Good early morning Singapore!!! I woke up at 8am this morning, got dressed and waited for Tommy to arrive. Our agenda for the day is to head to Universal Studios!!! Although I have been there once with my ex, but my main point this trip is hopefully to retake pictures of the mascots I took with years ago...
I walked to Grand Hyatt Hotel with Tommy to wait for the tourist bus which would bring us to Sentosa for free. While we were walking, I took a picture of where I stayed. You see that tall building over there?
We waited for more than 45 minutes for our bus, which was late because "it was full" and had to wait for the next bus. We wasted more than an hour and in the end, I got on the bus and Tommy got rejected. Turns out he used his working permit to enter Singapore today. Because of that, I got off the bus and walked with Tommy to take the MRT to VIVO and get the shuttle to Sentosa. So much time wasted... However, we camwhored while waiting for the bus...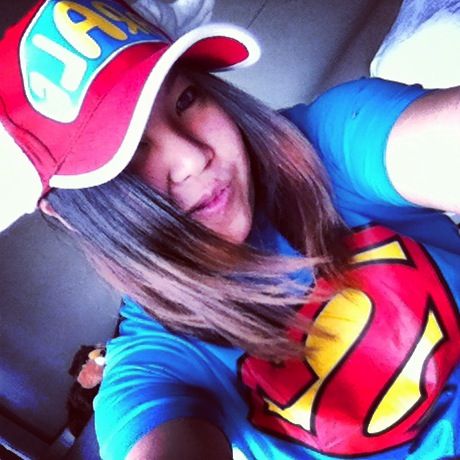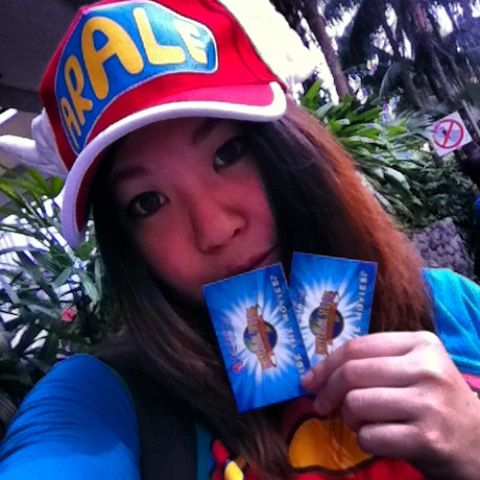 This is the time as we got on the MRT. We were out at 9am...
Here's Tommy caught on candid... HAHA
Finally, we got to Sentosa and first stop, Maritime Museum and SEA Aquarium. SEA is the new thing in Singapore and a "must see". We took a wrong path and walked the wrong way. Took us another 10 minutes to get to the right way. HAHA!!! As we walked in, there was a very big ship and there was a story telling going on. Wasn't interested in the history, so we just stayed for a while and I just camwhored. That lion-like head thing on the ship moves and eyes light up...
Another candid picture of Tommy as we walked into the Maritime Museum.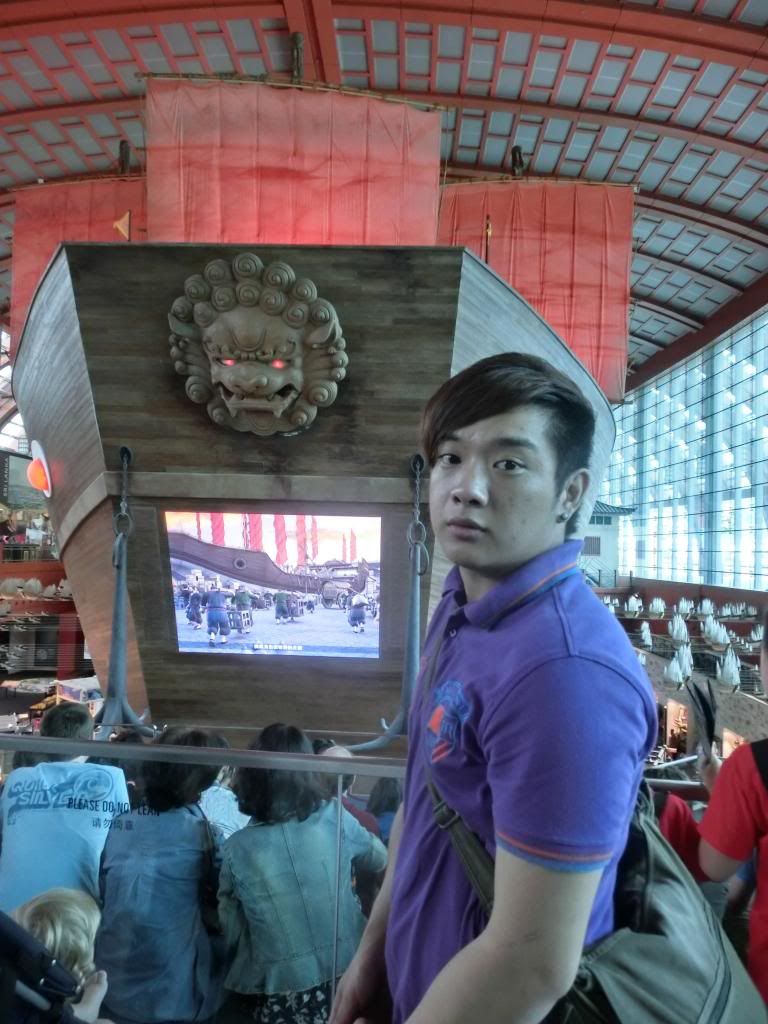 Here's a video of the ship...

This was behind. Just randomly took the picture... Should be a history of some sort.
As we walked in, there were all the histories and cultures. Here's pictures...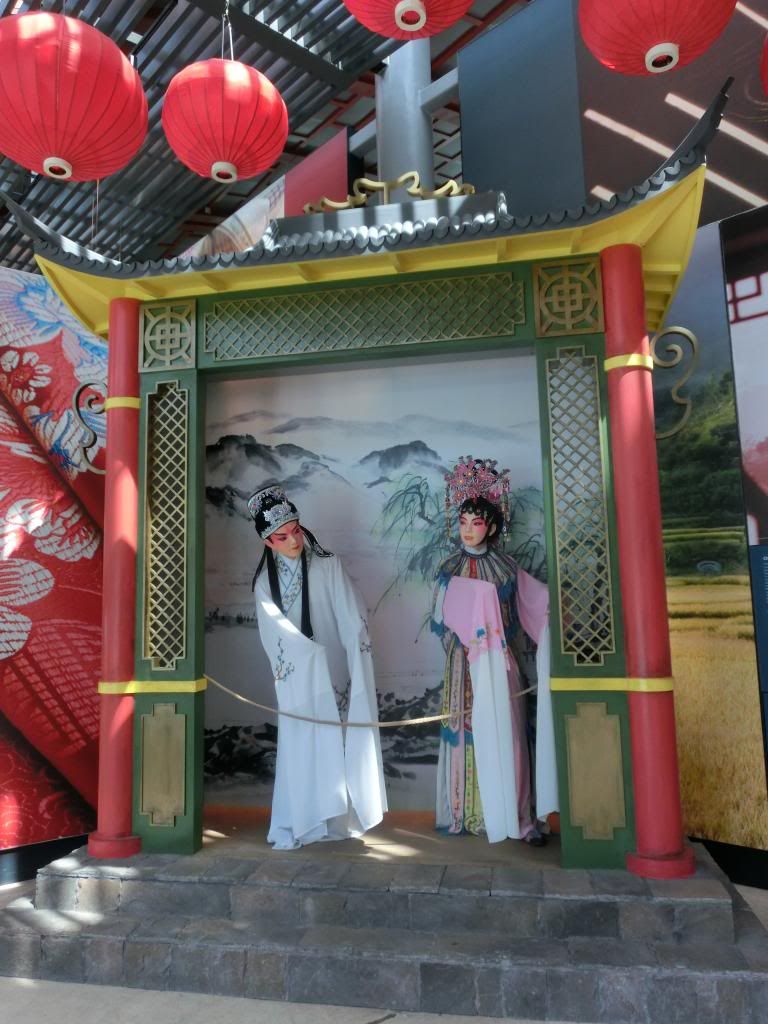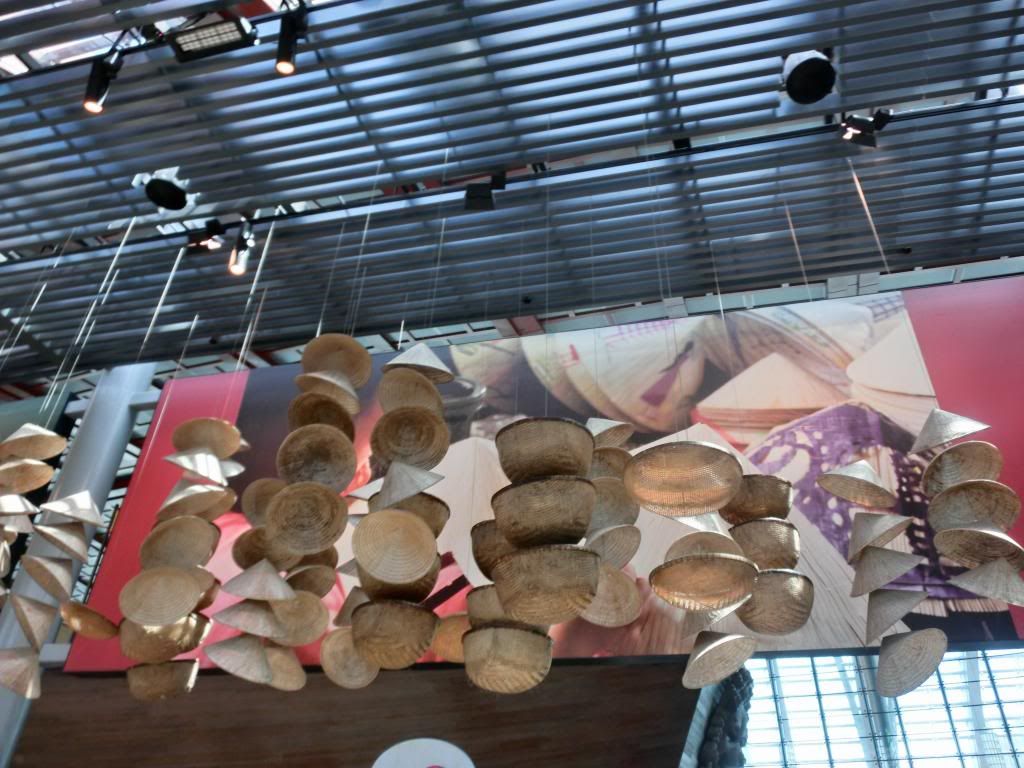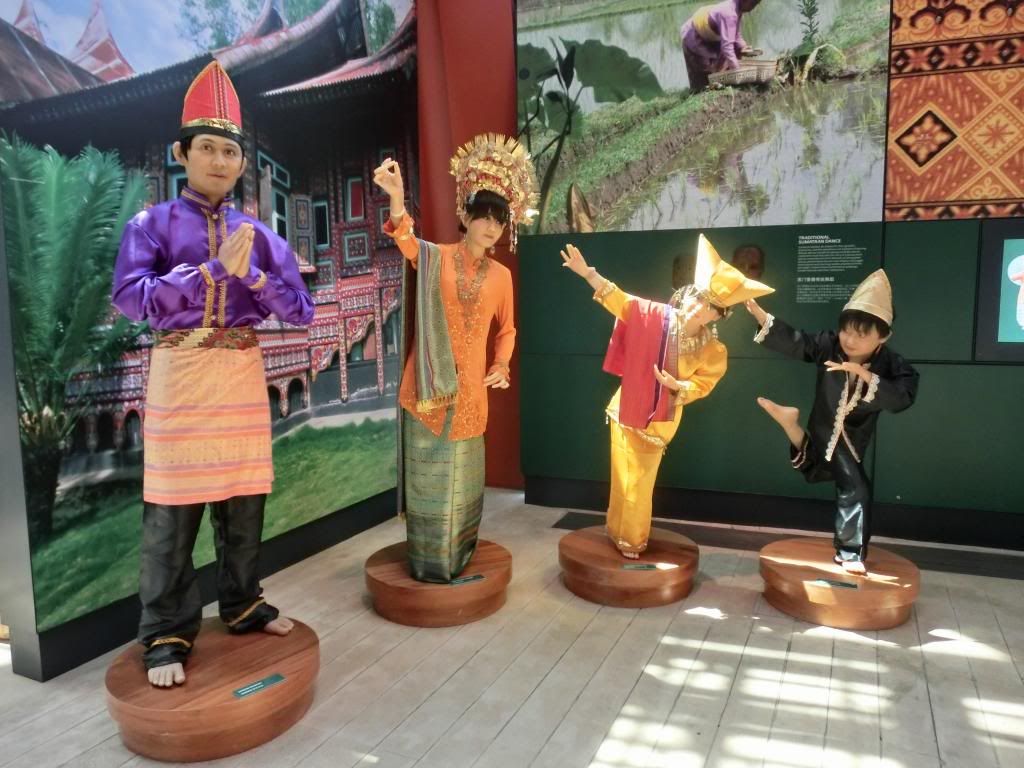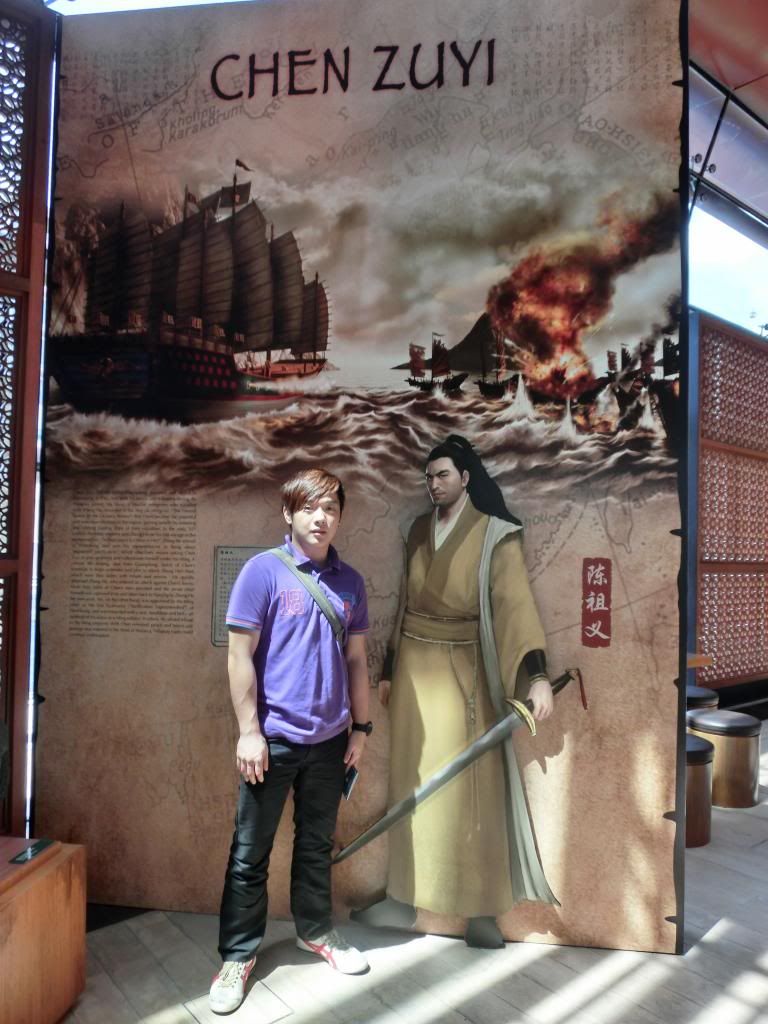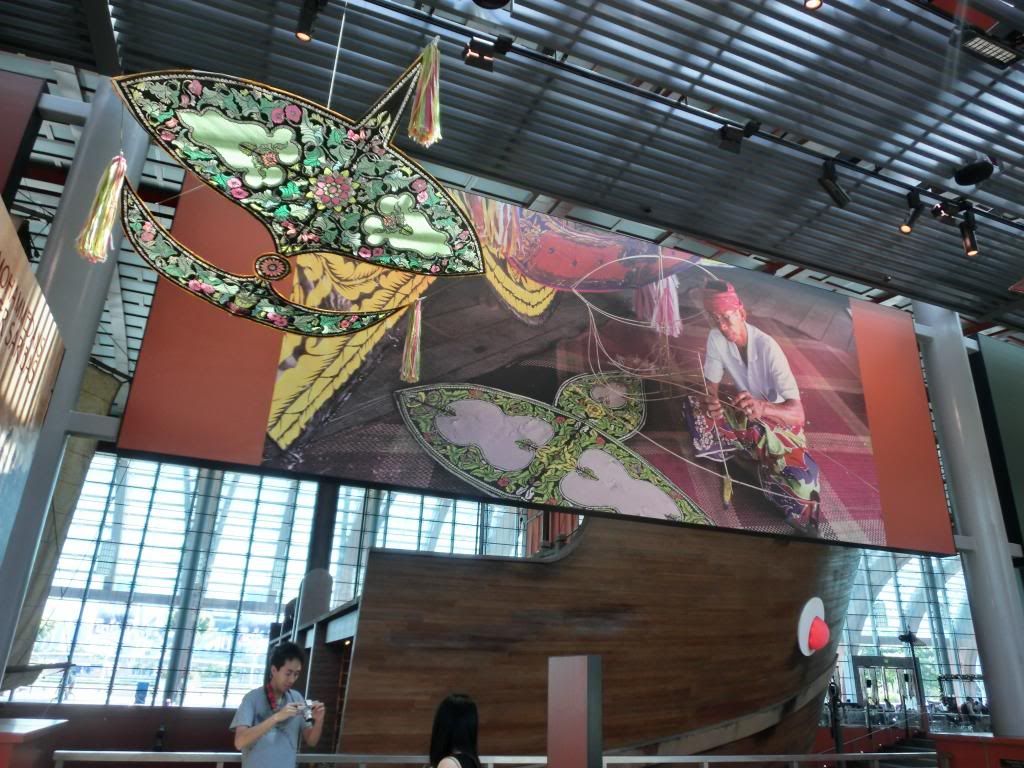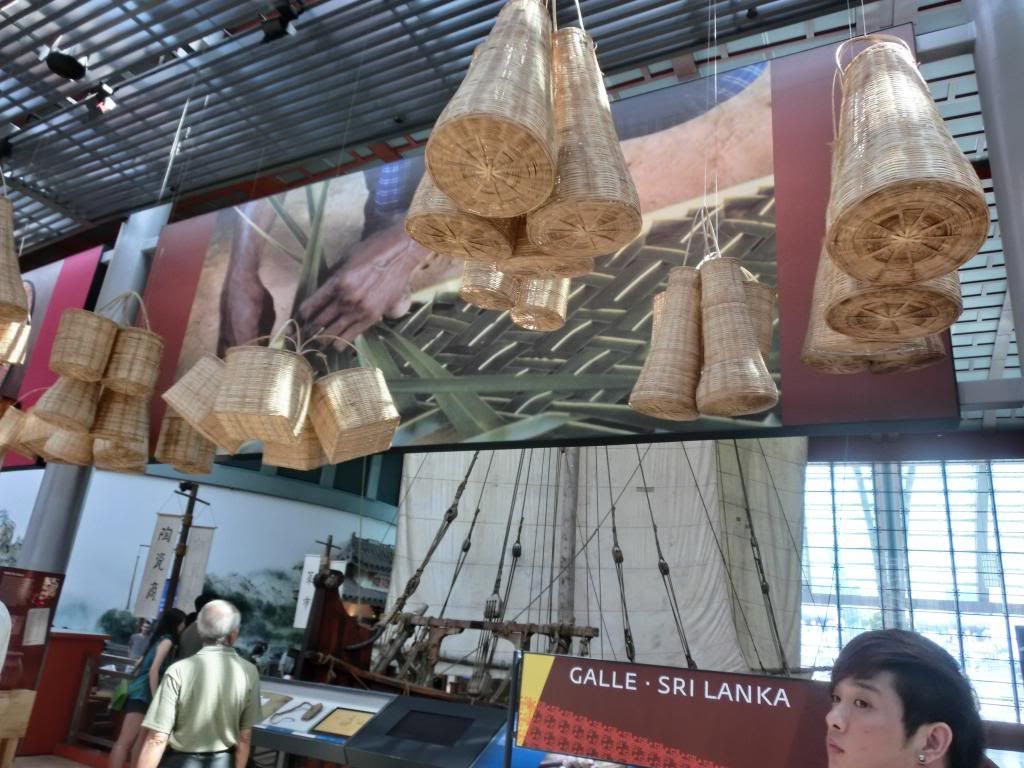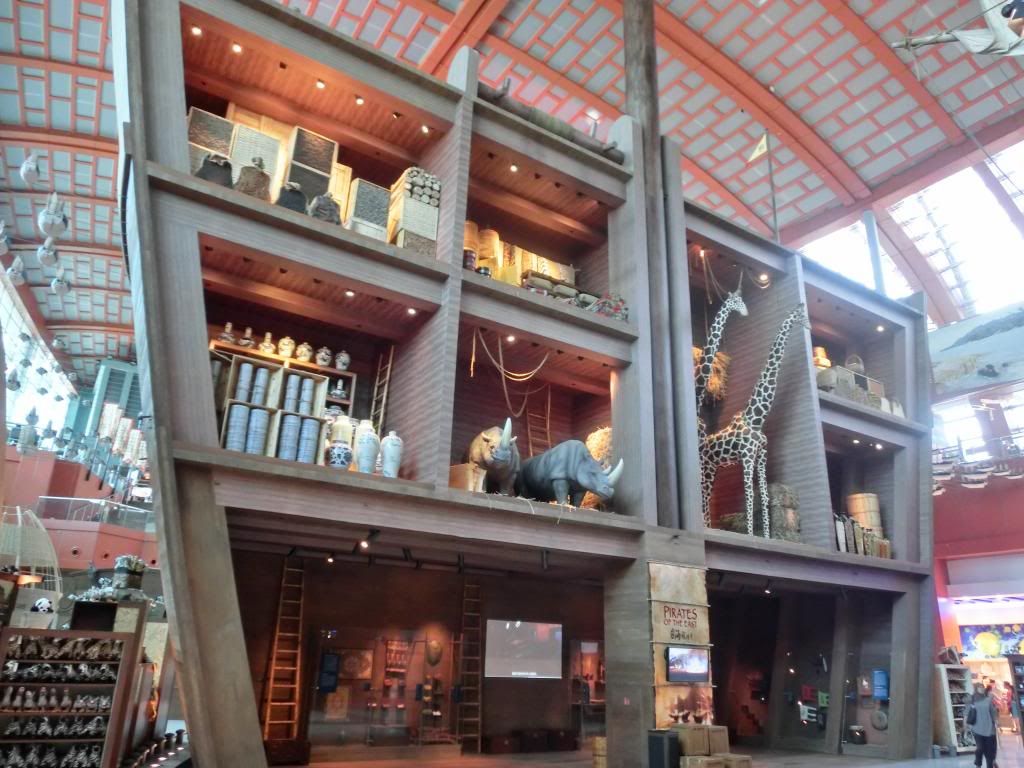 I saw a touch screen area where you could design your own pot and put it on auction! This is how mine looks like and apparently it could be sold at quite a high price! Definitely more expensive than Tommy's. HAHA...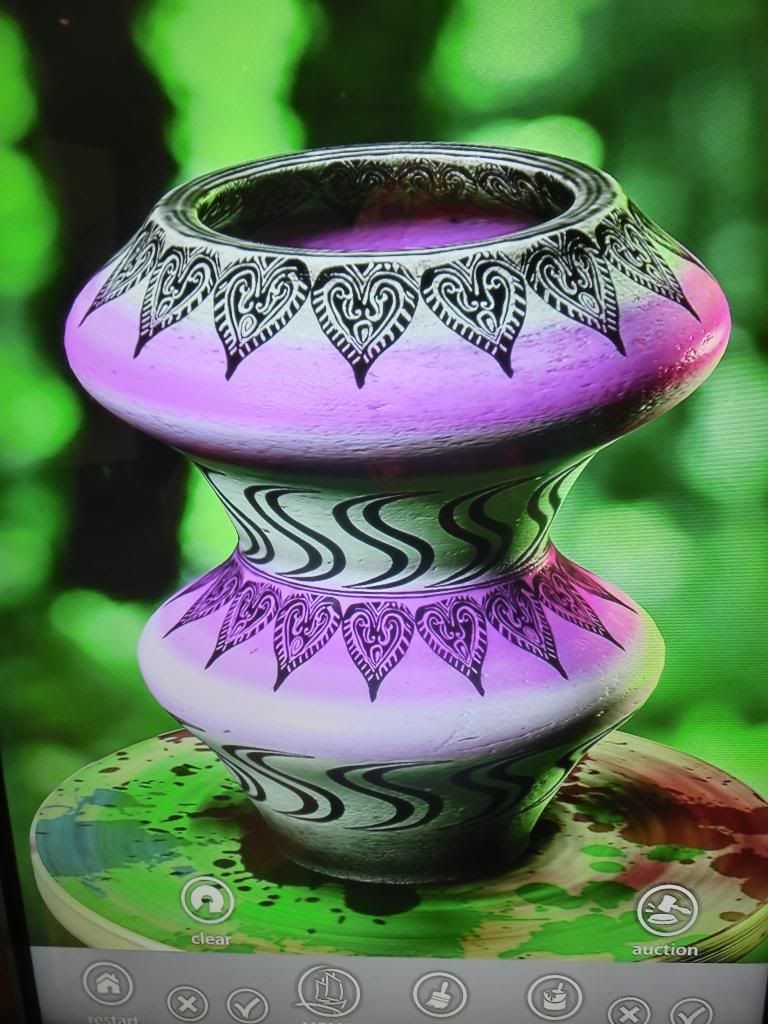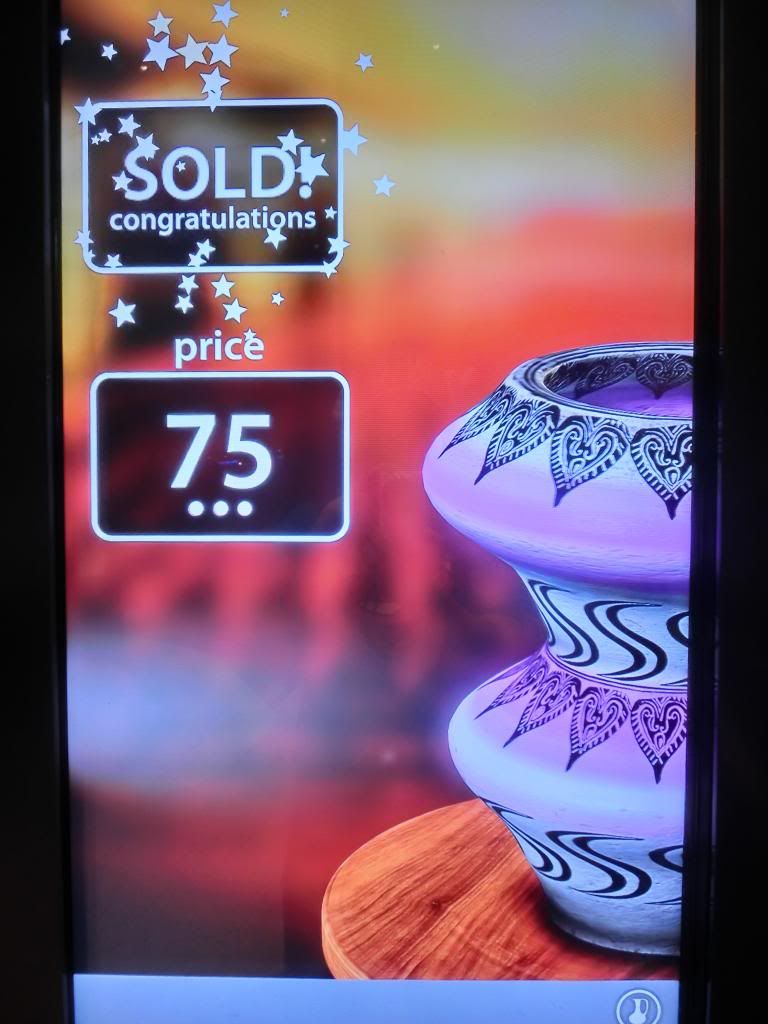 Here's a musical section! You could choose songs and instruments to hear them played you way!
Here's some more ship pictures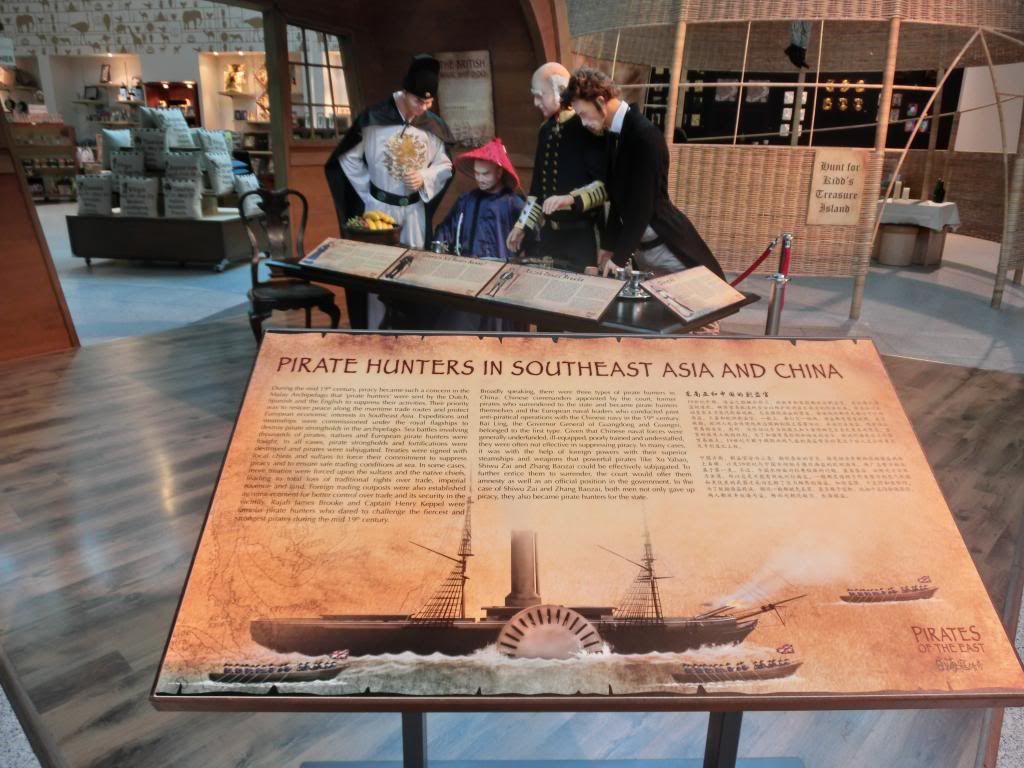 Here's a random picture that I asked Tommy to take of coz I see similarities... HAHA
As we approached the SEA Aquarium, the first thing that blew our minds away was the view of SHARKS!!! This aquarium was filled with nothing but all kinds of sharks!!! I couldn't help but go "deng deng deng deng dengdengdengdengdengdengdengdeng AHHHHH!!!!!" LOL... Sorry... carried away...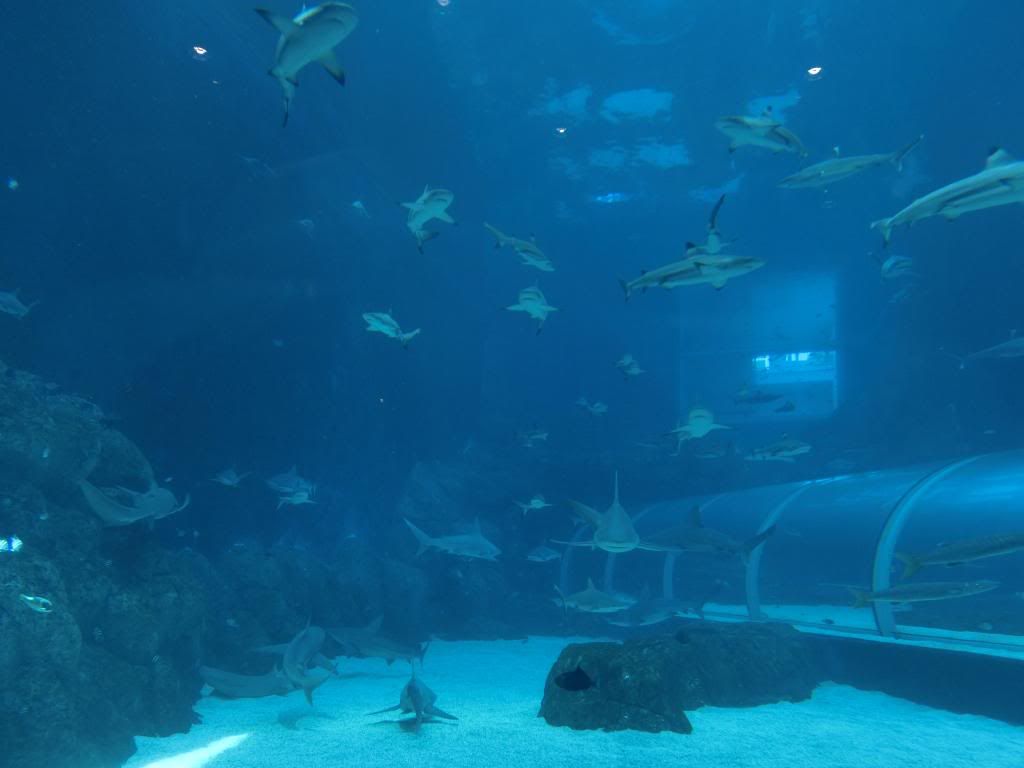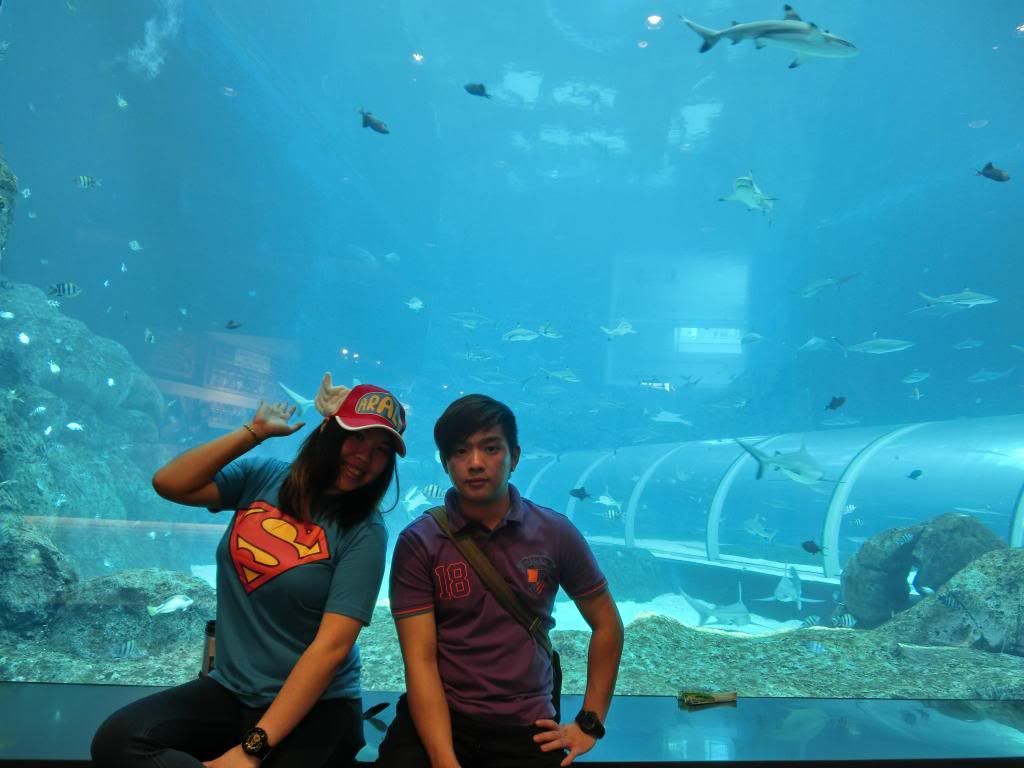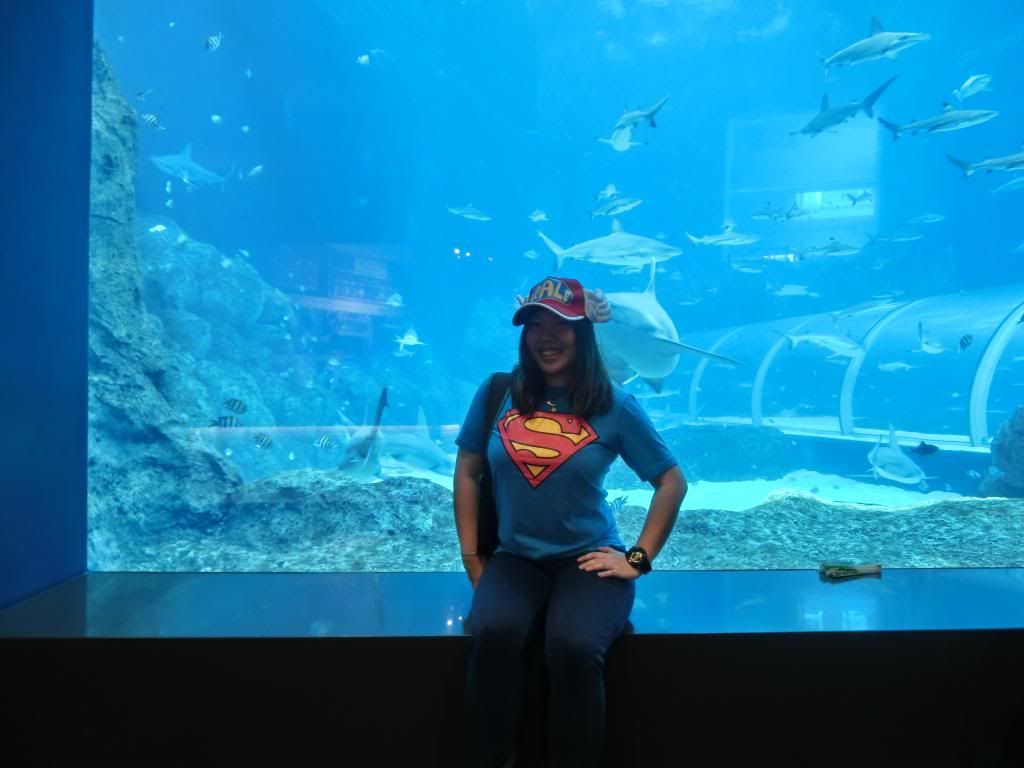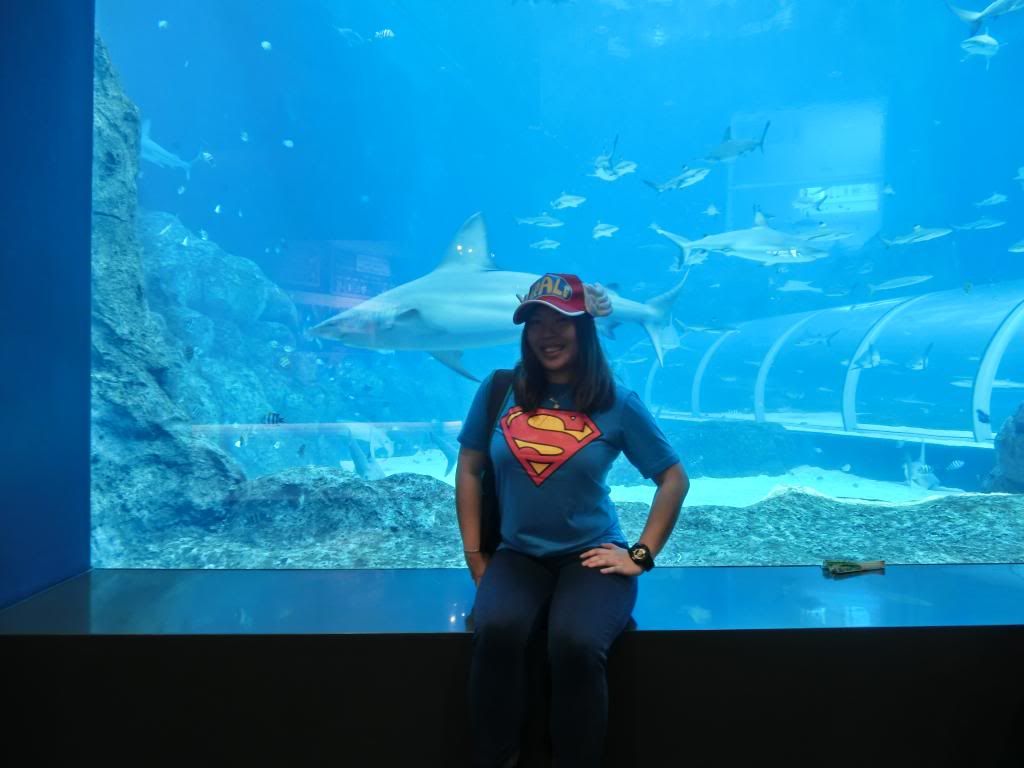 Next, we saw the "shipwreck" with fishes swimming around.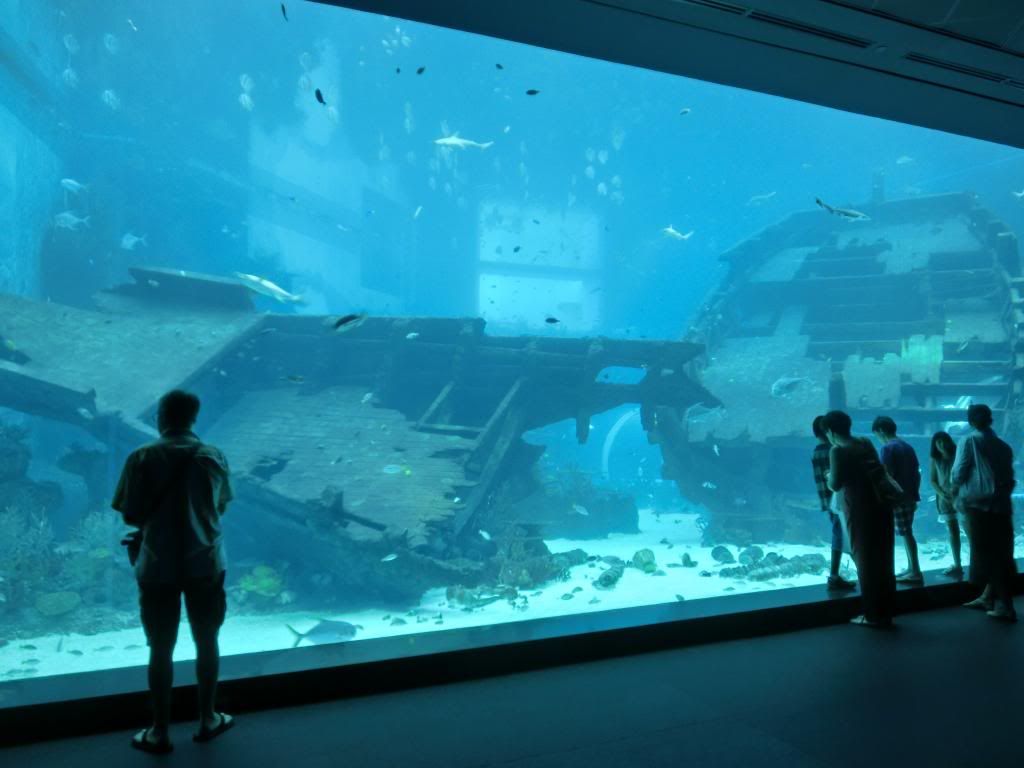 Here's an example of how good my camera is to be able to capture both the front and back view!!!
Here's a picture of the entrance!

Here's a random video of me and Tommy being in SEA...

PICTURES!!!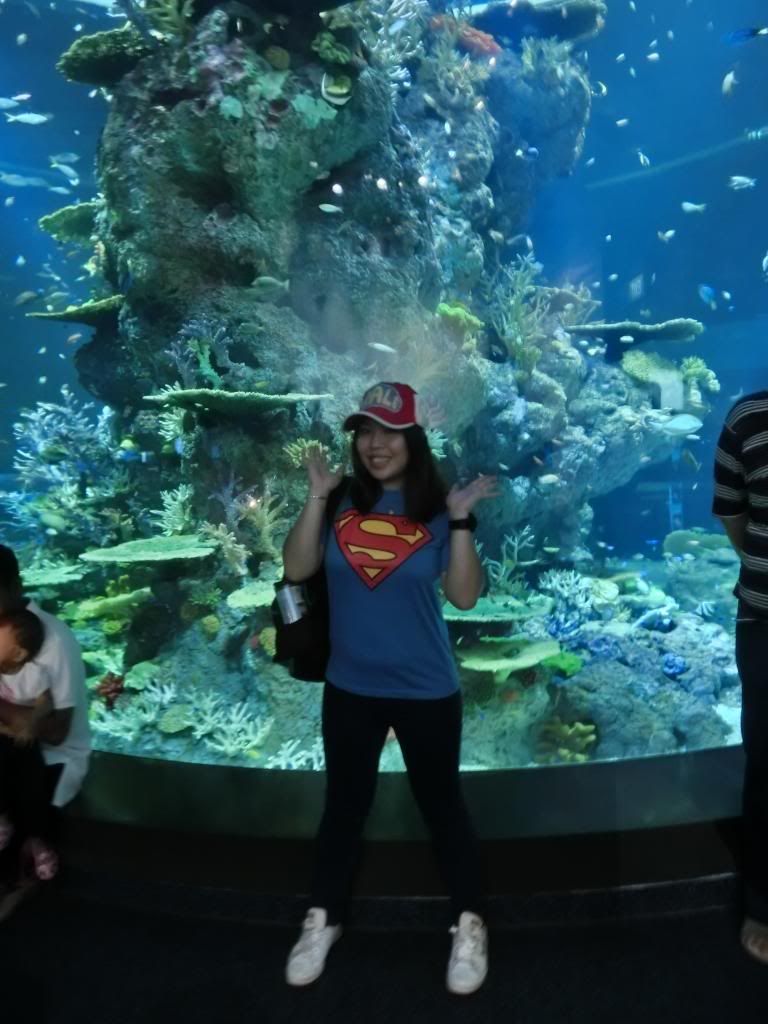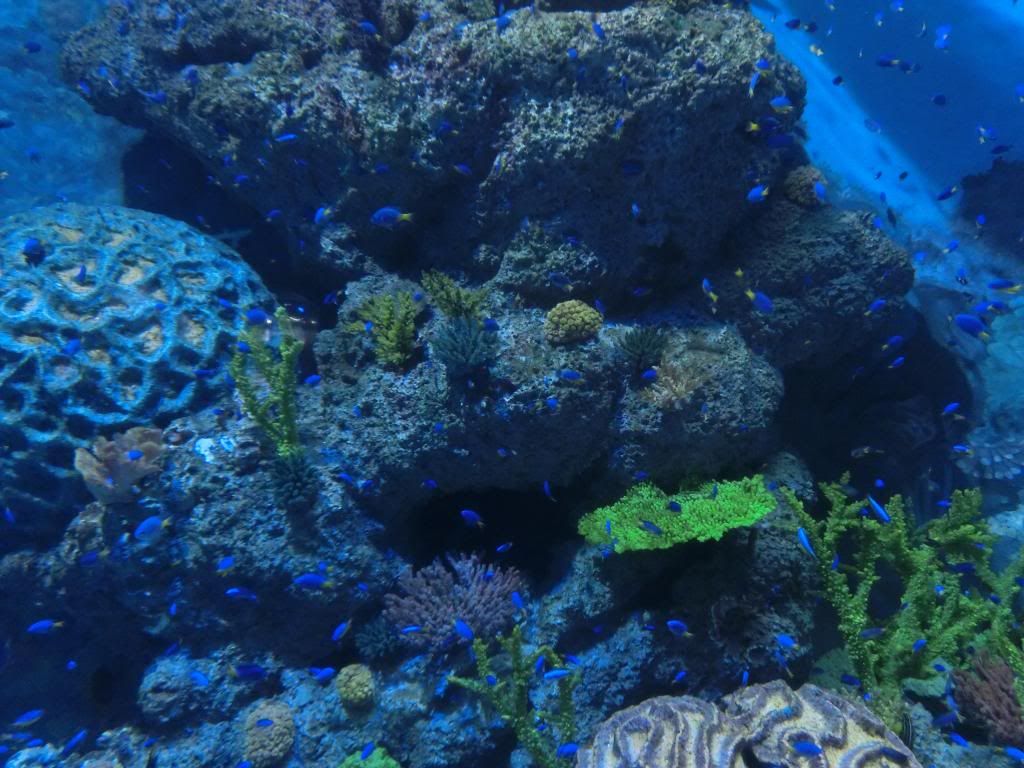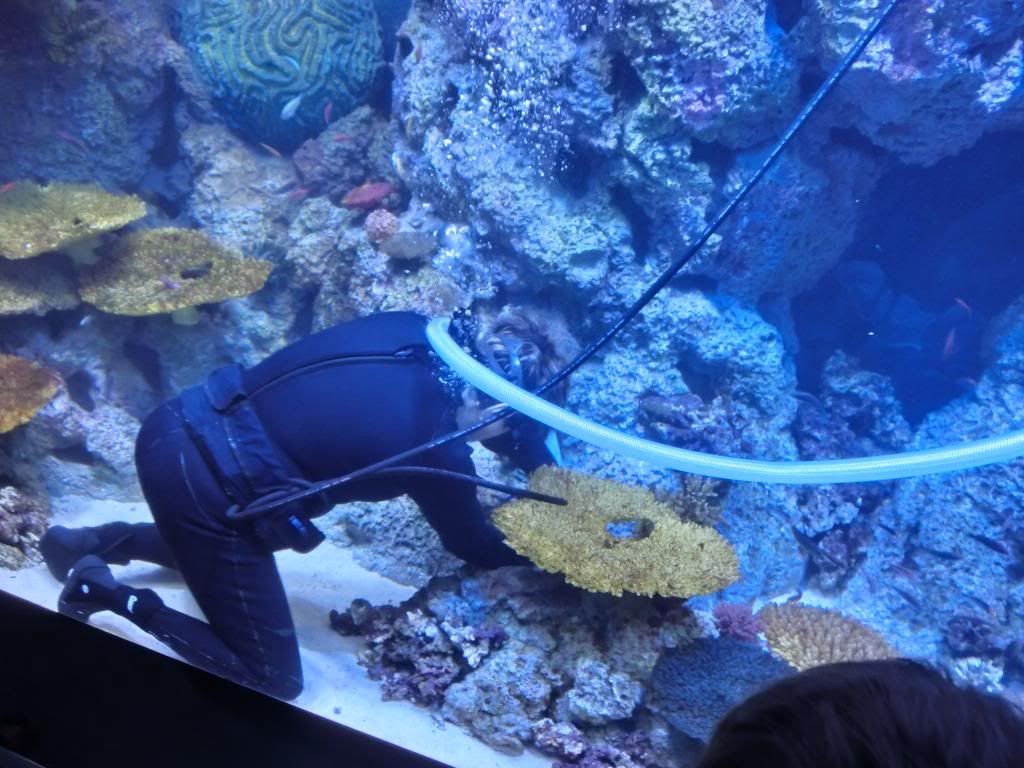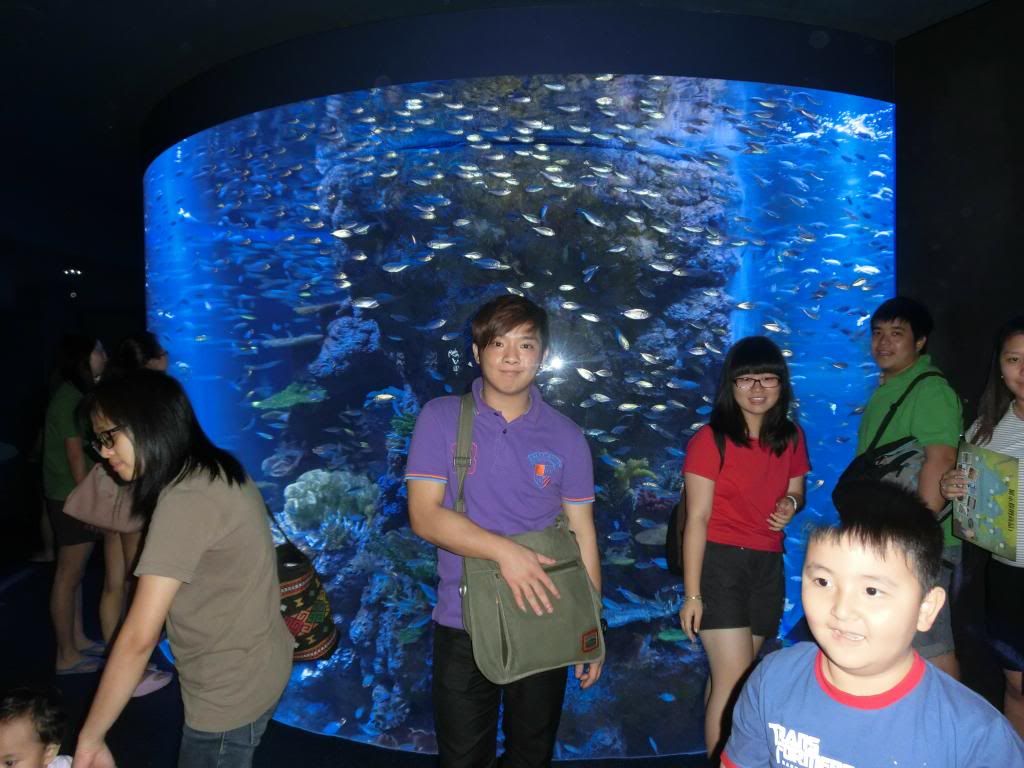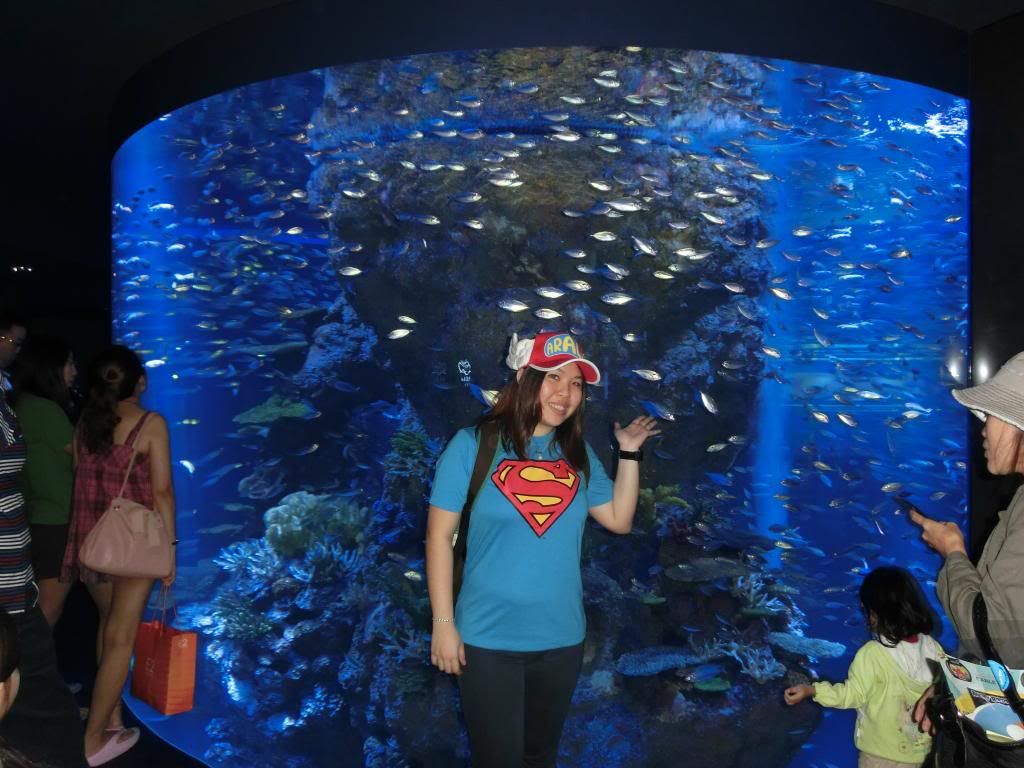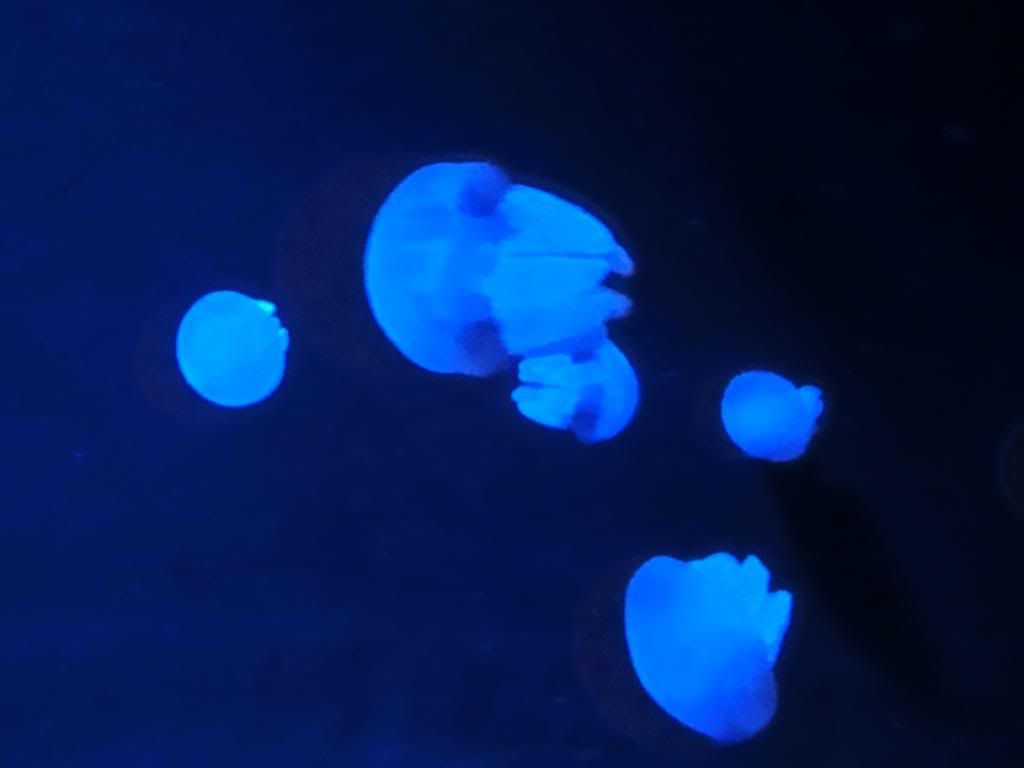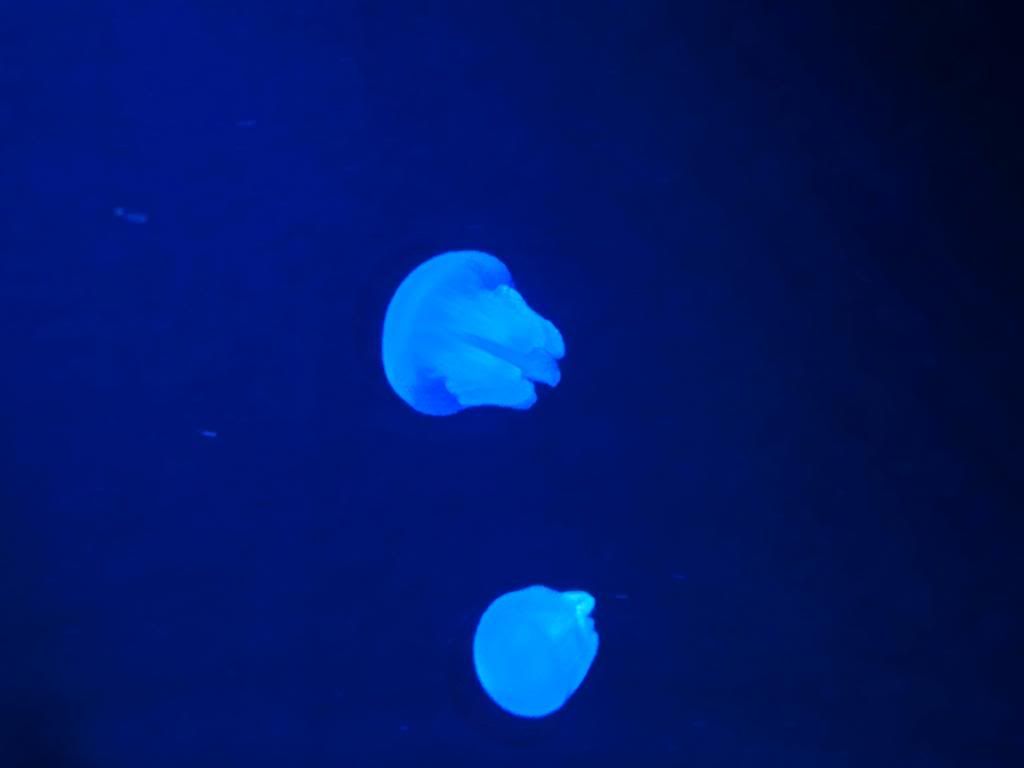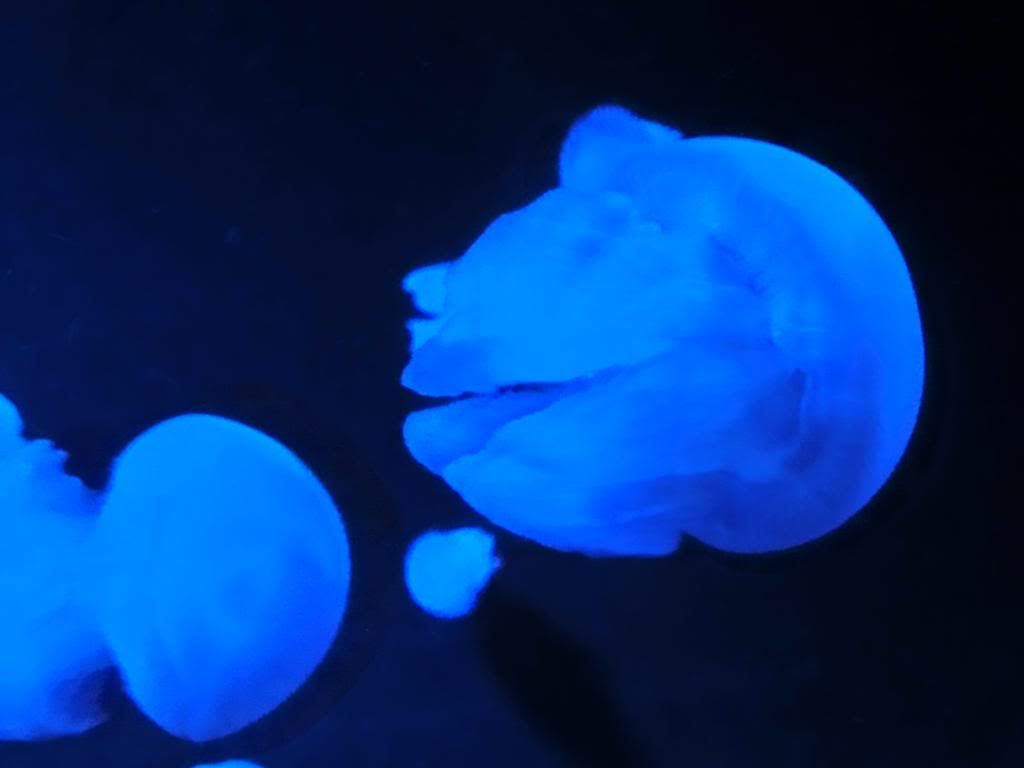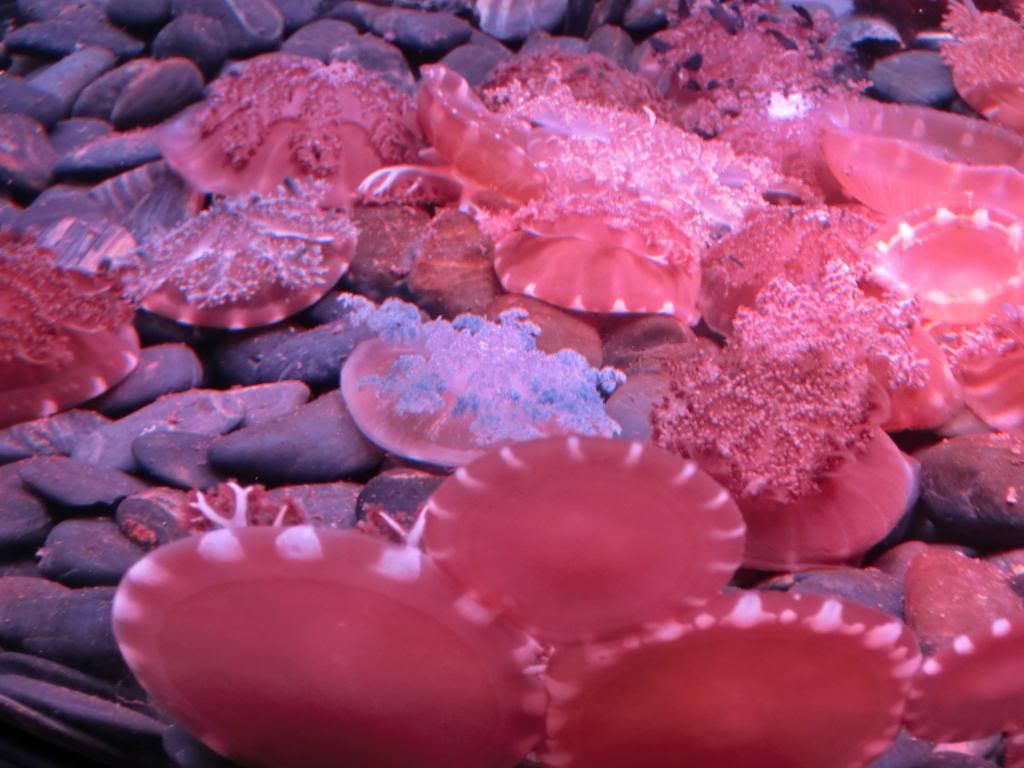 Sorry this picture is not rotated. My Photobucket has some problems... It's said that not all fishes are in yet. Come back in a few months time... Isn't it ridiculous? They are asking us to pay an expensive price to go in again just to check out the full amount of fish in the large aquarium...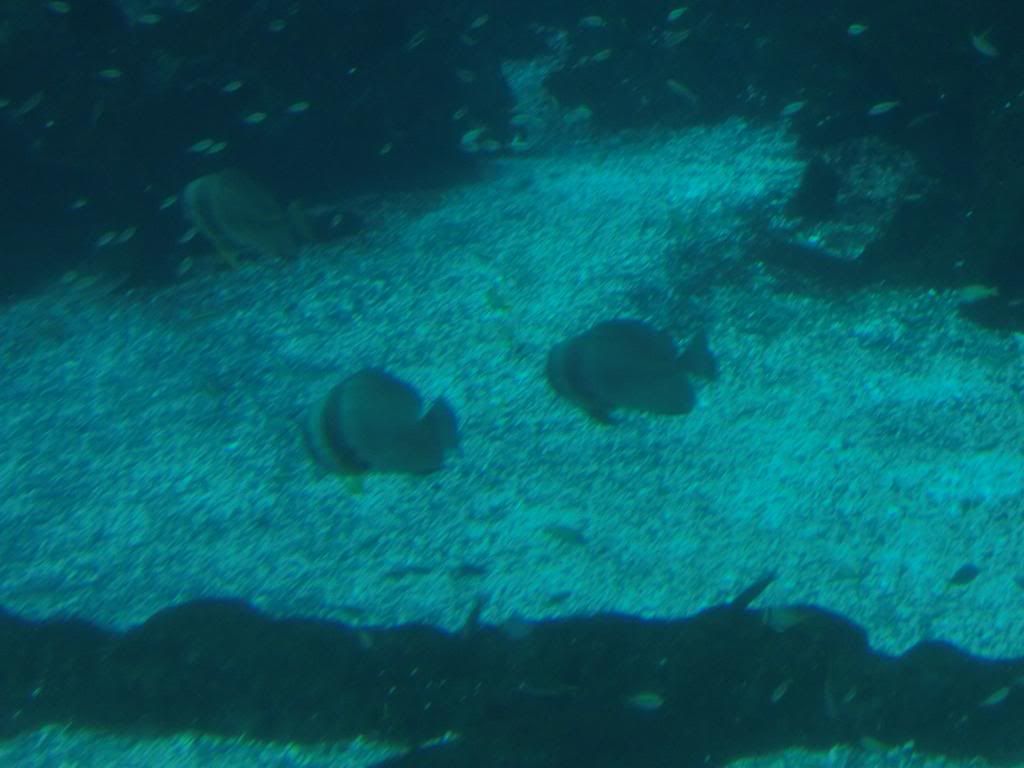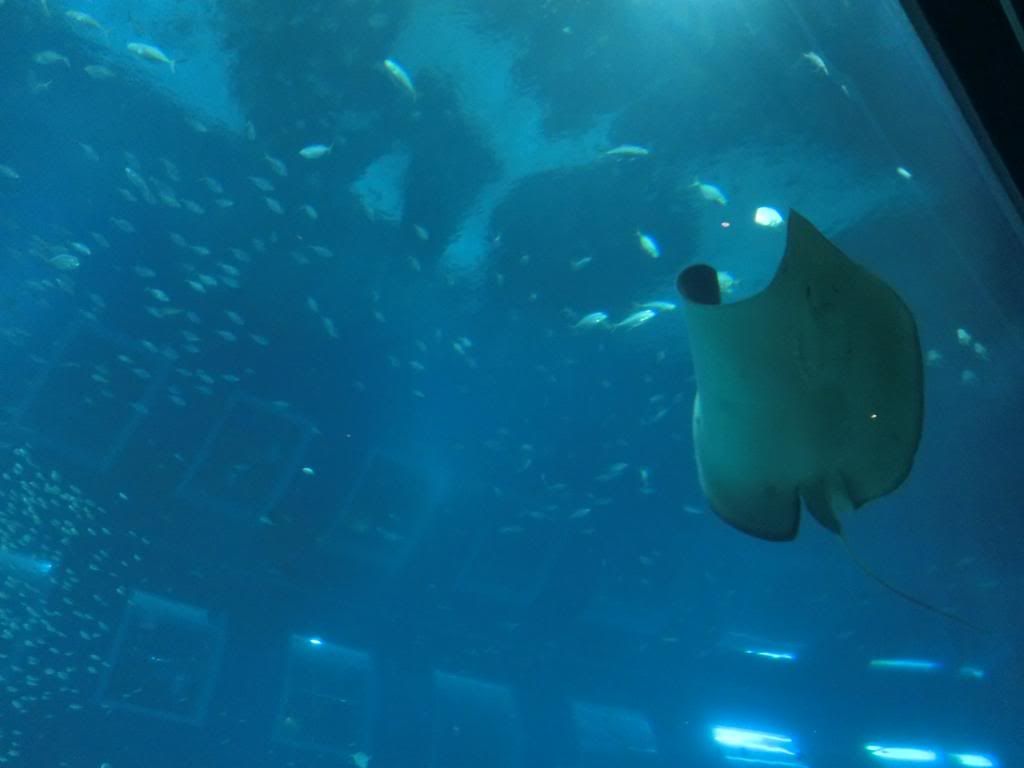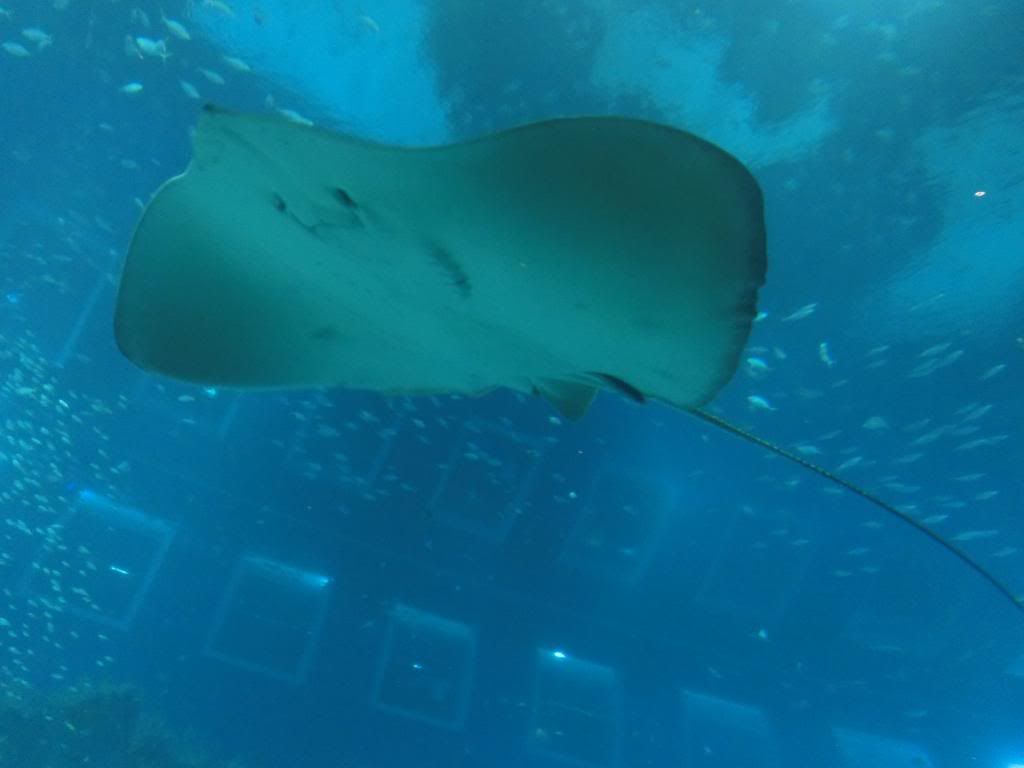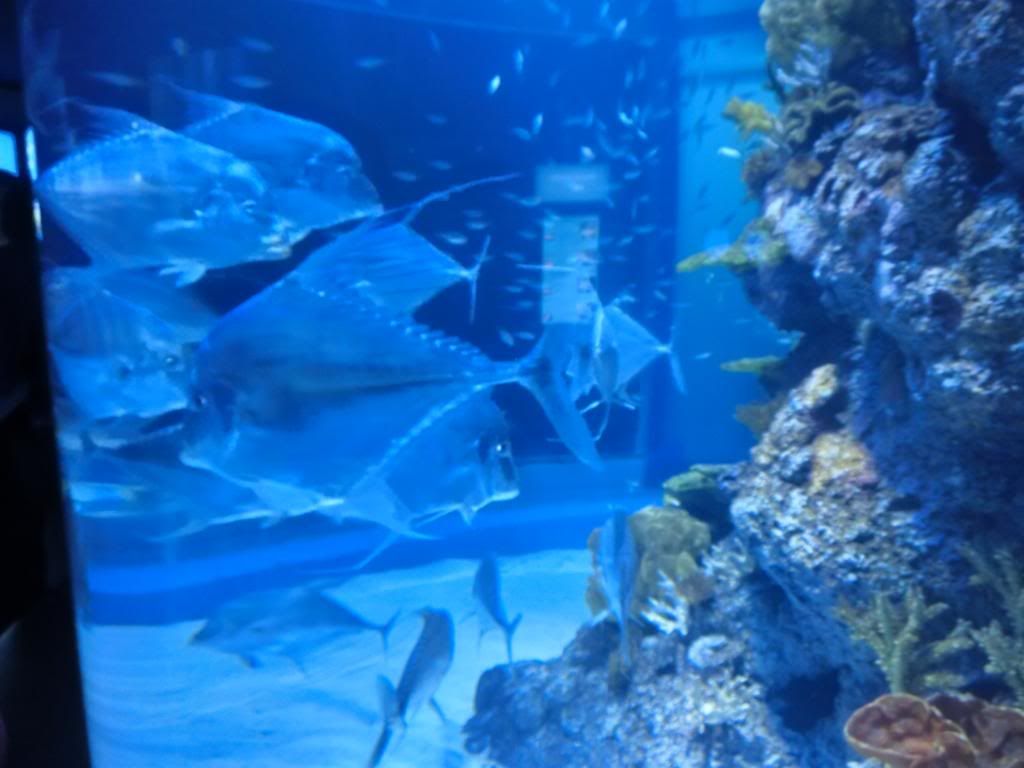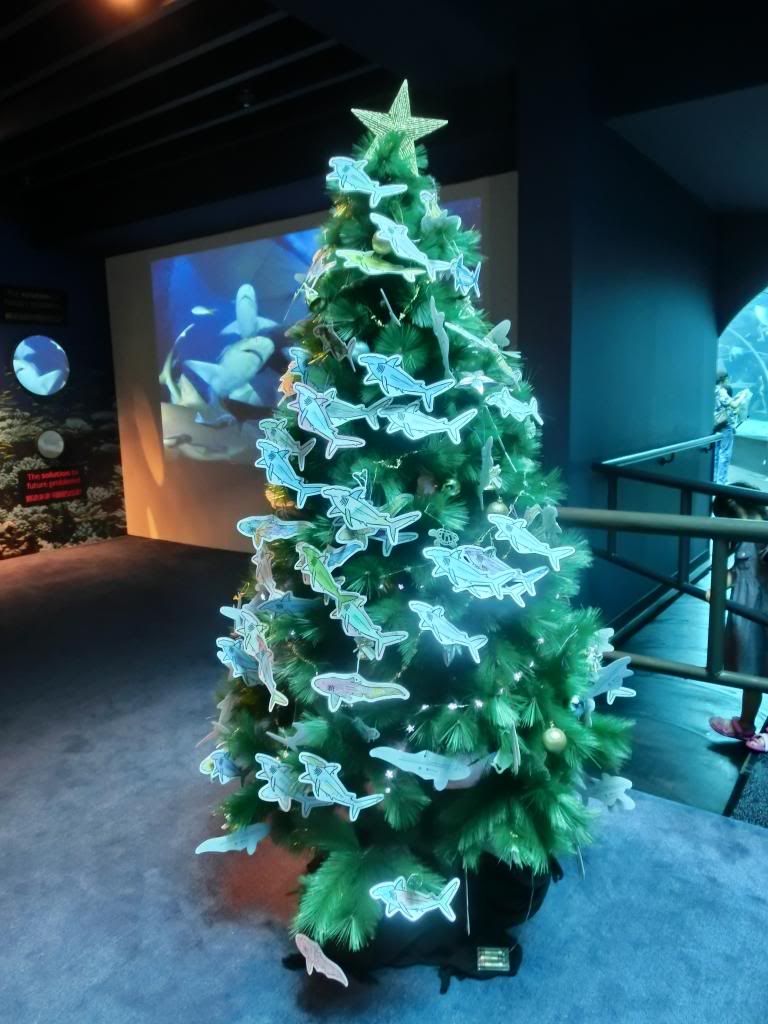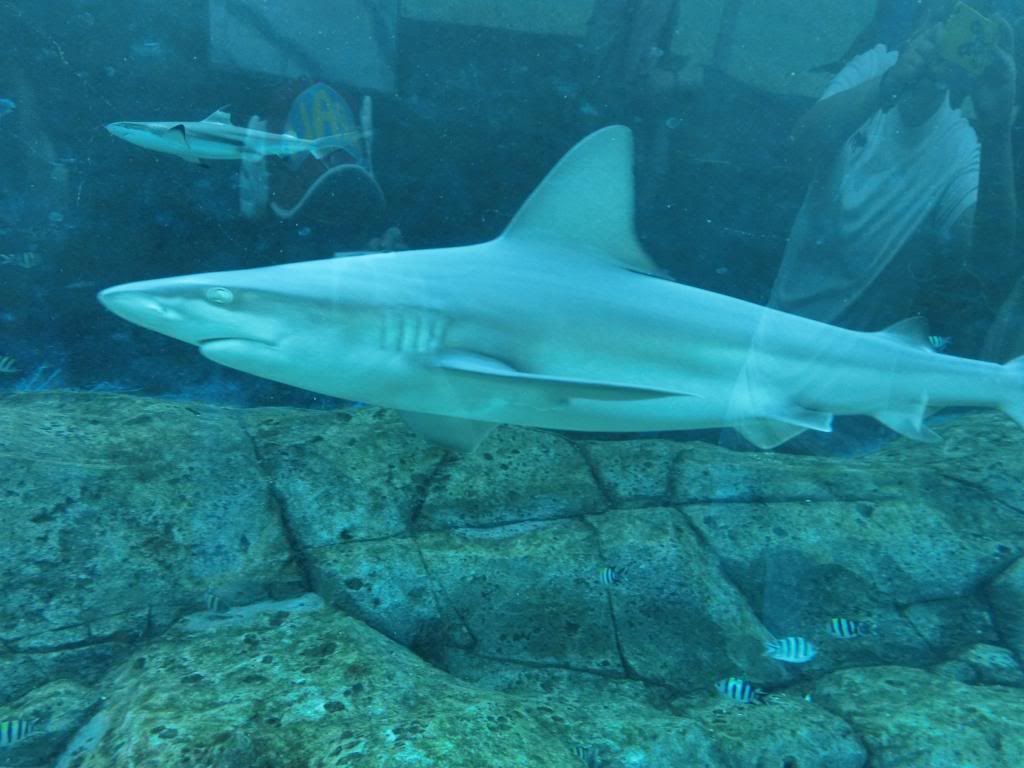 Next up, UNIVERSAL STUDIOS!!! Although it was already starting to be cloudy, it didn't stop us...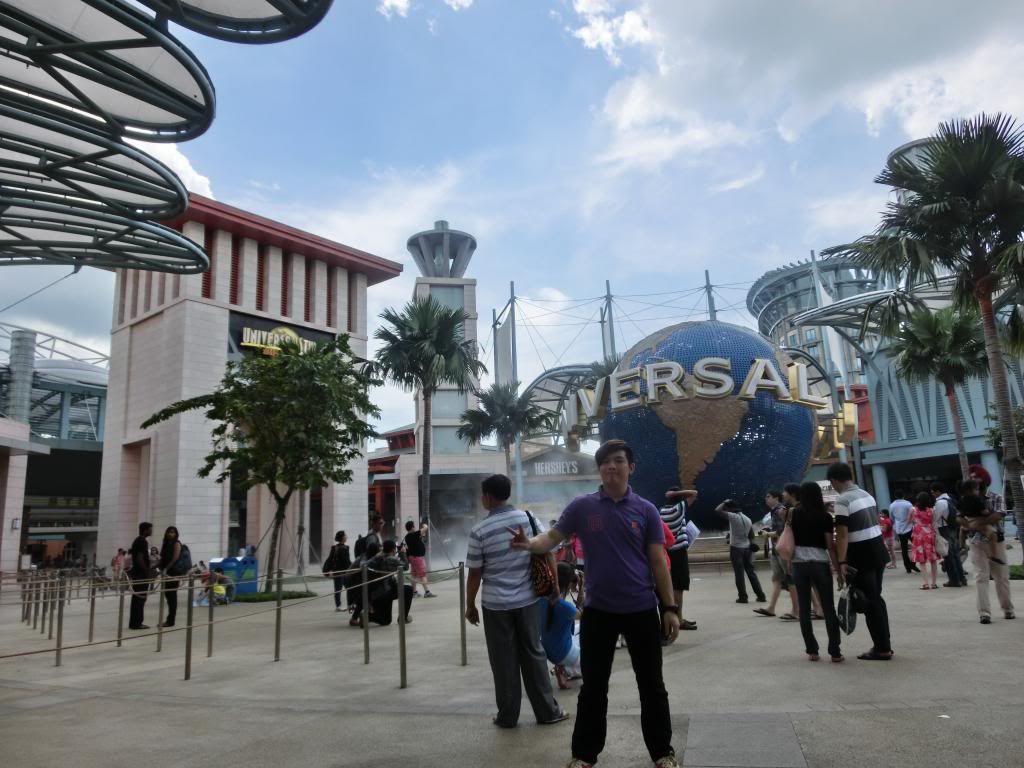 We saw these very antique cars... How cool is it to drive one of these on the road?
Anyone needs a ride?
Anyone wana hitch a ride? I'll drive... LOL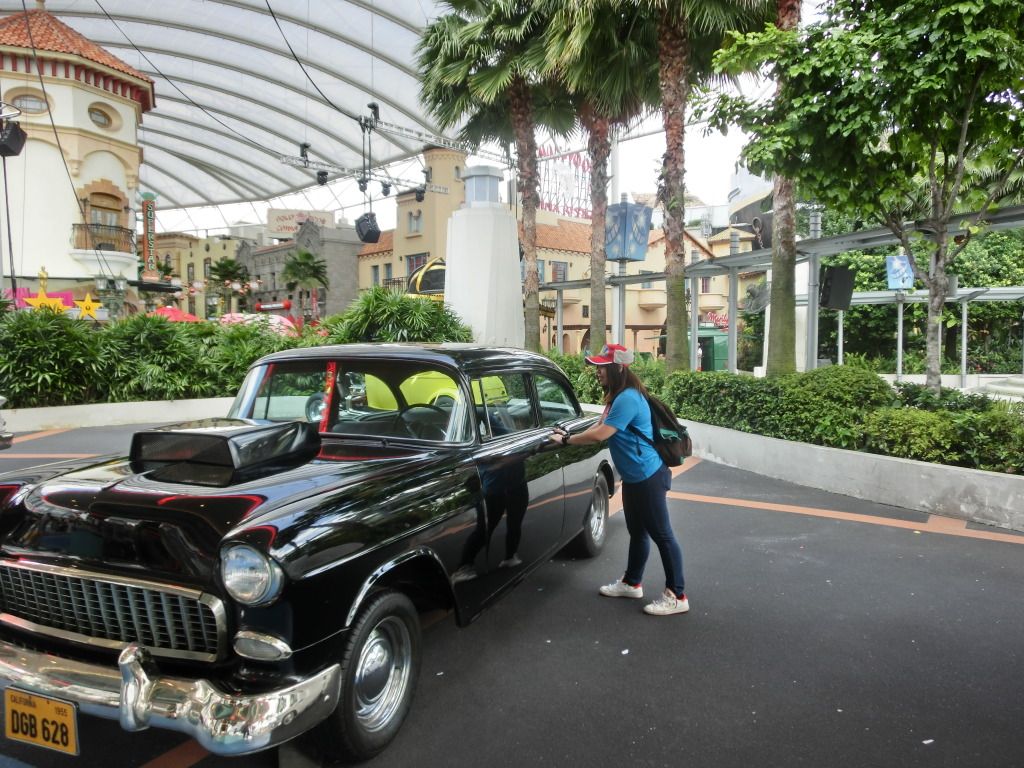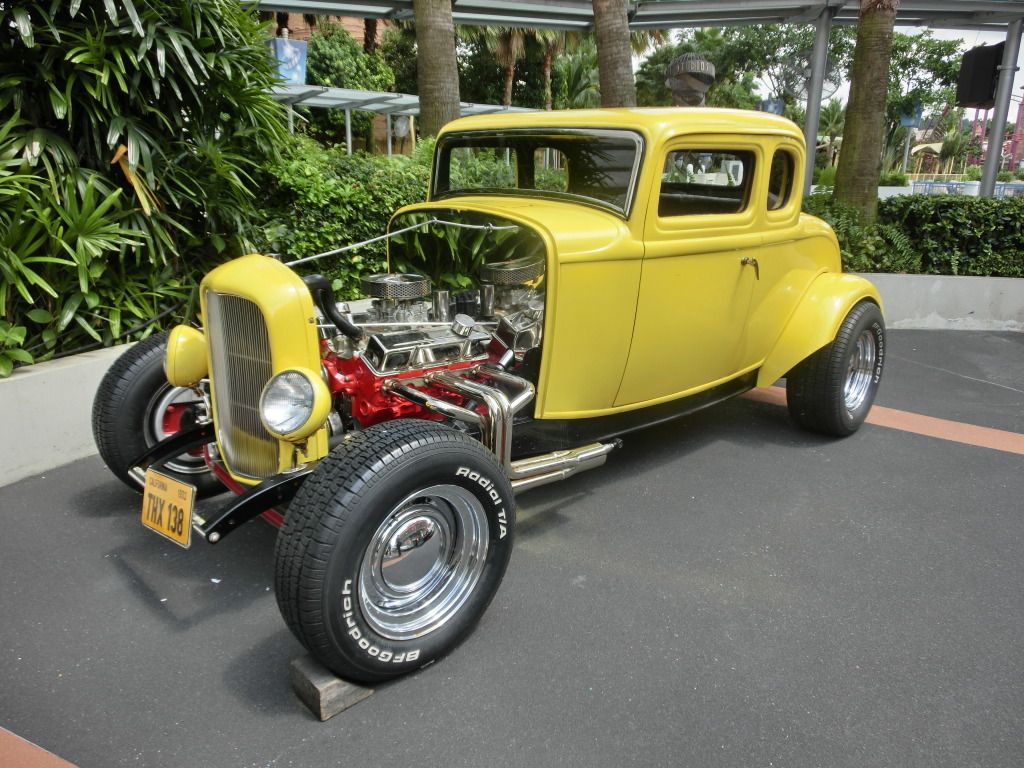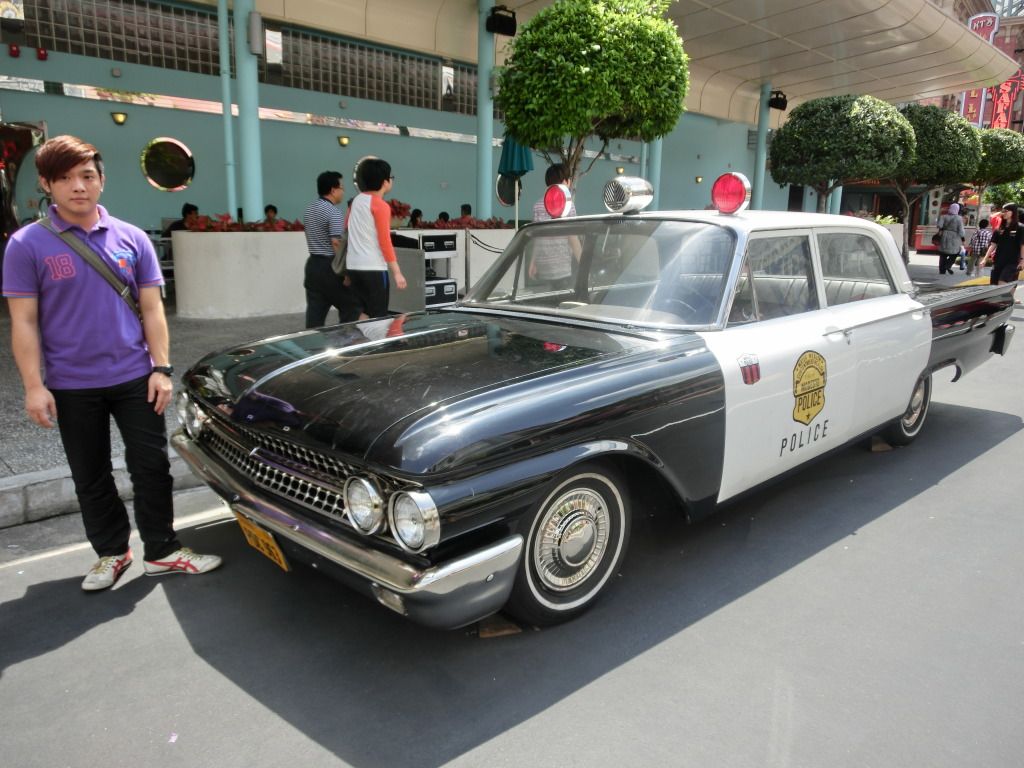 Now this is something new. Elmo is coming to town! Sesame Street, something I watch everyday when I was a child!!! I still remember learning Japanese words with Big Bird's song...

There was a short Sesame Street show on the street. More for kids...

Then, there's this famous Yellow Cab on the street.
Then, we heard some loud music and saw a crowd ahead. Appears that streetdancers, Rockafellas were performing. We were there just in time!!!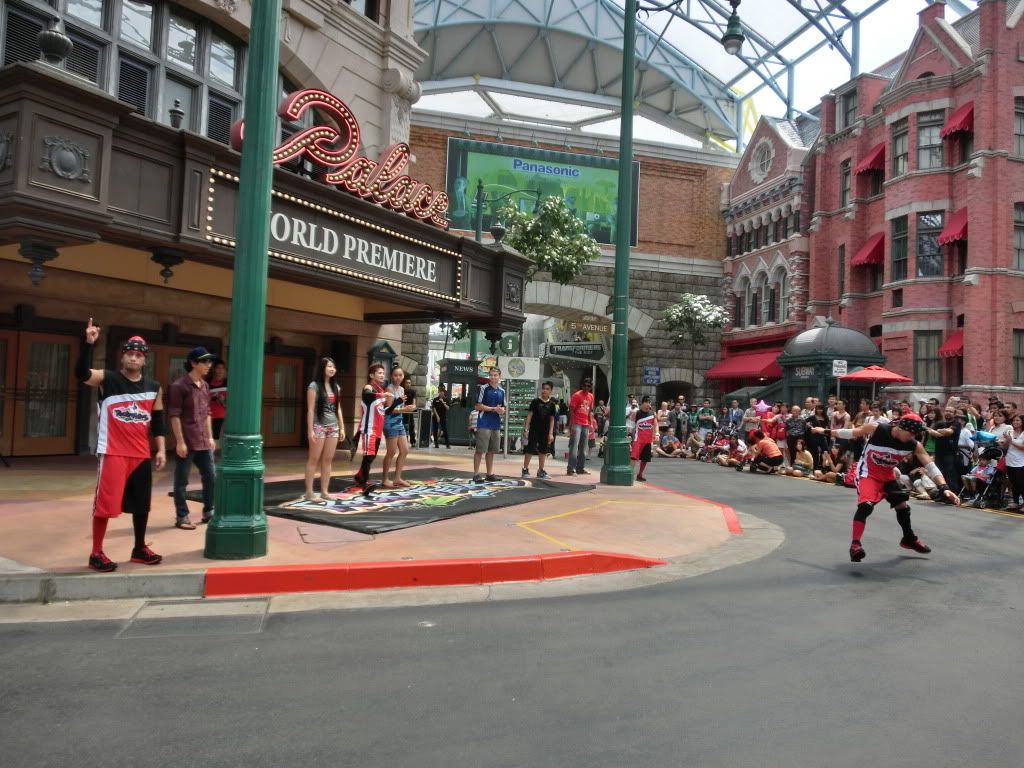 Next, we went to experience some live Hollywood scene. I had been to this scene before and still had fun...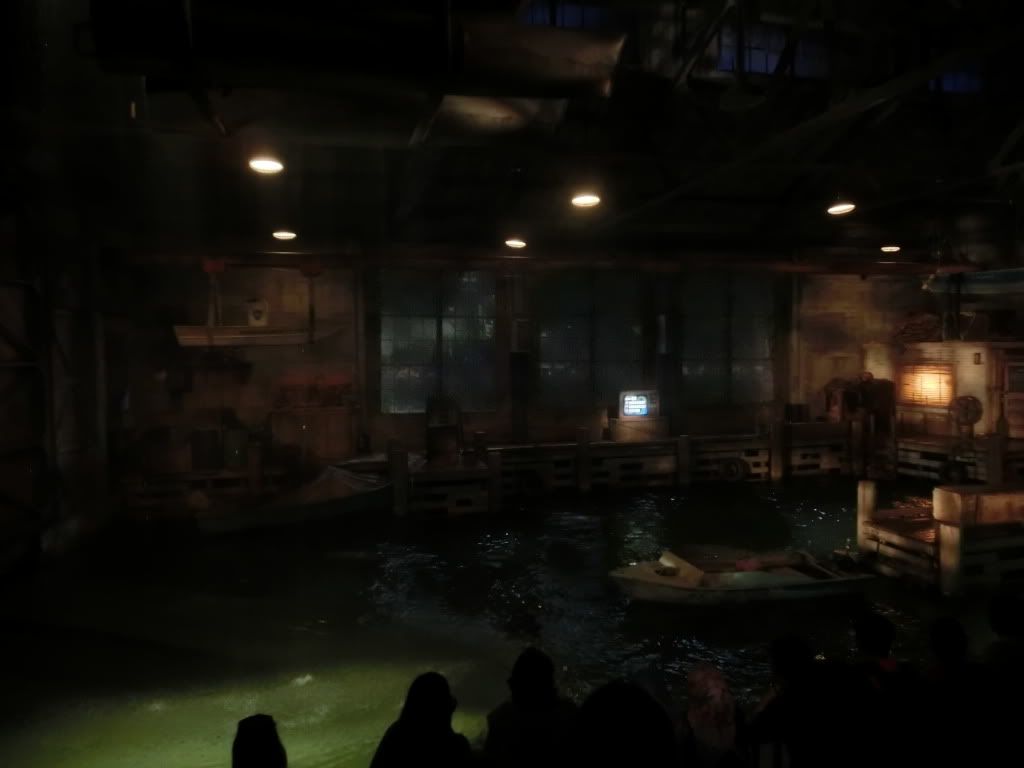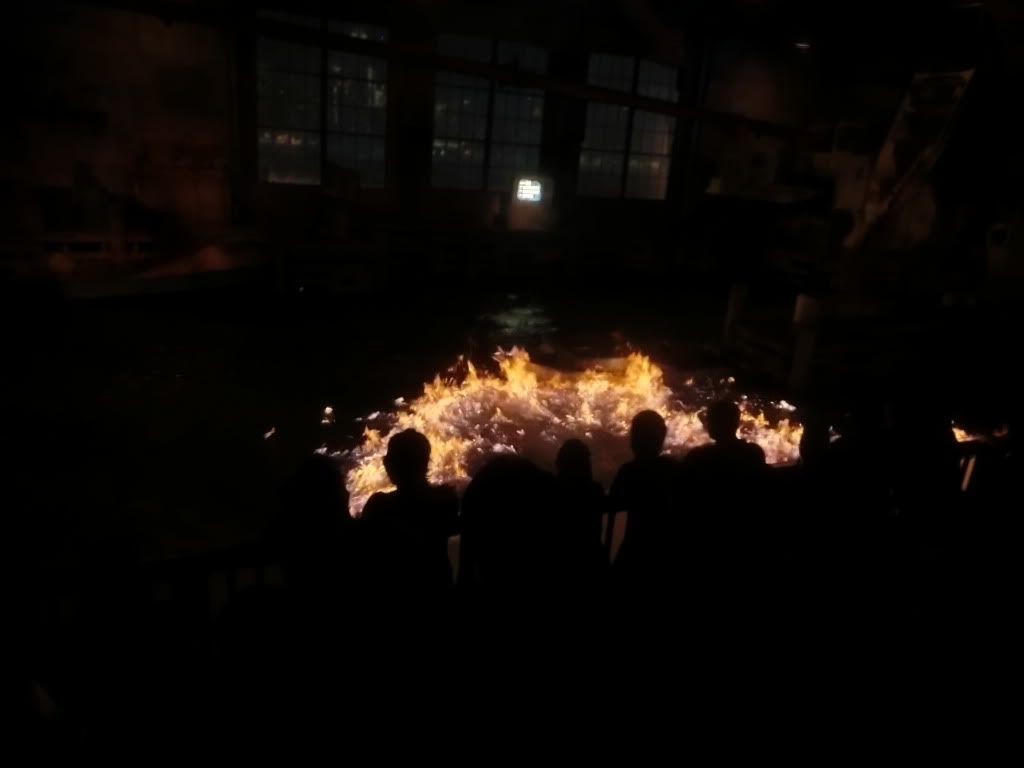 Went back out to see if the Rockafellas were still there for a picture since it was packed earlier on, but all that was left was this...
We went into the Transformers ride next... Here's some pictures and videos on the interior of the ride.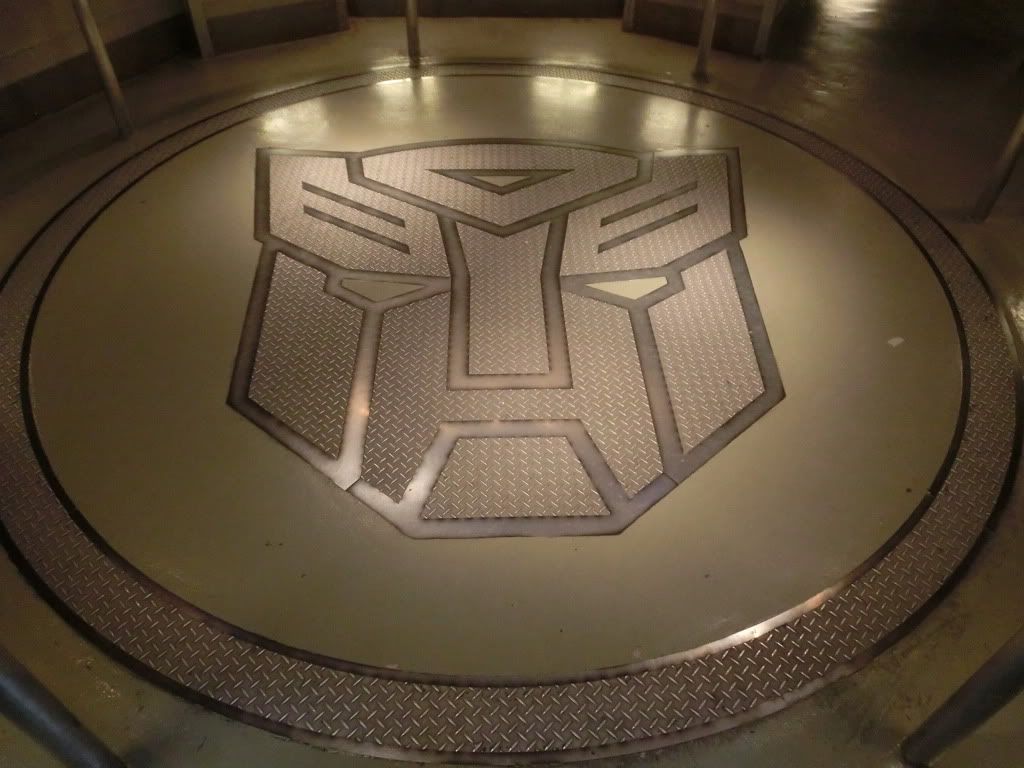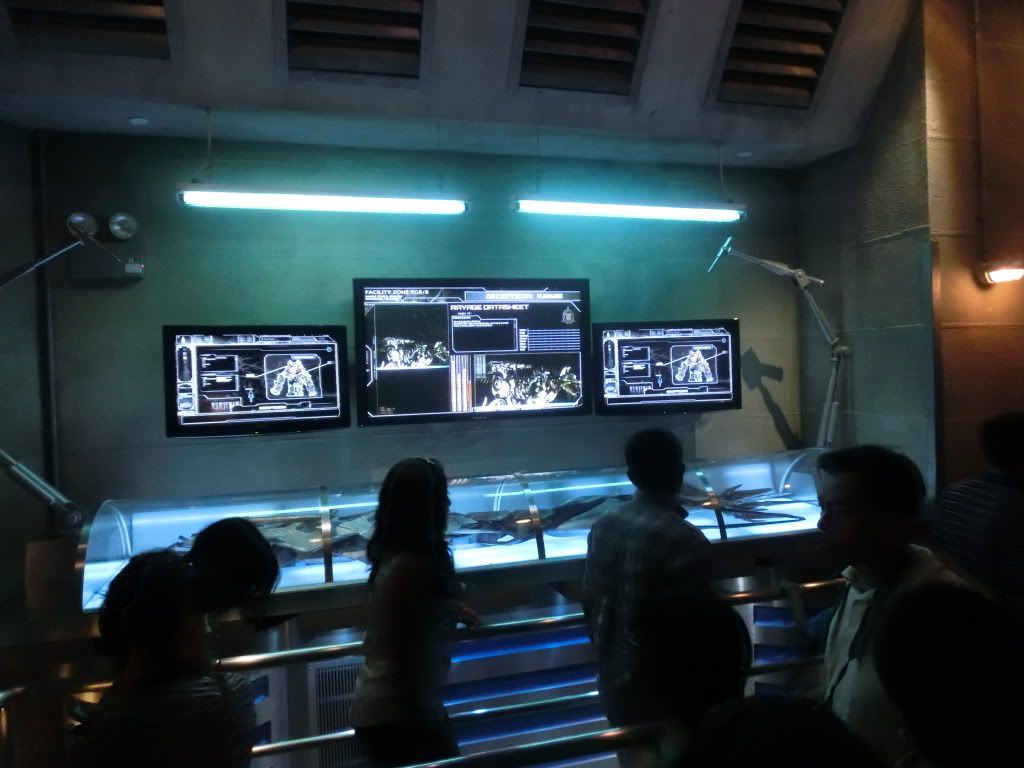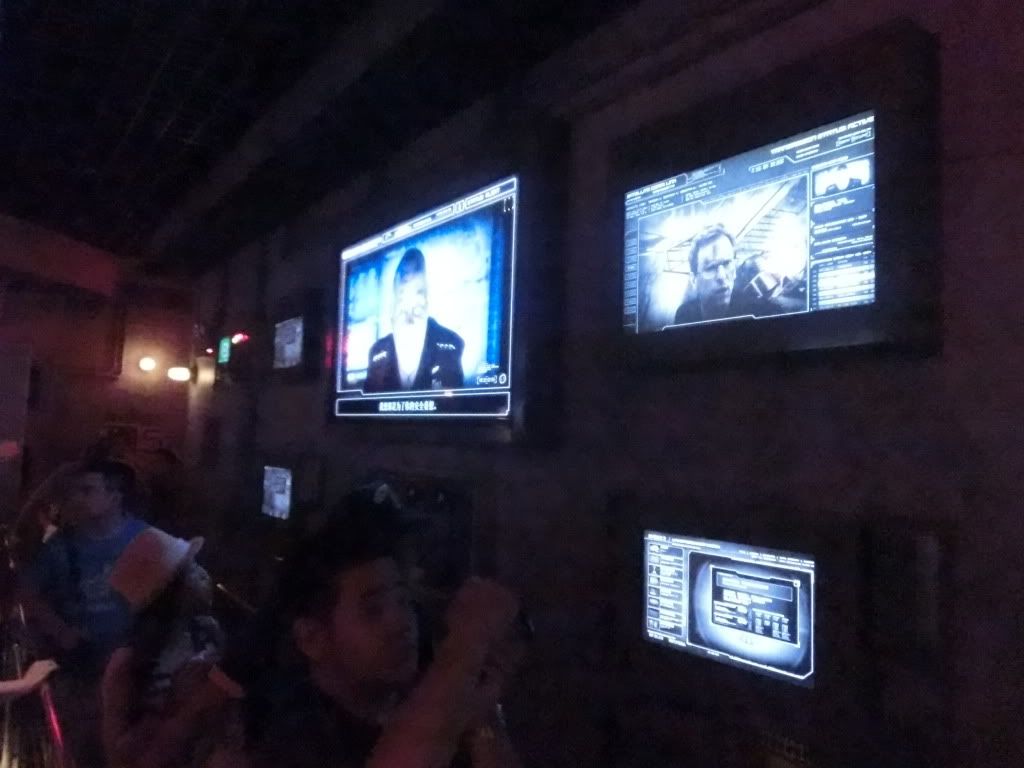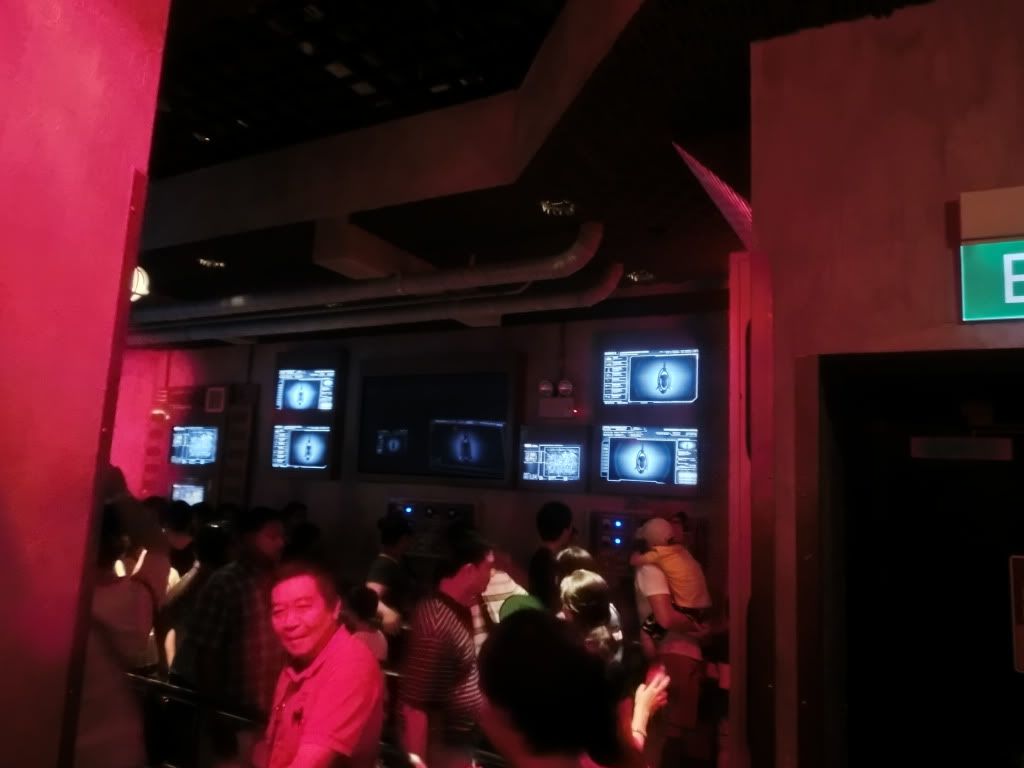 The ride blew our minds all the way to the sky!!! IT WAS SO AWESOME!!! I regret not going in for a second round...

As it drizzled, many games were closed and we walked around to take pictures with some characters on the street instead. Here's the fairy Godmother and also a prince charming?
Here's the mummy ride entrance. This ride still give me the shivers. It's awesome!!!
After all that picture taking, the rides were back on! We wasted no time in hopping onto both the Cyclon rides, and the Blue line was THE BOMB!!! I had the fright of my life. IT WAS DAMN FRIGGIN AWESOMELY SCARY!!! After riding the Blue, the Red was just "whatever".
There was a group that were singing and dancing Christmas songs. It's way over Christmas and New Years isn't it?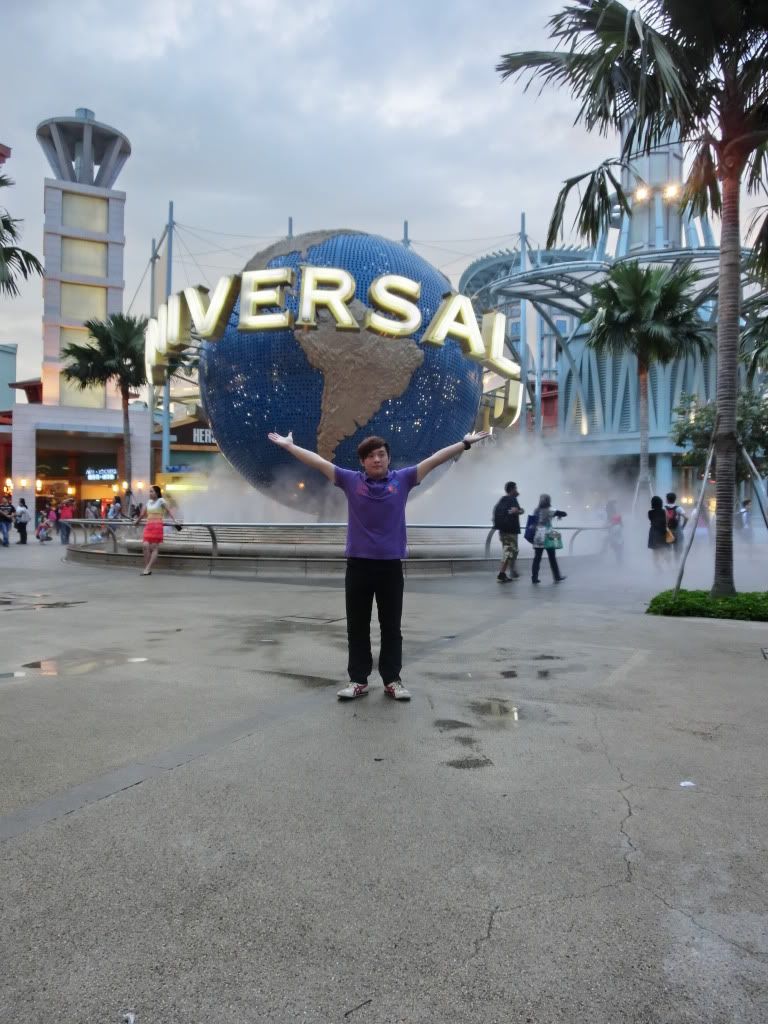 At about 7pm, we walked out of Universal Studios. Tommy had to take the train out of Sentosa to get a bus back to Johor. Little did he know that there was a direct bus back to Johor right below where we were standing. He left me alone and I sat outside 7 Eleven eating and surfing the net with my phone. It was too early for the other shows... I took pictures after...
The last place I went to was the Lake Of Dreams, a place where my parents used to bring me when I was a kid. It wasn't as interesting as I remembered. The Songs Of The Sea would have been much more worth the wait. Unfortunately for me that I couldn't get to se the crane dance again. It's the second trip I missed it...

I finally caught the 10pm bus back to Orchard for free as a tourist. This time, the bus attendant didn't check my passport though. It took me only about 20 minutes to get back. It was quite a day for me. Here's a night view of my last night of accommodation. I am surely going to miss this place a lot...
Can't believe I am leaving back to Malaysia tomorrow... I WANNA STAY HERE!!! :(