It's New Year's Day!!! What's your plans for the day? My plans were to meet KK, CK and Sophie for lunch at Central in Clarke Quay. I have never been to this place which was so well known. However, I am only here today to meet up and not have drinks at the famous street.


I met KK and CK at Central's entrance and headed to Ma Maison for lunch. Sophie had not confirm attendance so we went ahead and ordered our meal. Ma Maison is a little like La Yosh, which I found out from my sister after that La Yosh is a copy of Ma Maison in a way. The food was good!!!
I ordered the set meal which contained a soup,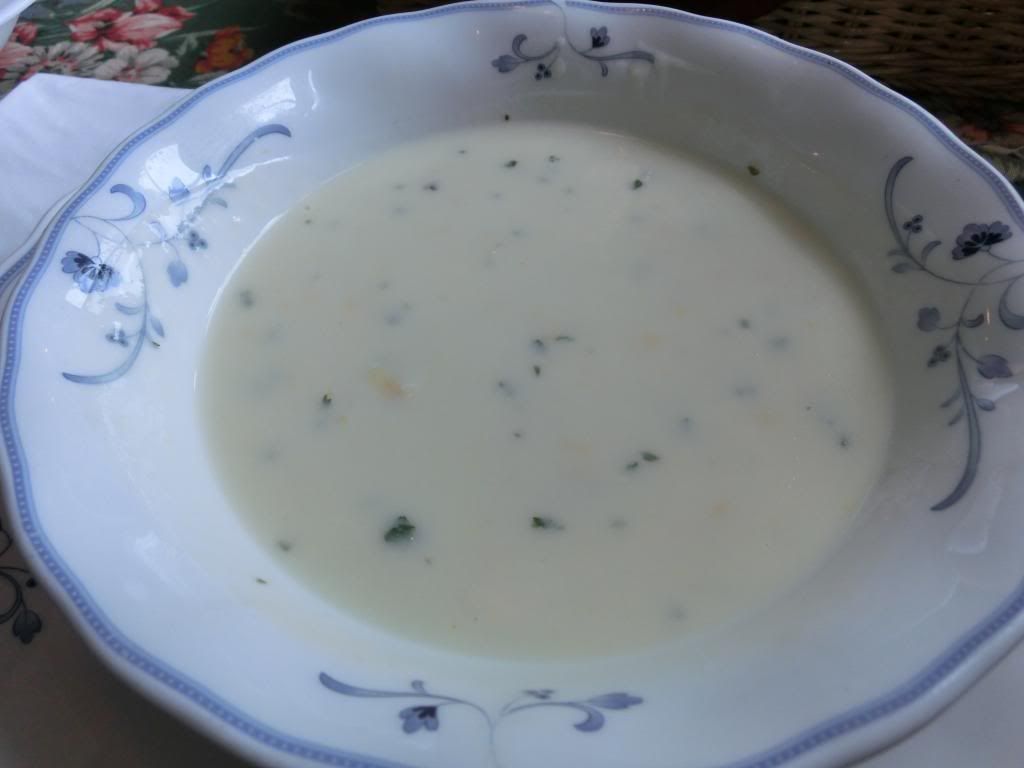 An appetizer, which was a salad,
A main course, coffee tea and ice-cream!!! Sorry I was too hungry and didn't take pictures of those other food... ><
Here's some nice interiors and stuff from Ma Maison.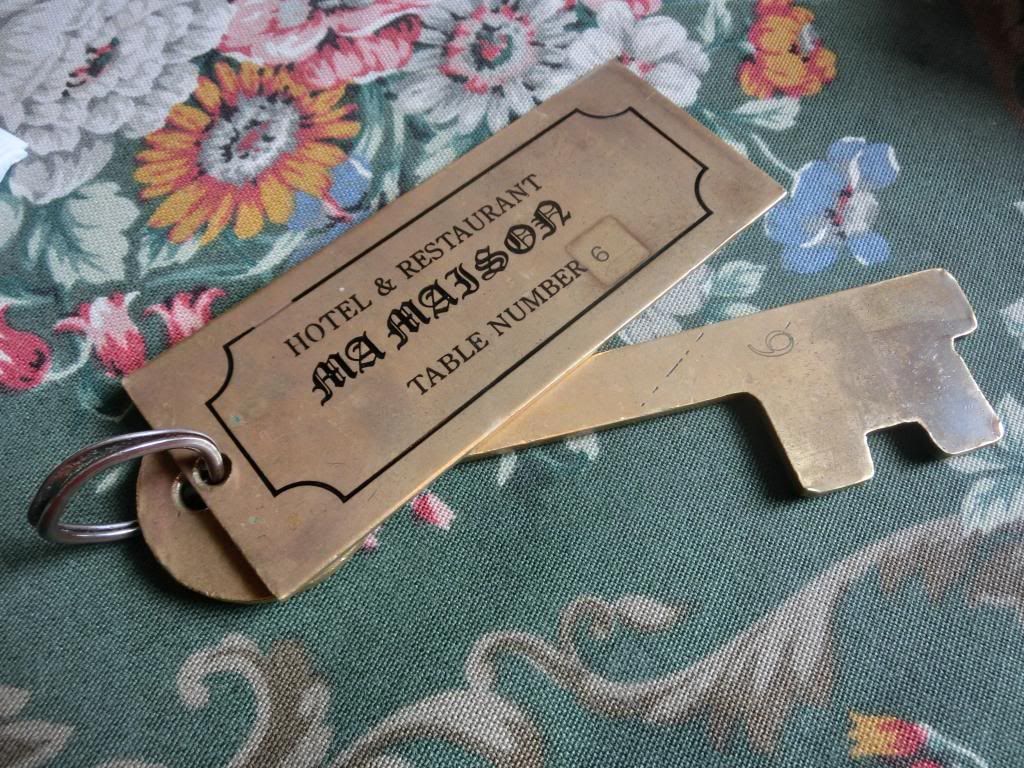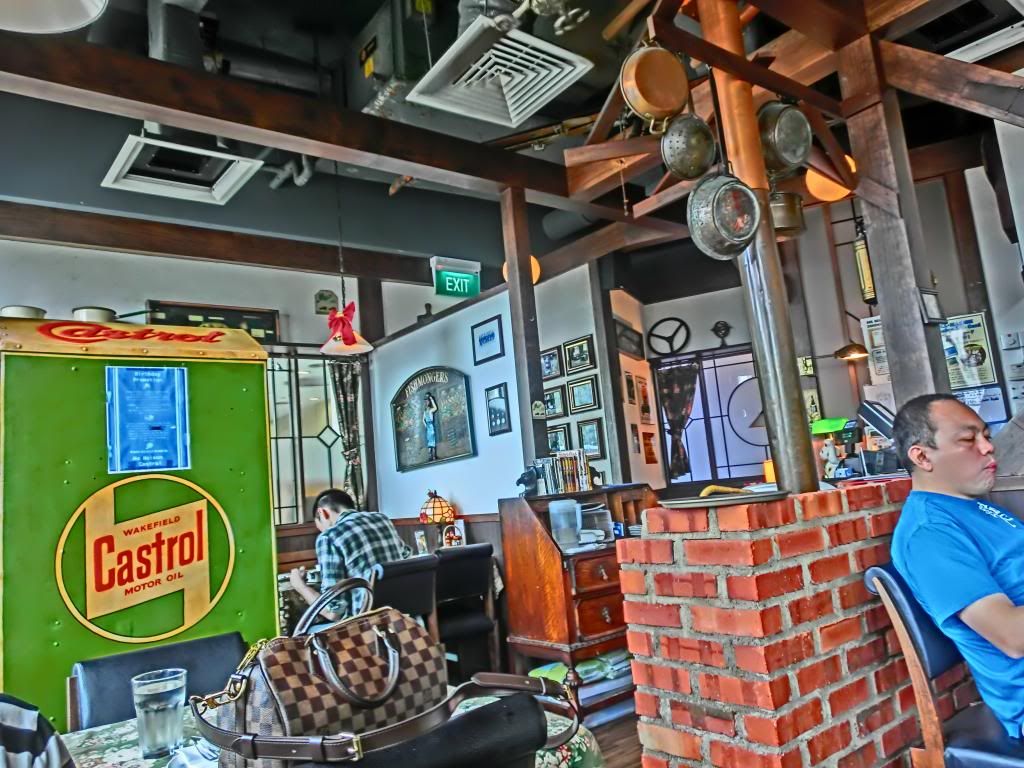 Enough of Art pictures. Here's some unedited pictures...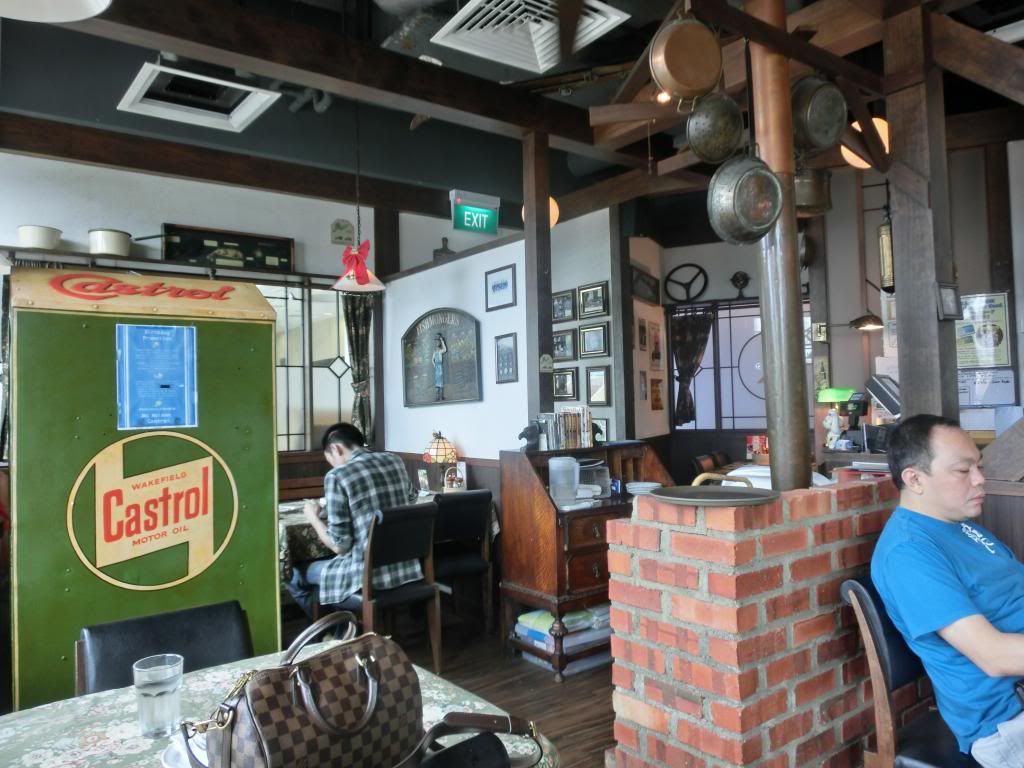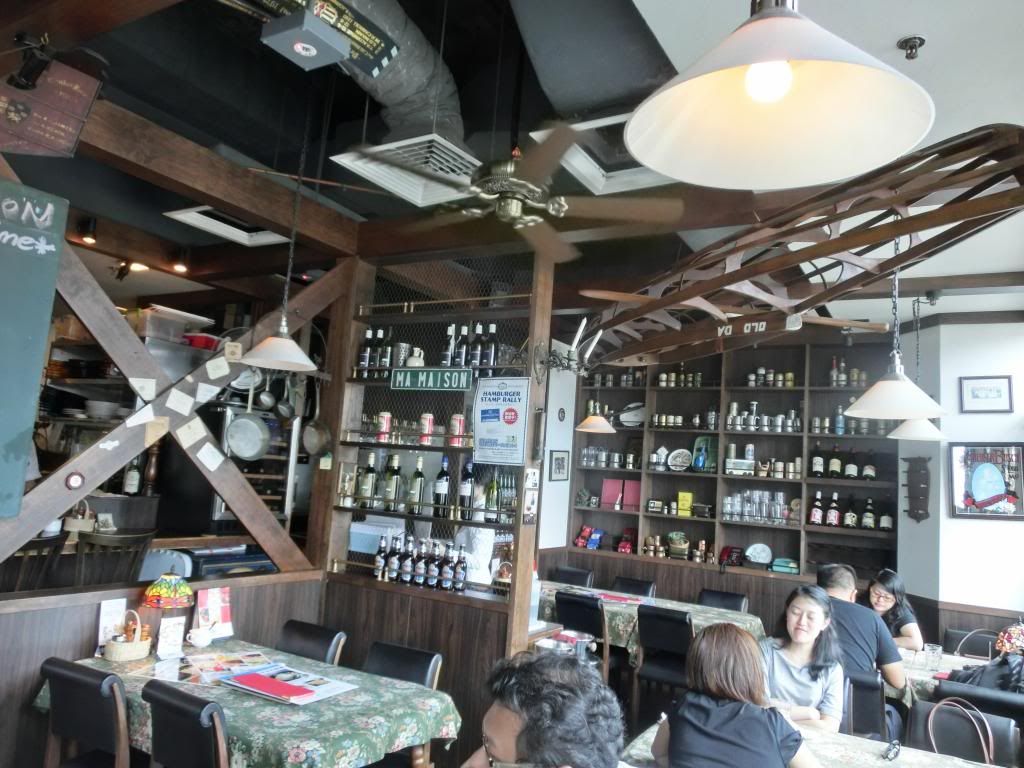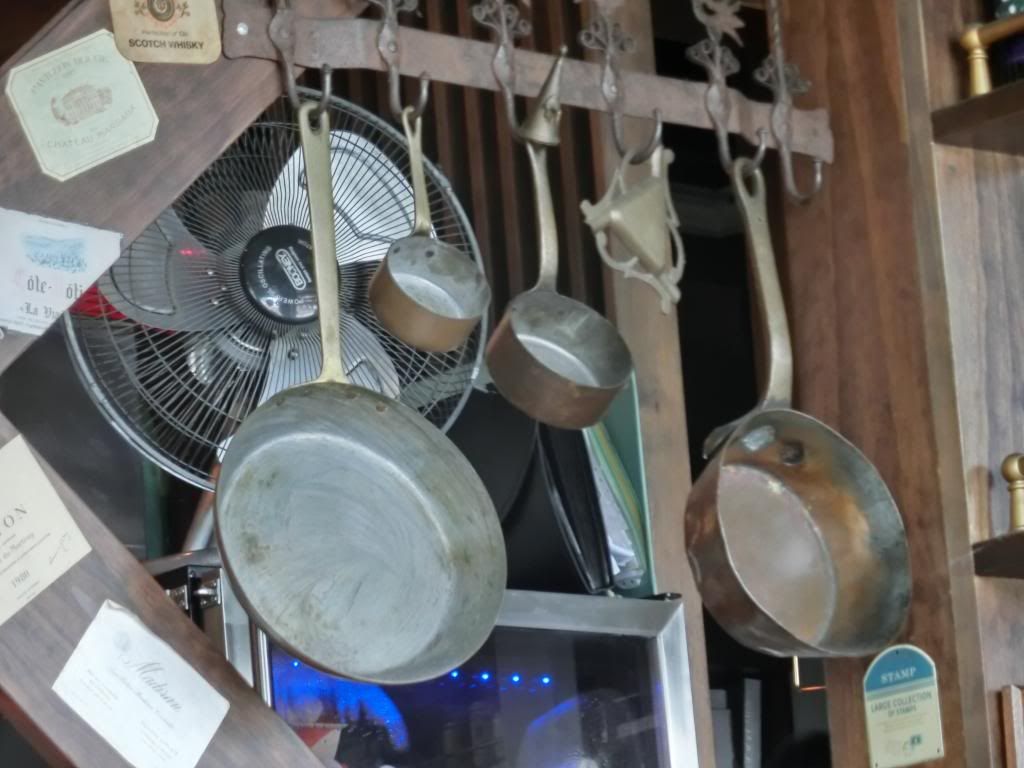 Sophie came as we finished our meal. Her daughter wasn't feeling well but she came anyway. She wanted to hand my sister something. We took some pictures outside Ma Maison and then Sophie left us.
KK and CK then walked with me to Raffles City for some shopping. We passed by a few places and they explained along the way. Here's a picture of what used to be a police station. It is now sort of an art museum.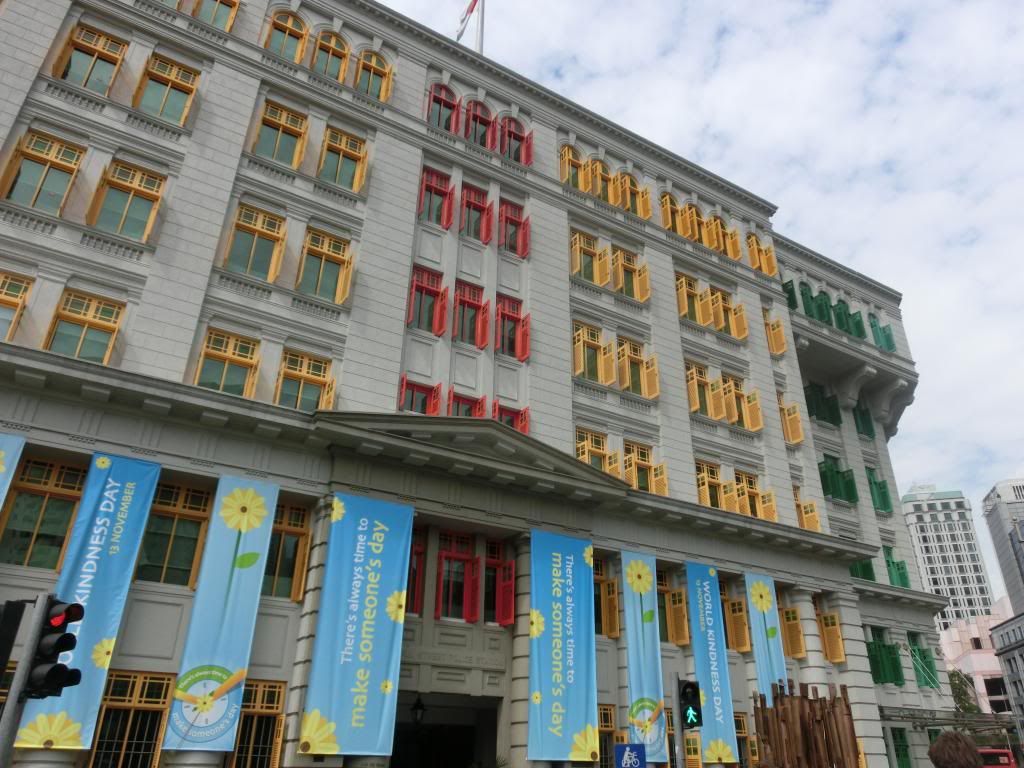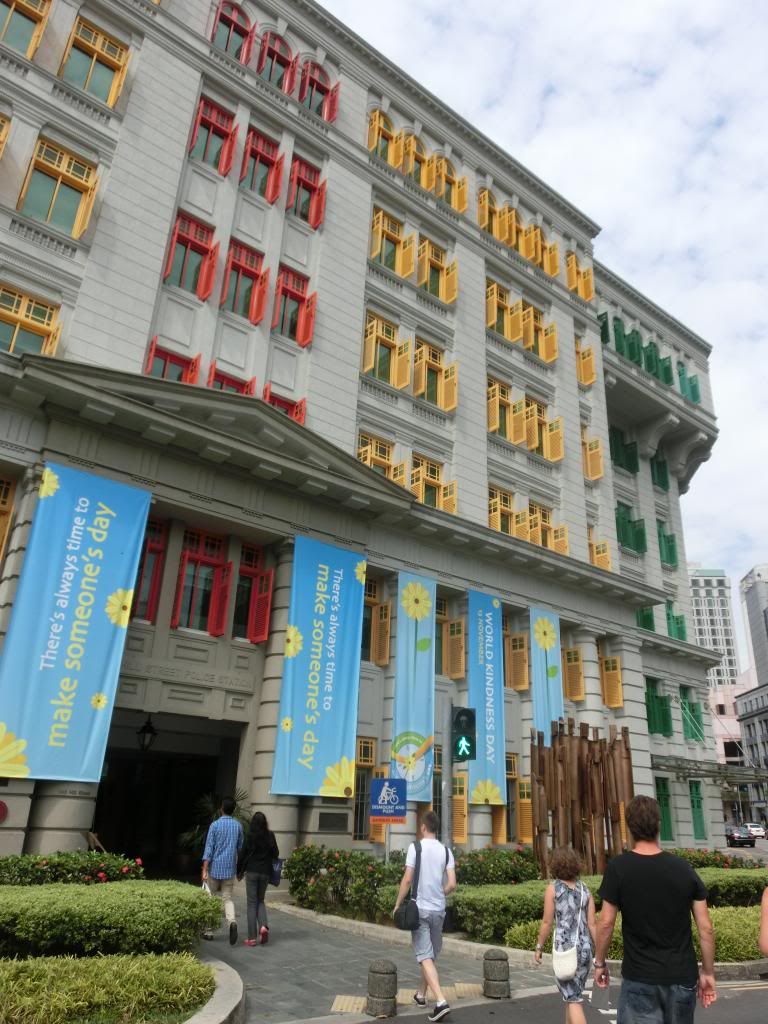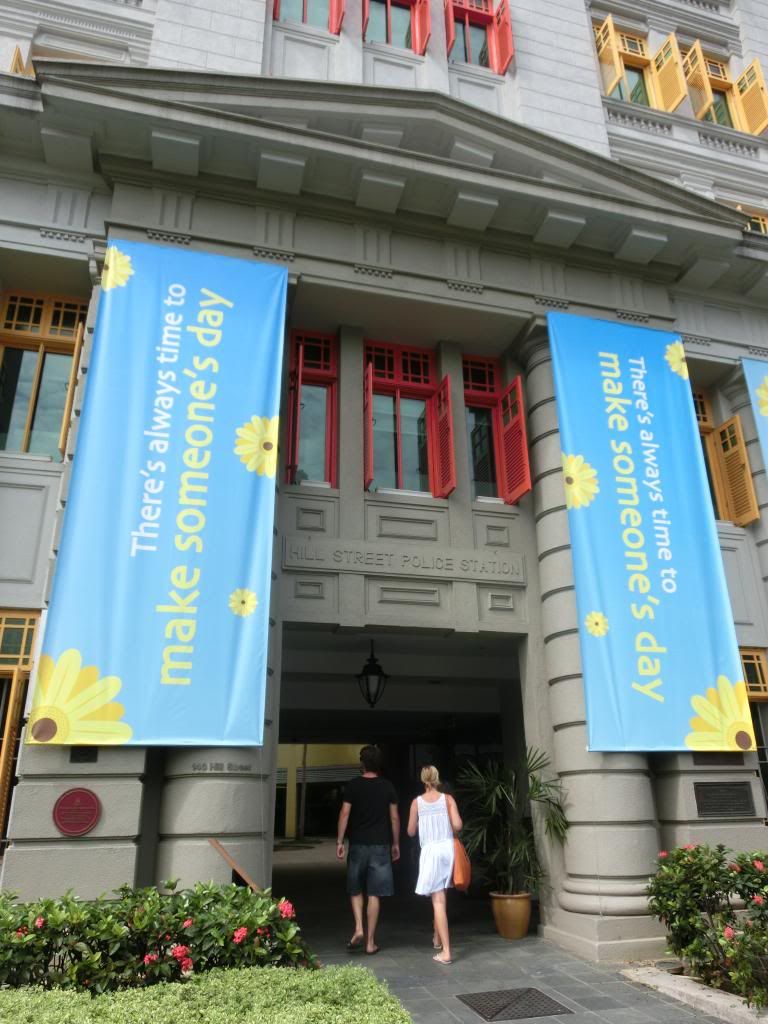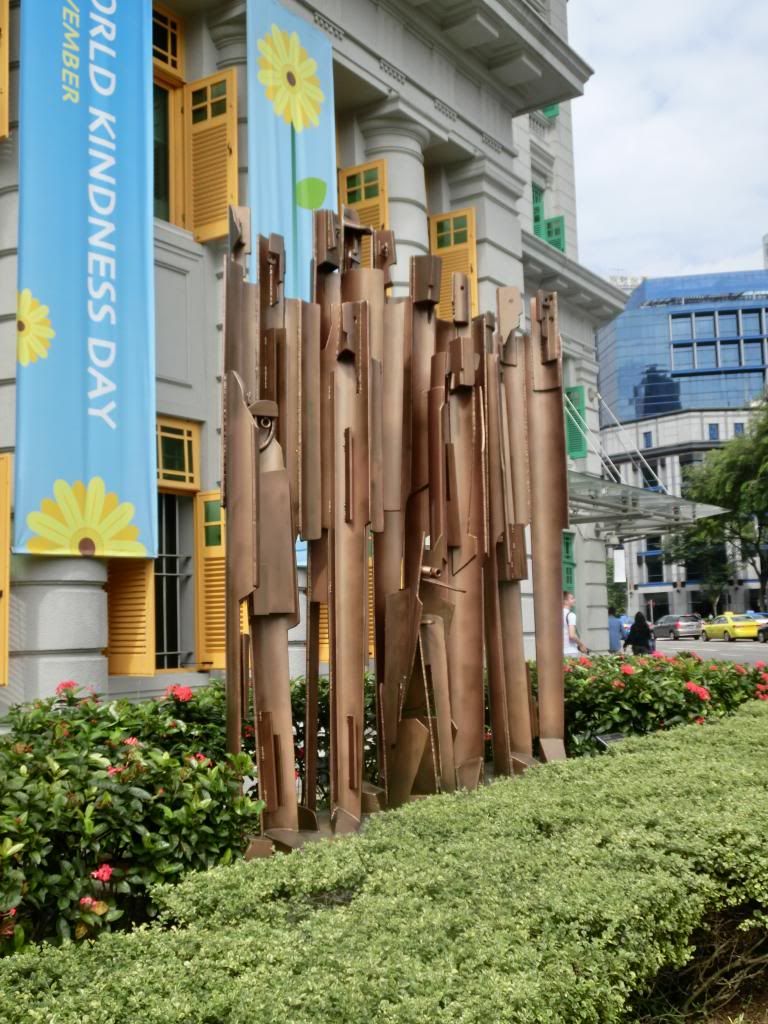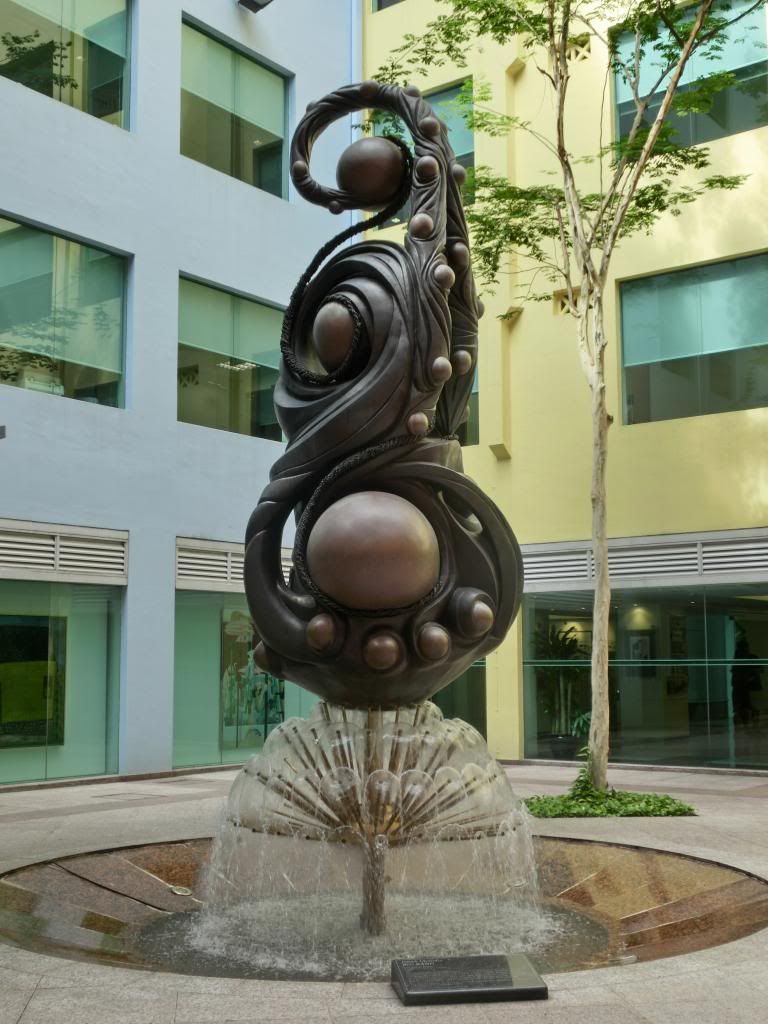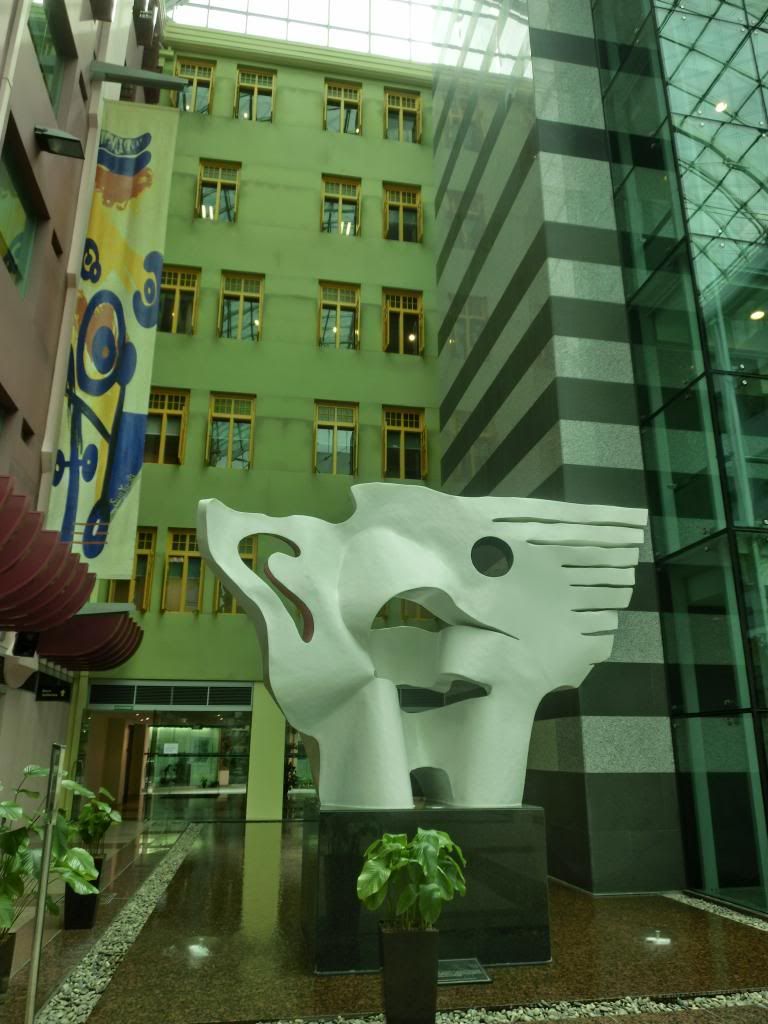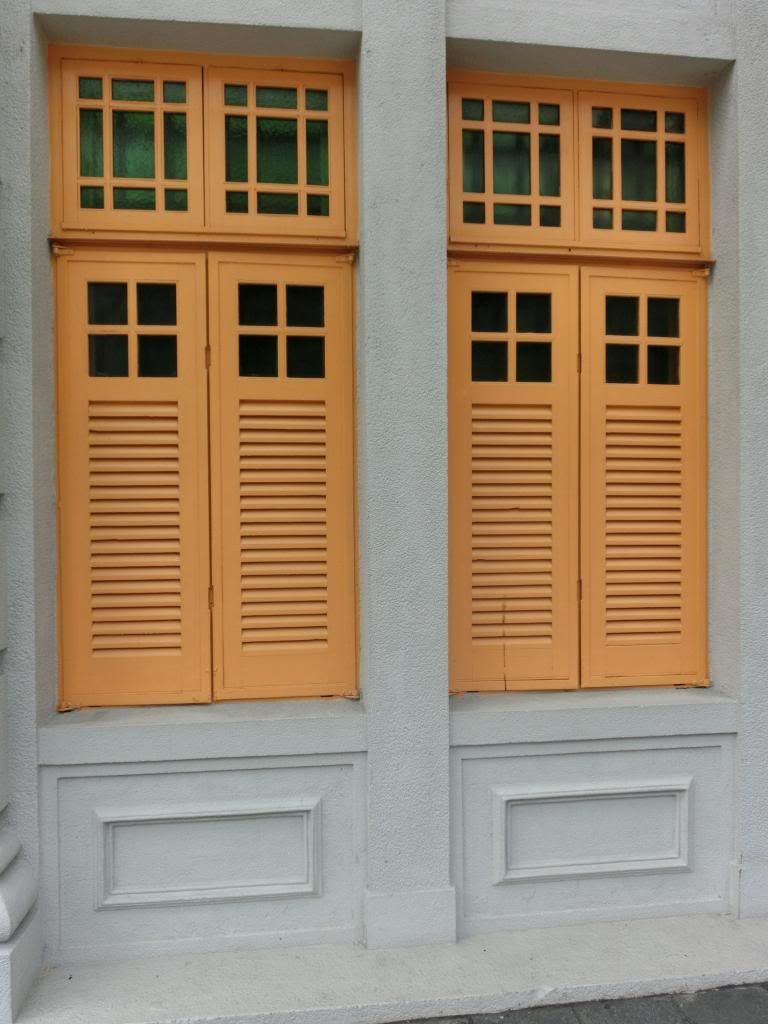 We then passed by Fort Canning Park.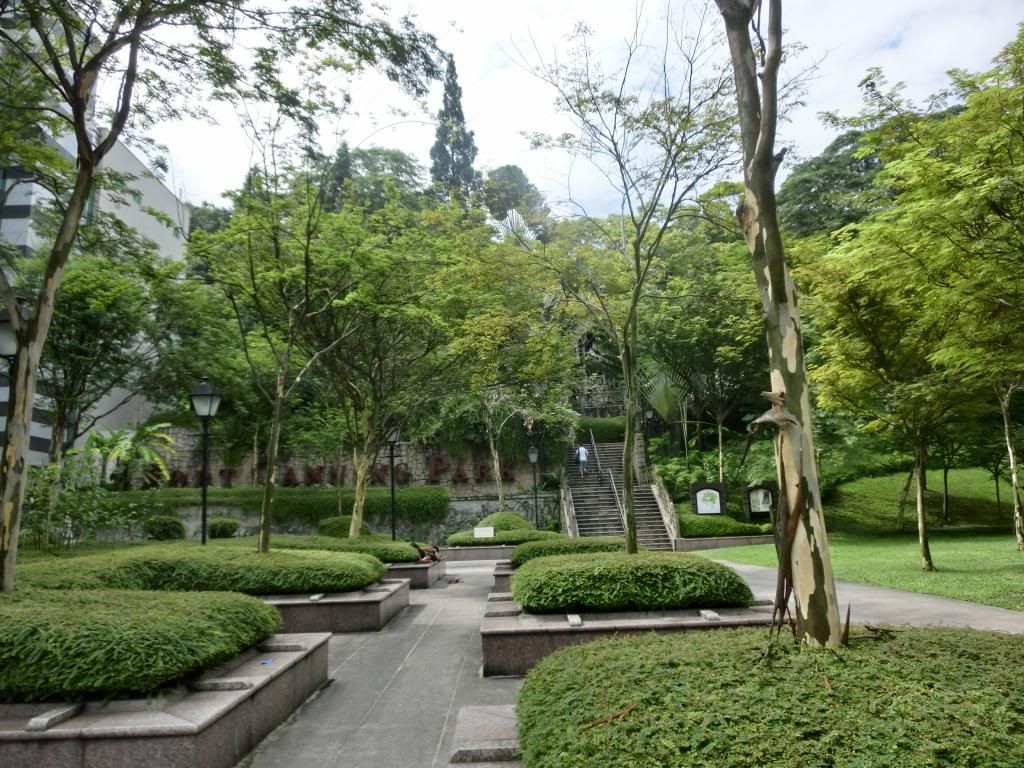 We also passed by the famous St. Andrew's Cathedral.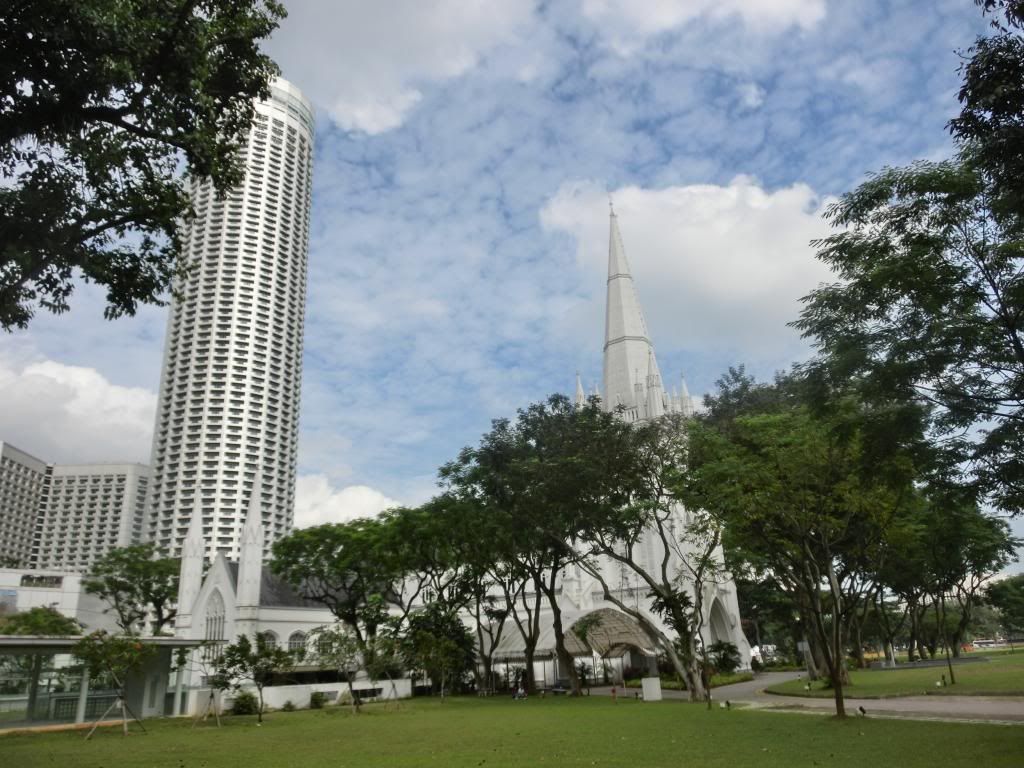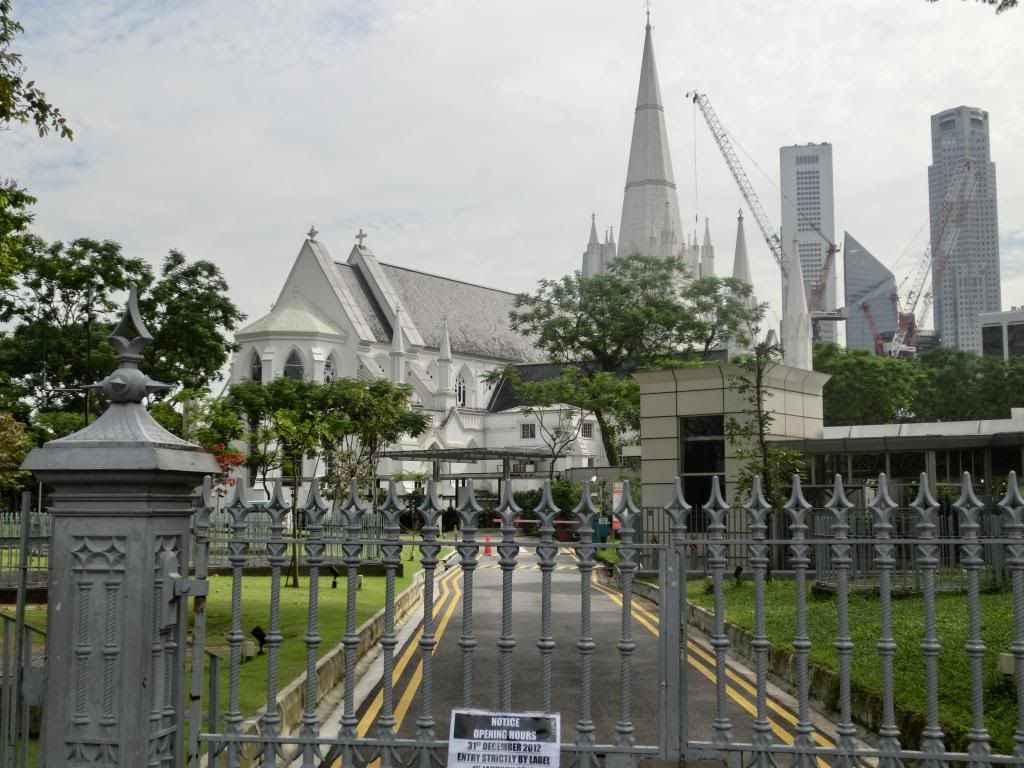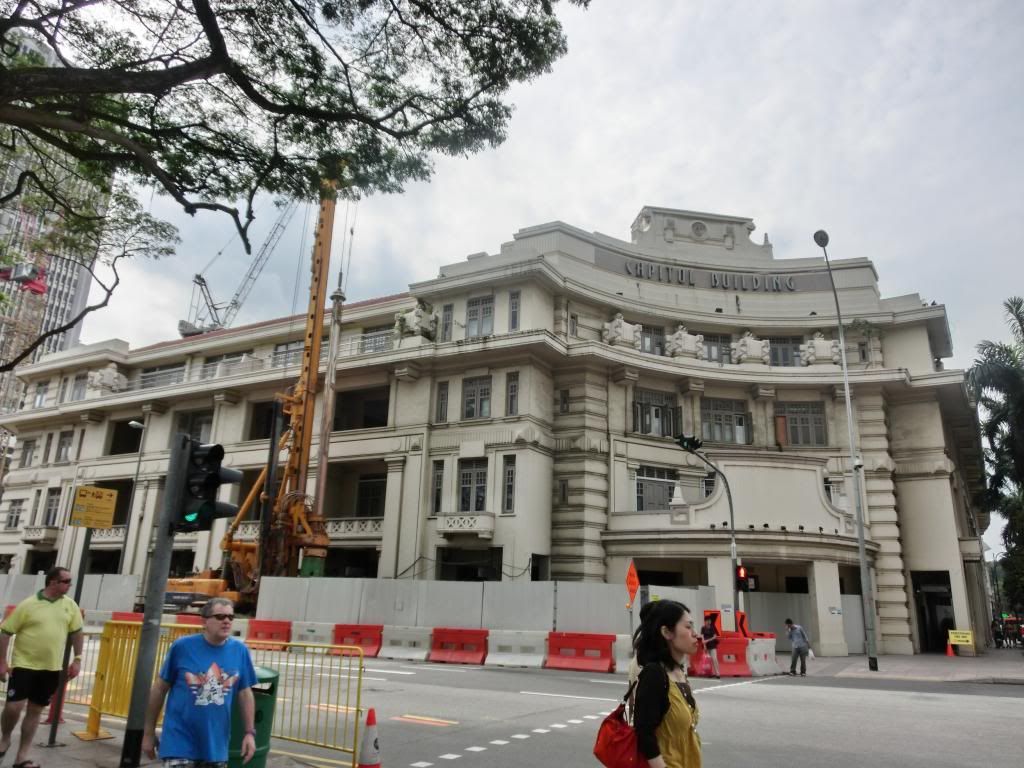 Finally, we arrived Raffles City and went shopping!!!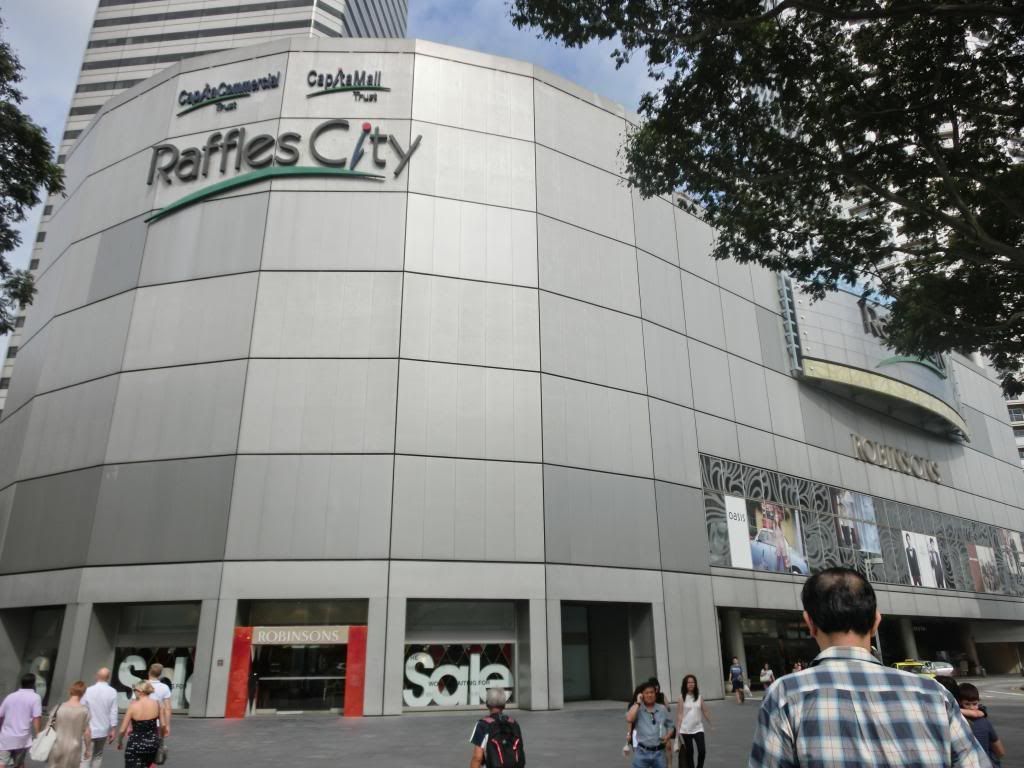 KK walked around shopping for clothes and CK left shortly after. I walked on my own and left KK in the end also. I walked around and realized that I didn't have much interest in that mall, so I headed to the MRT and went to Bugis instead. Found myself my GShock watch right away at Bugis's mall!!! I can't imagine I finally found the watch I have been looking for!!! I've been looking for it for a year!!! People have been offering me RM750 or more for one. This time, I got mine for only RM470!!! May I present to you, my Gshock GA-110GB!!!
Don't it just look so PERFECT?!?!
Then, I walked on and bought more stuff, such as CAPS!!!
Haha... yeah, my obsession of Caps are not over yet...
Bought all these stuff and headed off to Vivo City to spy on Seong as he works. Took quite some time for me to find the store. He is working at Royal Sporting House. Say Hi when you see him there. I had the store location but the numbers stated on the stores were not well organized! Horrible...
As I walked in the first time, I didn't get to see him. Was thinking of getting him to have dinner with me but I guess I was there too late. By the time I got to contact him, he was already back to work.
Had no choice but headed to Starbucks for some dinner. Had a croissant and also a drink. First Starbucks in Singapore...
I walked some more after my meal and bought a maxi dress for $19.90, then to Forever 21 to check out some clothes. Picked up some clothes but didn't get to try it out because by the time I chose the garments, the fitting room was closed. I just took the rick and got it. Here's a picture of the garments after I tried it at home...
As I waited for Seong to finish work, I walked around, taking picture of whatever is possible from Vivo City. I had a far view of Sentosa. Let's see if you can see any of it...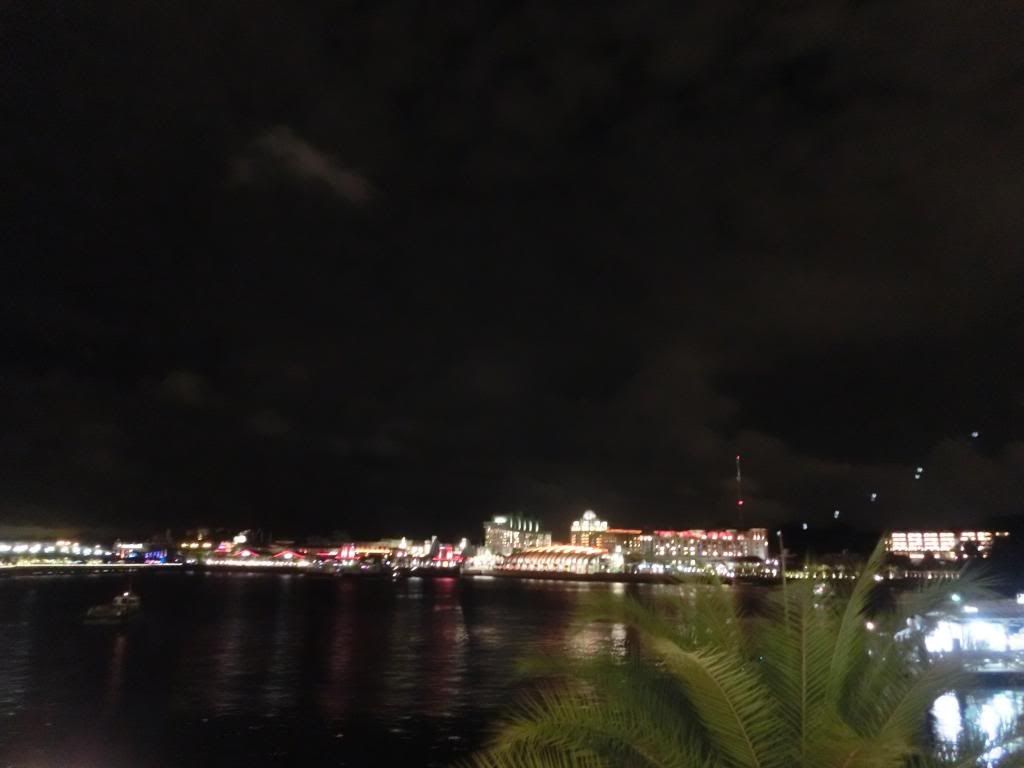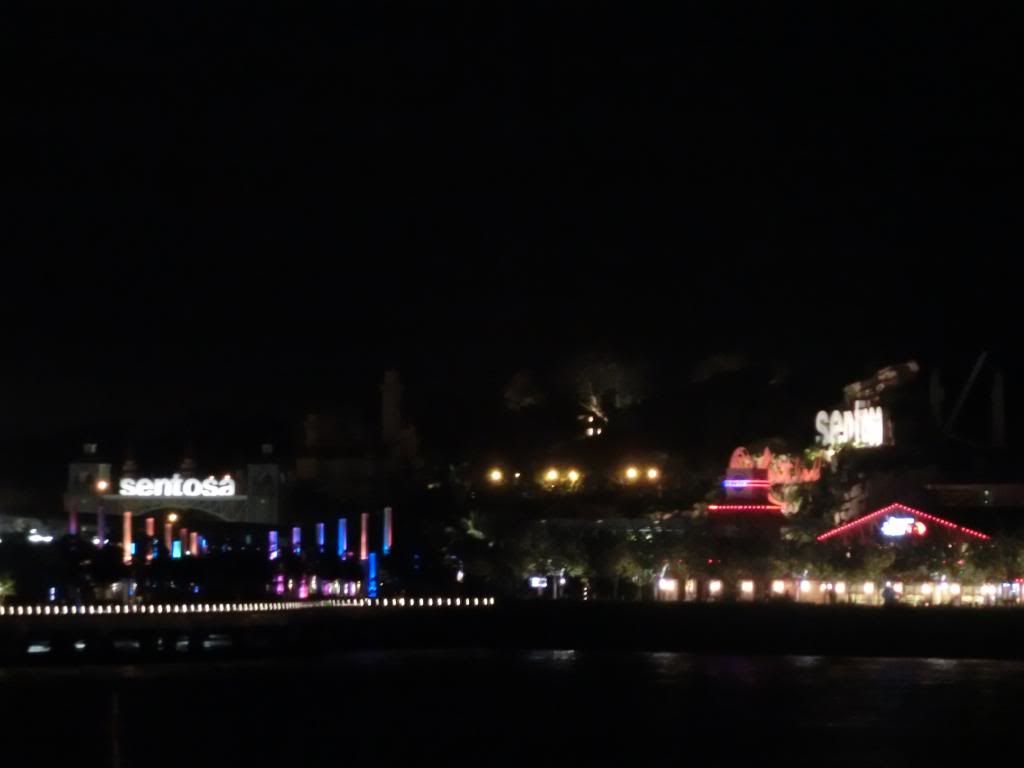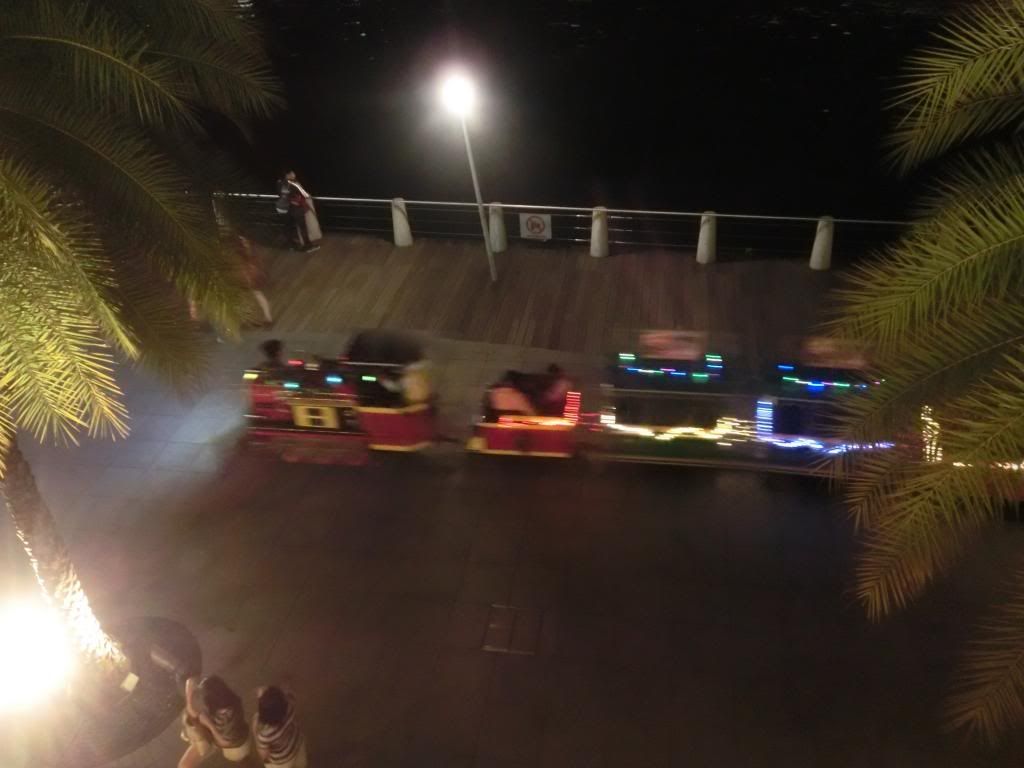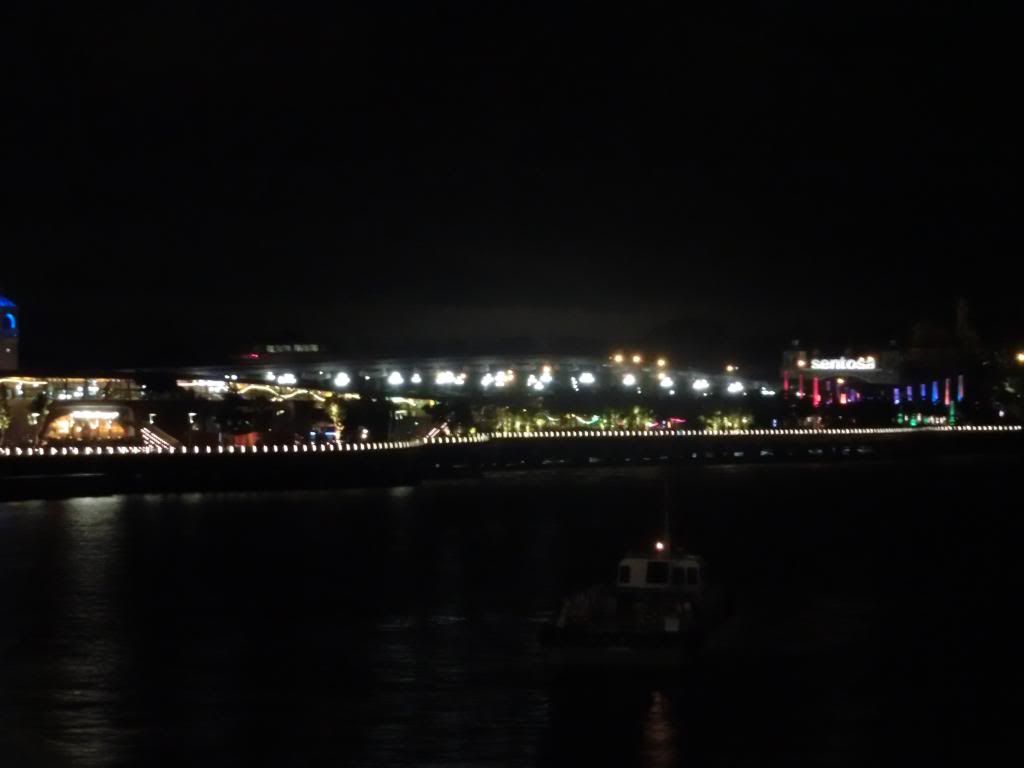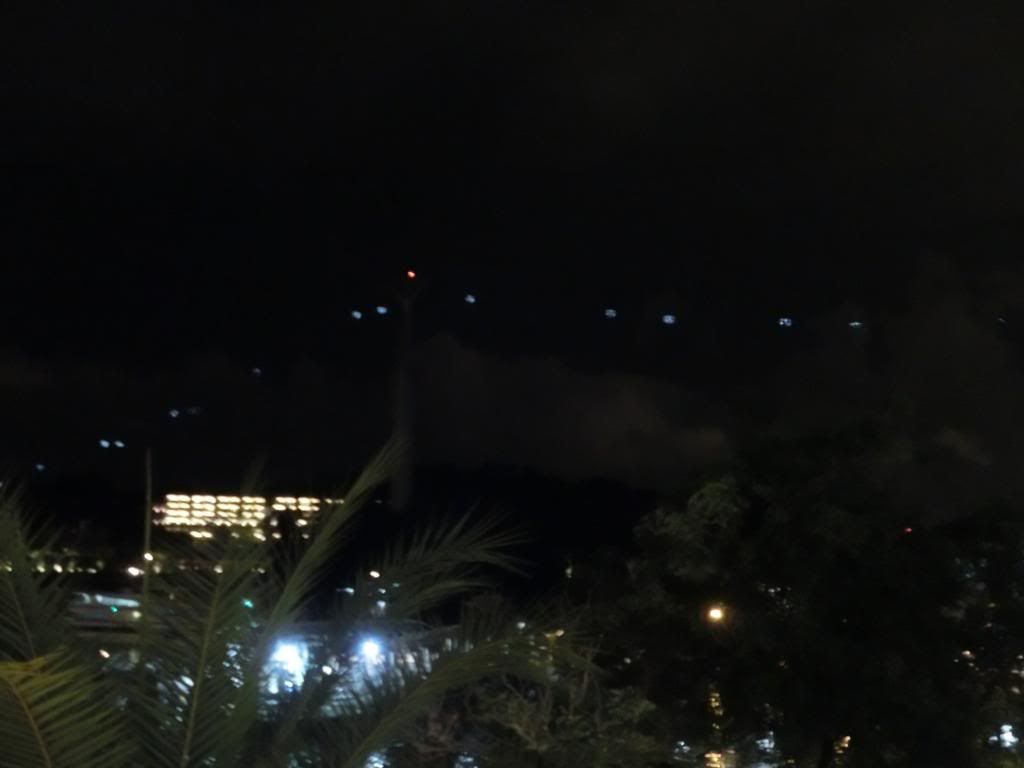 As Seong finished work, we walked to the MRT together with his colleagues and I showed him my new watch. After knowing how much it could worth up to, he passed me 200 dollars to get one for him, to sell back in Malaysia. Sounds like a good plan huh?
Got home, showered and finally got to get some rest. Going to be a flexible day tomorrow...