Woke up at about 10am this morning, got dressed and camwhored while waiting for Seong to arrive at Orchard to meet me. Here's a picture of me enjoying the view...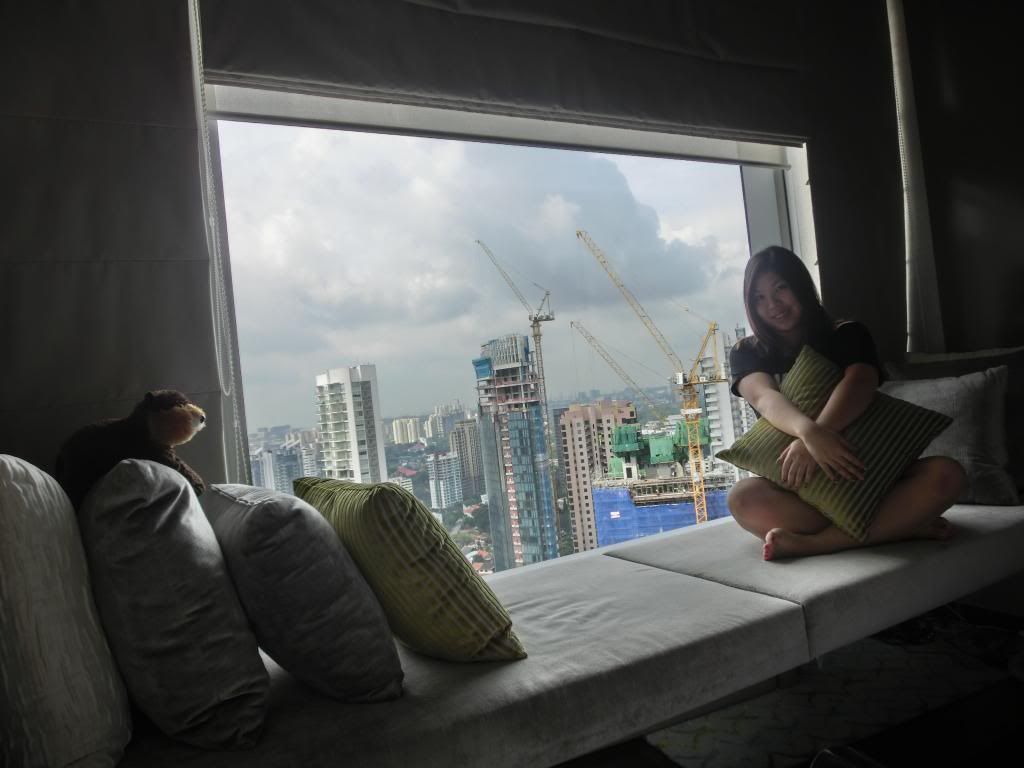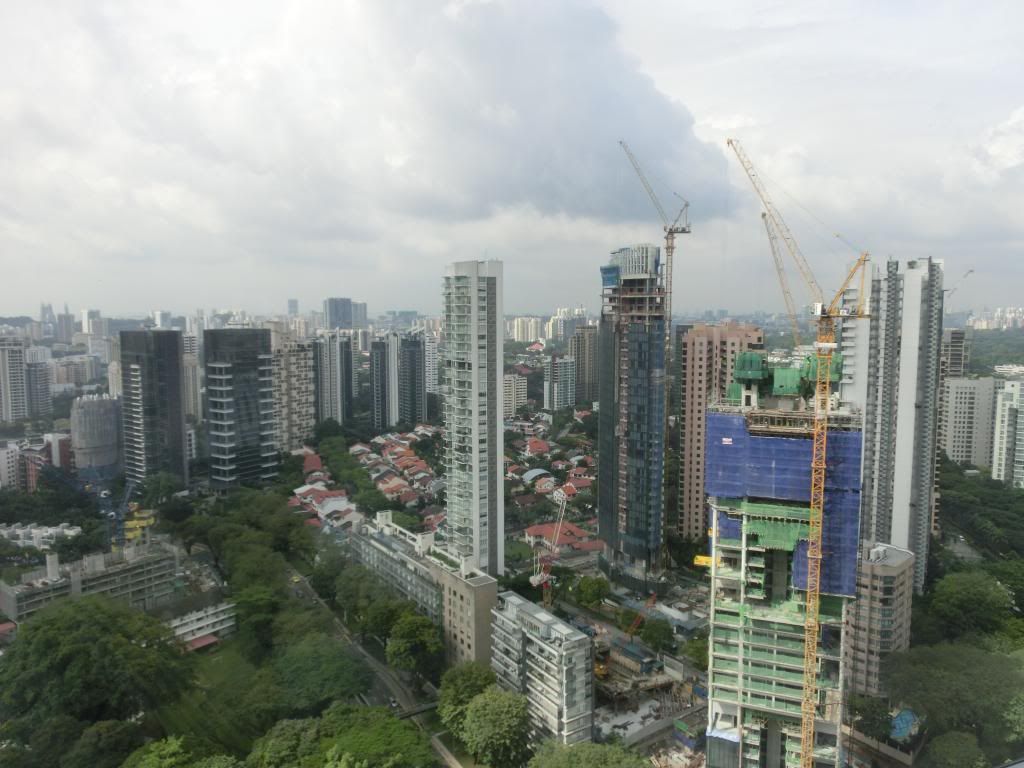 Since Seong left his home late, I went down to take a few pictures of the environment of ION. Here's a beautiful Christmas tree...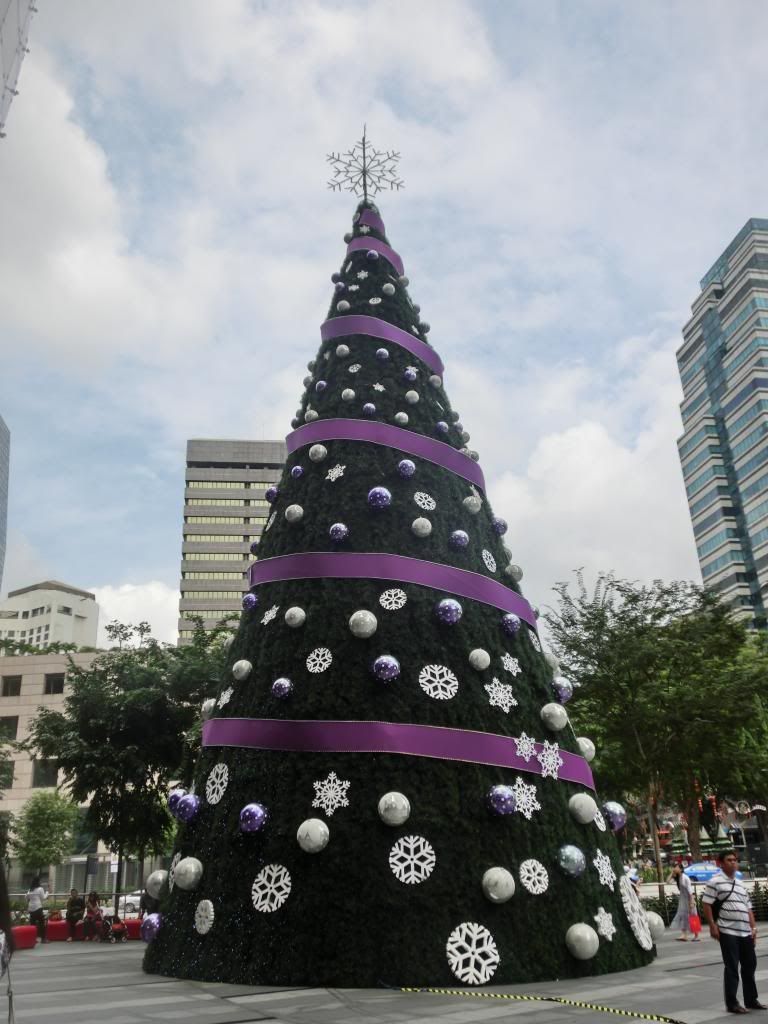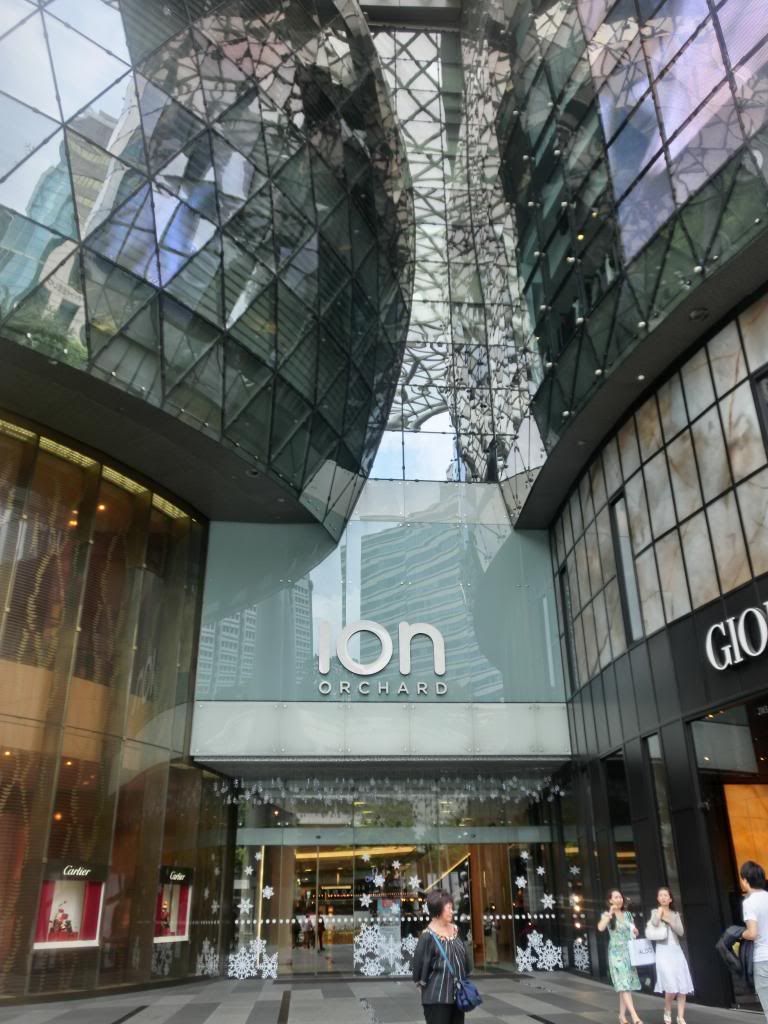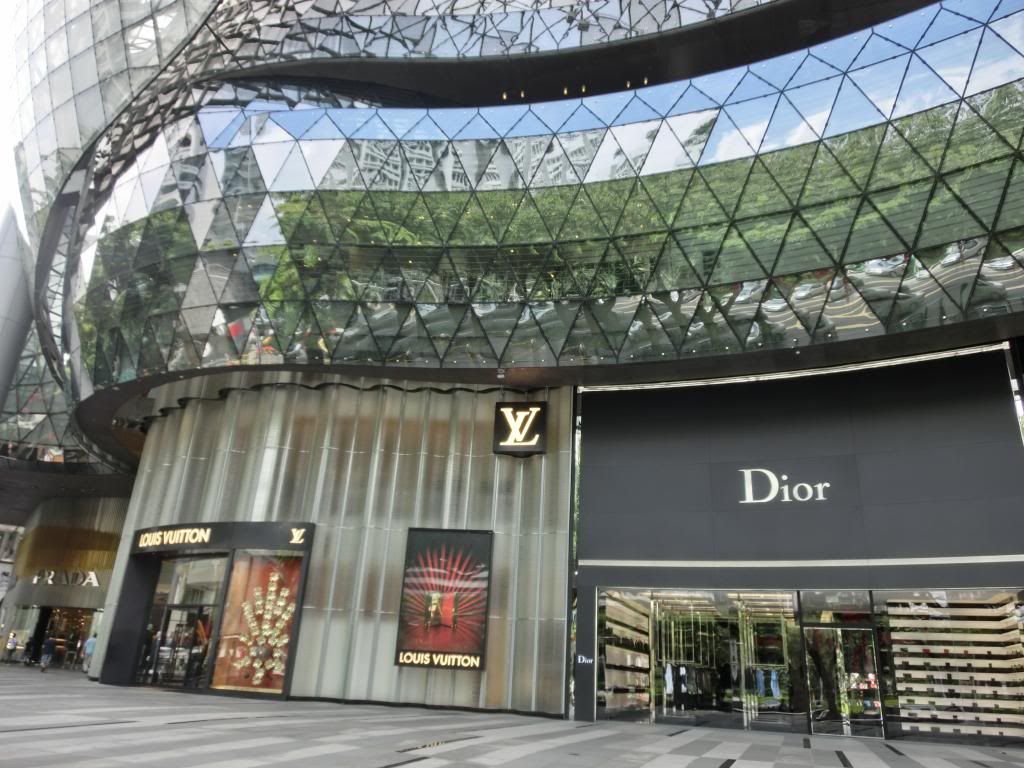 Here's a picture of the nice colourful statues right in front of ION.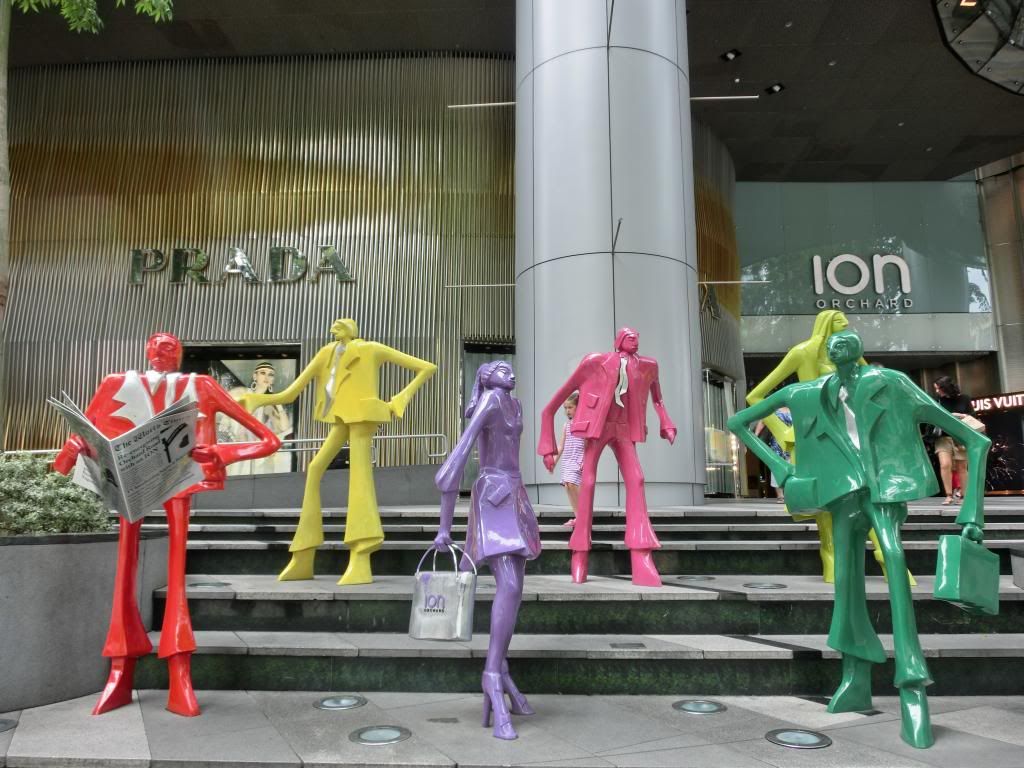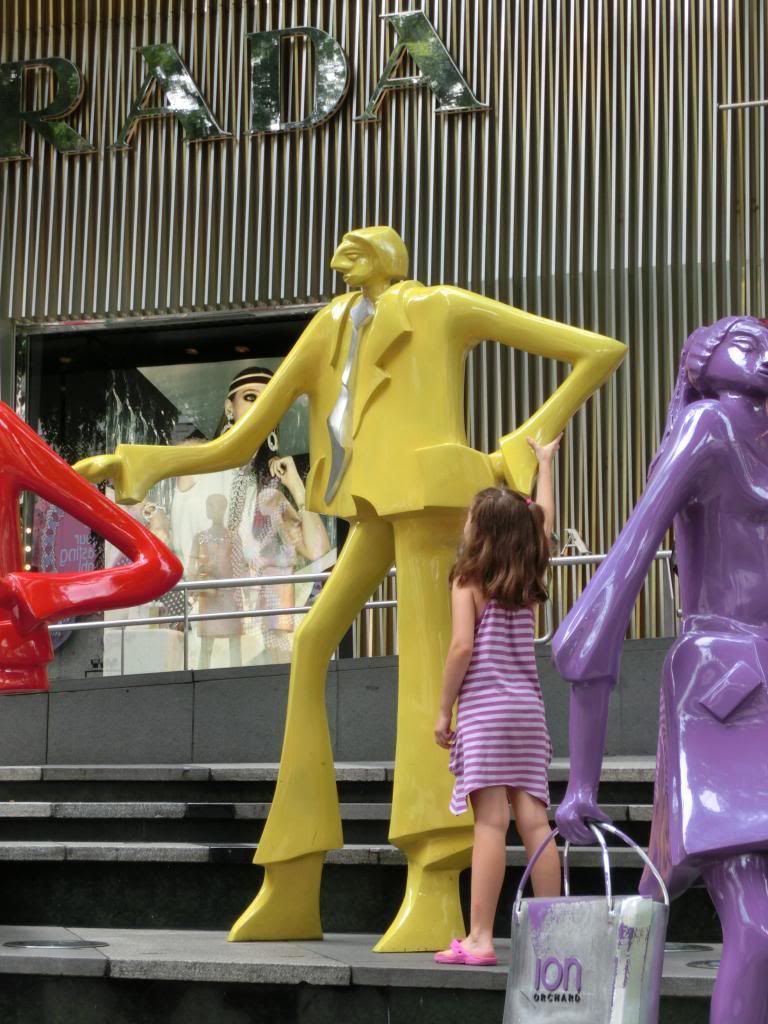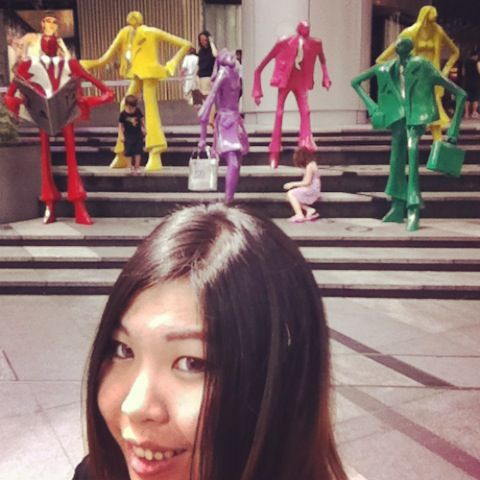 As I received Seong's call, I met him at the MRT station at City Hall instead to head over to Suntec City. We were in charge of buying tickets for the Duck Tour with Jason.
Before Jason arrived, we took a walk around while looking for the Tour counter.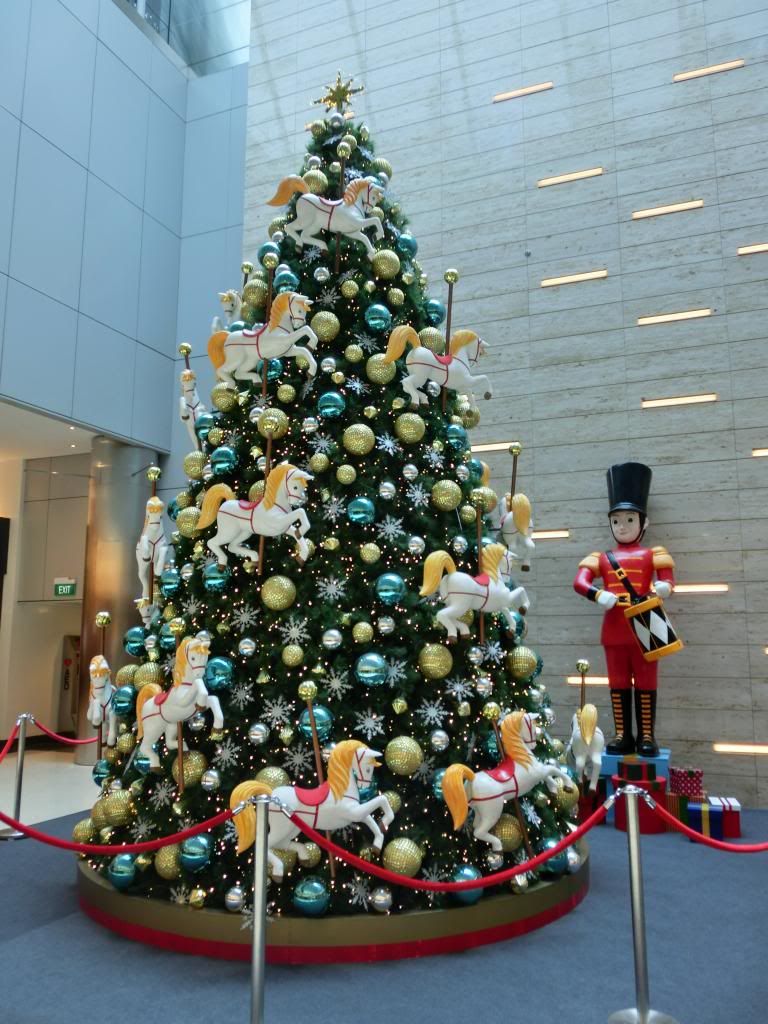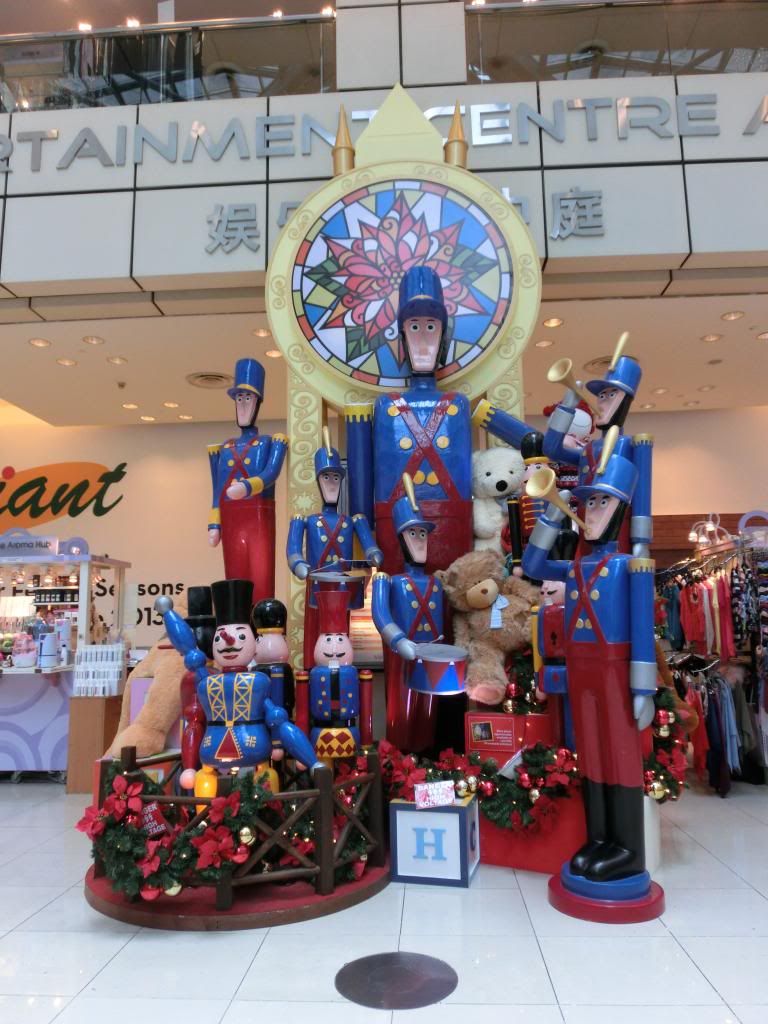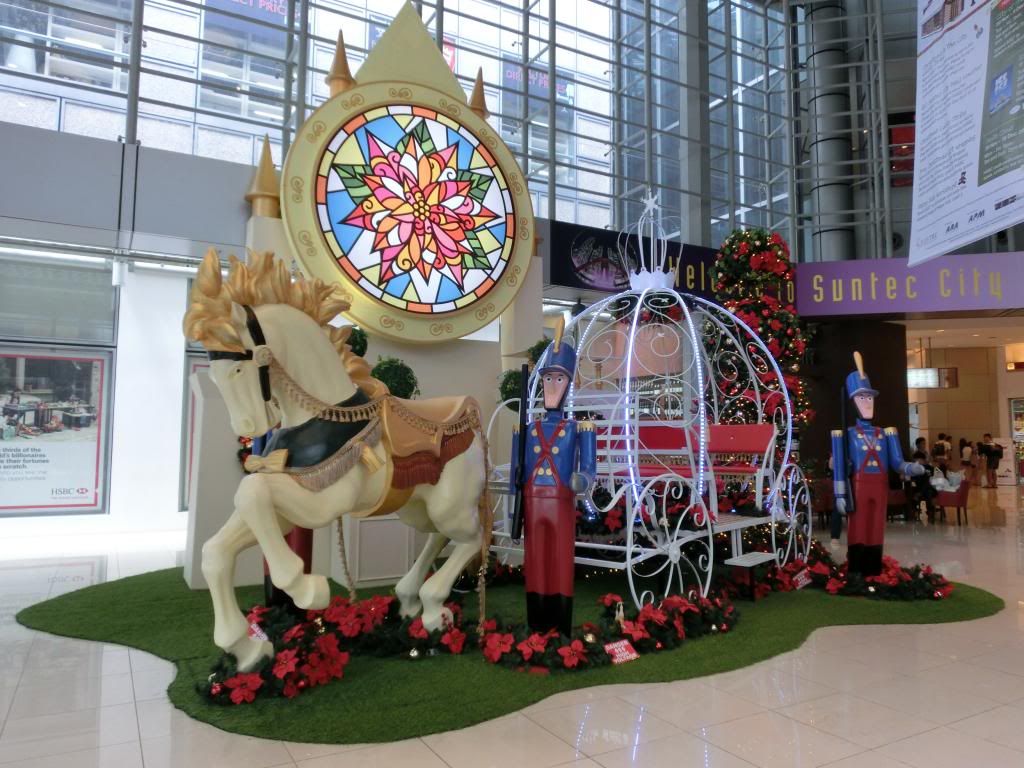 After buying tickets, we had lunch at Pepper Lunch, a place which I ate once at Singapore years before. It was still quite good as I remembered. Thanks to Seong, I get to eat this meal for free :)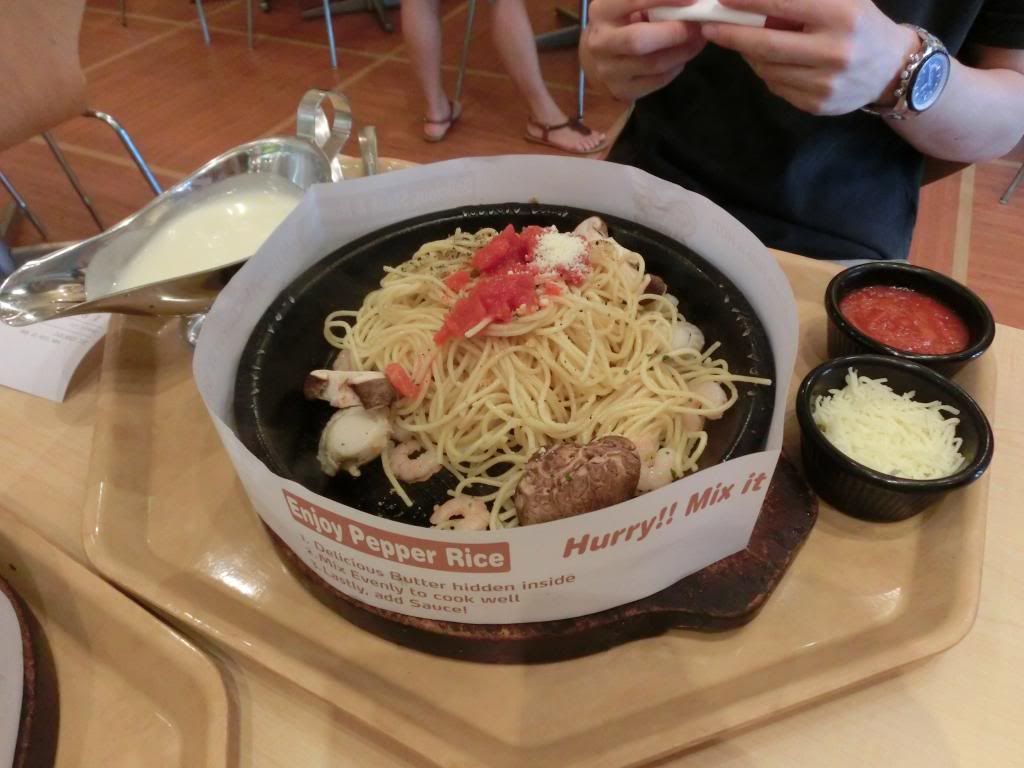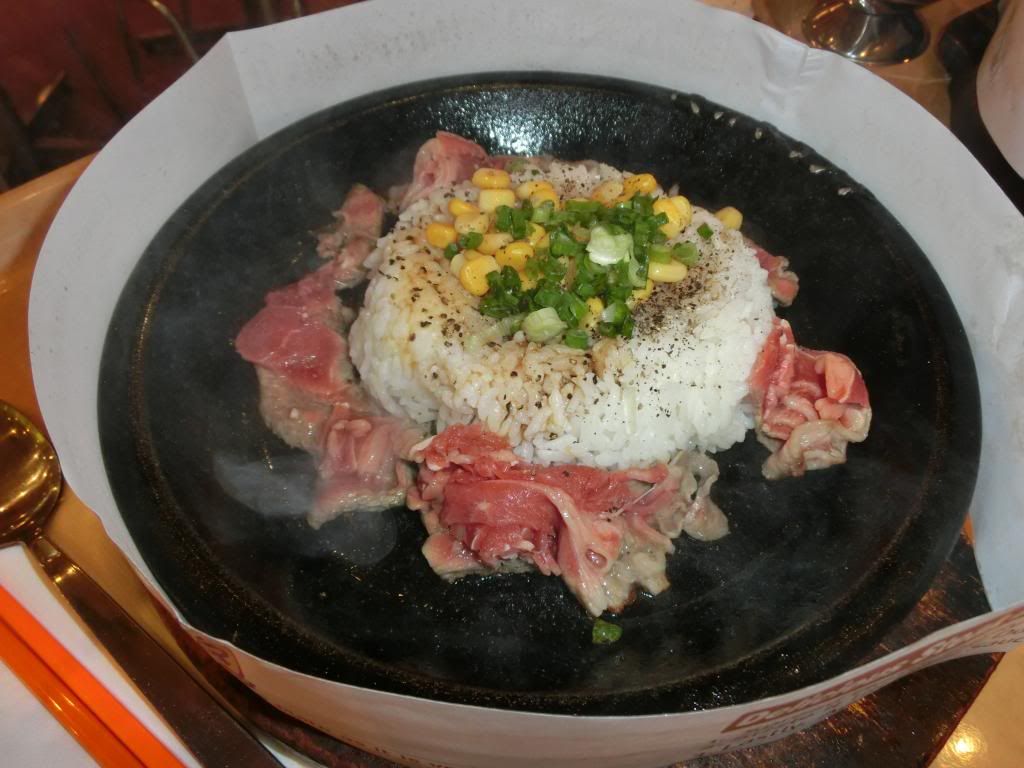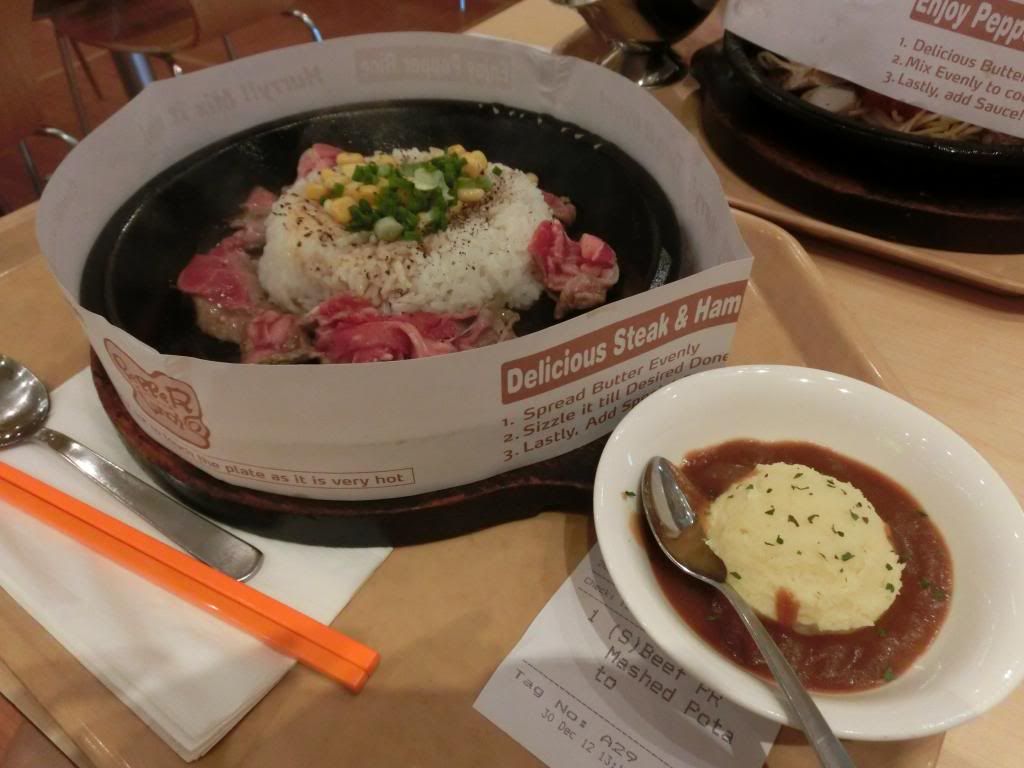 After lunch, we met up with Jason to go on board the Duck Tours!!! Check out our cool ride, boat on wheels!!!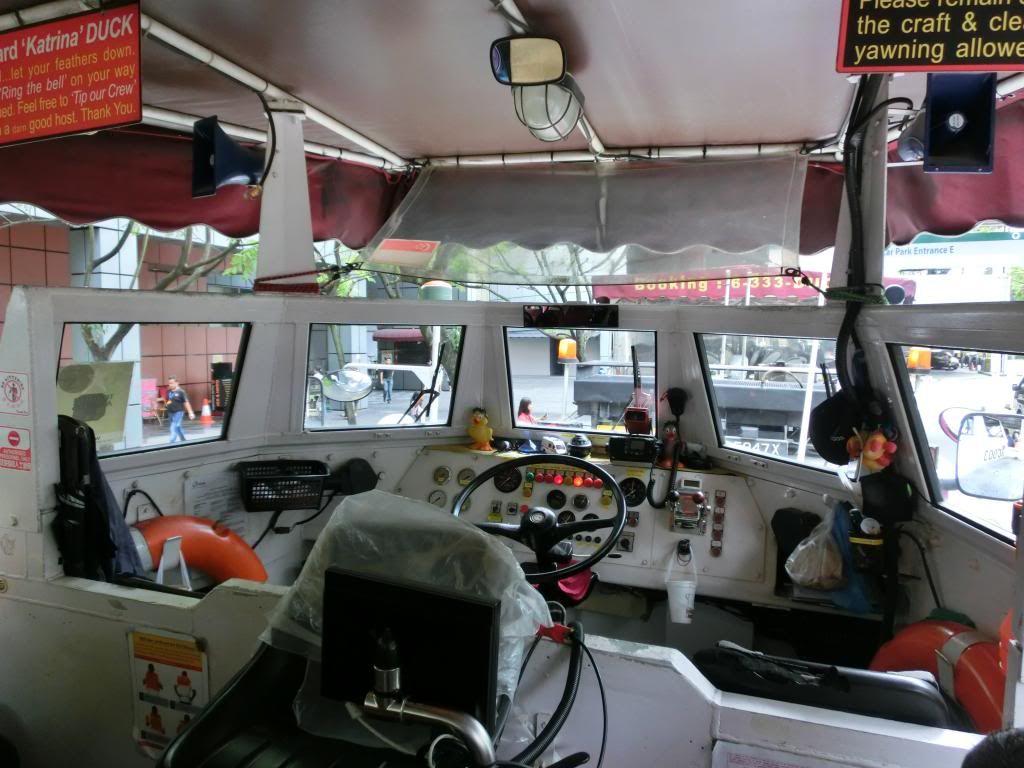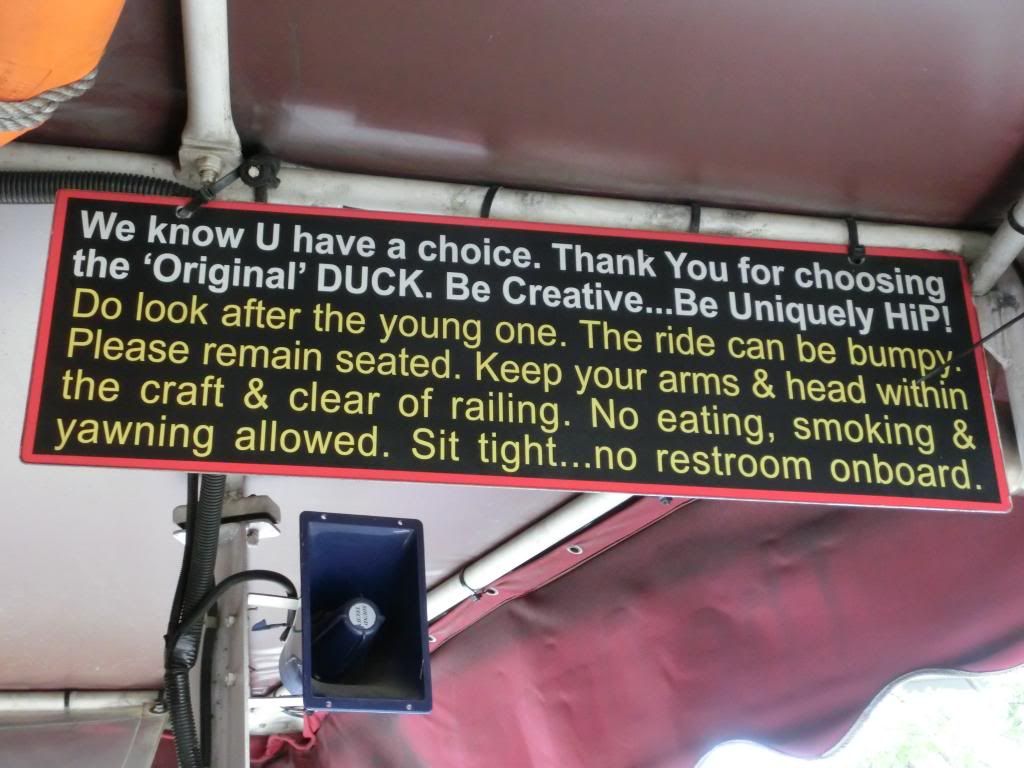 And here's our tour guide... He was quite nice and funny. He laughed along to Jason's craziness...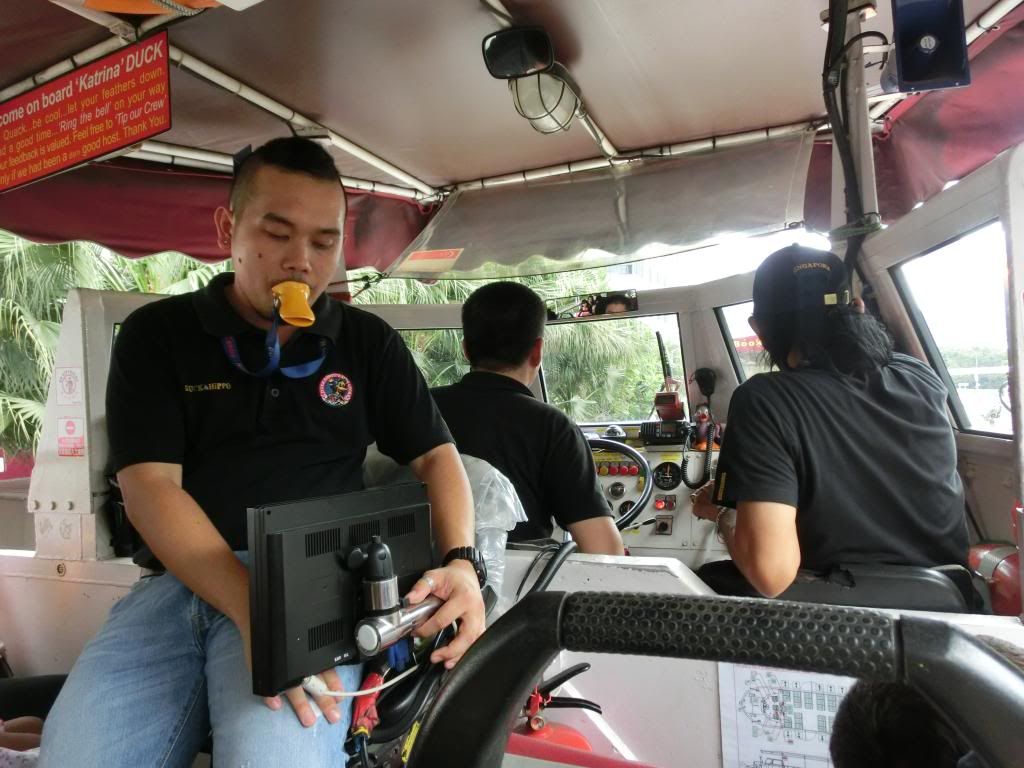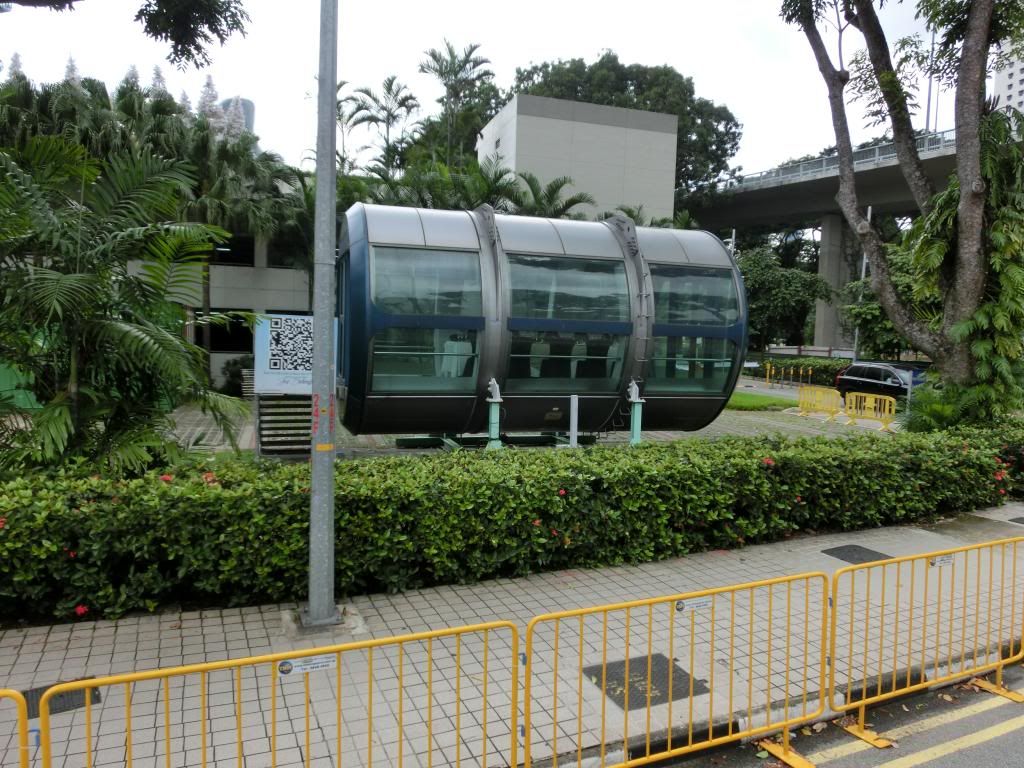 Drove by the Singapore Flyer and couldn't resist taking a picture...
Here's a picture of me and Seong in the Duck Tour bus.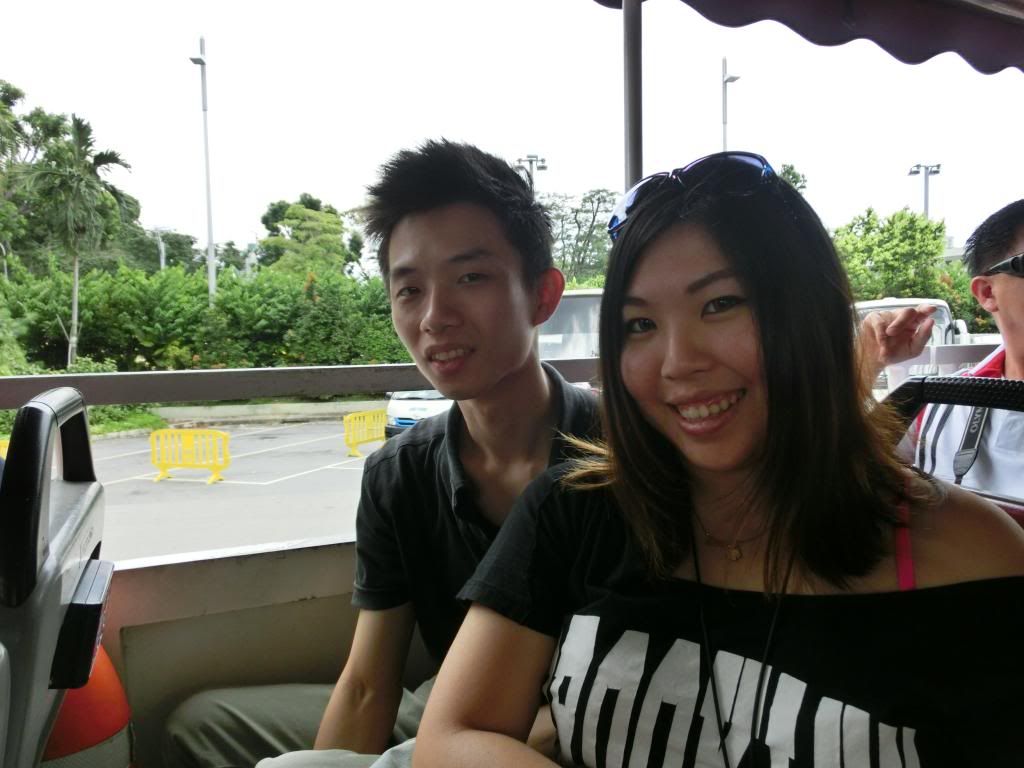 We reached a point where we splashed into the water in our ride. Seong got all wet. Luckily I had a batik cloth with me so he could wipe himself dry...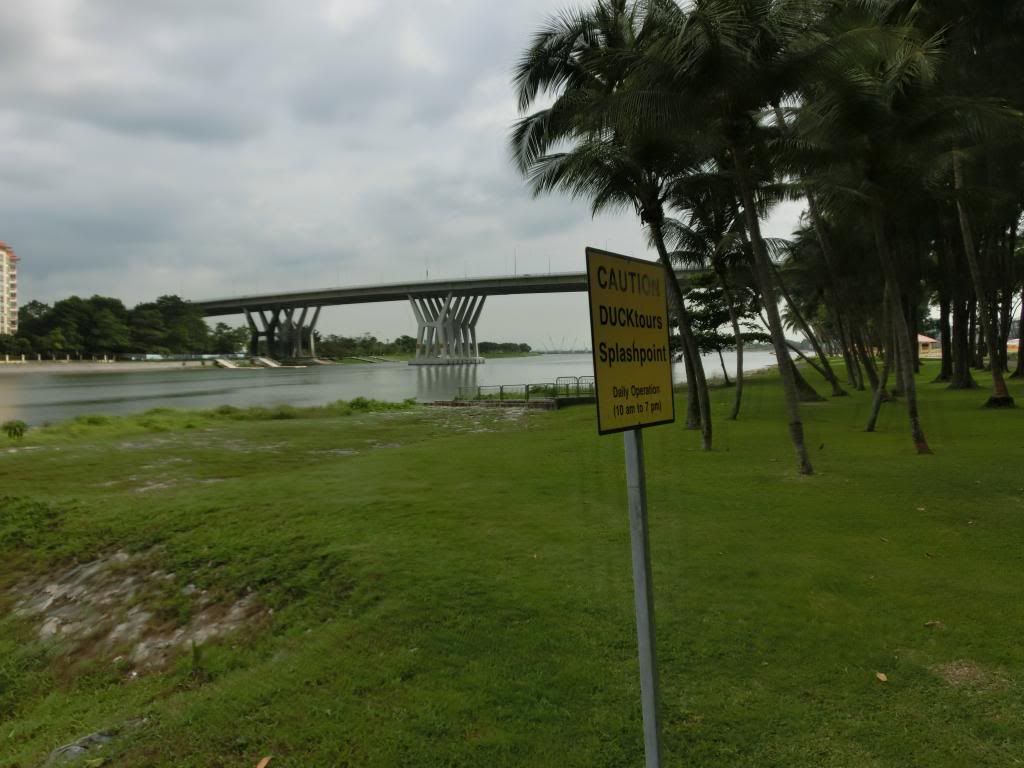 Here's some photos of the scenery from the tour...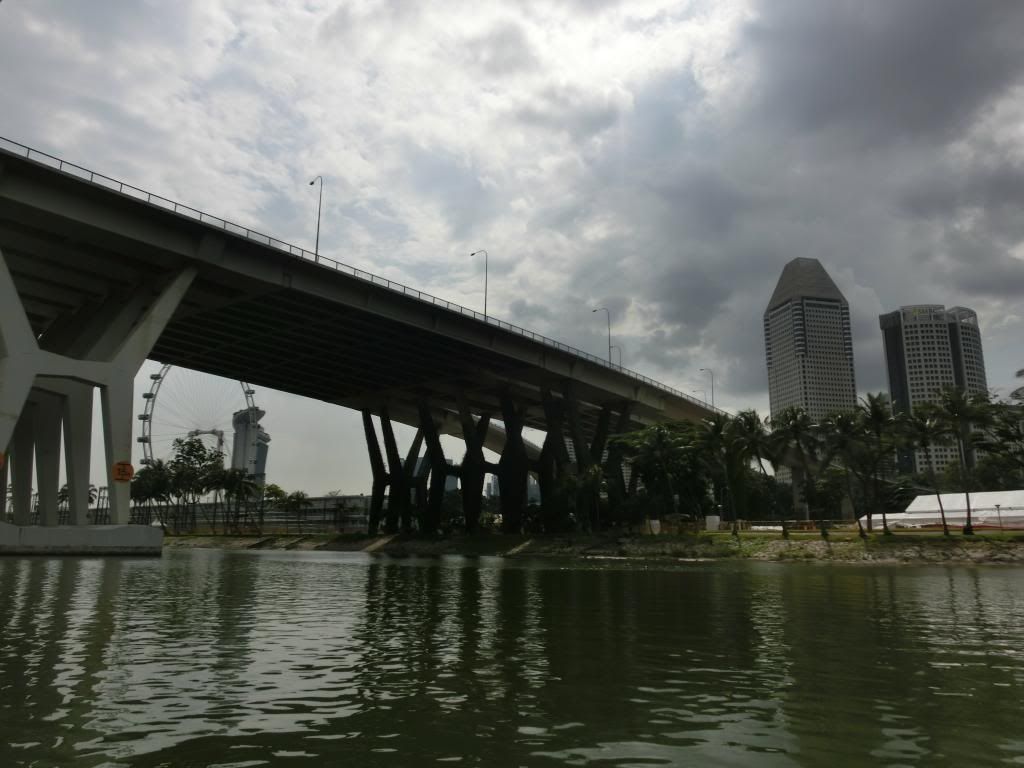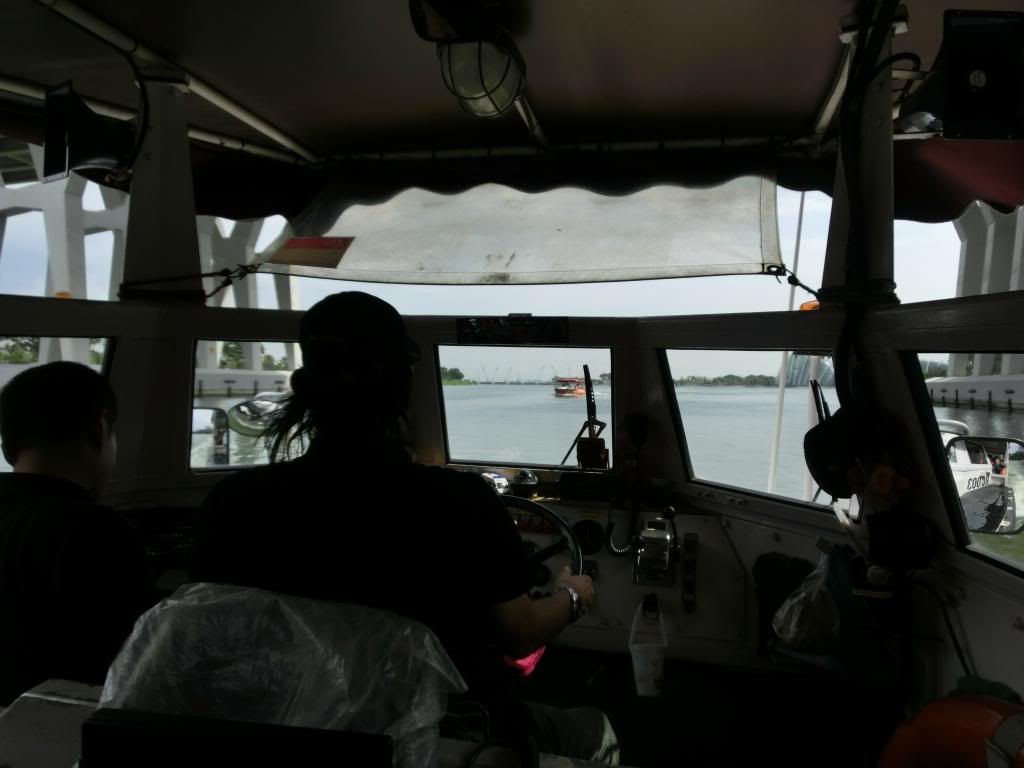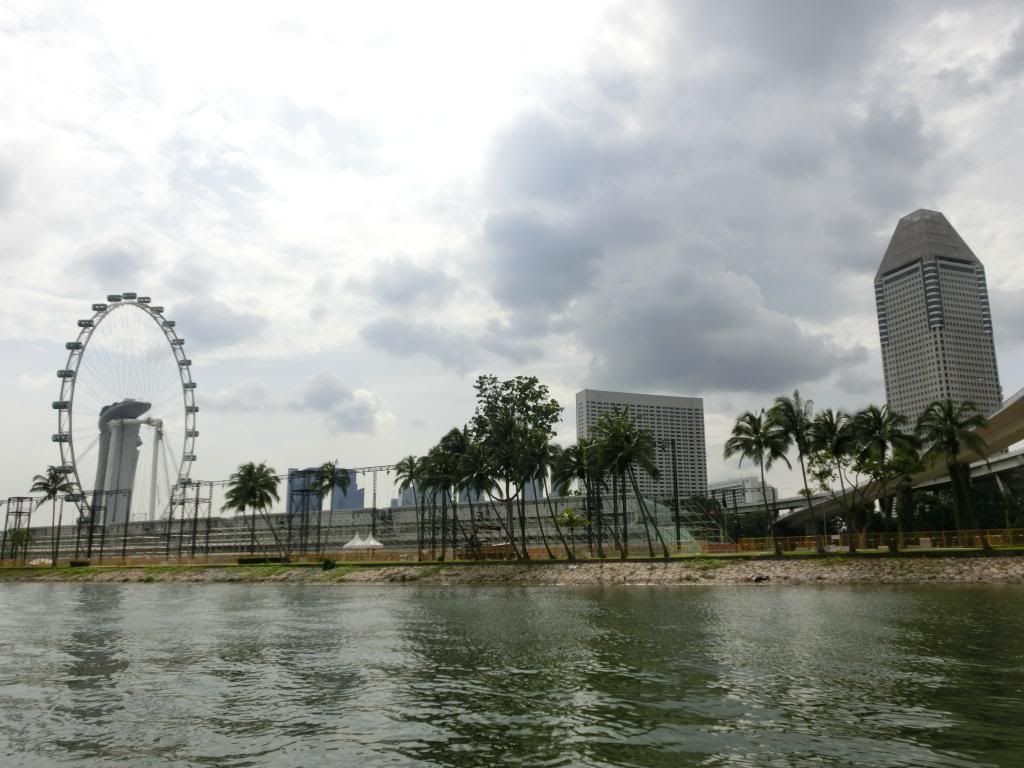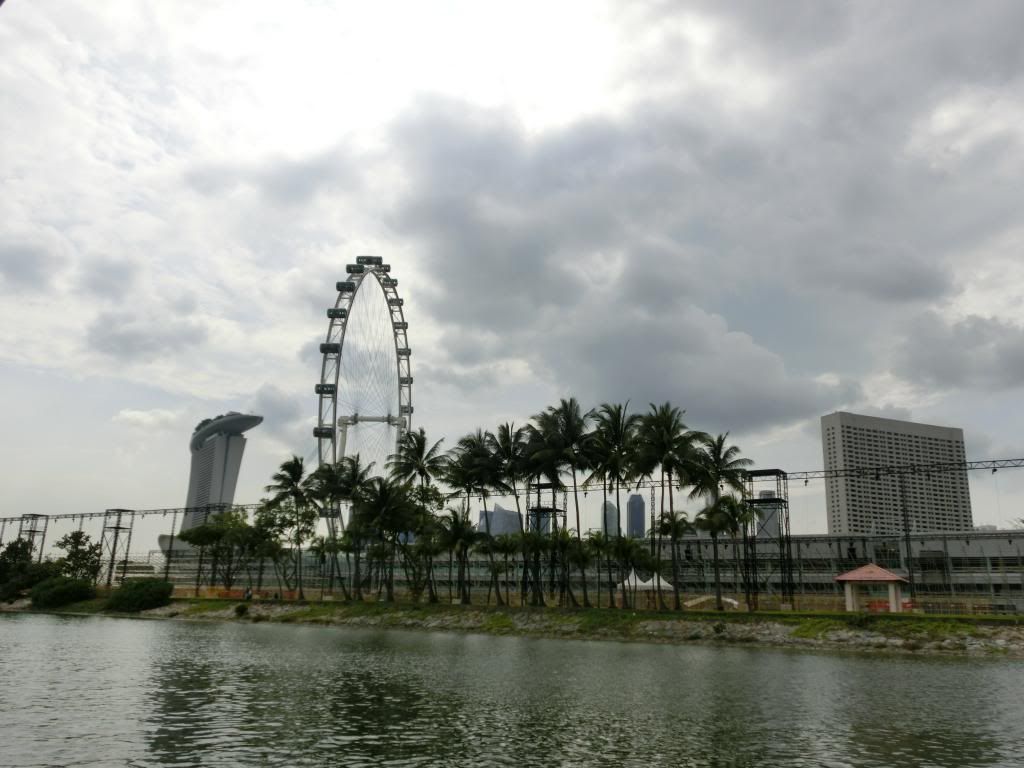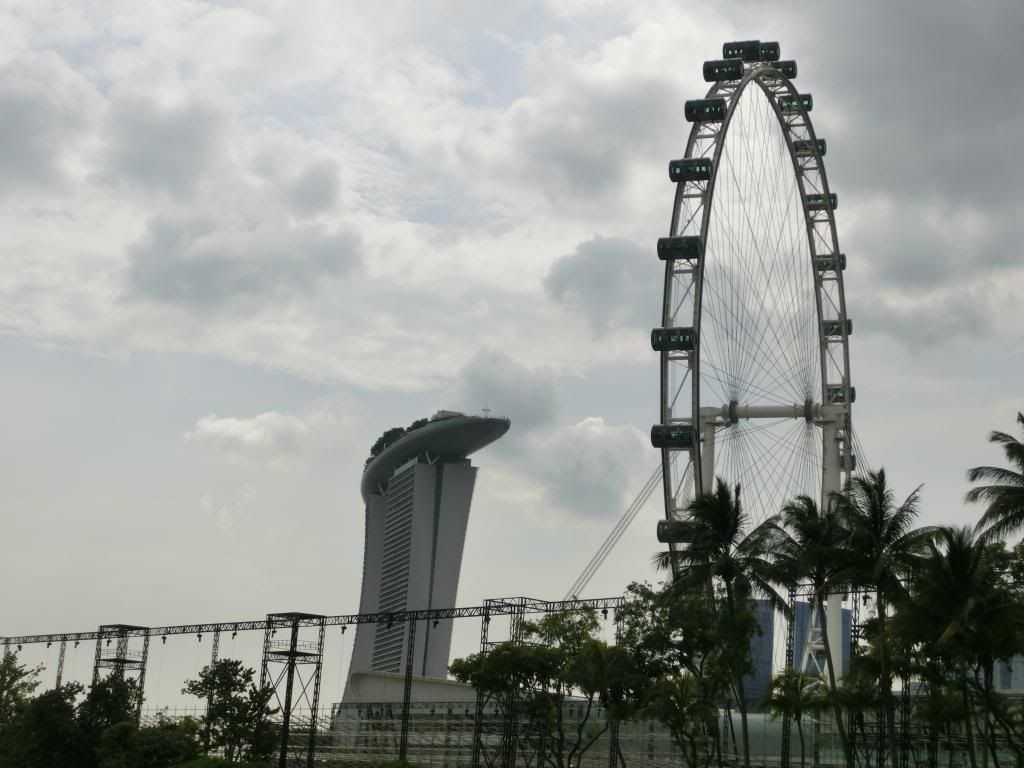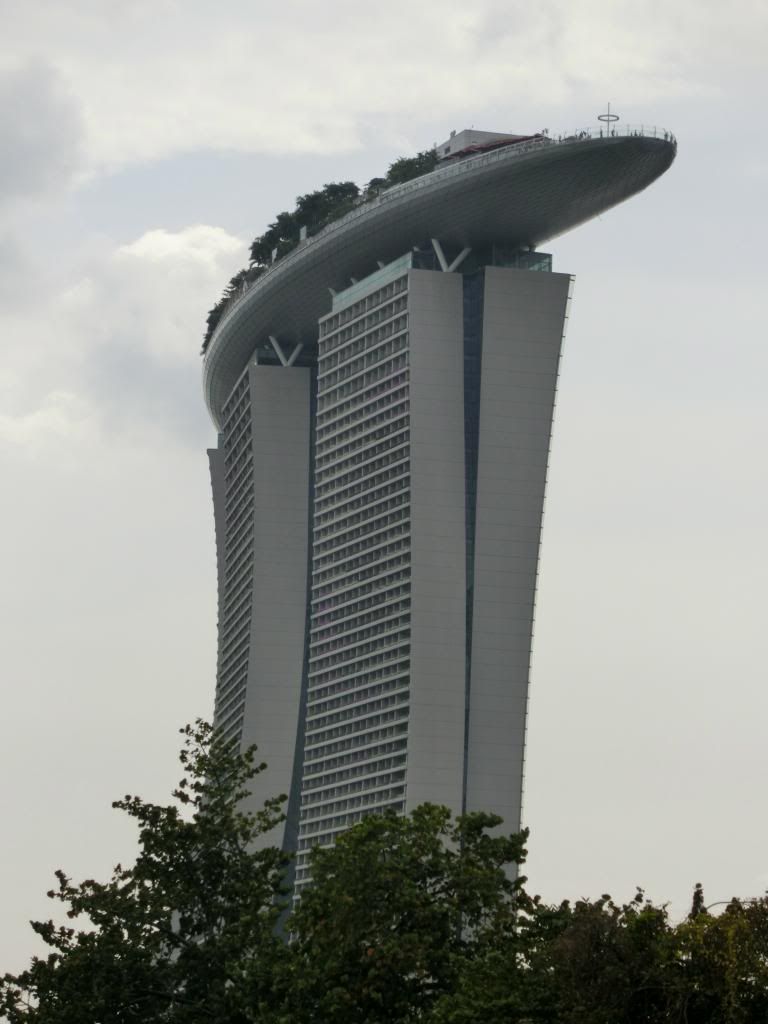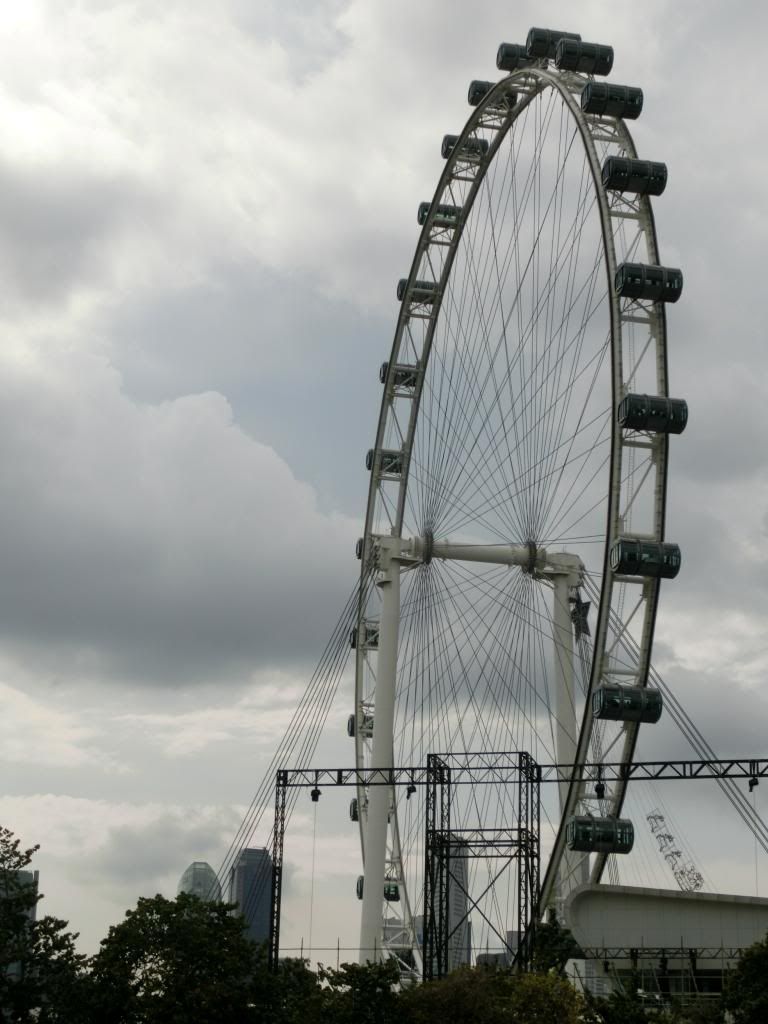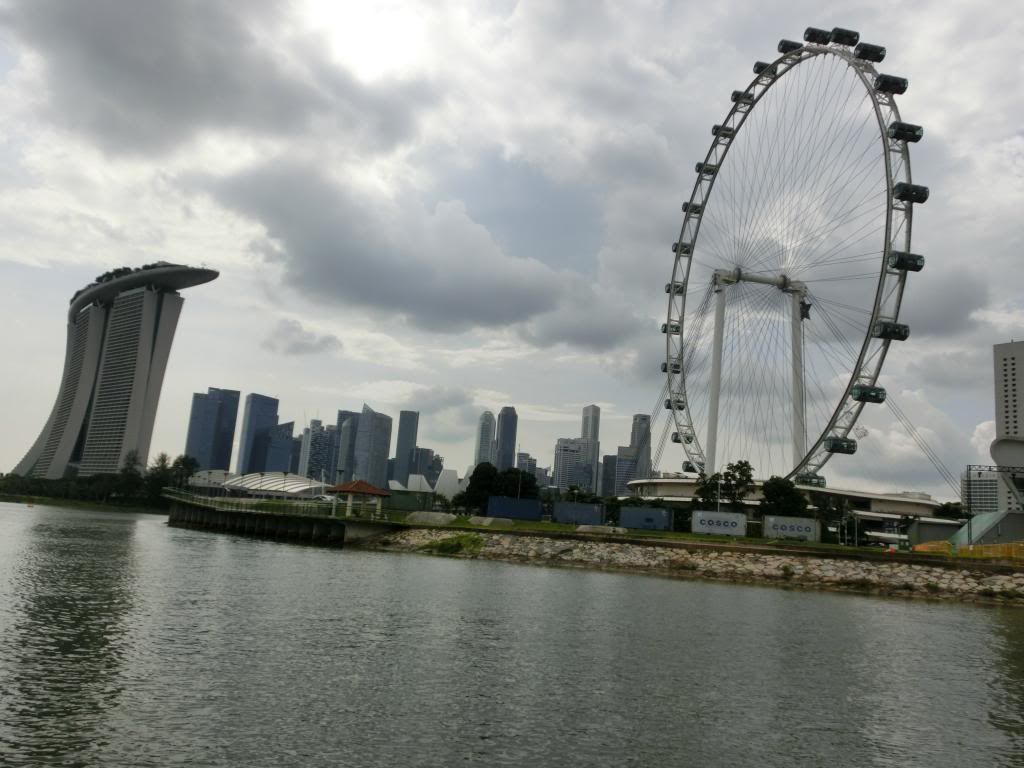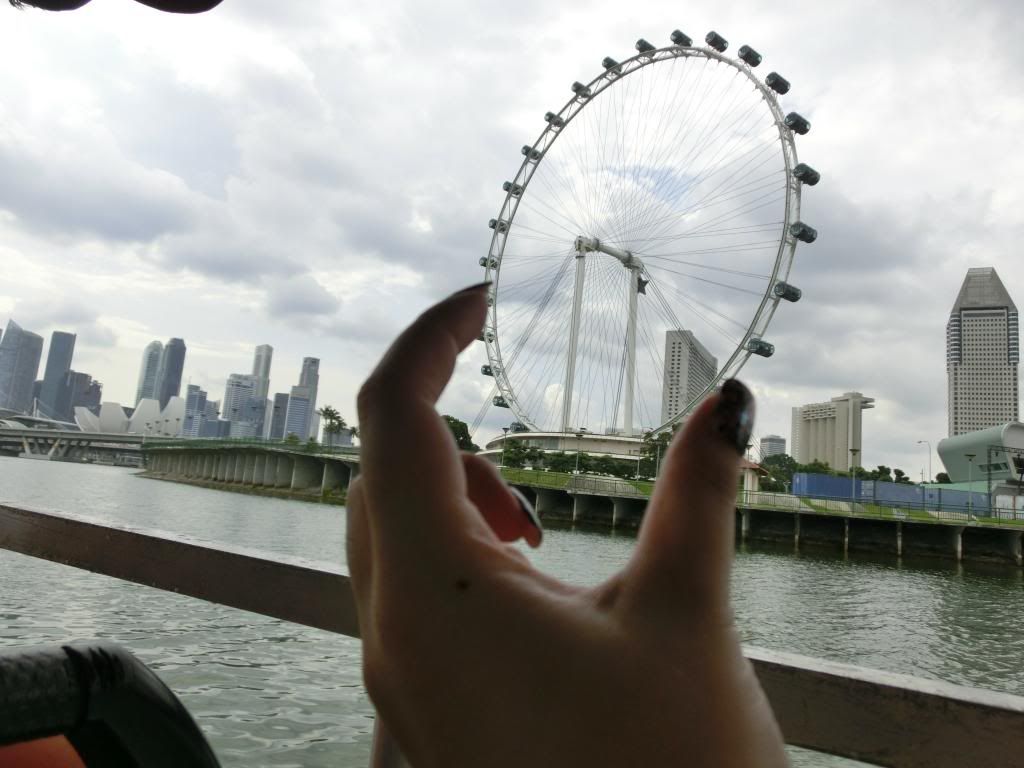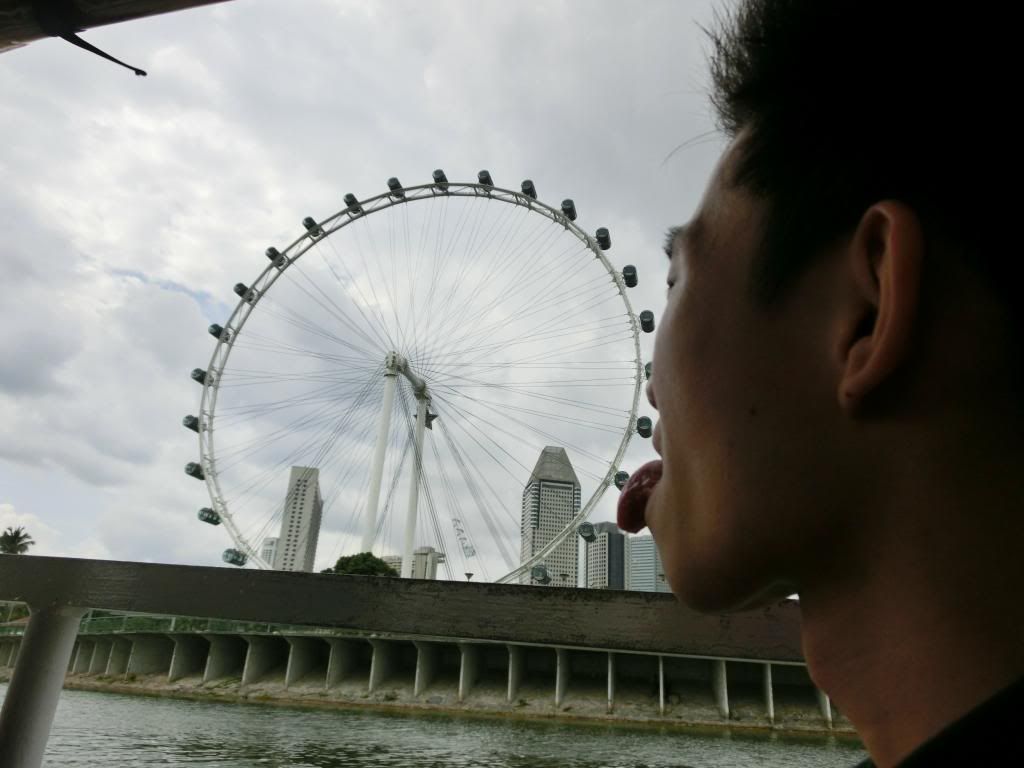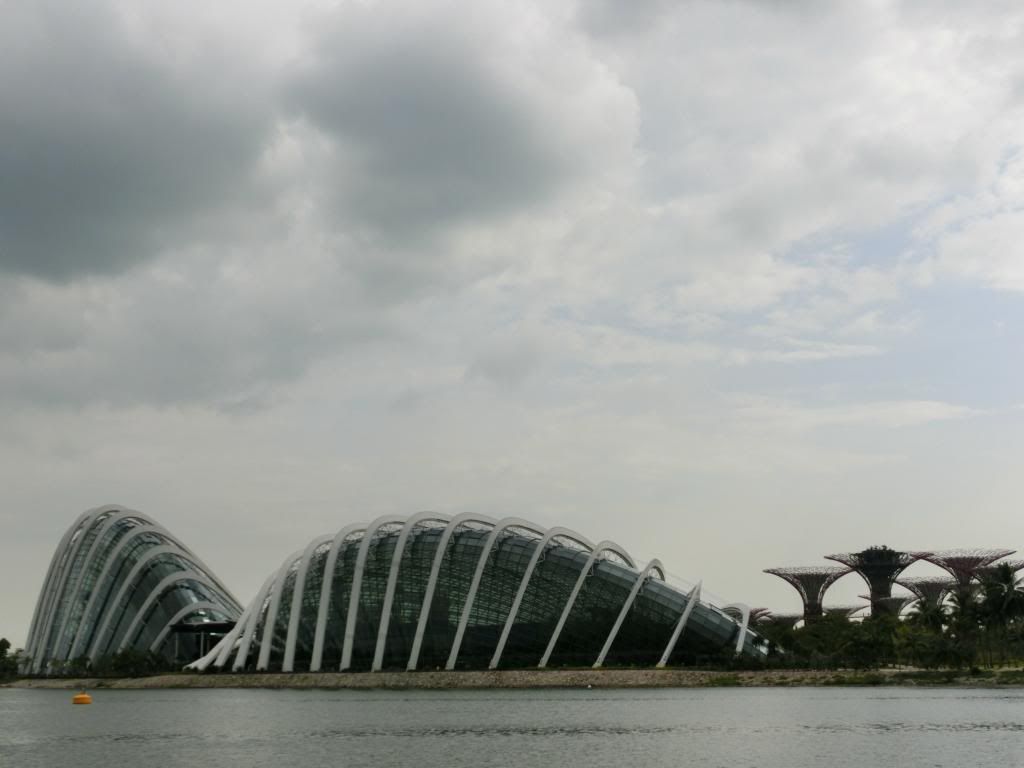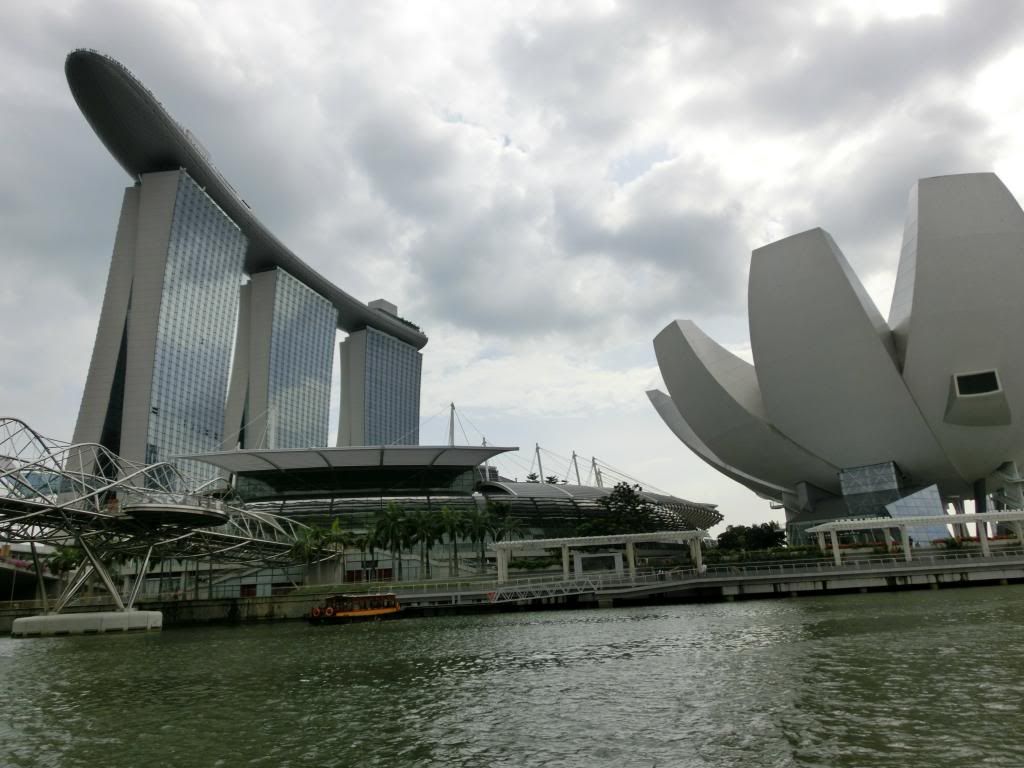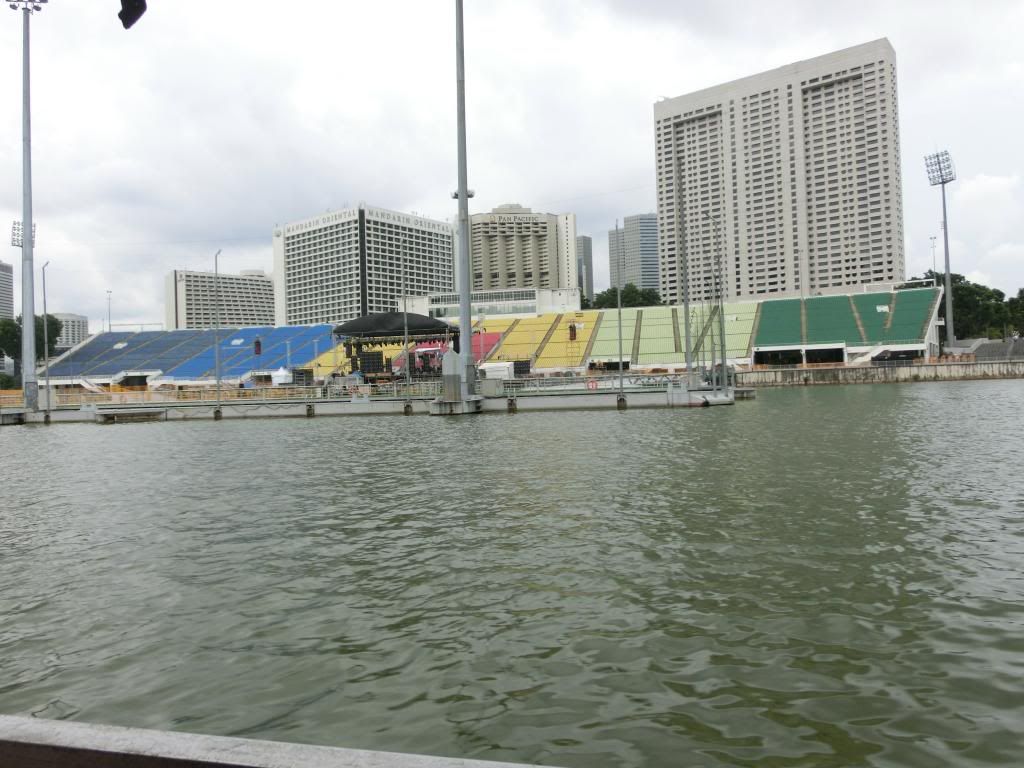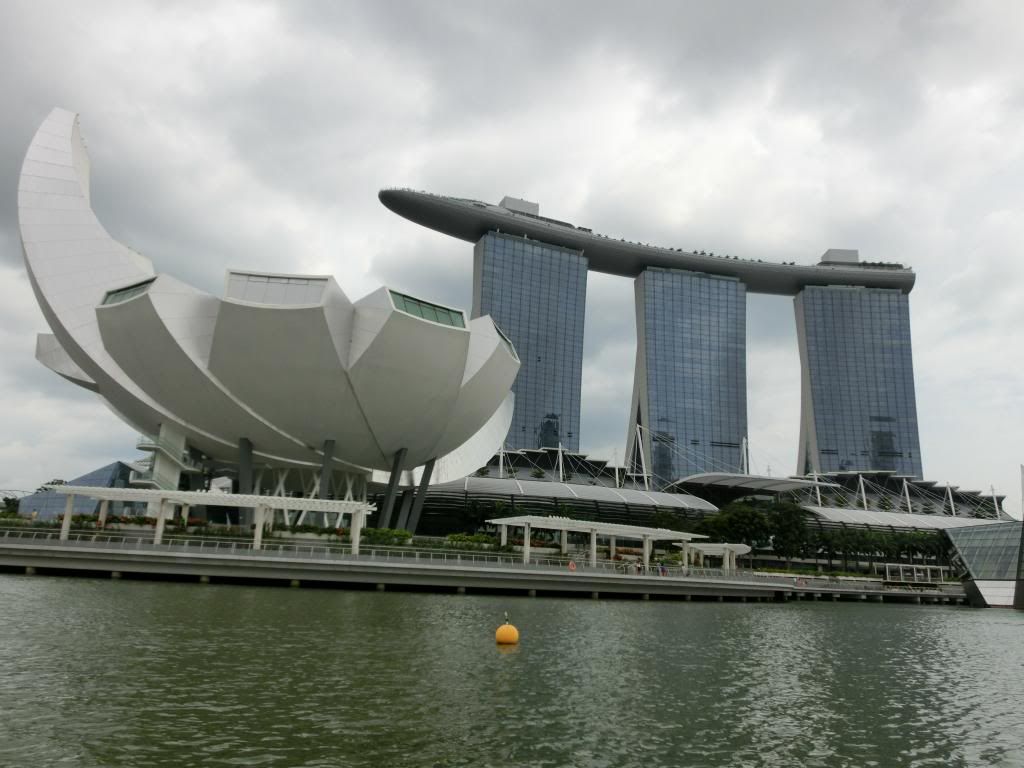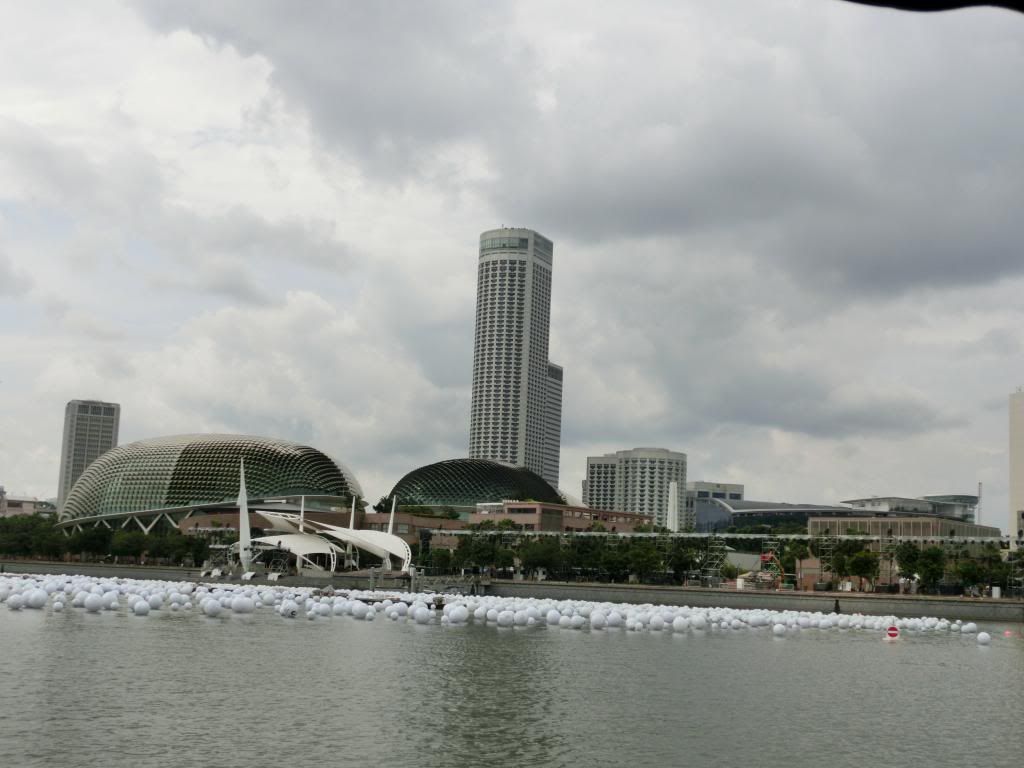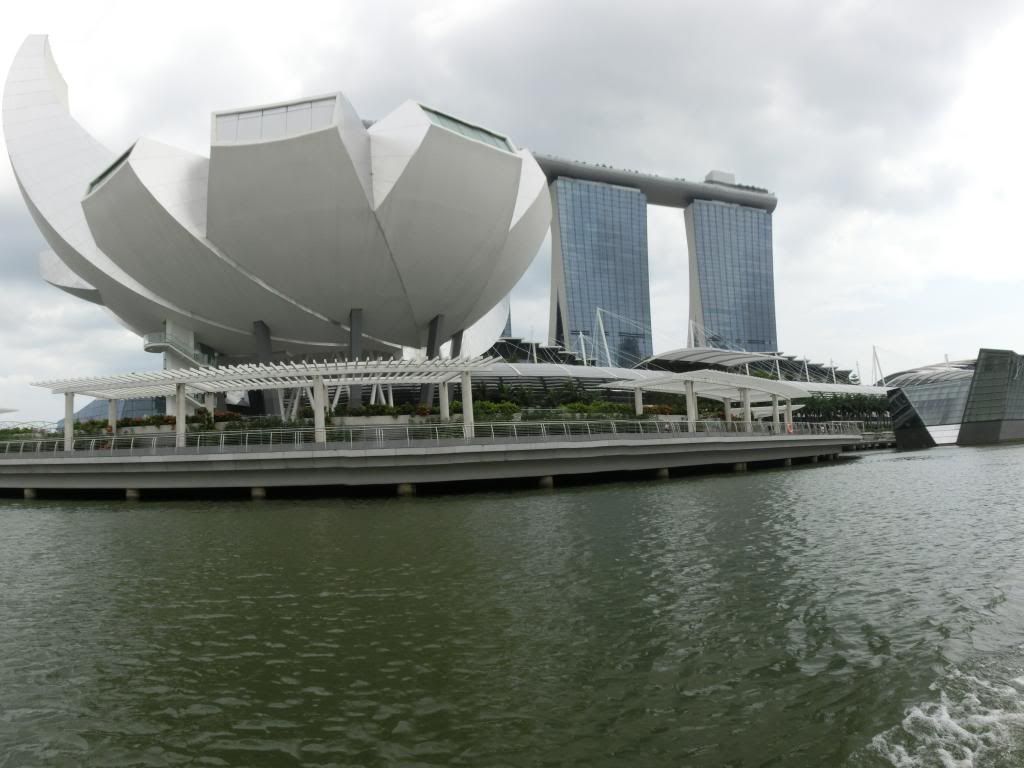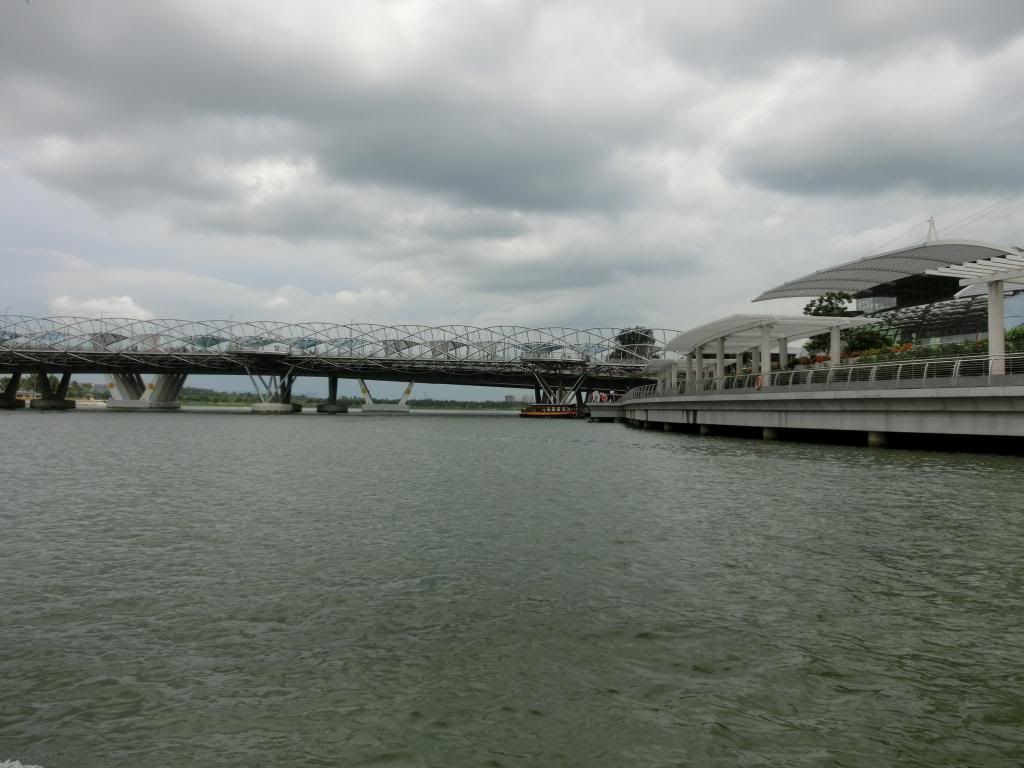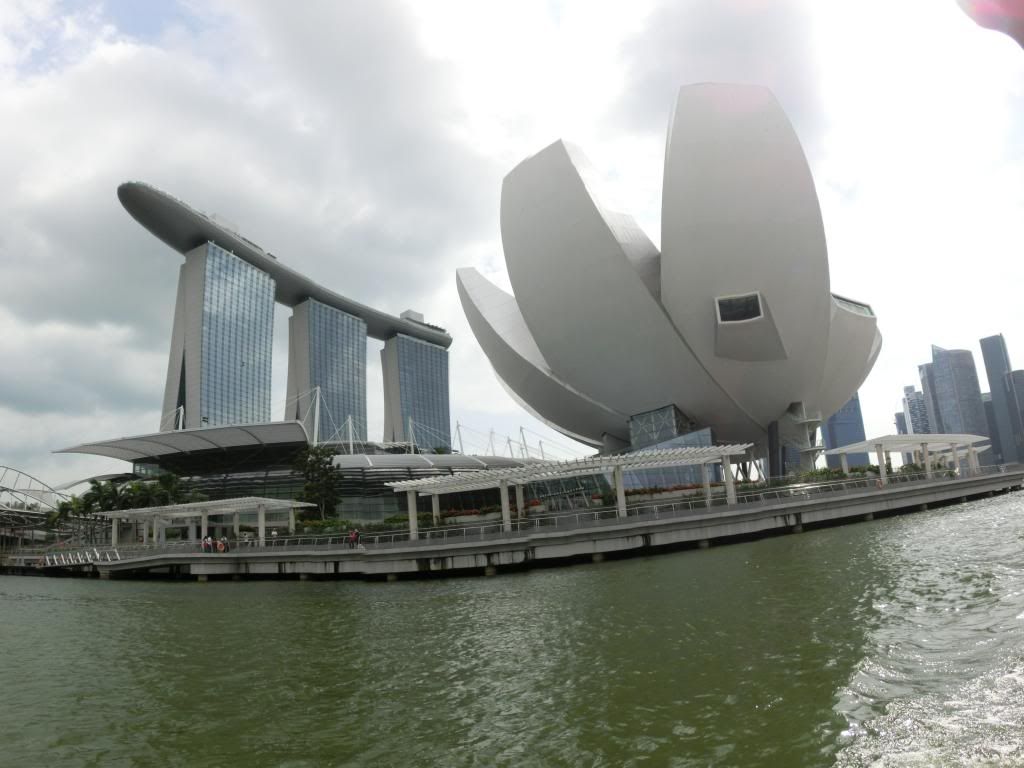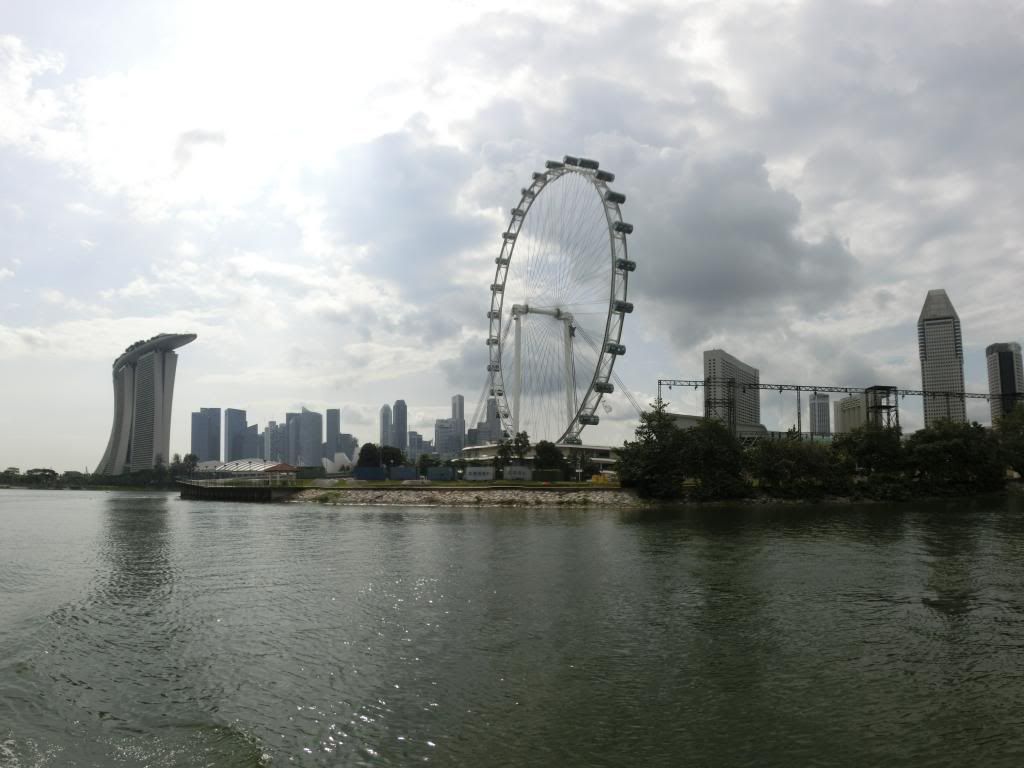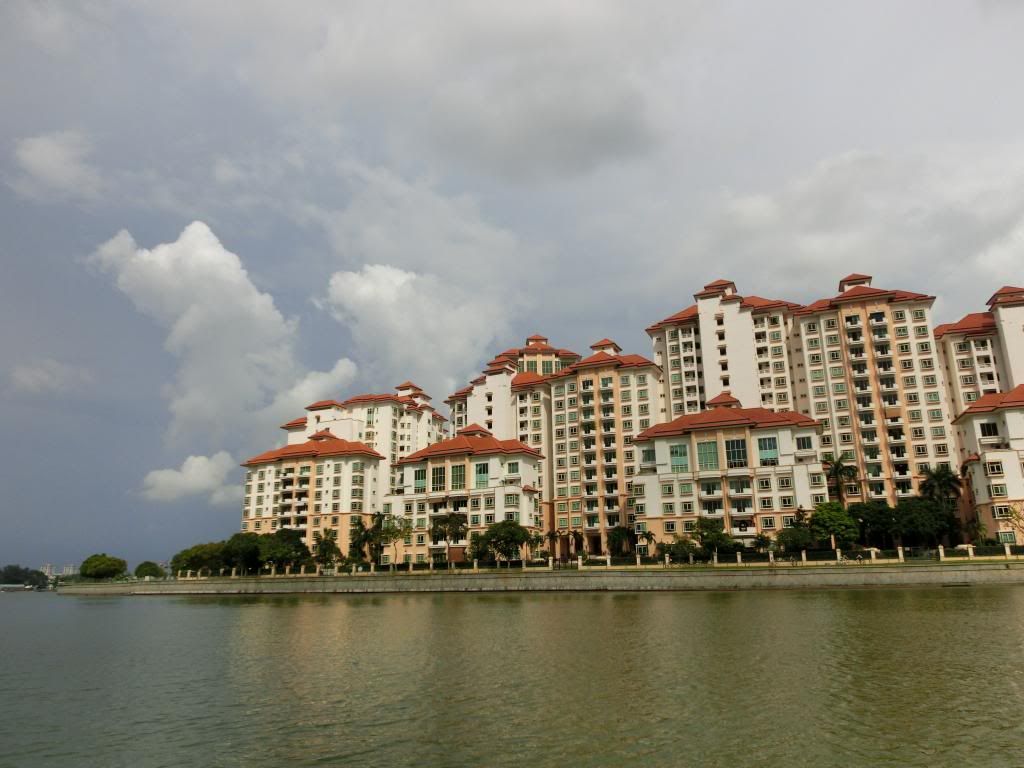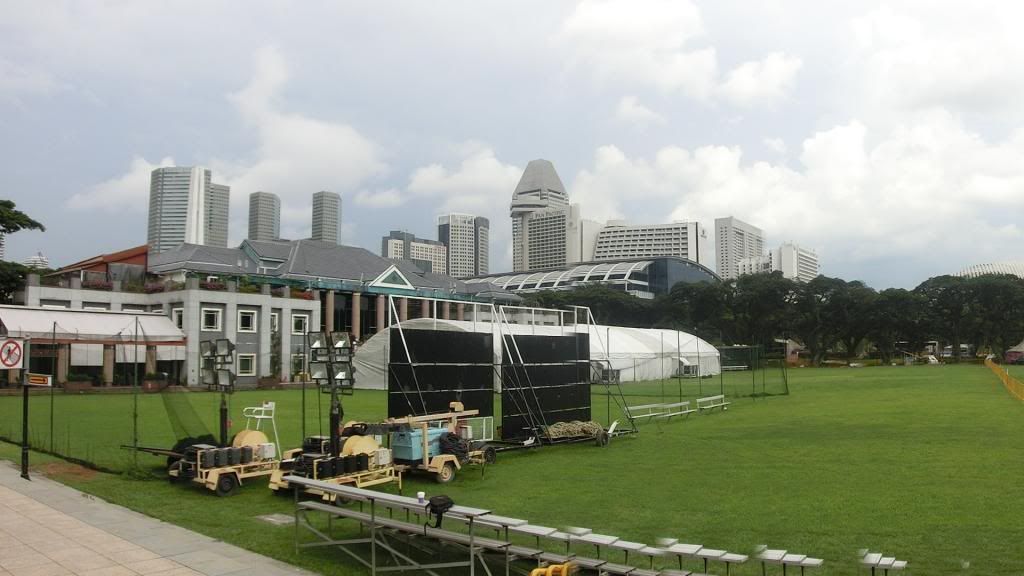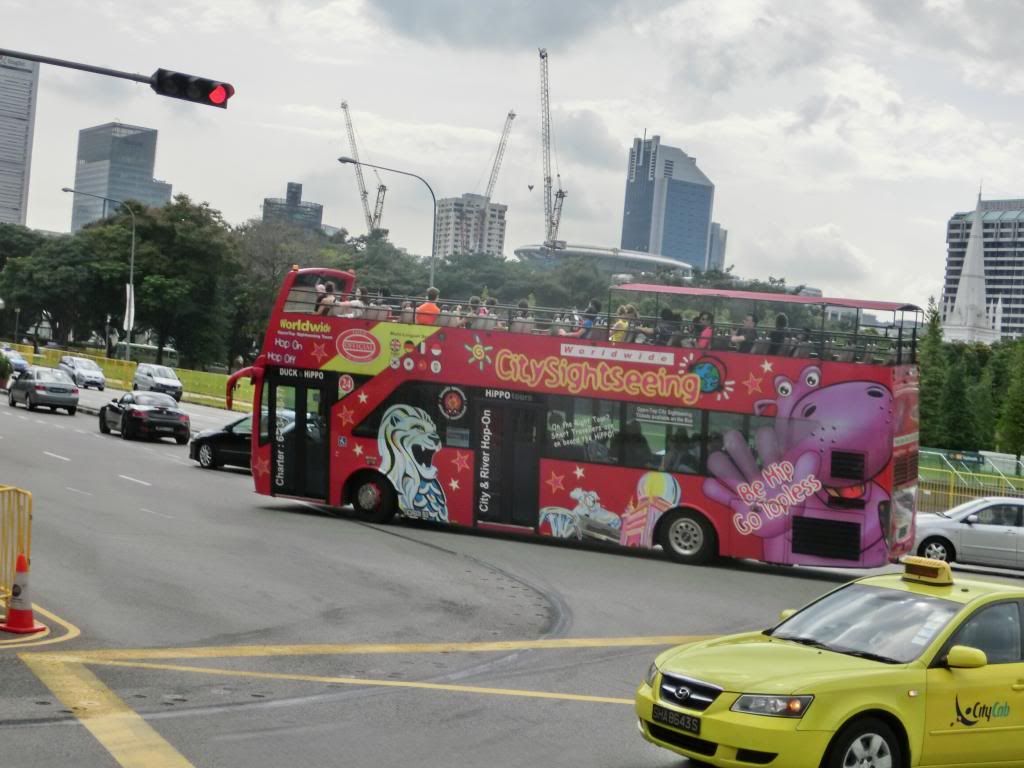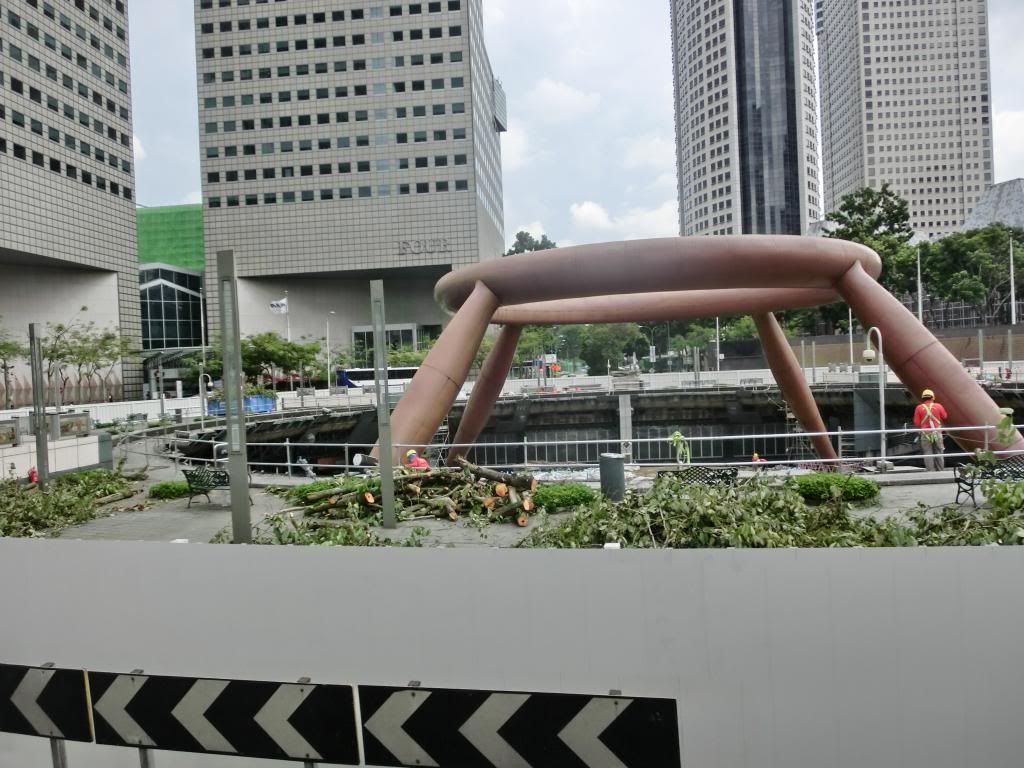 As we arrived back to the mall, we took a walk around the mall and Jason had to pose with the Christmas statues...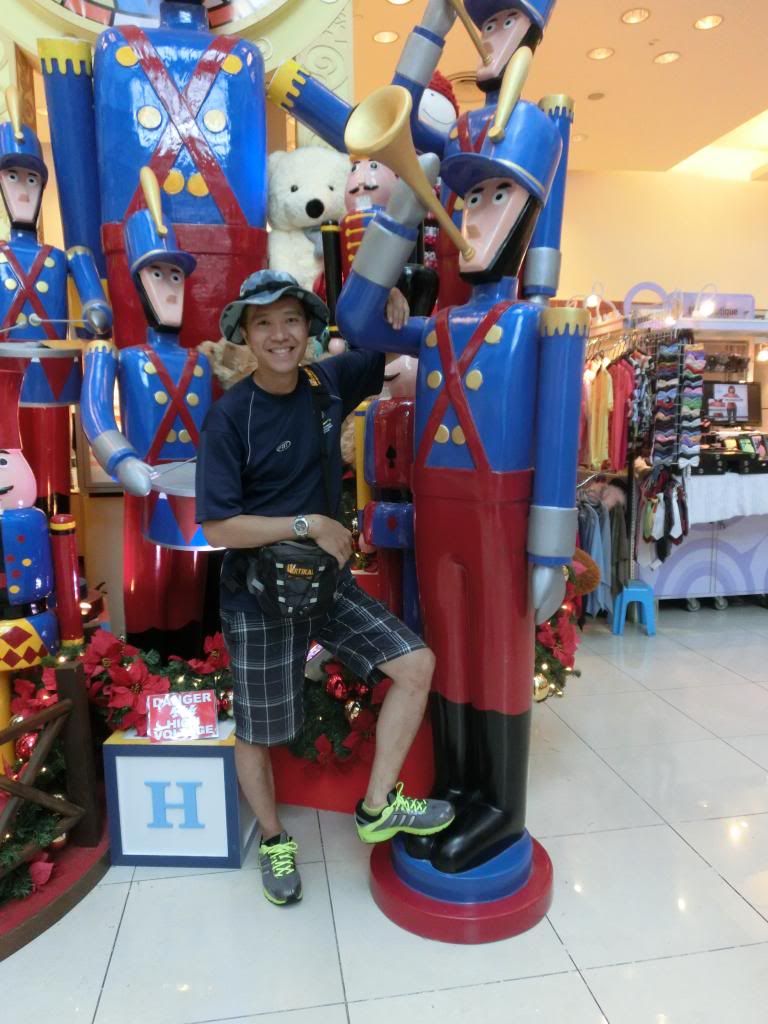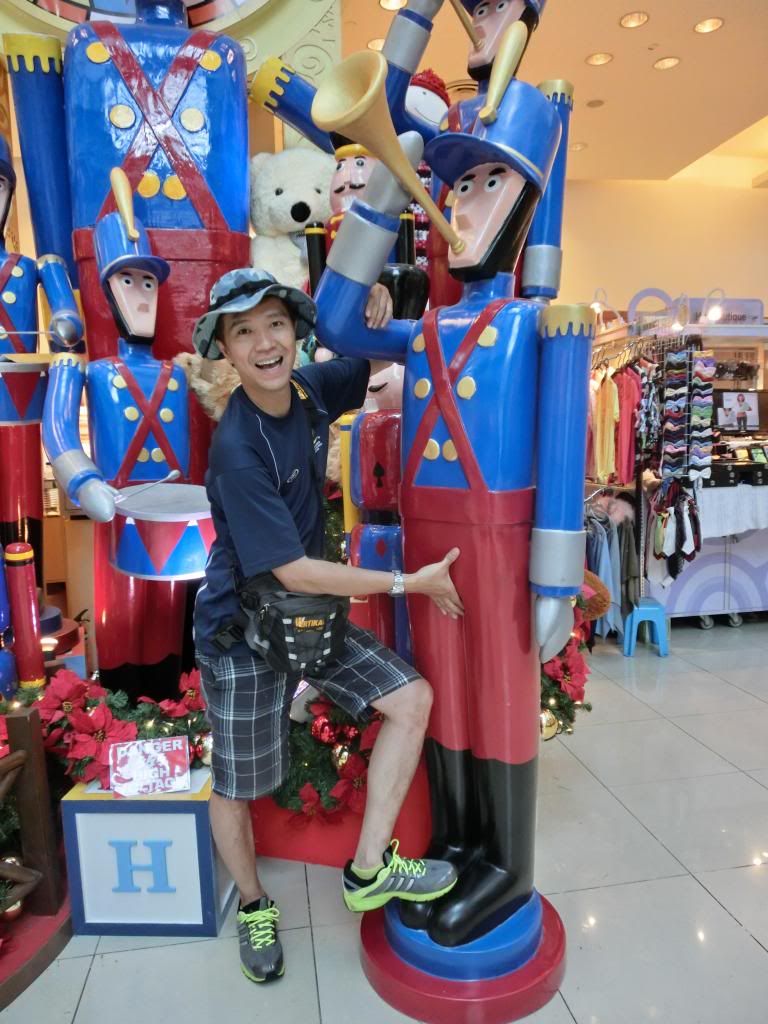 We had ashort tea time, laughing and talking all the way. Jason is really a joker. Seong as a shy friend of mine fitted in right away with Jason being such a talker. Here's some pictures of us!!!
Here's Jason.
And here's Seong!!!
I saw this Singapore Trolley outside as we headed out to take the free shuttle to the Singapore Flyer.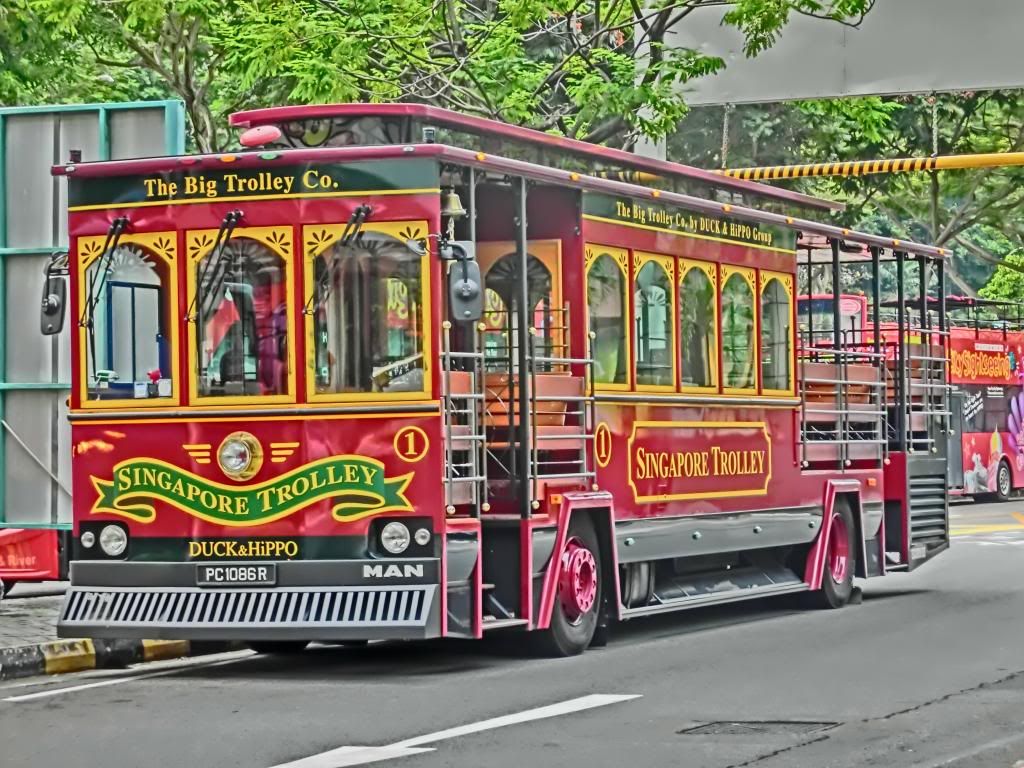 This is the boat we sat in earlier on to splash into the water for our tour.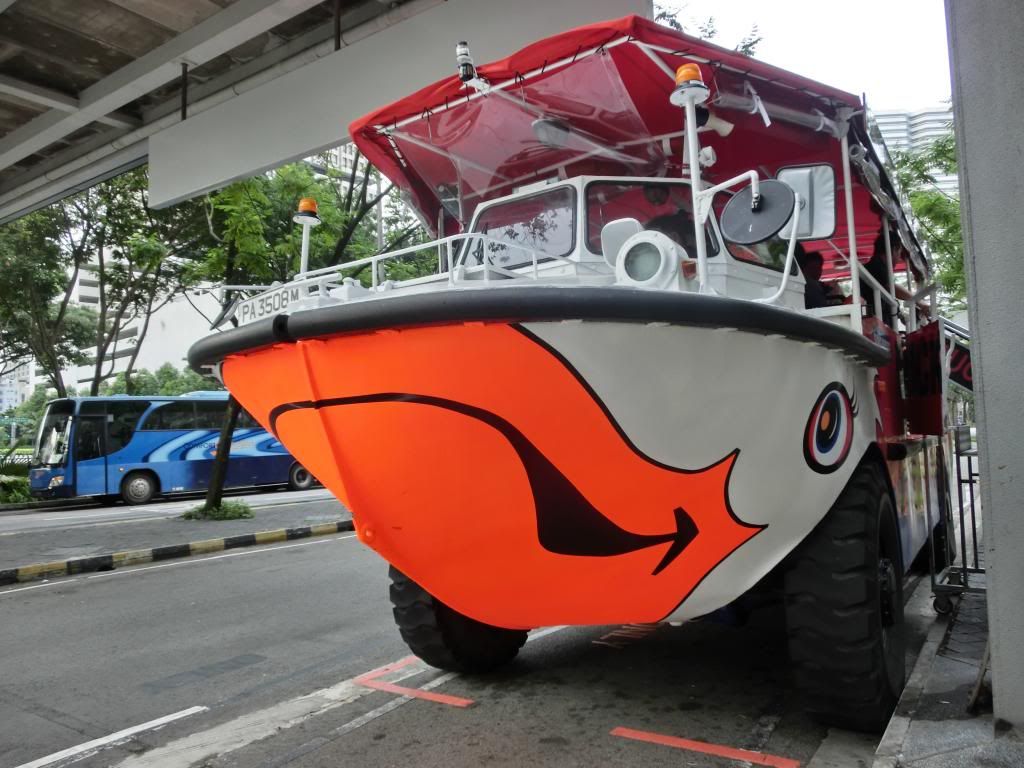 Jason headed somewhere else to watch the sunset. Seong and I went ahead to the Flyer to queue up, with our hopes up in seeing the sunset so we could see the day and night view! Such bonus huh?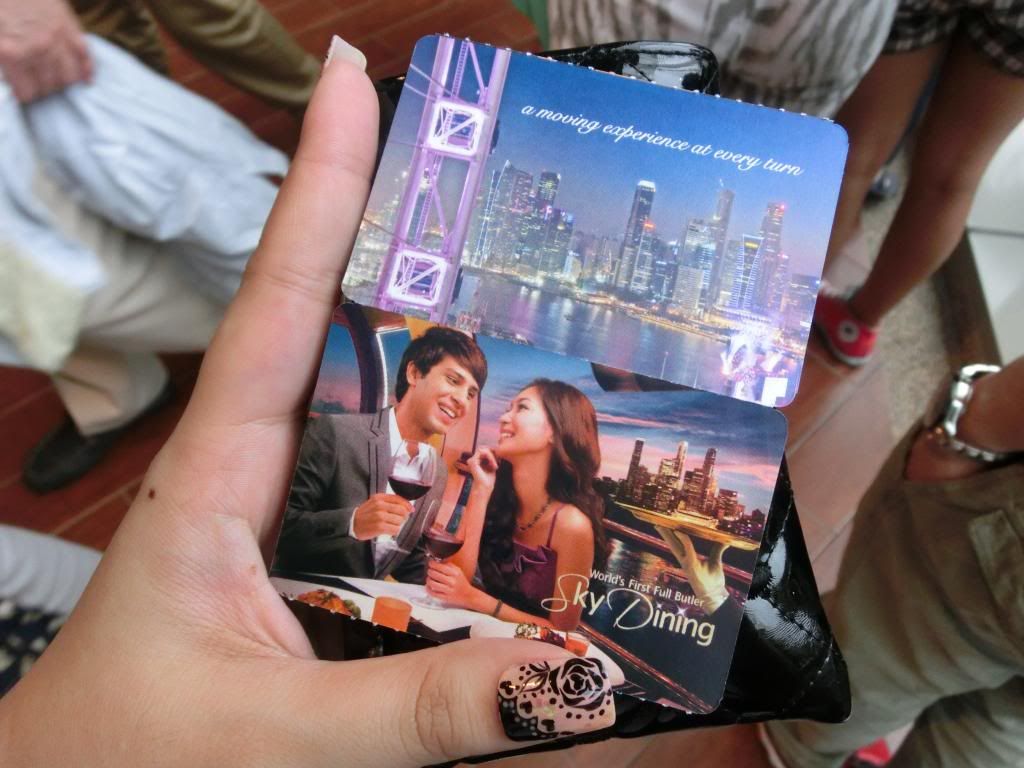 As we queued up, we went past the detectors and a few exhibitions. The last time I was there, there wasn't any of these entertaining exhibitions and tight security.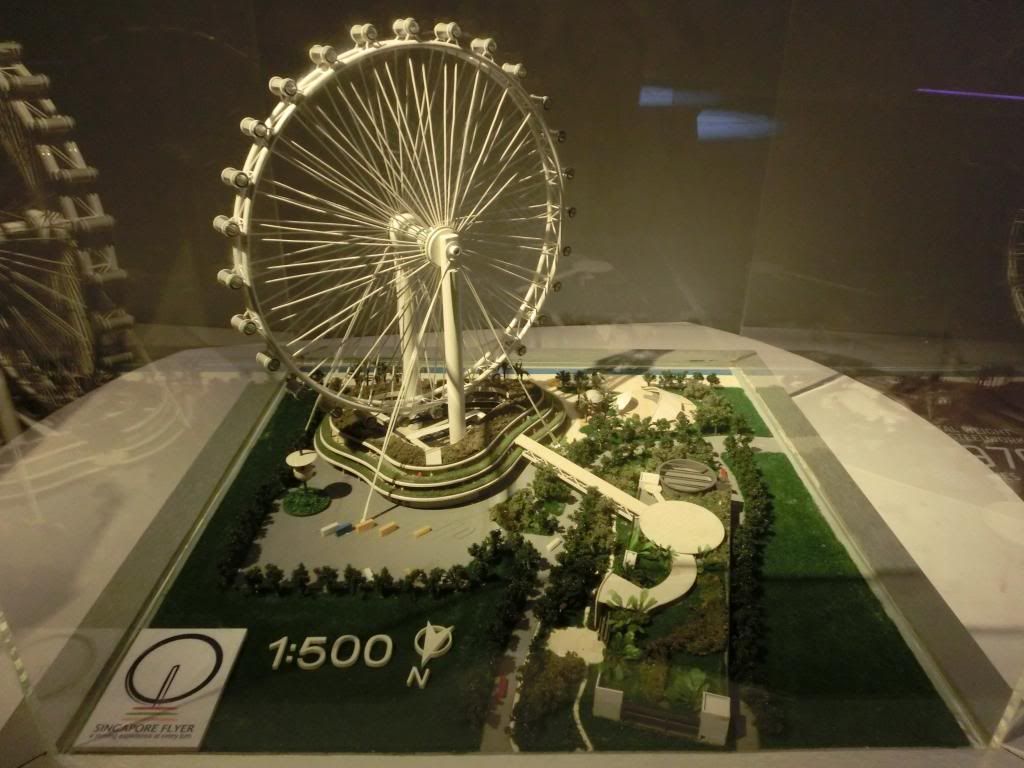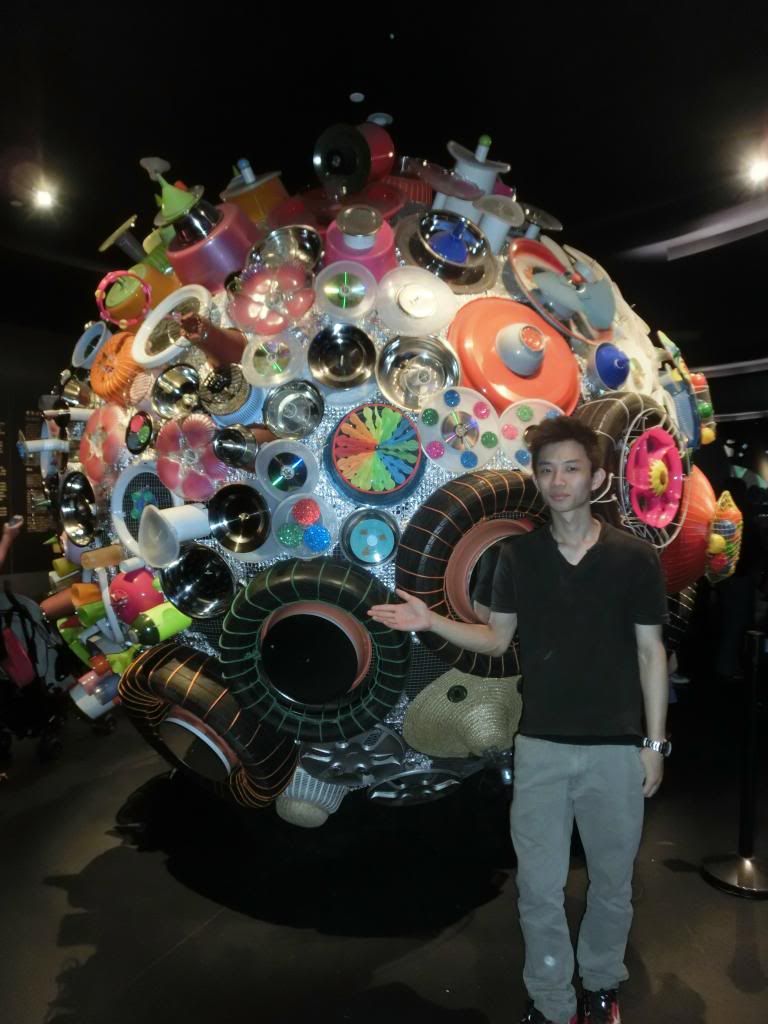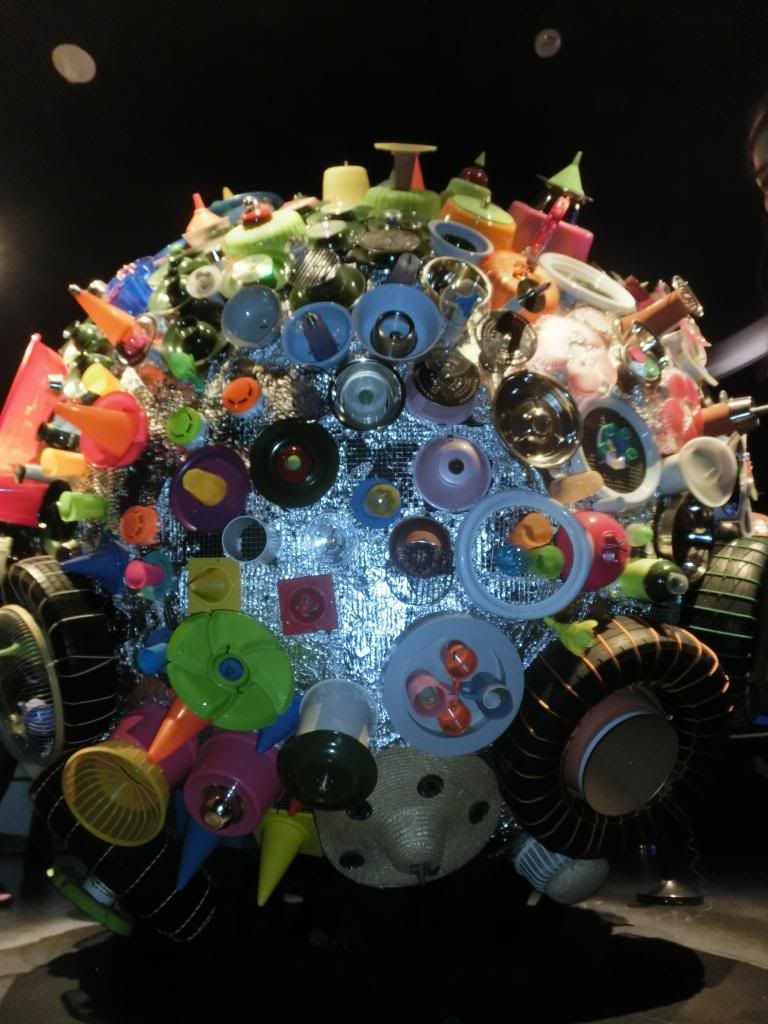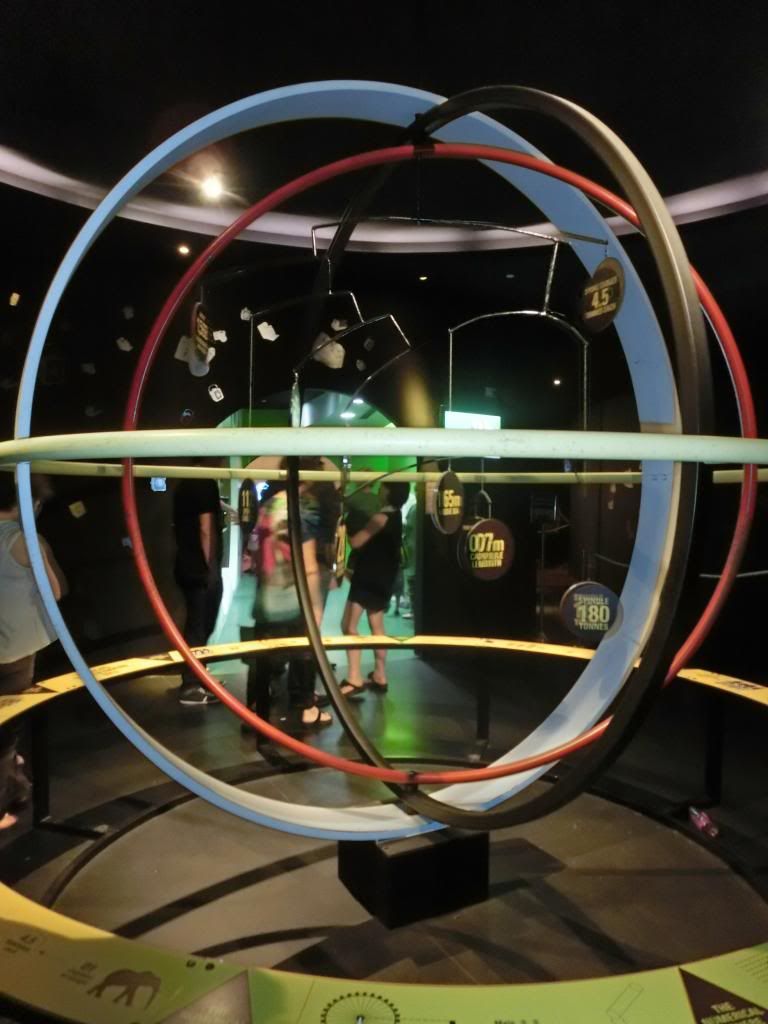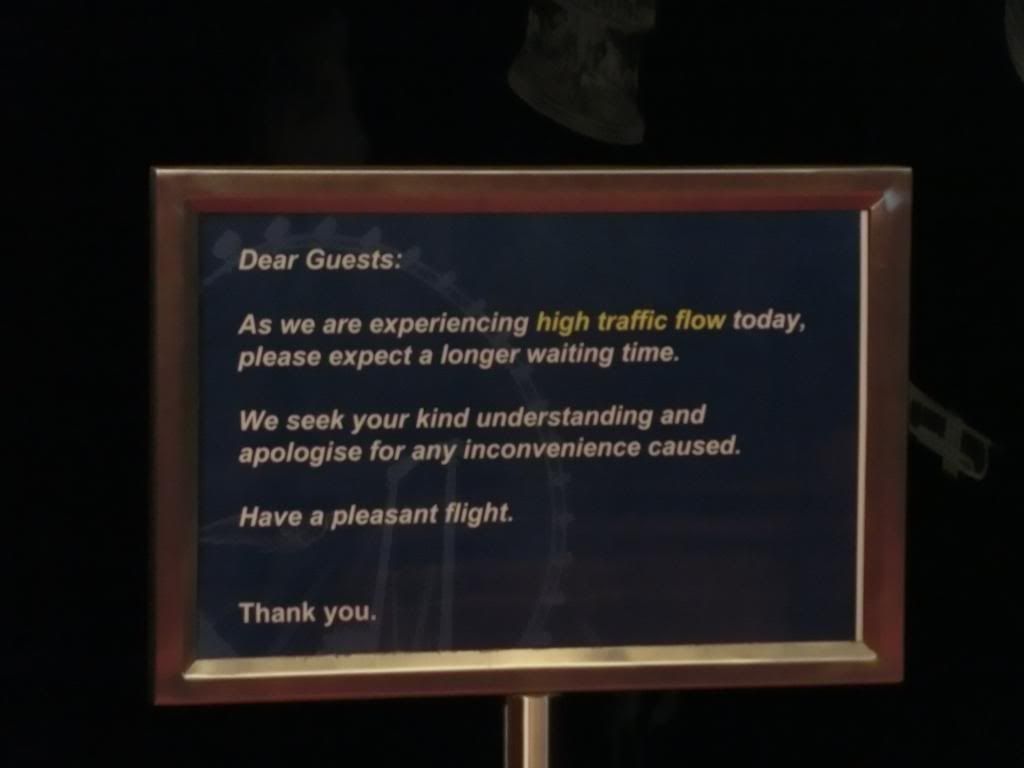 However, miscalculation led us to disappointment. We queued up for about 1 1/2 hours and ended up in the Flyer only after it turned dark at 7.30pm. Oh well, I did experience the day view before and it wasn't that special. The night view is SO GOOD!!! Enjoy my pictures below!!!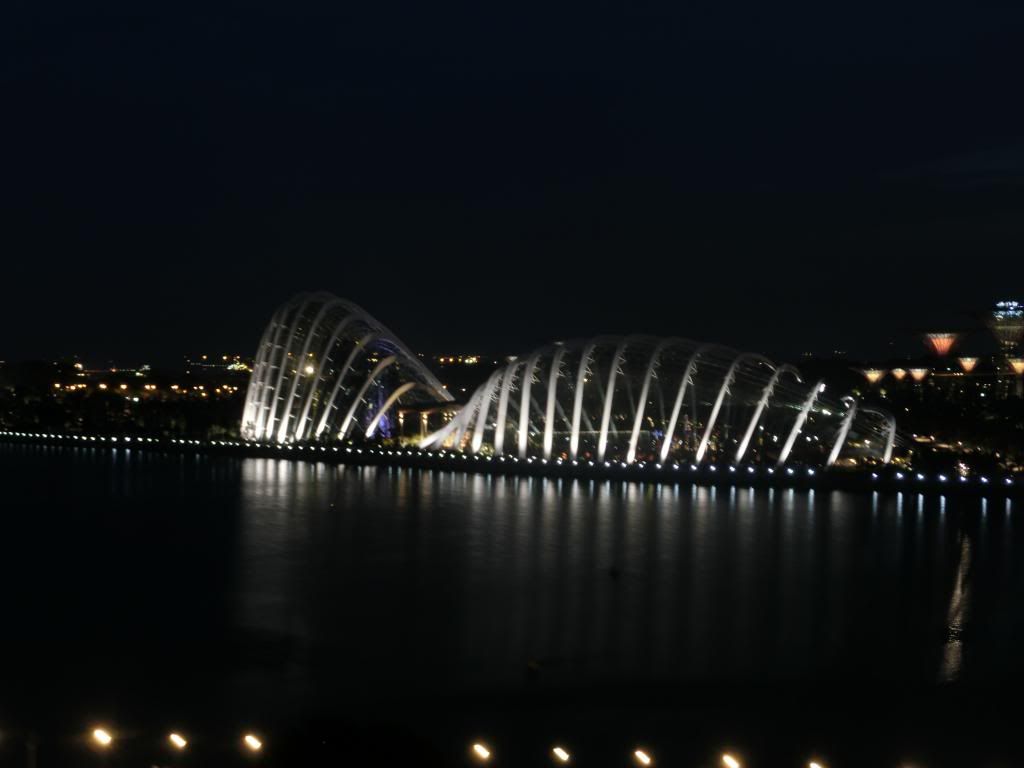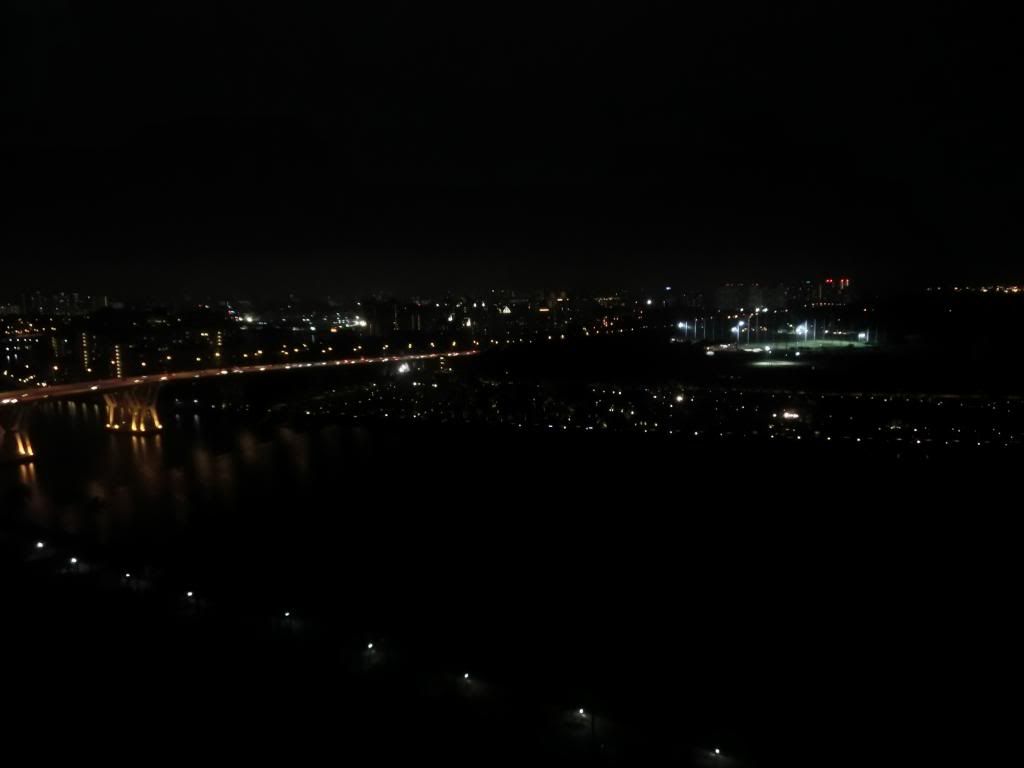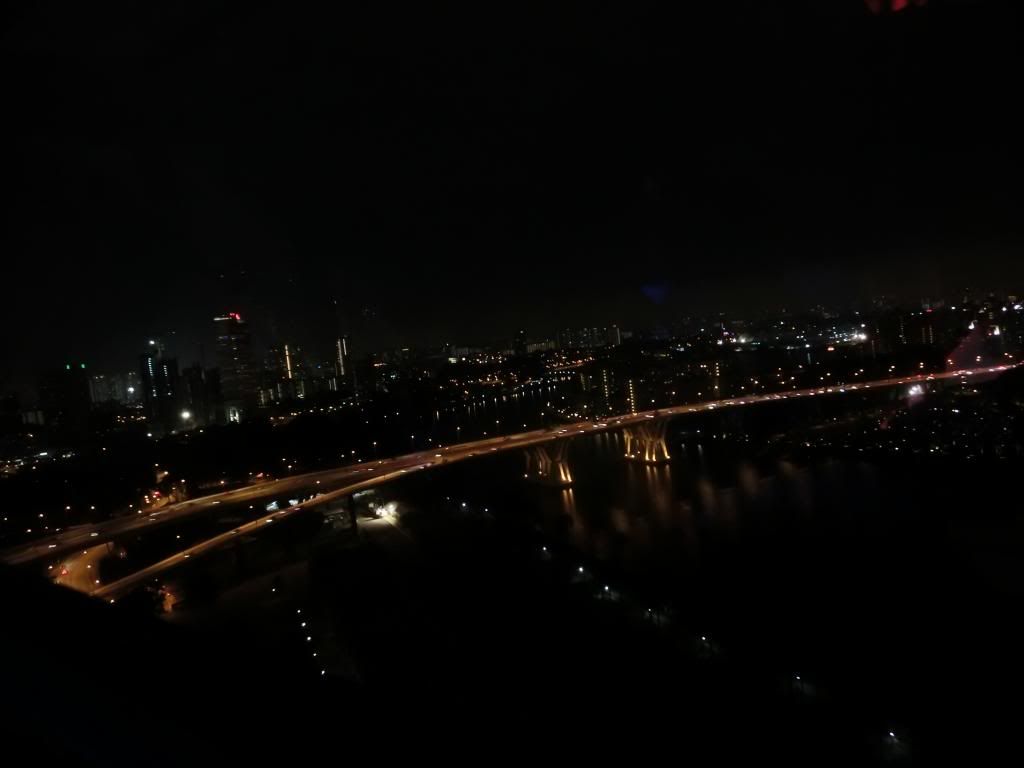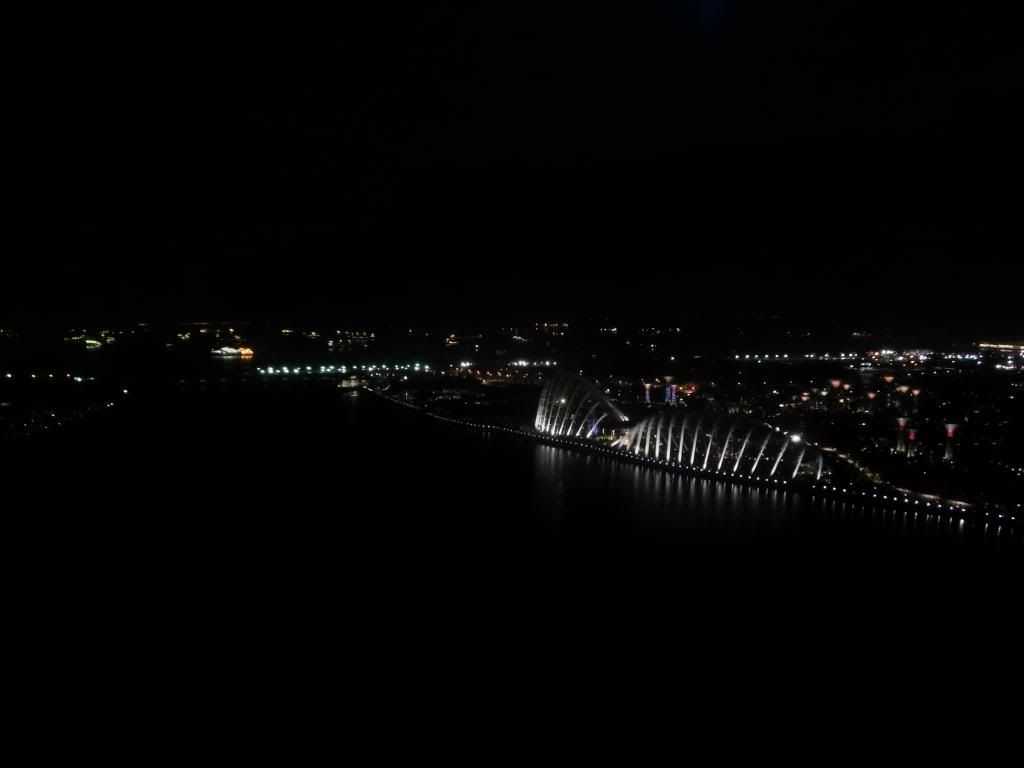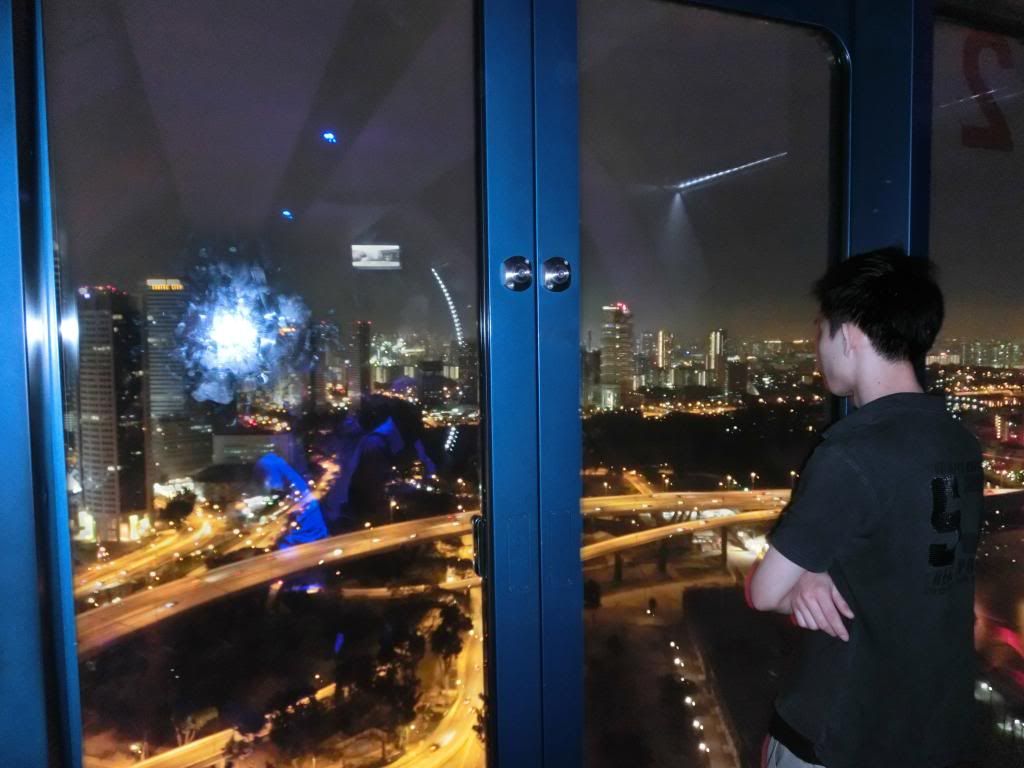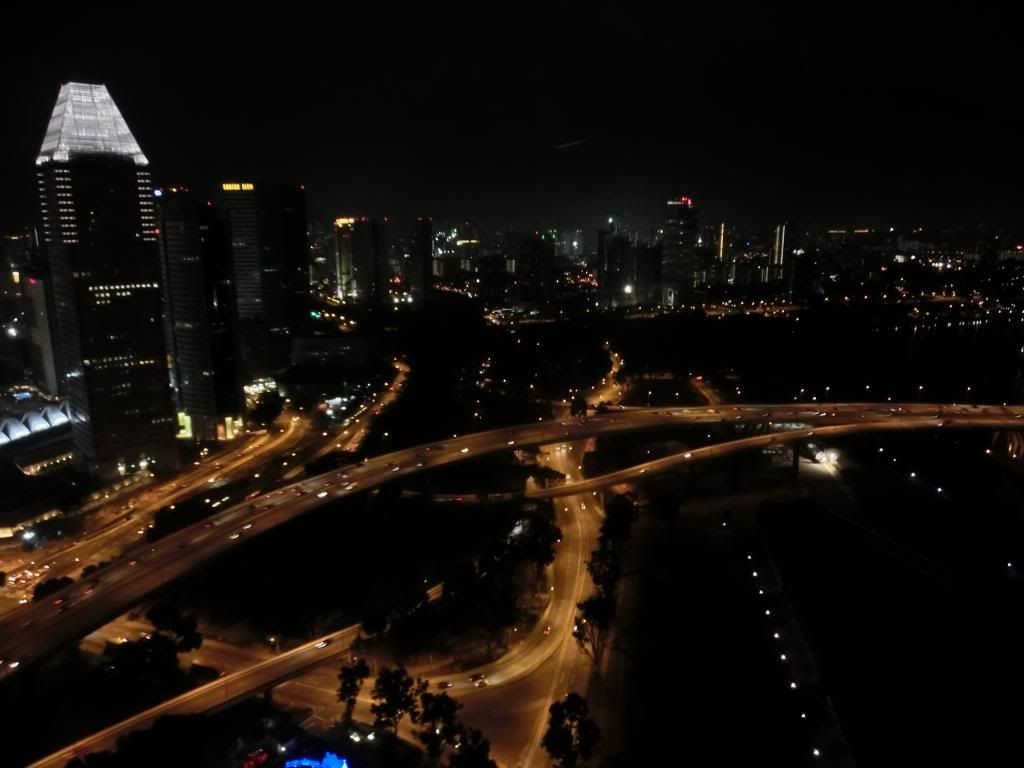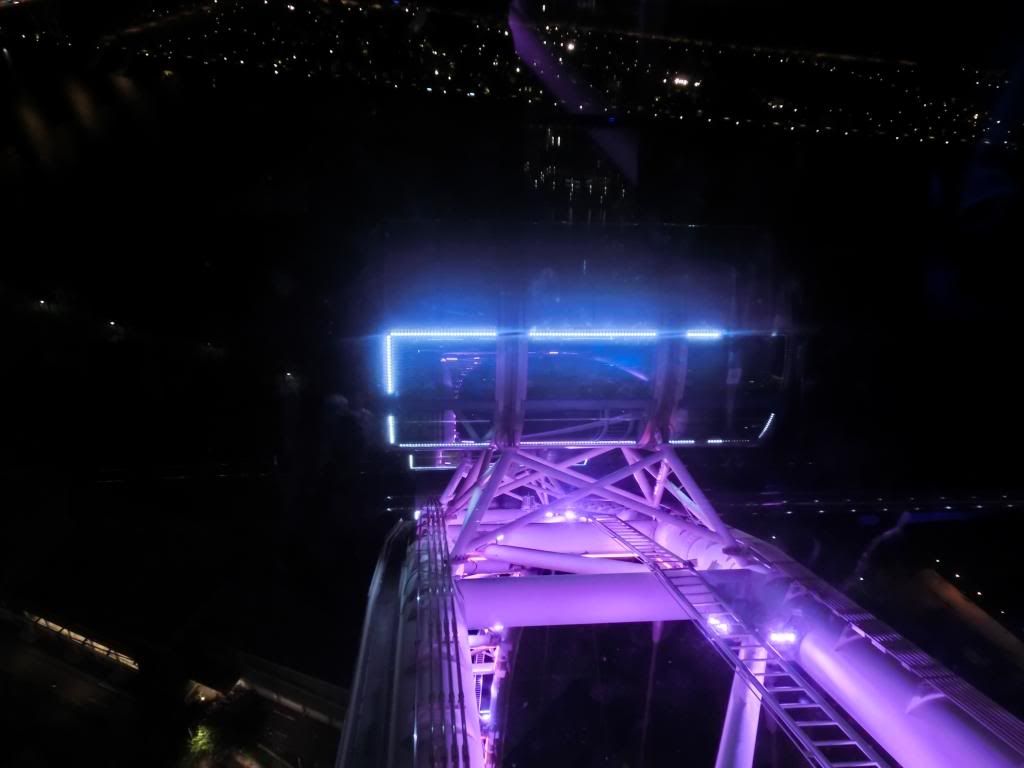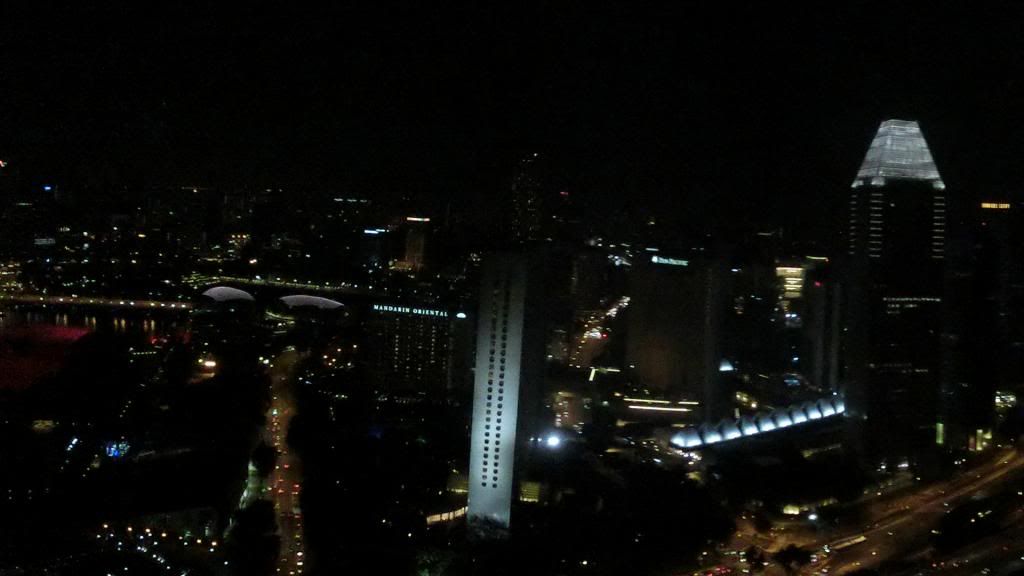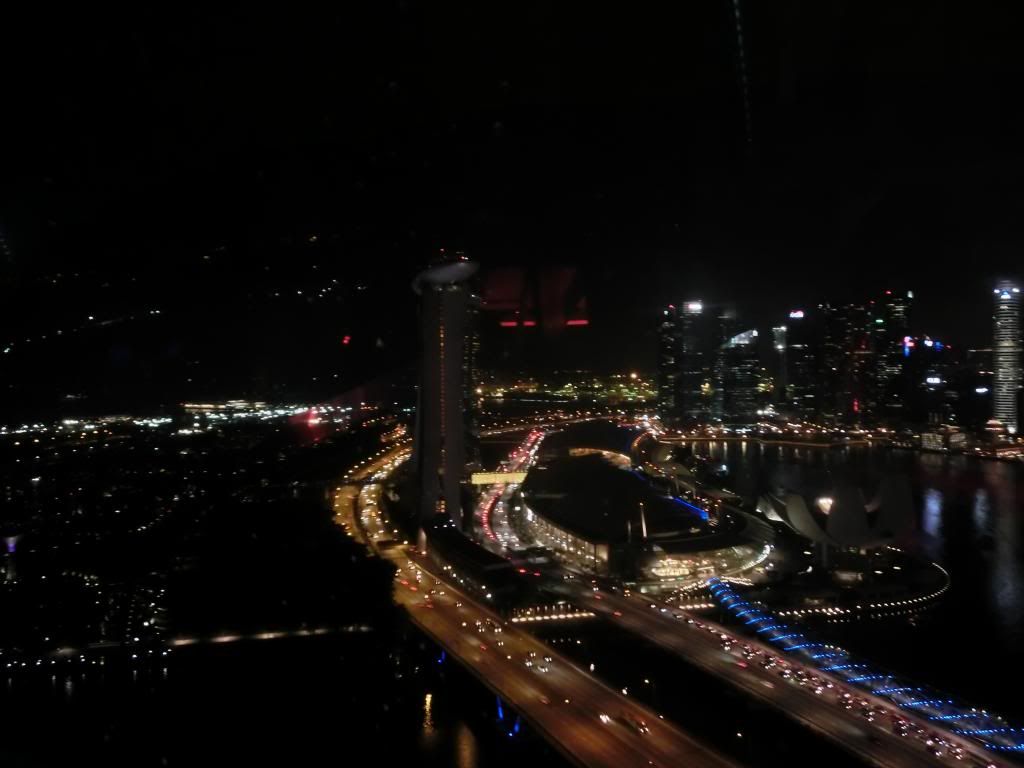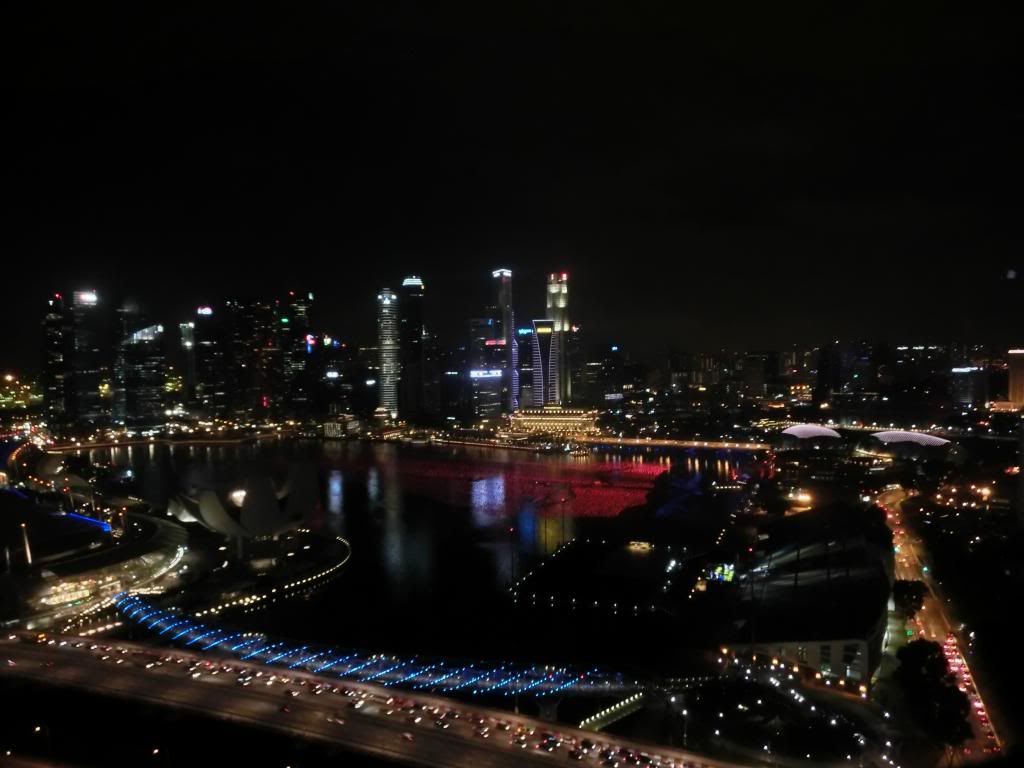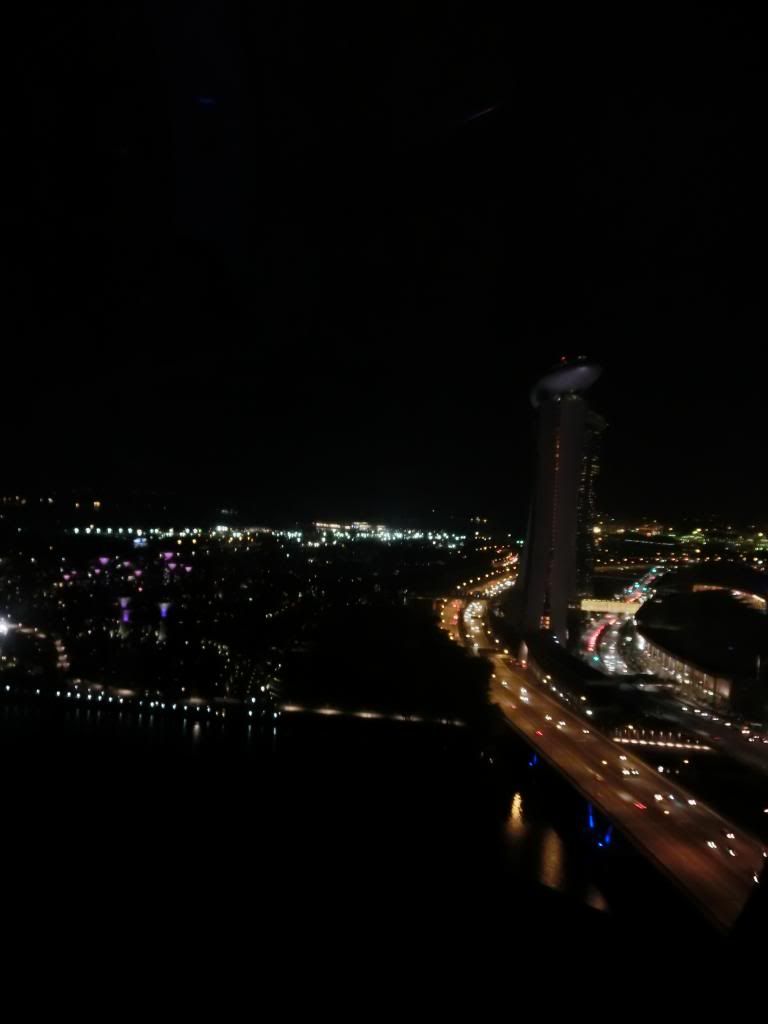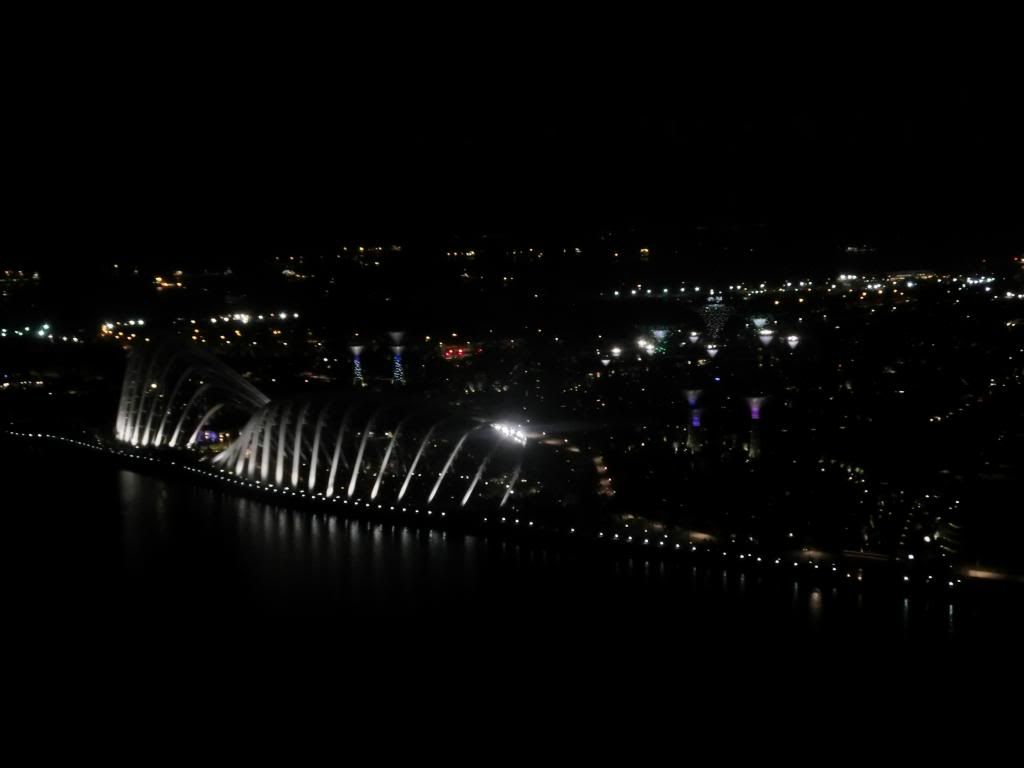 As we got off the Flyer, we walked around, trying to find our way to the Gardens at the Bay but got lost. In the process, we saw some cool Christmas decorations...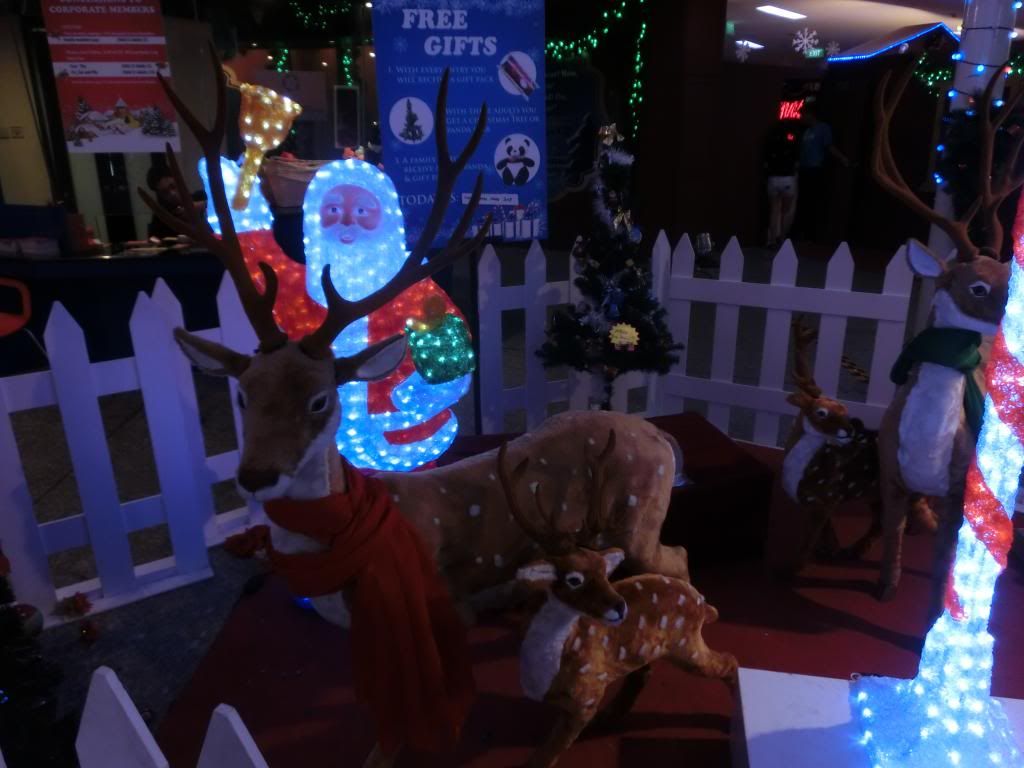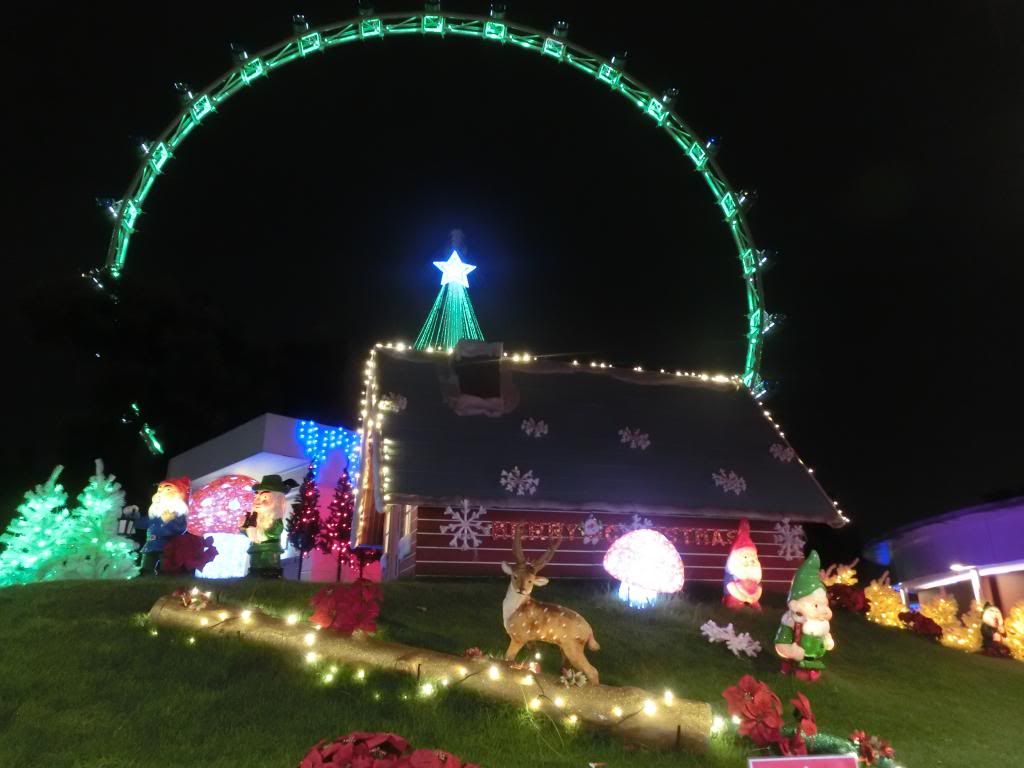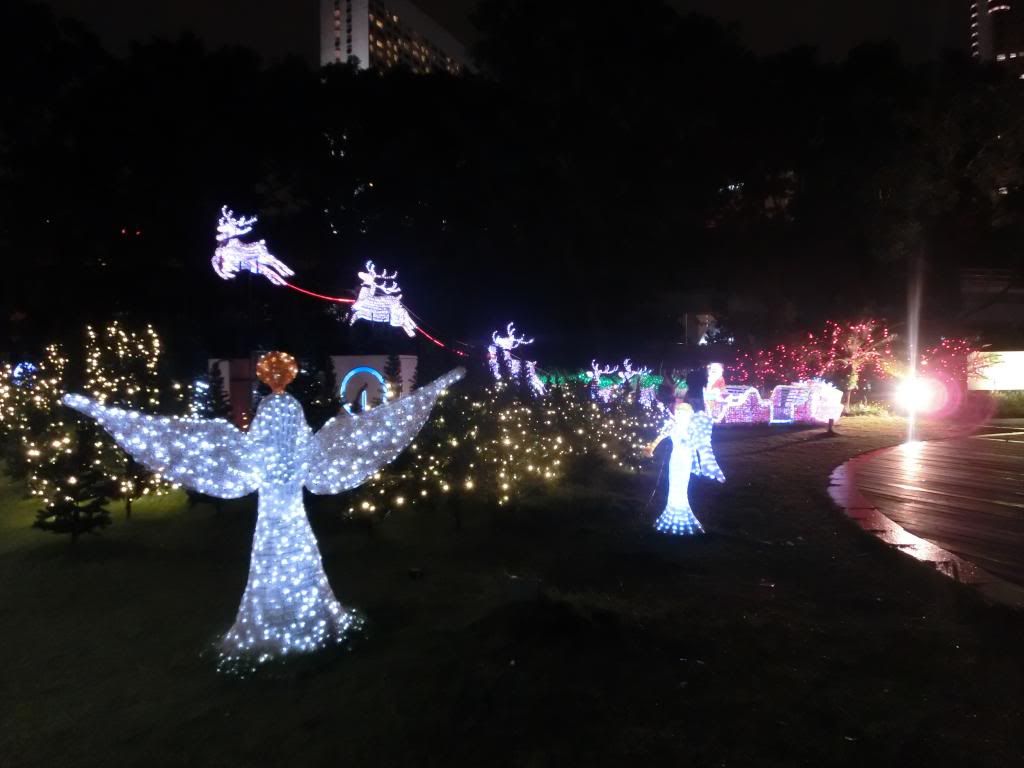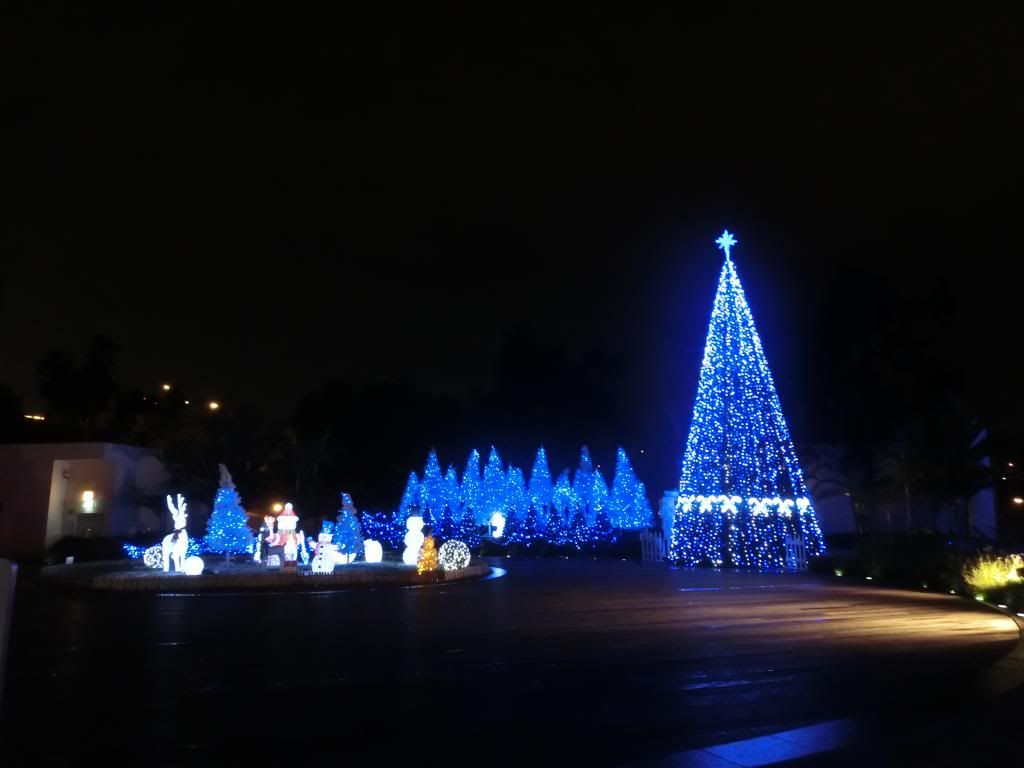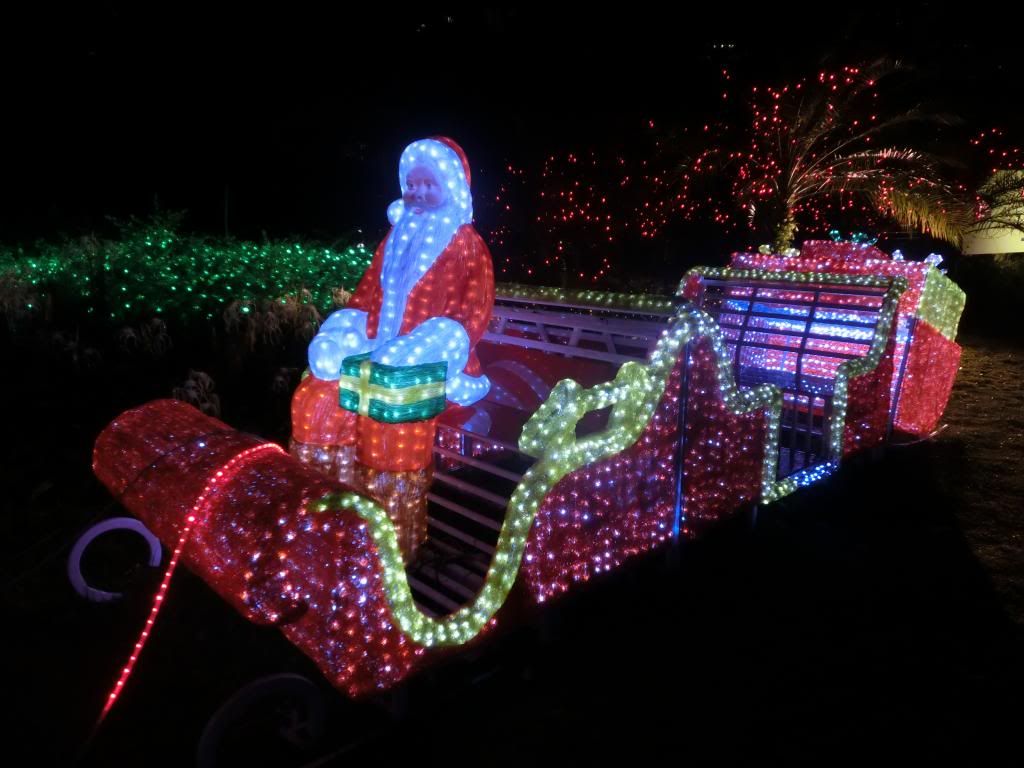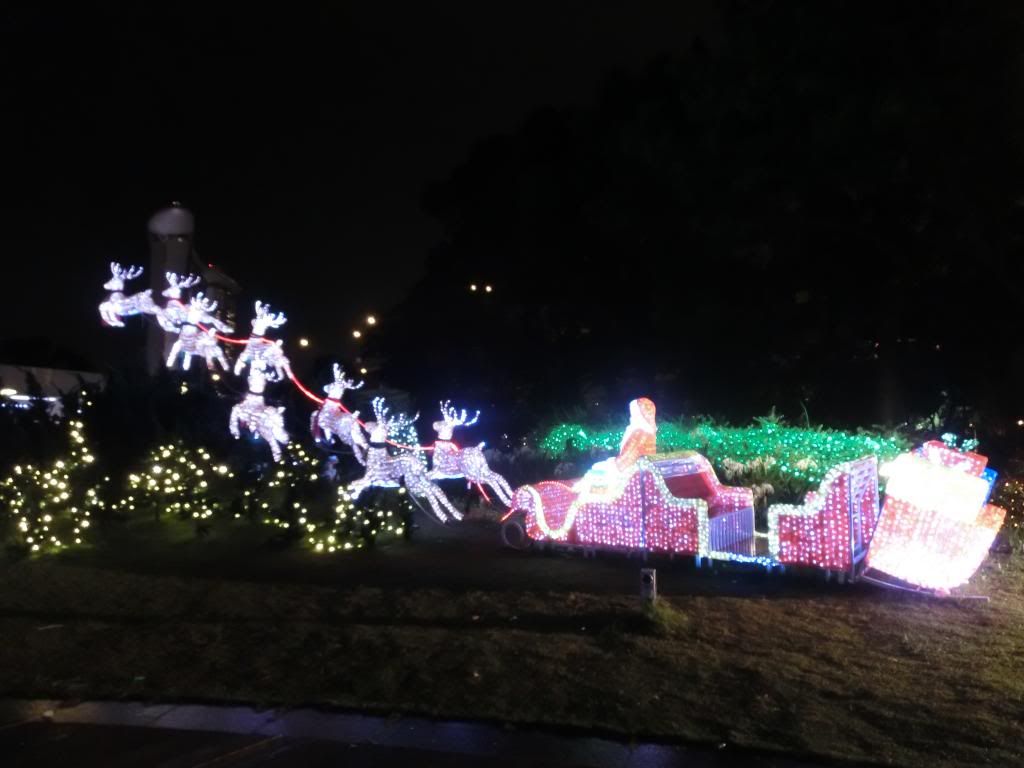 After walking a few wrong ways, we decided to walk back to the Flyer for some dinner...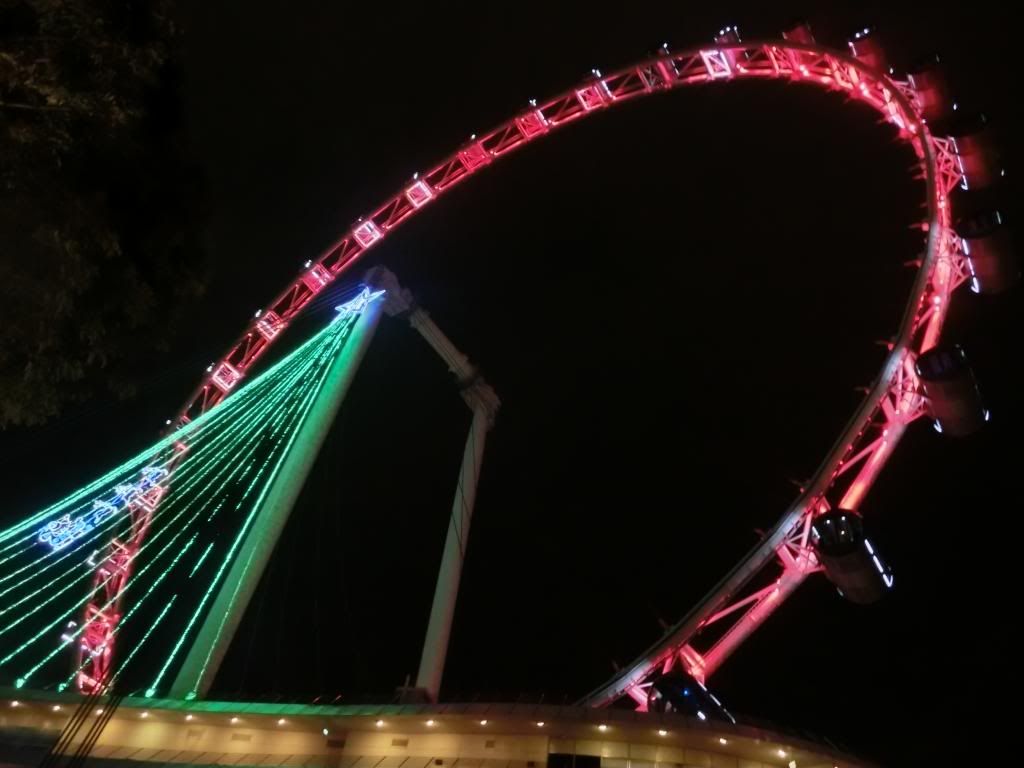 I saw this uncle making rock sweets which I ate in Ipoh before. His wasn't crunchy but chewy, which wasn't Seong's cup of tea. I loved it though coz it felt just like chewing gum or White Rabbit sweet!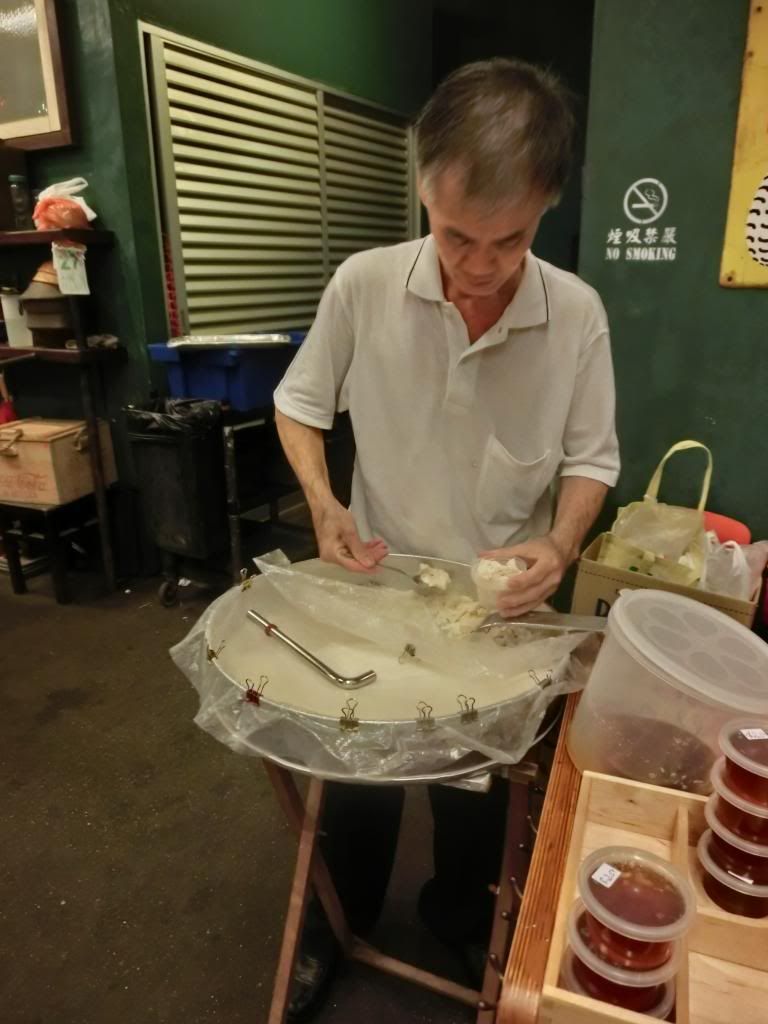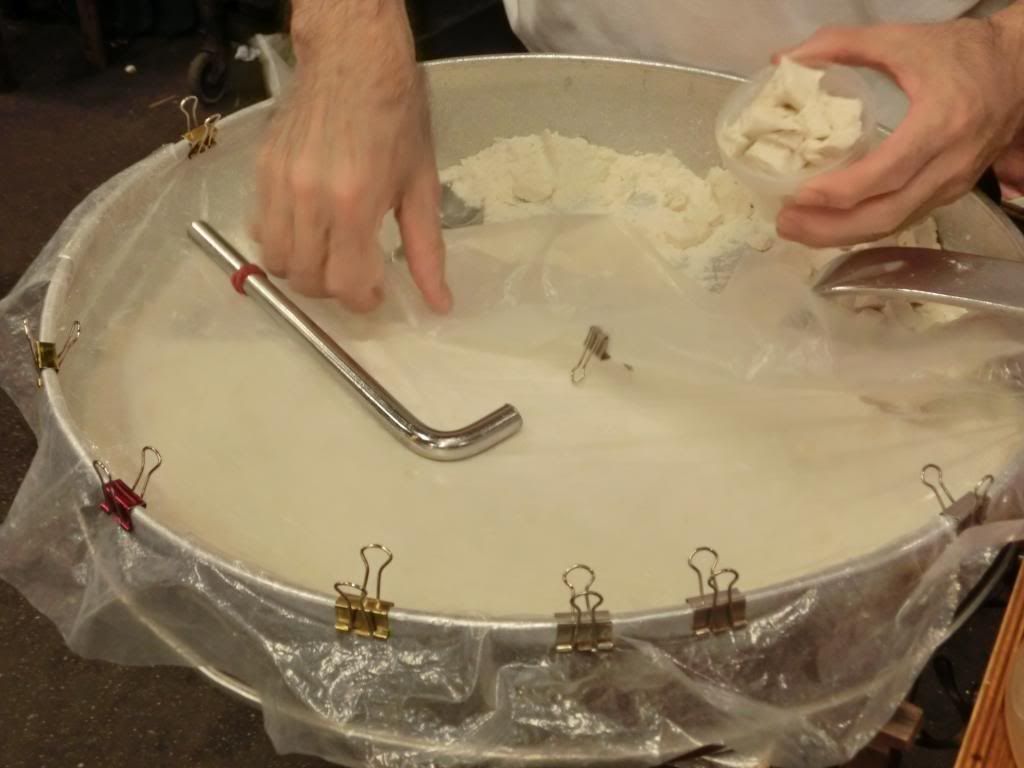 I ordered a Beef Kway Teow Soup which was not bad. Not too expensive also. My first paying meal.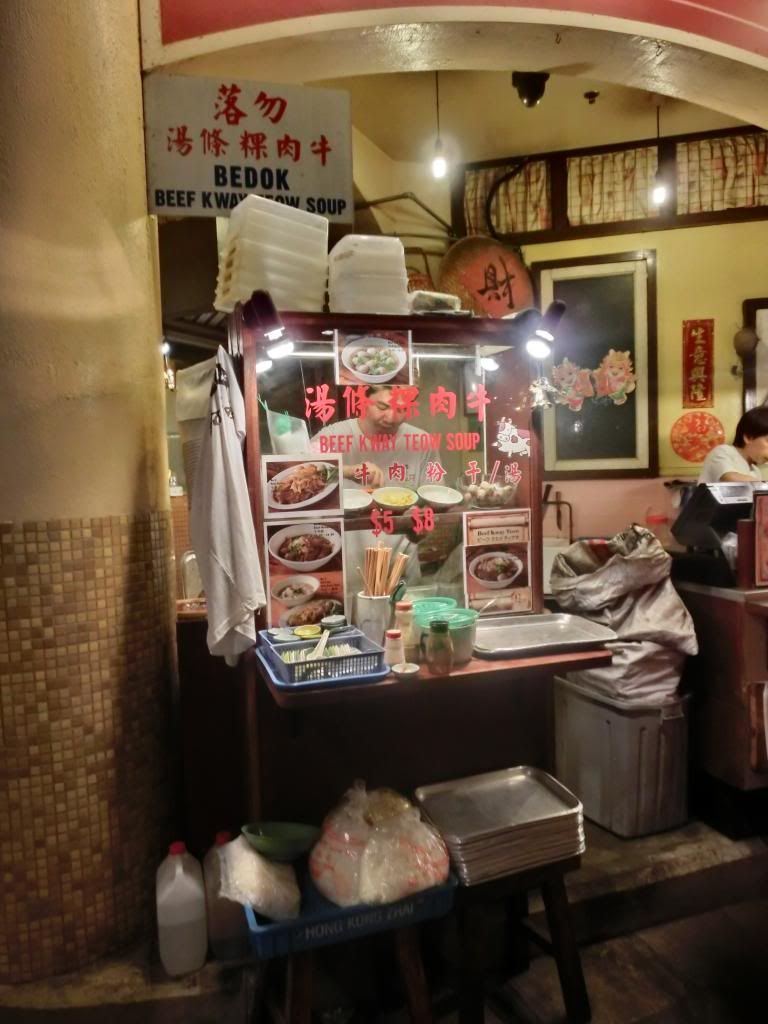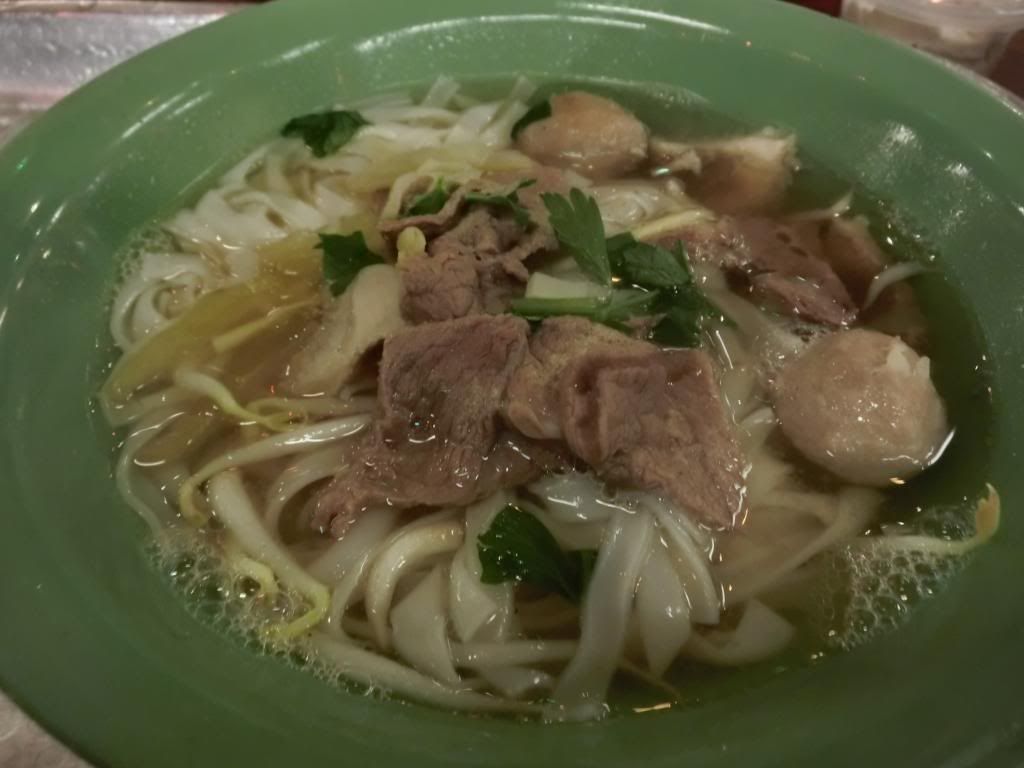 Here's the picture of the Rock Sweet.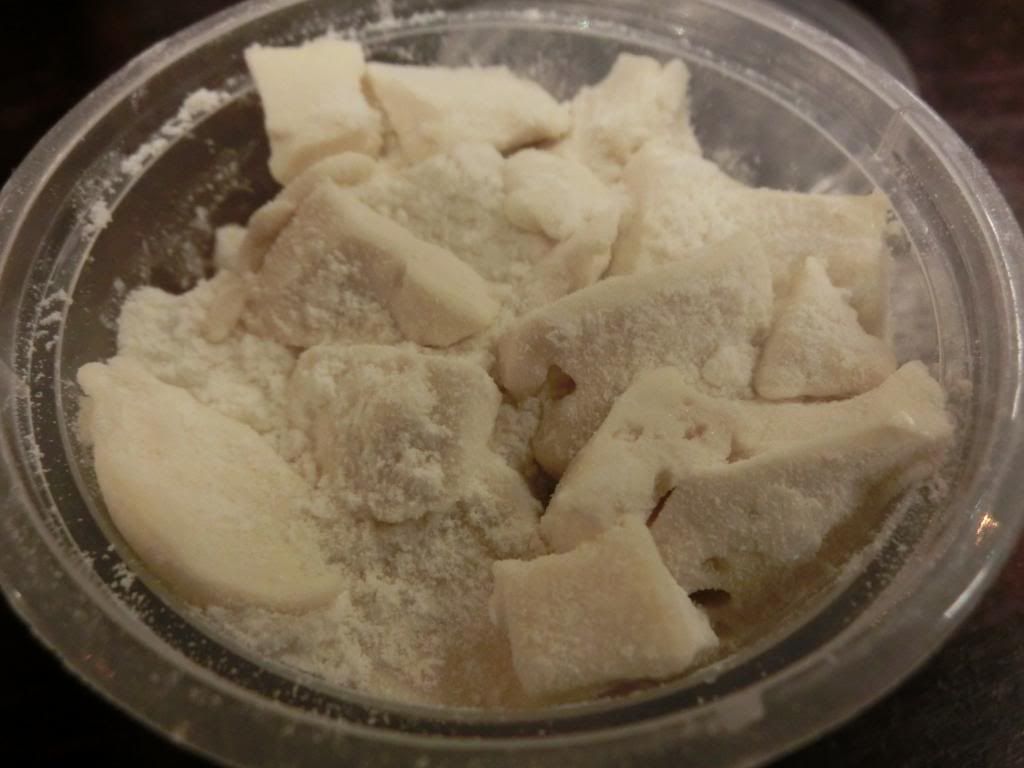 Here's a coke bottle I ordered. Small bottle yet so old school. I actually plan on bringing it back to Malaysia with me! I know I hvae weird collections...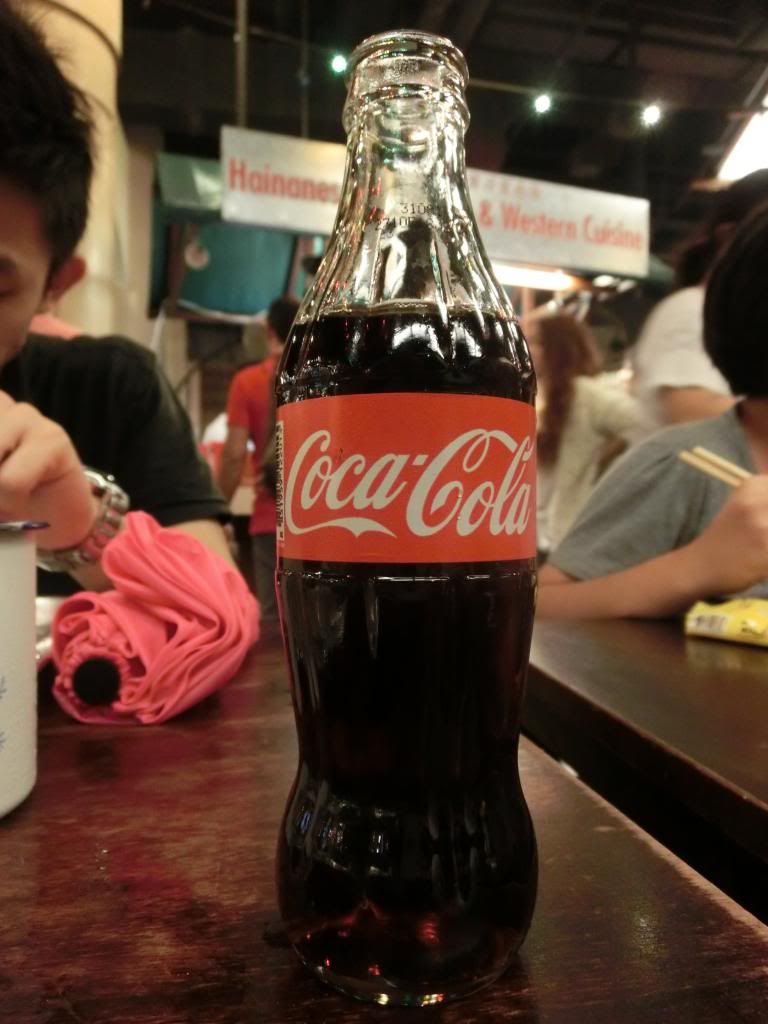 Finally, we walked to the Gardens by the bay, THE LONG WAY. We misunderstood the directions and ended up having to walk through Marina Bay Sands. Here's a few pictures I took along the way...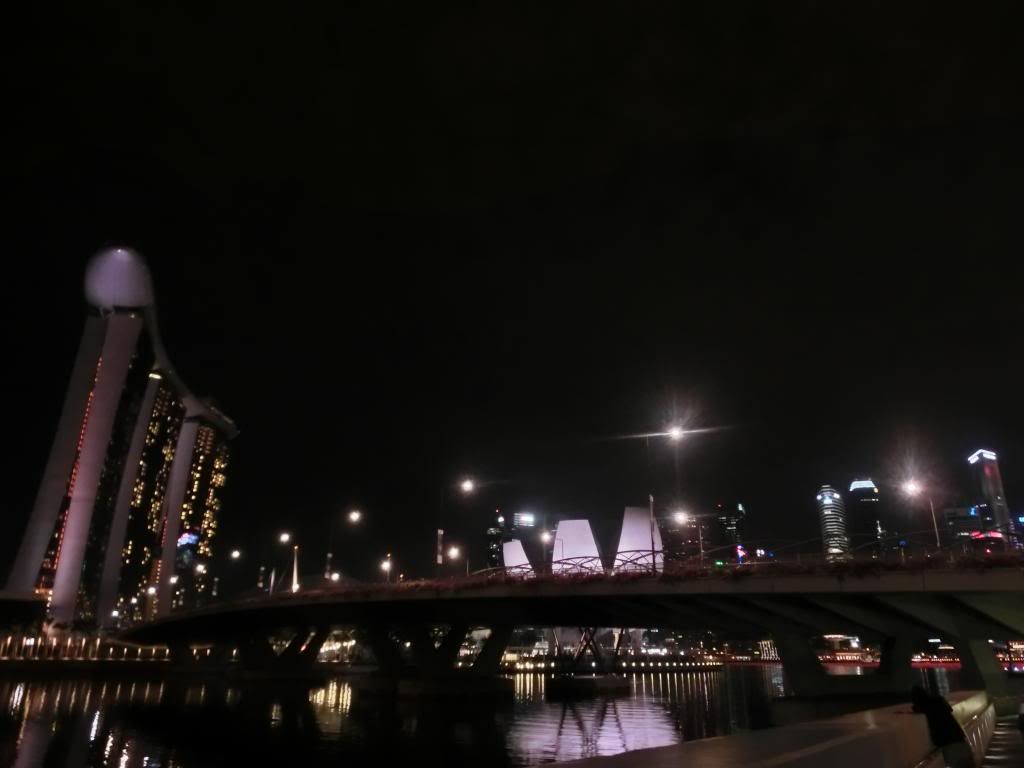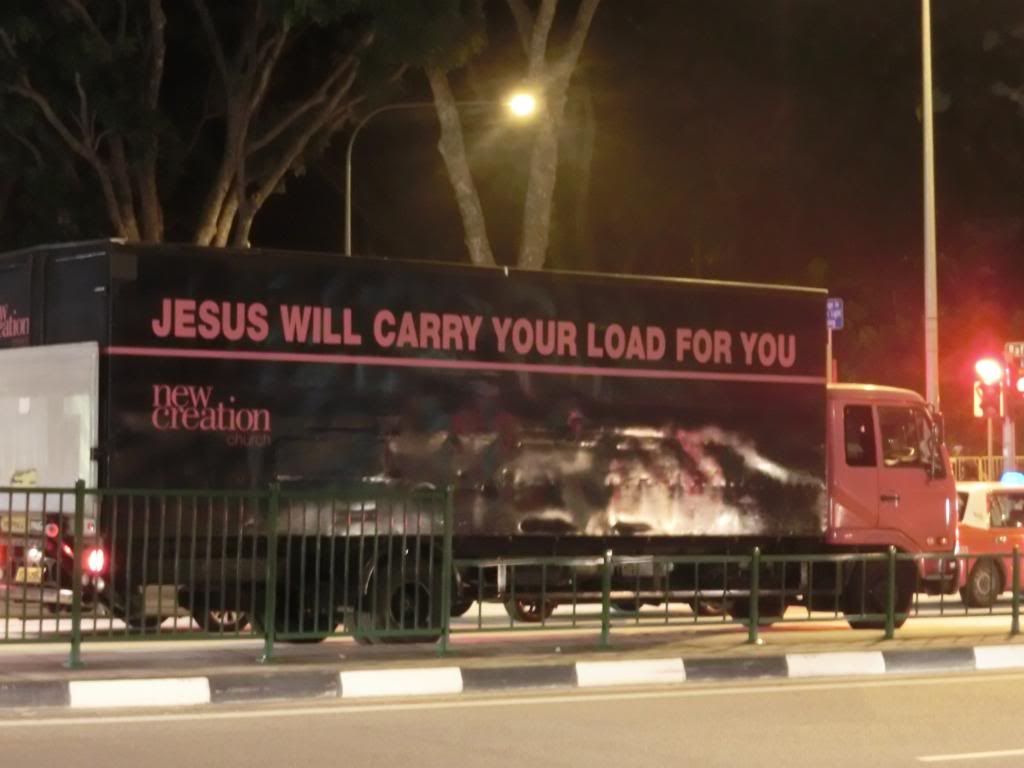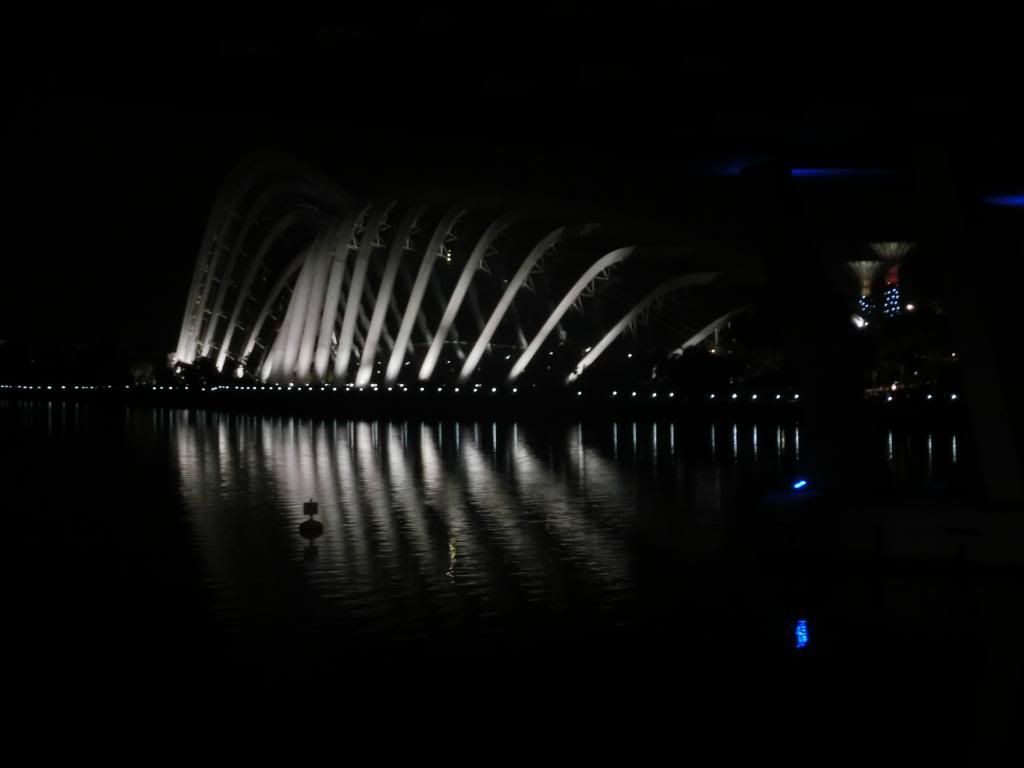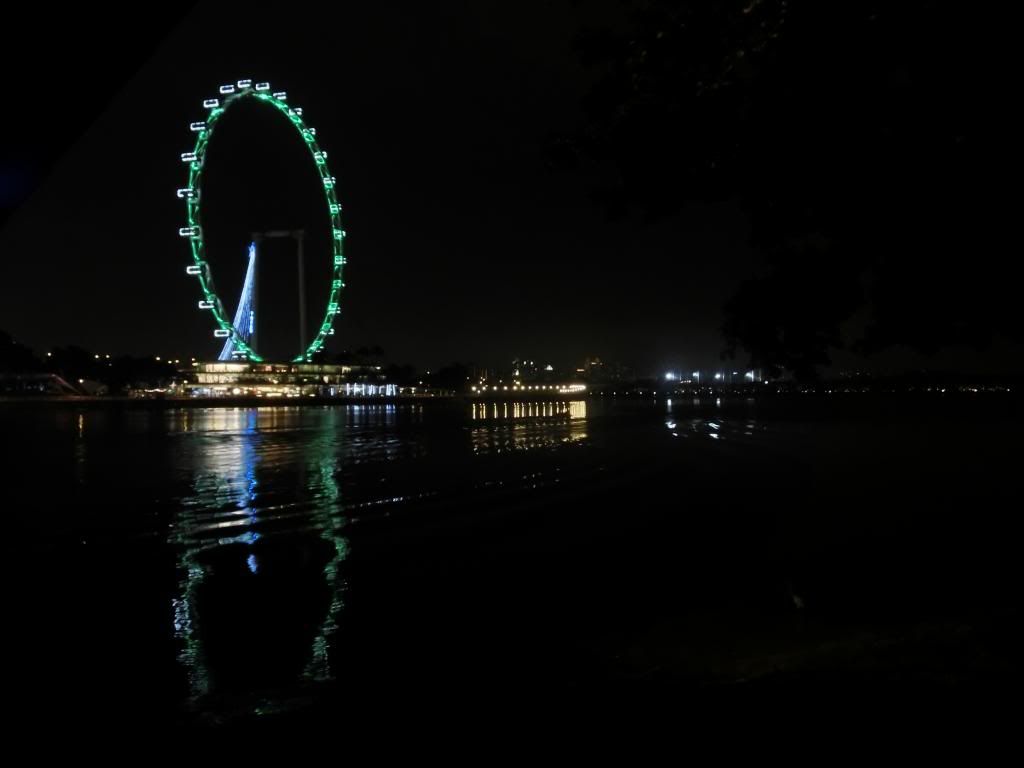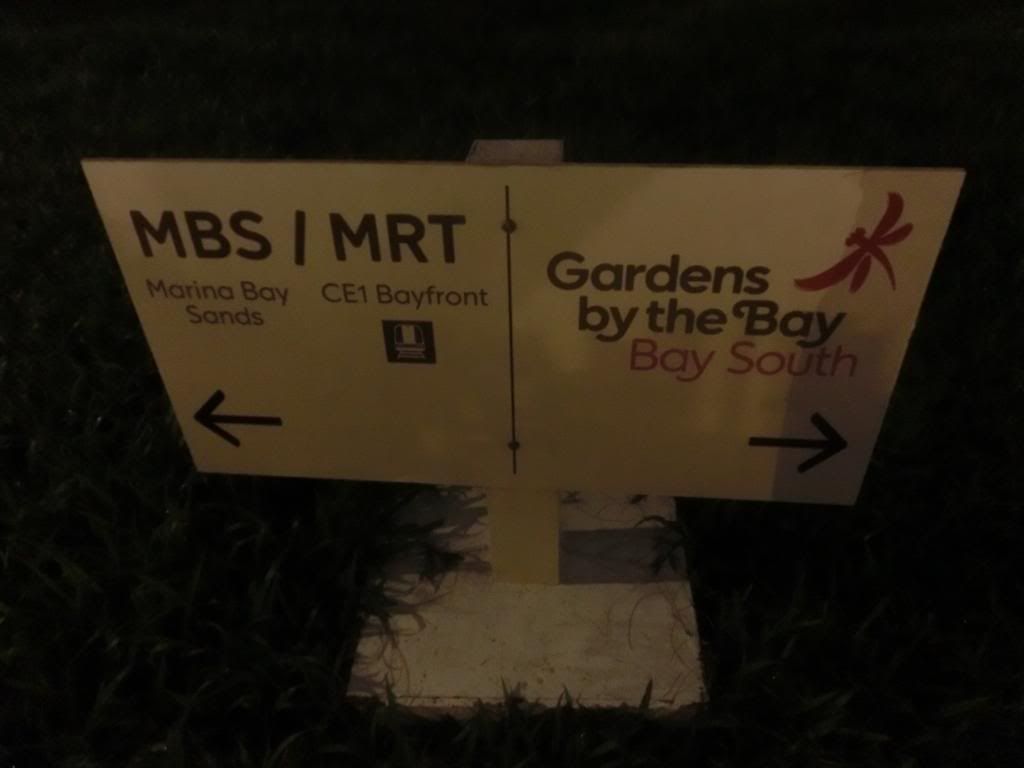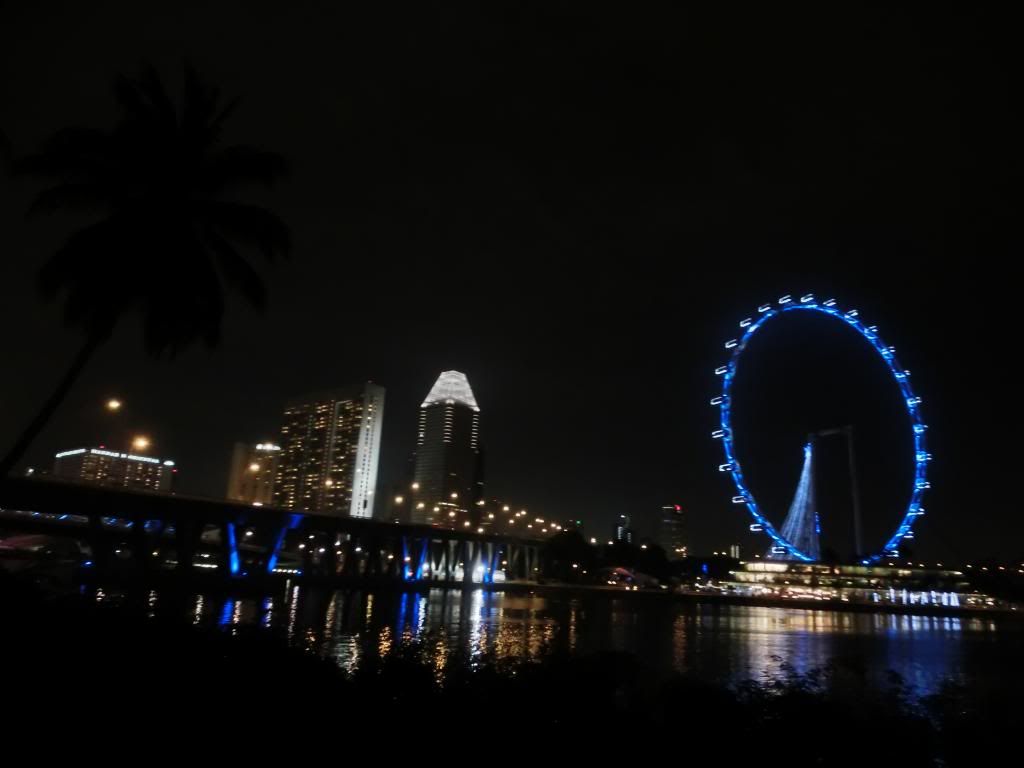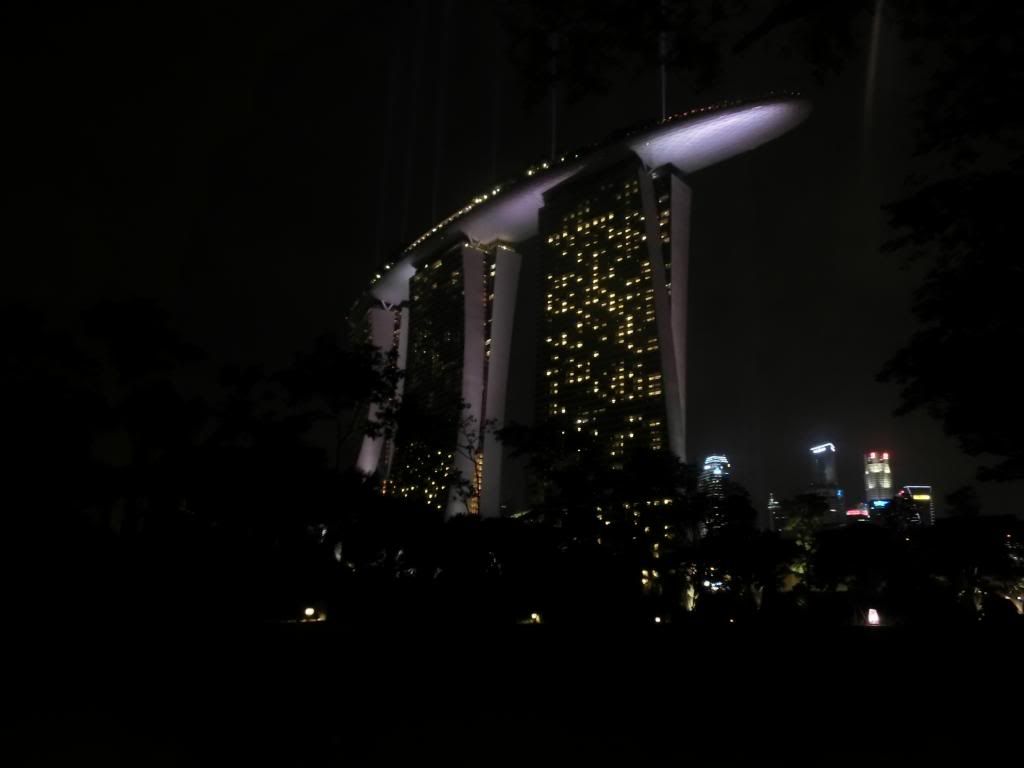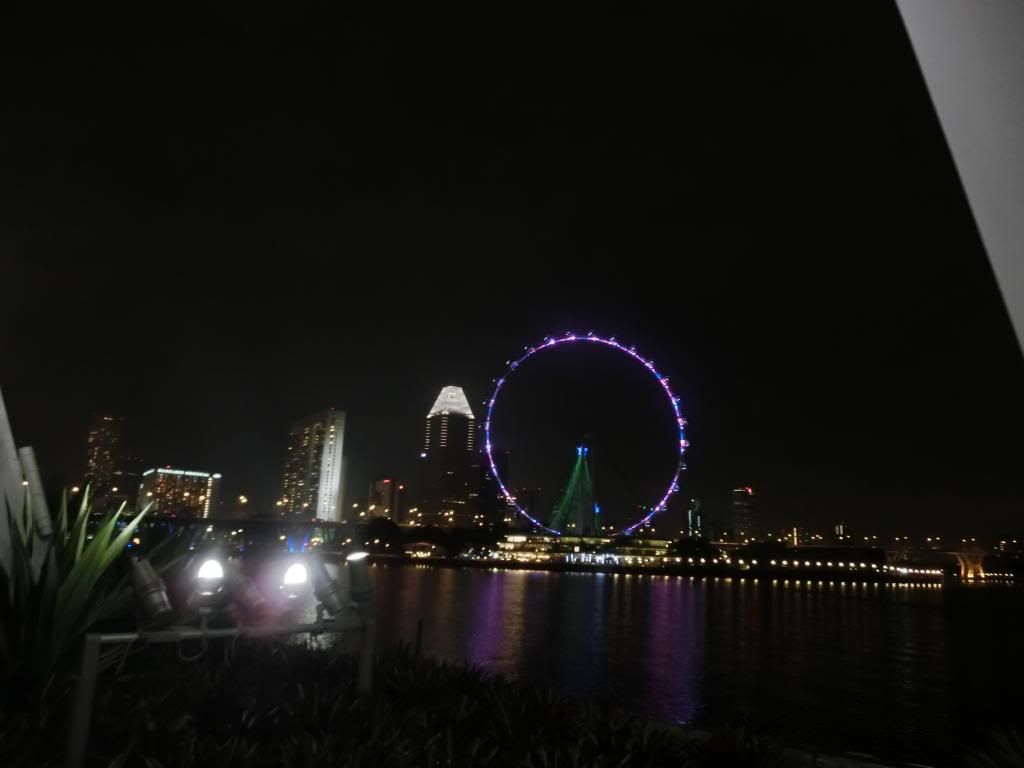 By the time we walked to the bay, we were so exhausted we sat at the bench, overlooking the beautiful scenery above. Such a romantic night with a friend. If only my other half were here. I had someone special to be there with me to see it with me...
We then took some pictures using my tripod and camera via self-timer. My first time testing out my tripod I bought from Mustafa...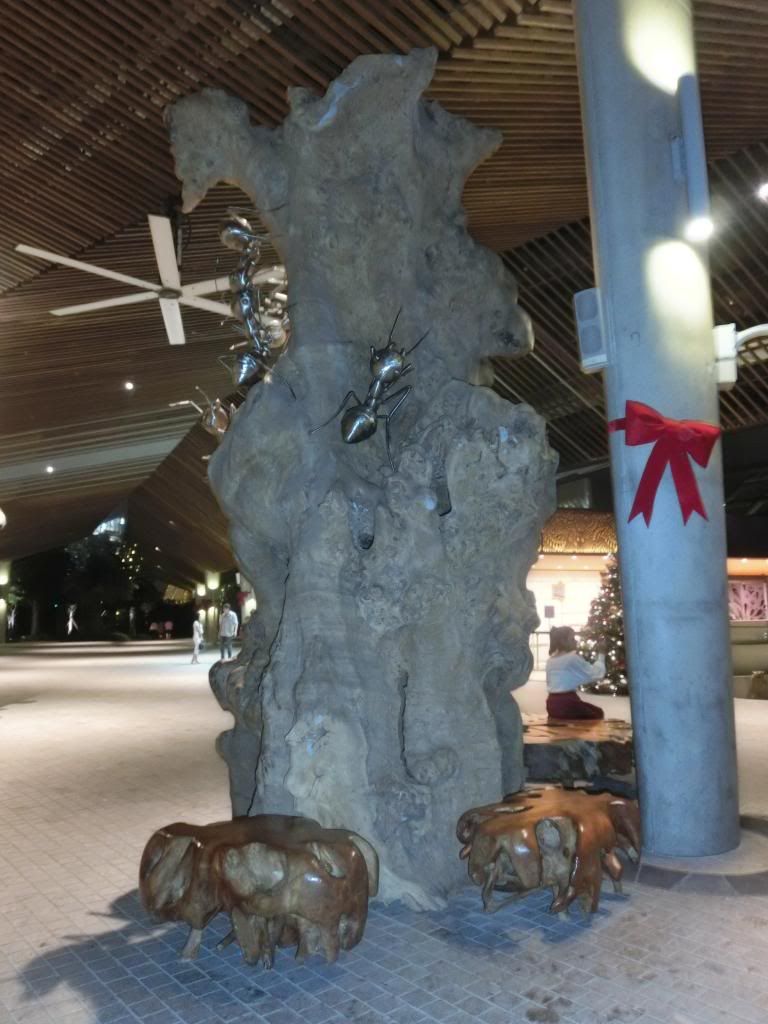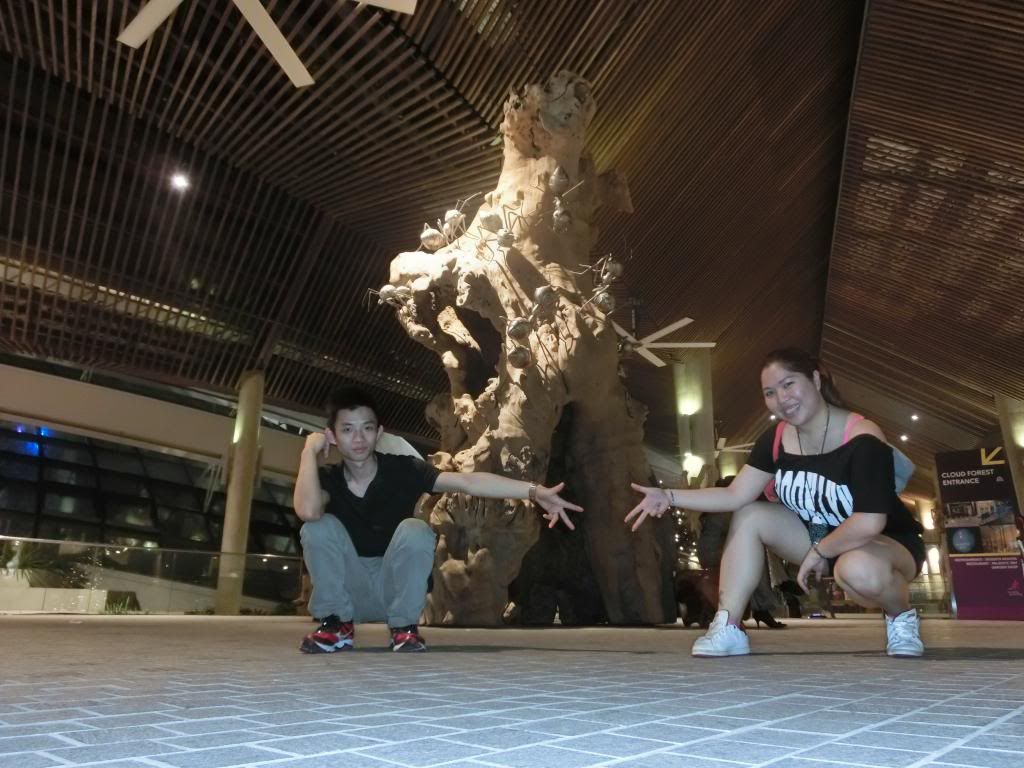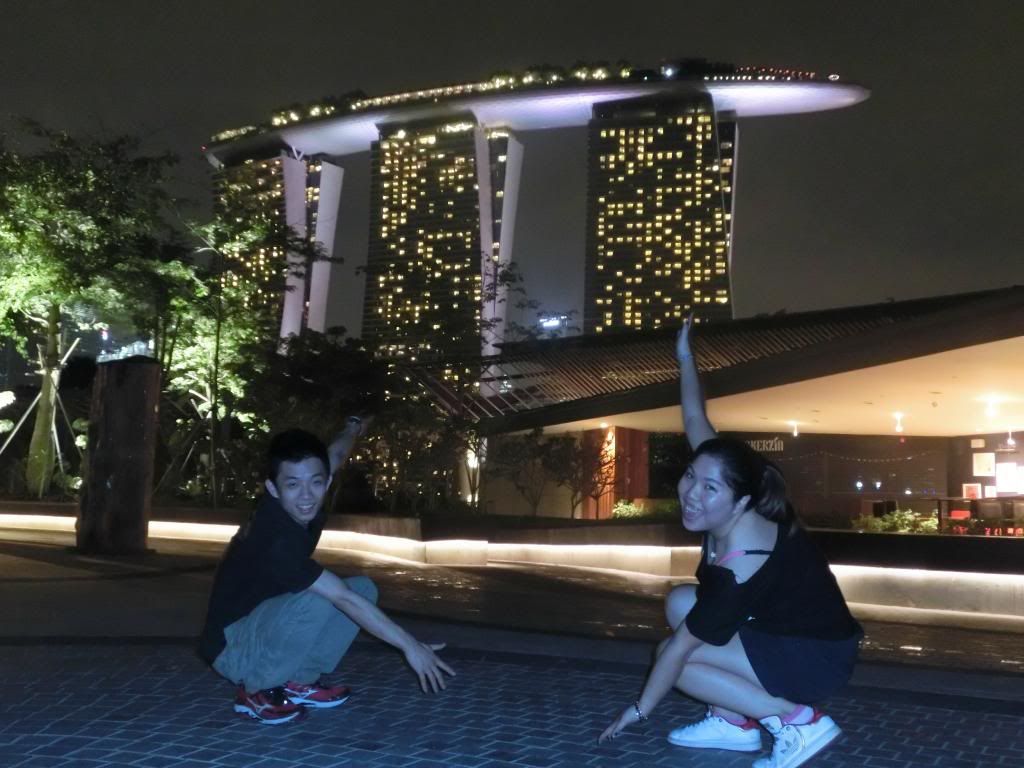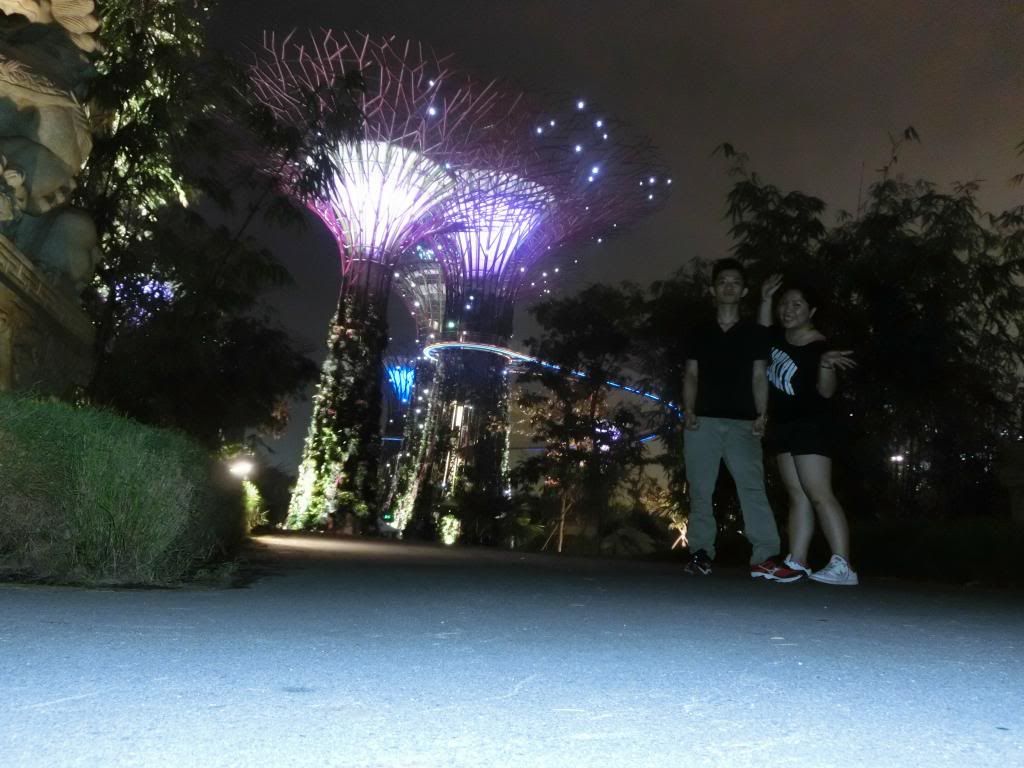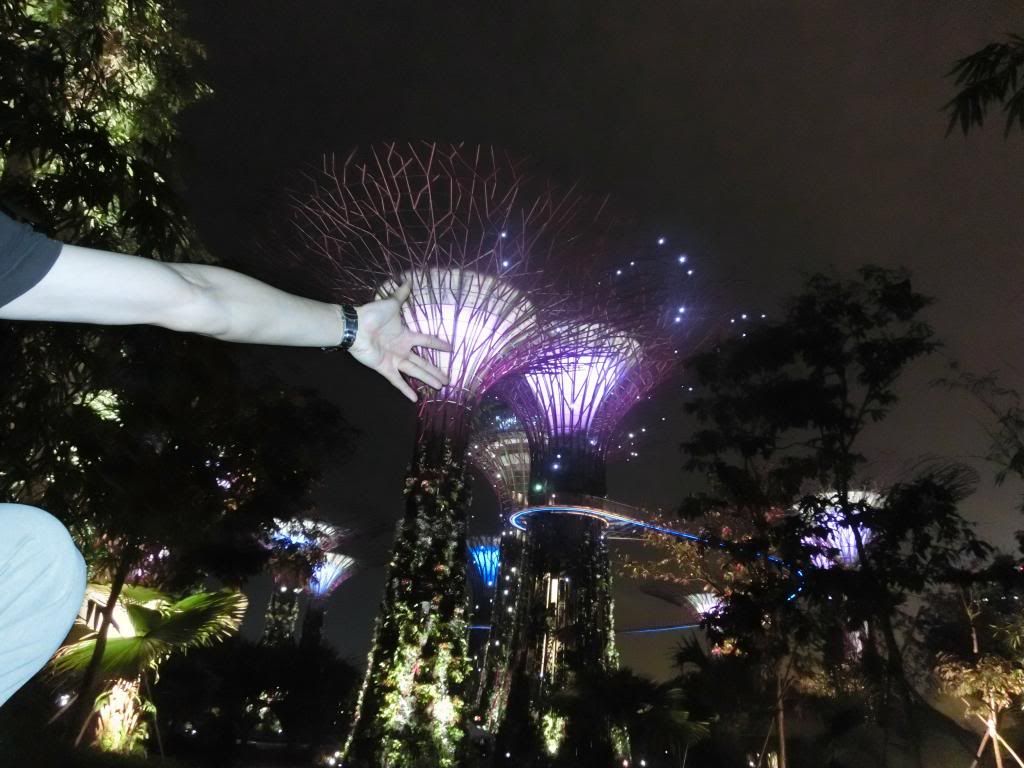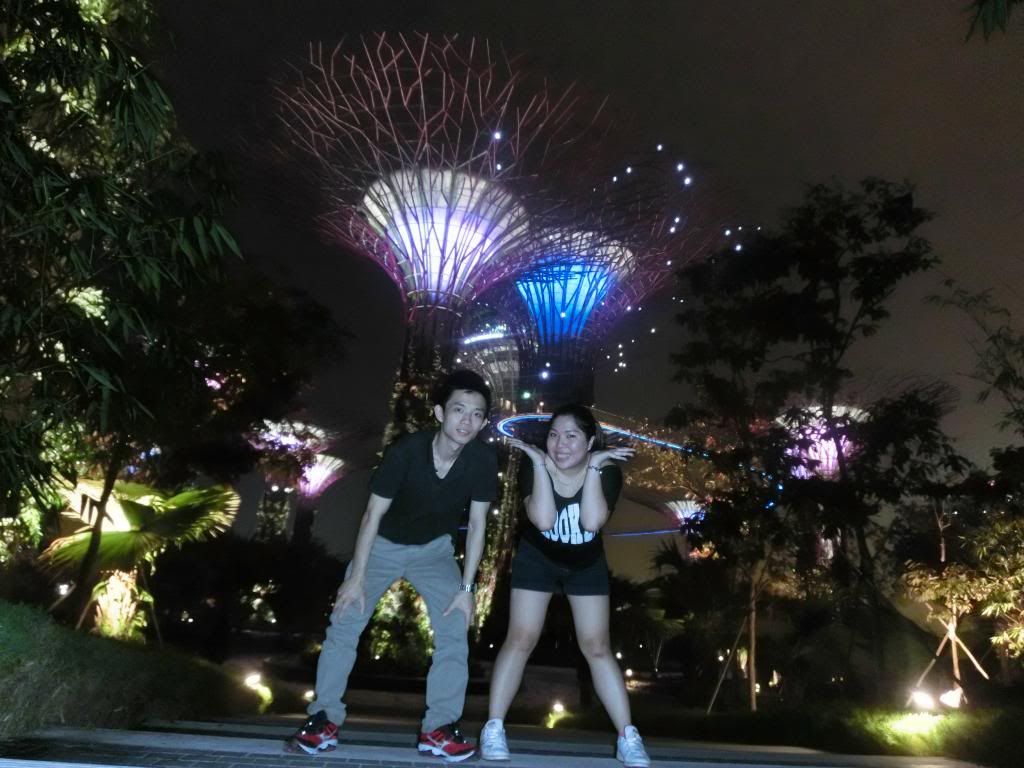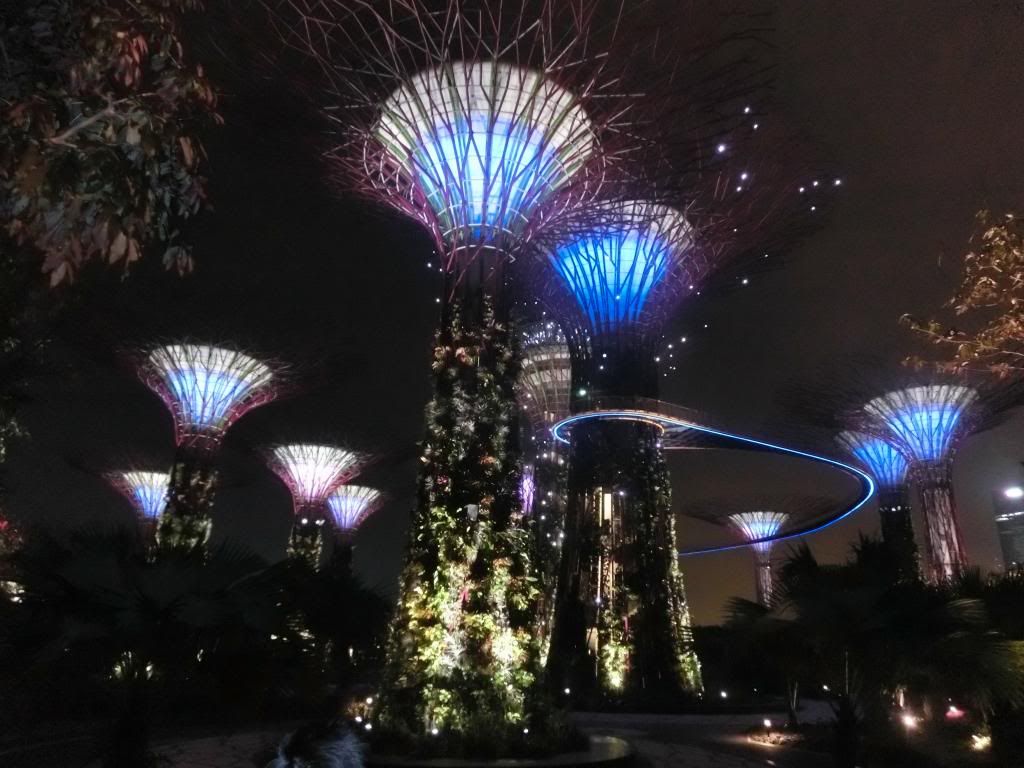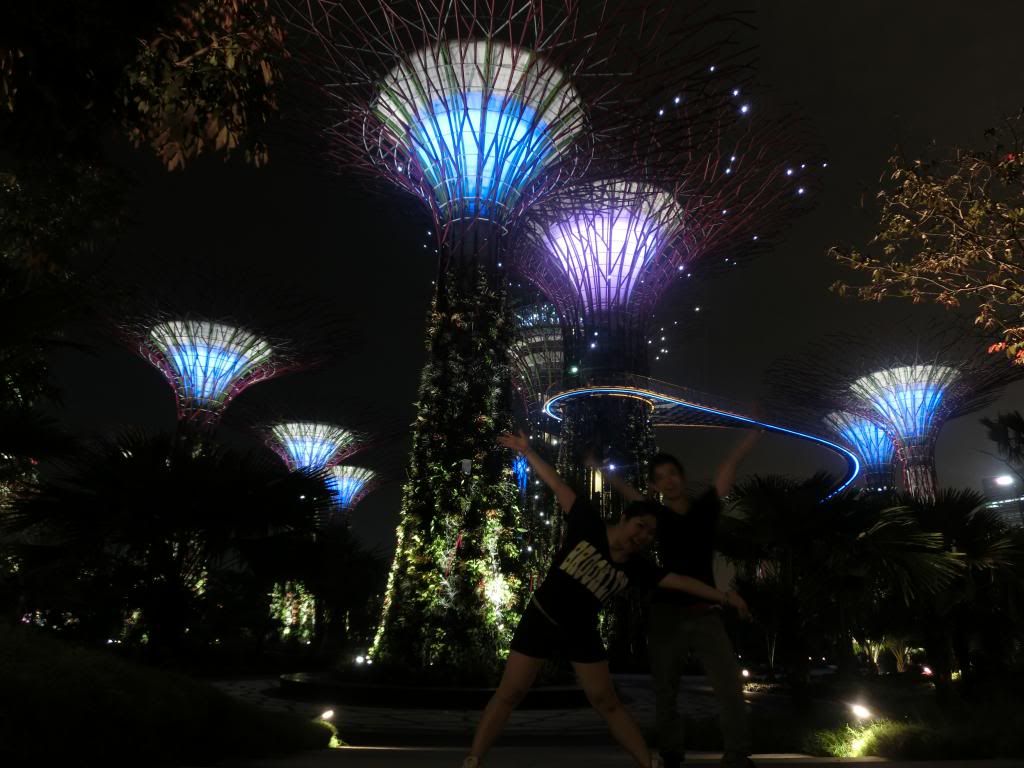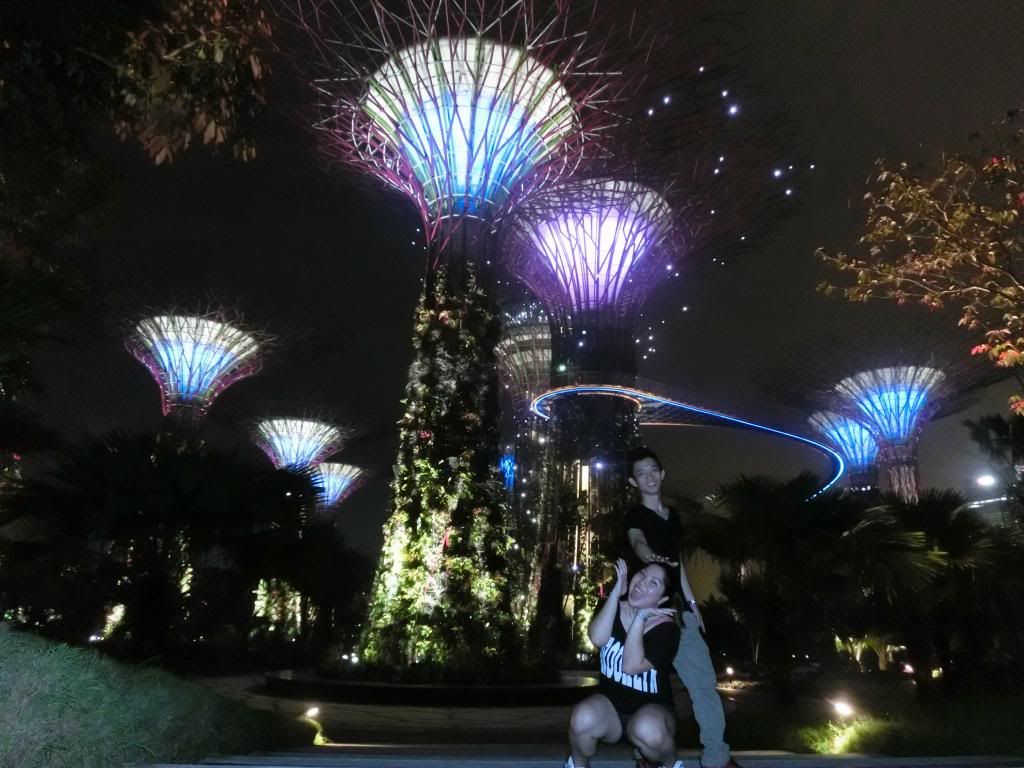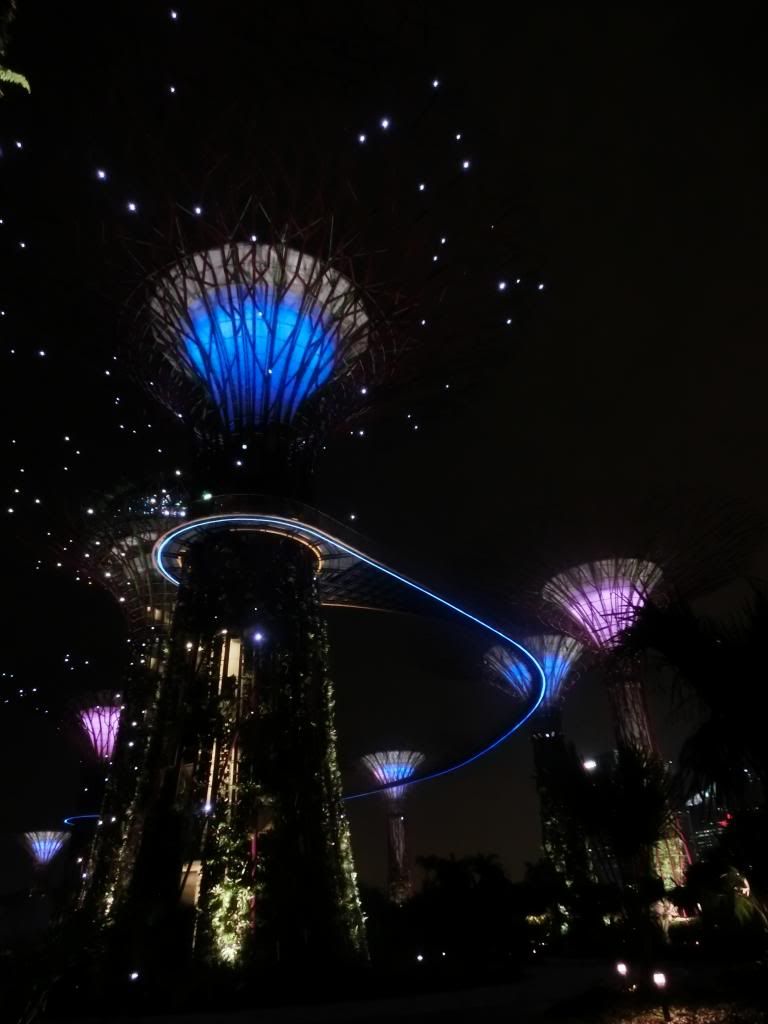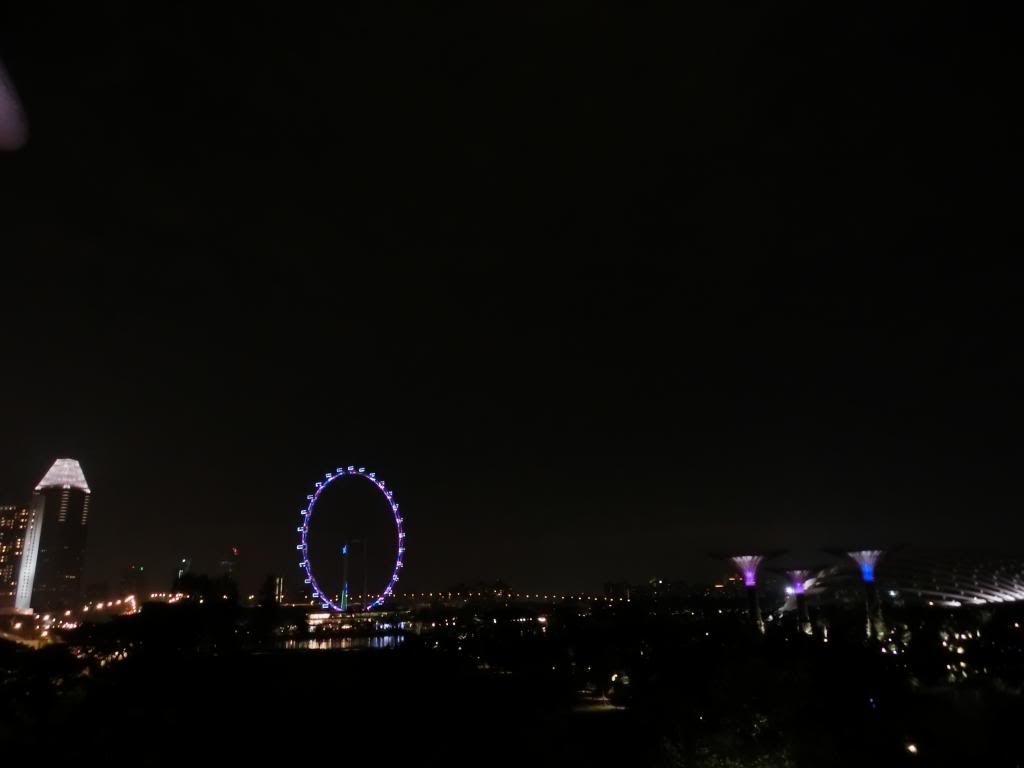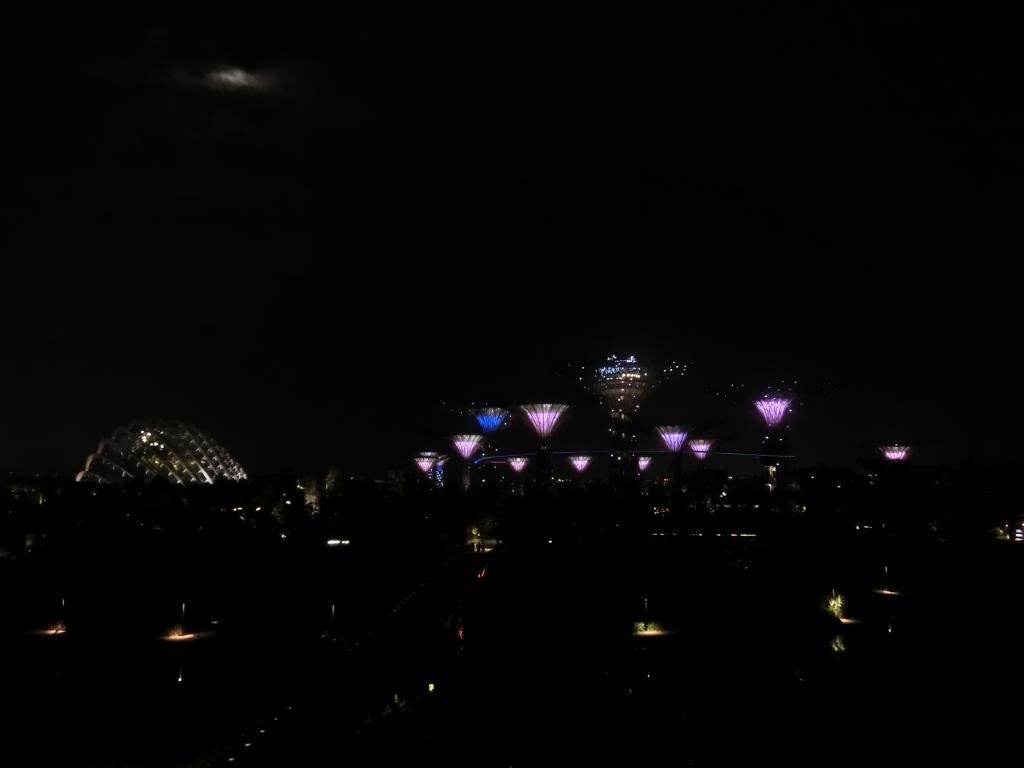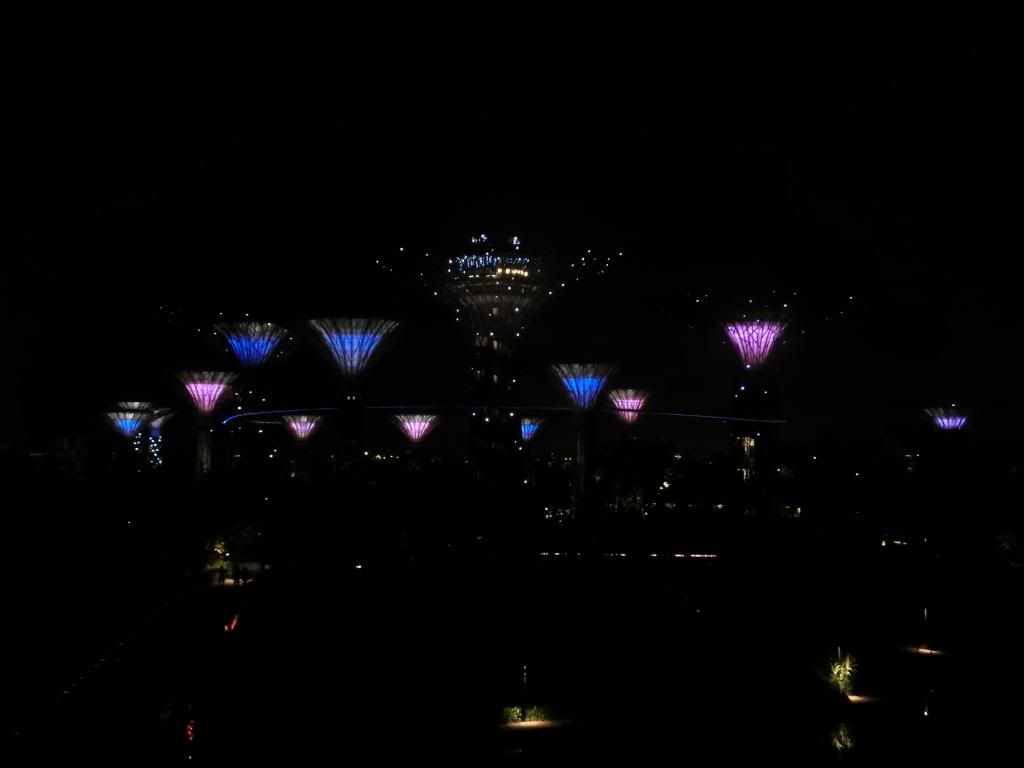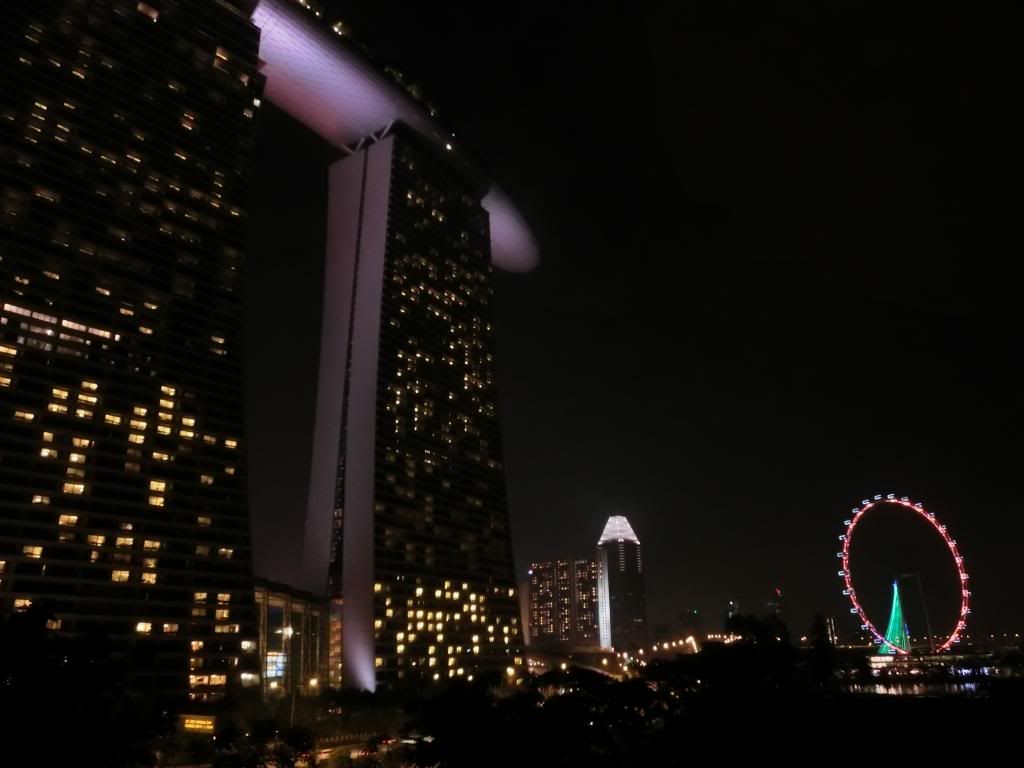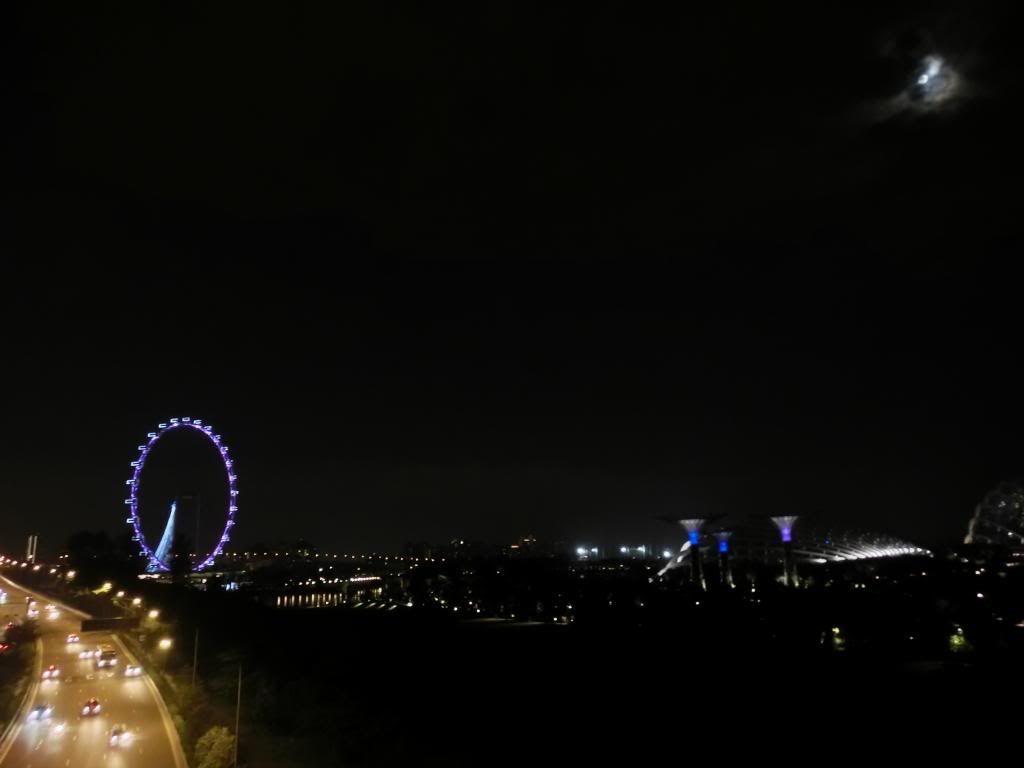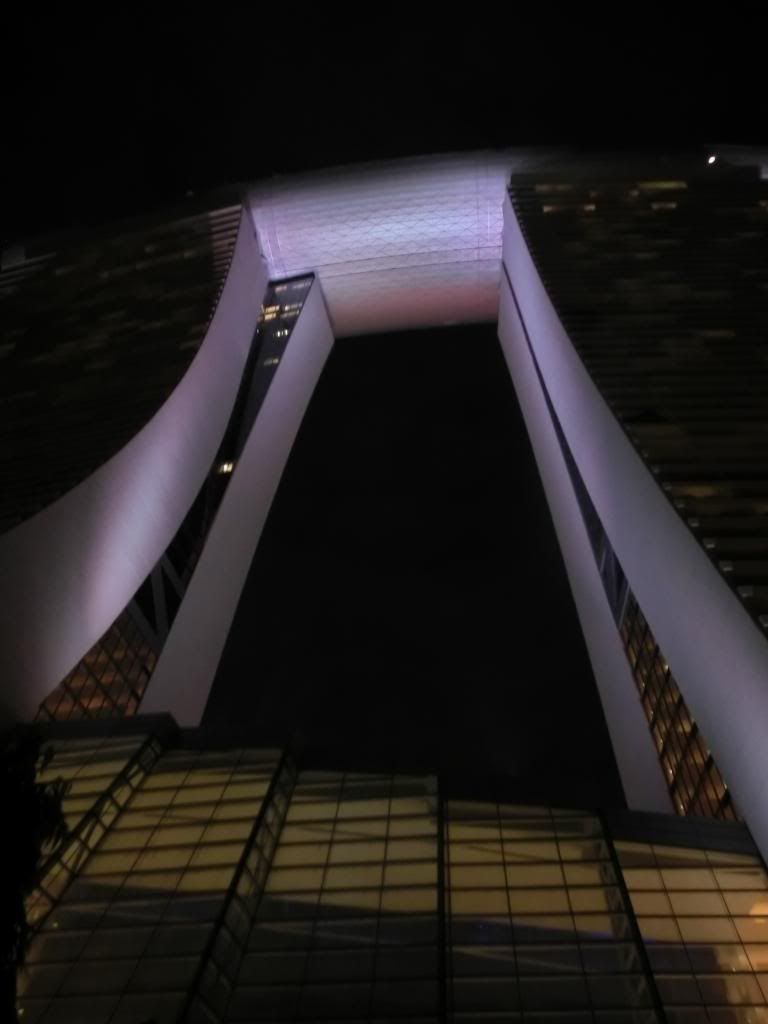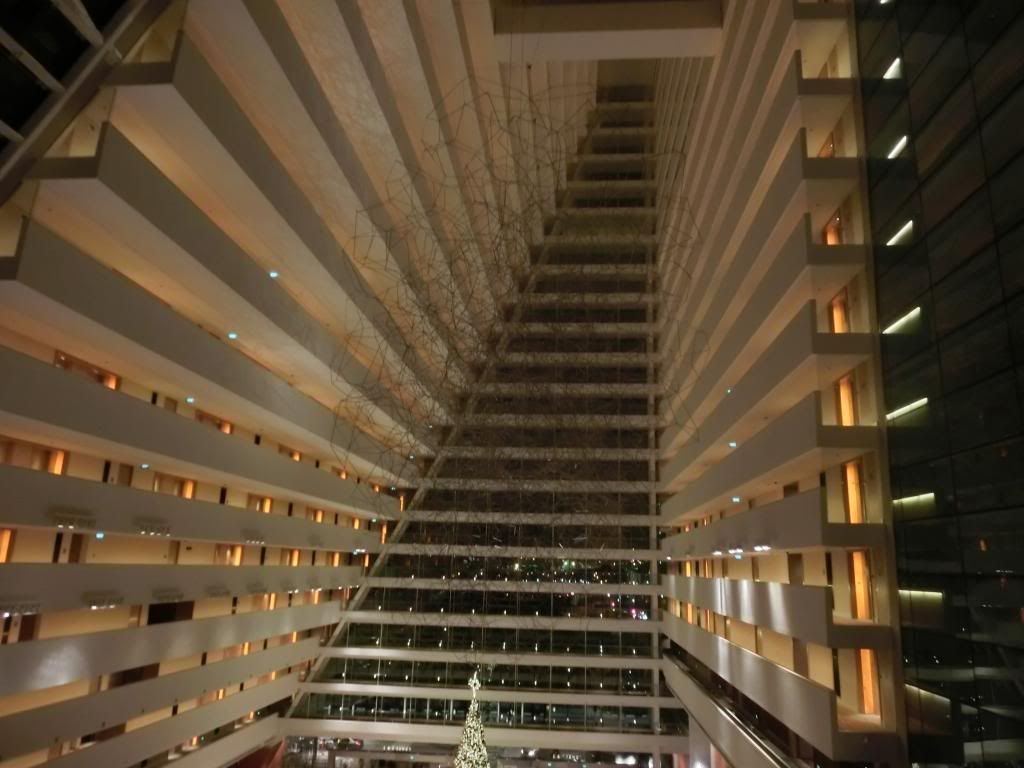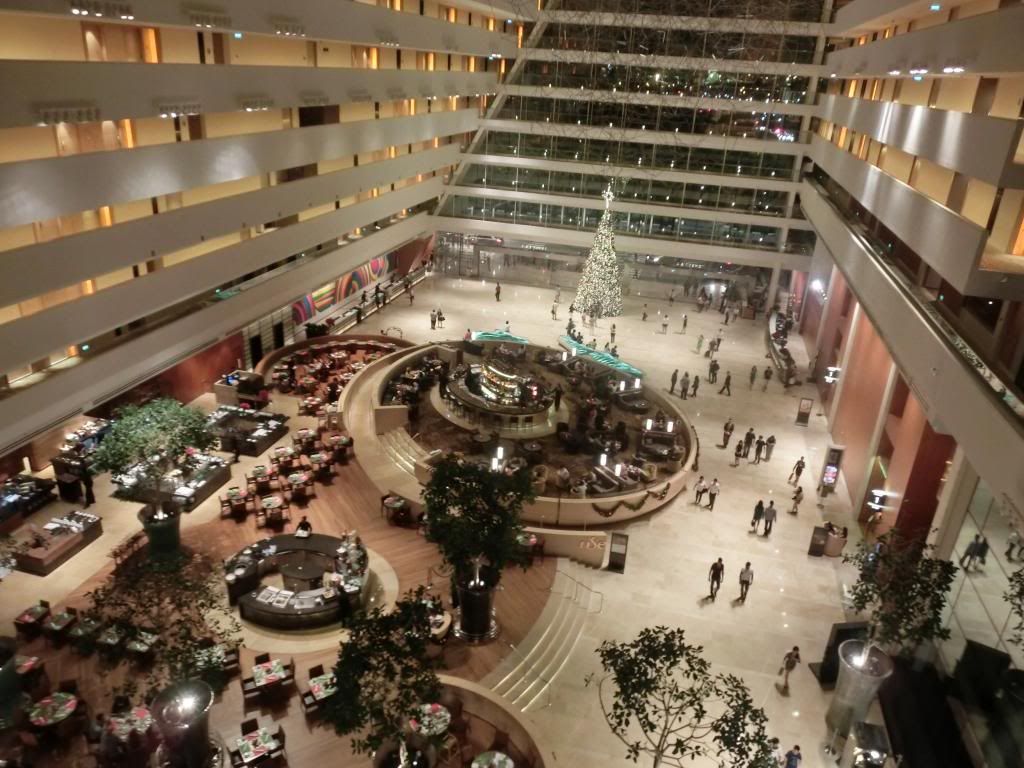 As we walked to the MRT station, we approacjed this long mirror filled walkway which I couldn't resist taking pictures of. Can you imagine holding a flash mob or dance workshop here?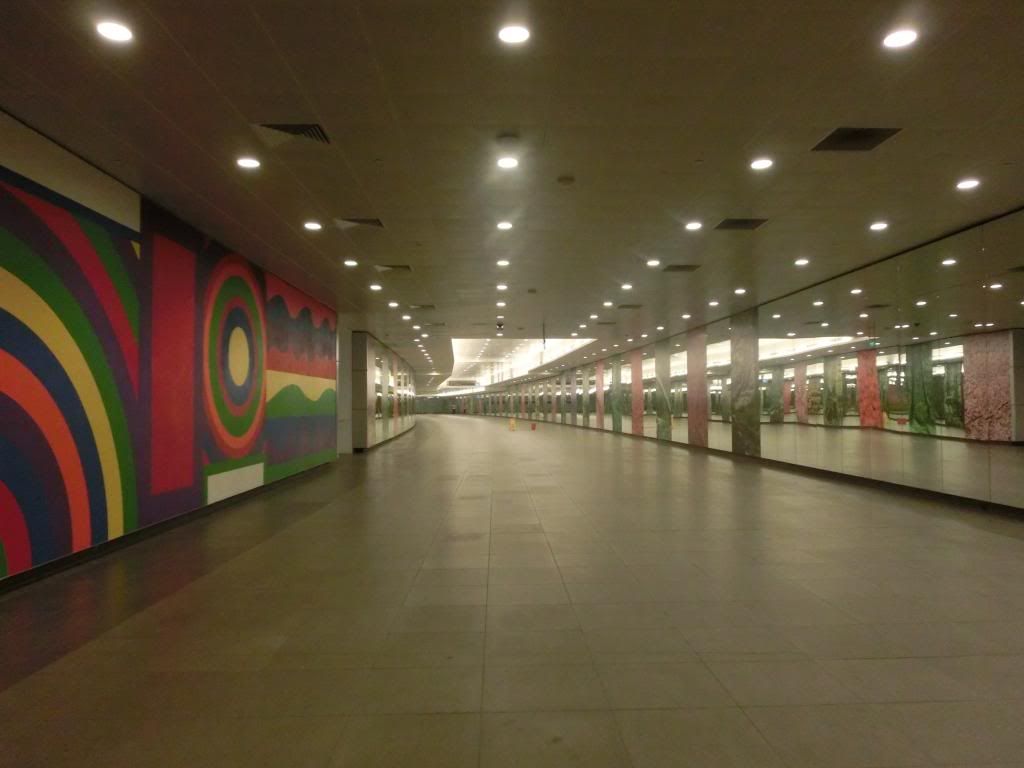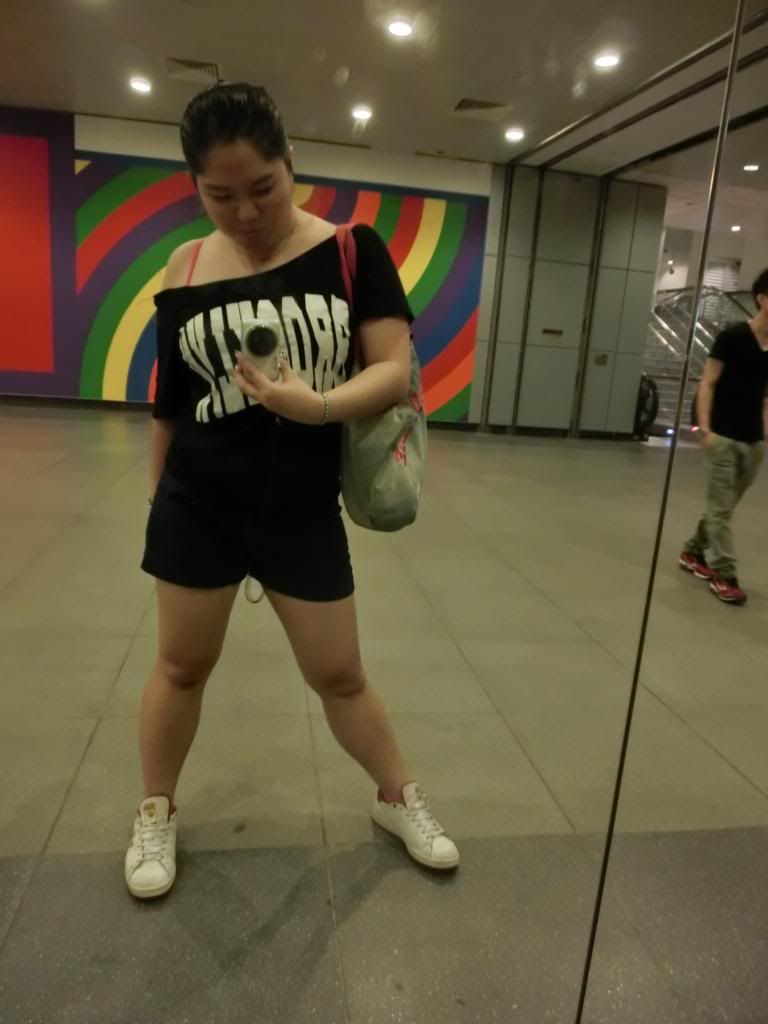 We then bid farewell and walked our separate ways, after a long day of touring. It was the longest time I have been with Seong since the day we met in college. Due to his shyness, we never did hang out for so long, just the two of us before. It was a great day and he was a very good companion. I'm so thankful that he came out to meet me during his off day. :)
As I got back, I took pictures of the big Christmas Tree in front of ION.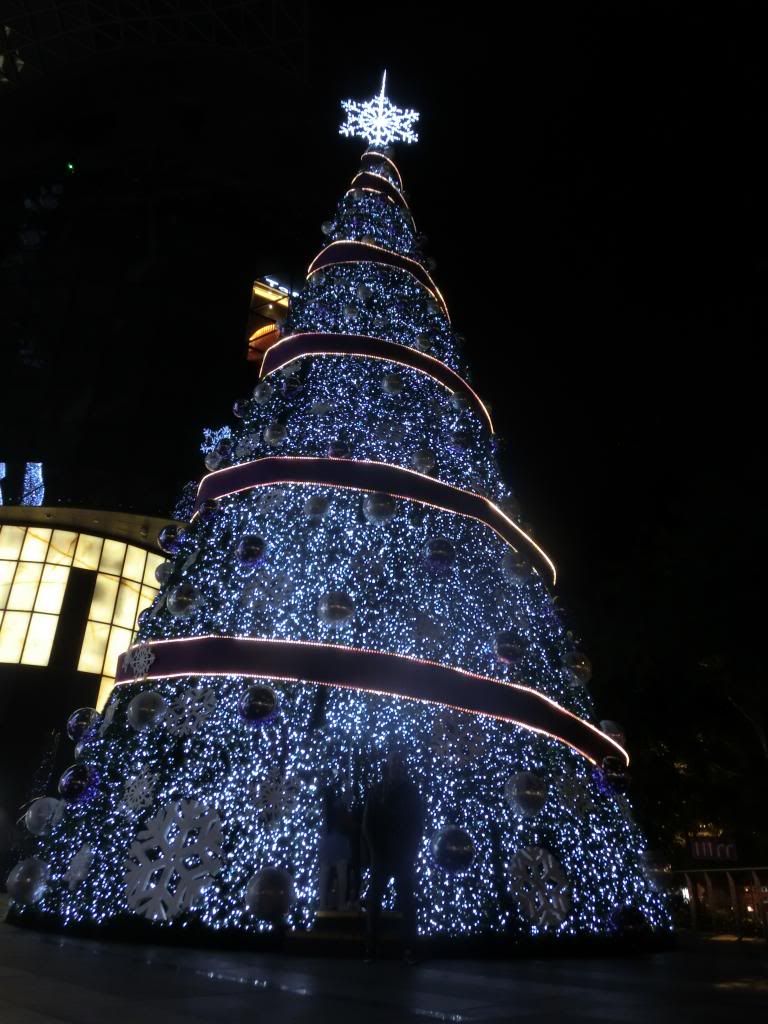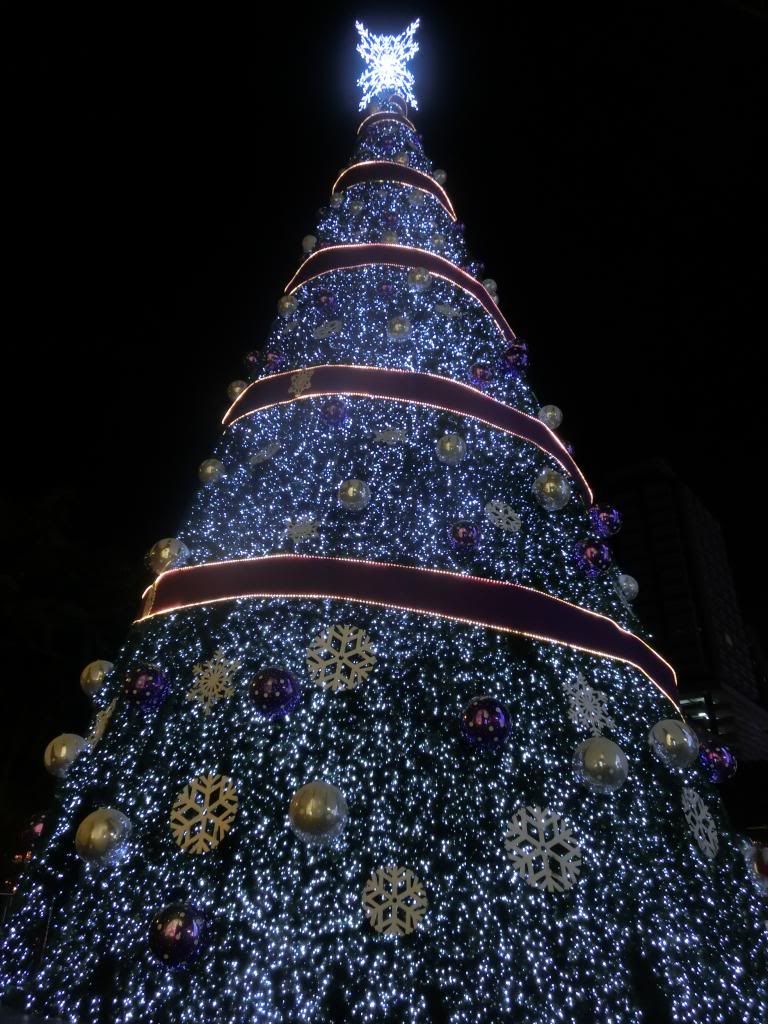 Time to sleep. Tomorrow's going to be another day!!!