Let's start today's post with a beautiful sunrise picture from Orchard Road. I have been waking up to this scenery for a few days now and it is definitely breath taking. If only I could wake up to this every morning...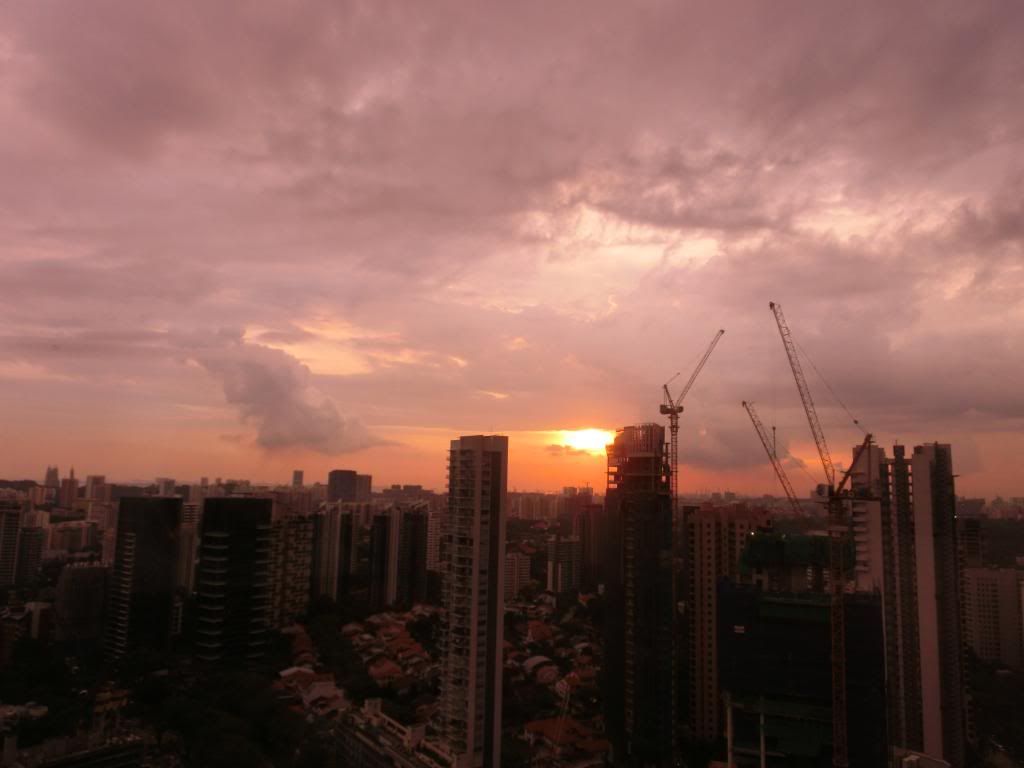 Took my time and walked to the MRT station again to take a train to Bugis. I had to buy another watch for Seong. Was worrying if I would not get anymore since it is so limited of stock in Malaysia... Lucky for me, they still had stock but I had to wait for it like how I waited previously. While I waited, I walked around, window shopping...
As I walked, I saw a big rack of Carebears and that's exactly what sister is buying for little Sophie, her baby in her tummy.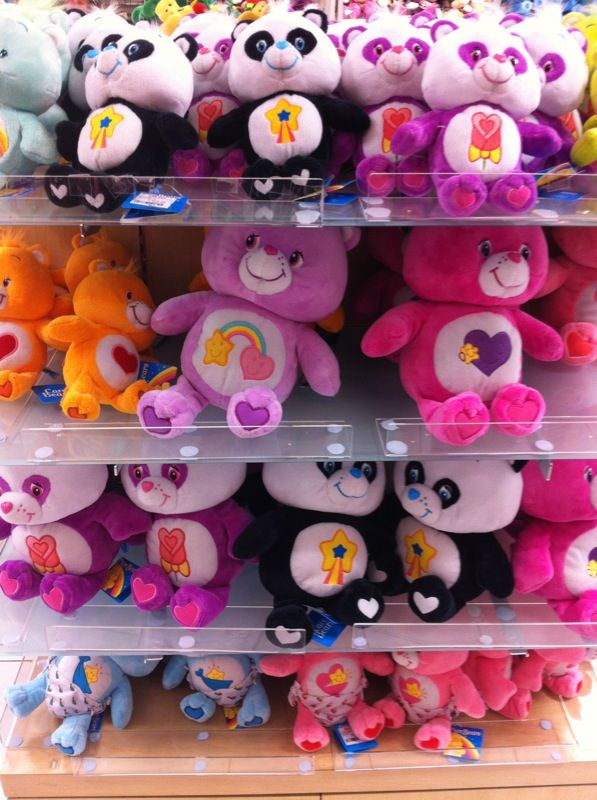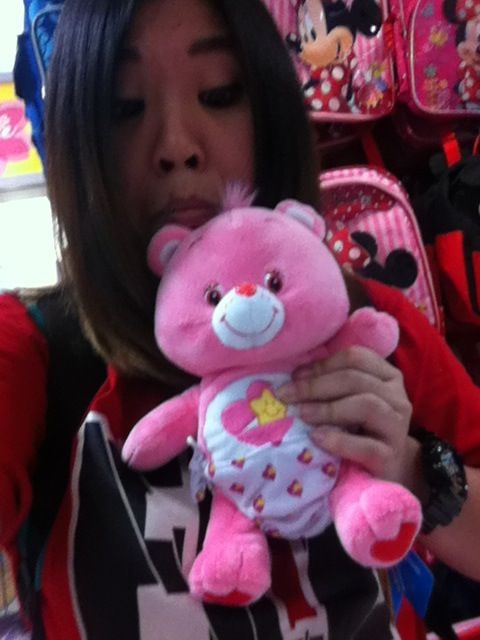 I bought a Carebear for Sophie and also one for me since it was on promotion. I only paid $19.90 each which was the length of my fingers to my elbow! WOW! Great deal. Almost the same price as a small one selling in Malaysia...
After I bought everything and gotten the watch, I took the MRT back to Orchard because I didn't want to spend any more than I have planned. As I walked around ION's food court, Su Ling texted me that she just got home. Headed upstairs and went back down for late lunch at 4pm.
Went back home, she took me for a tour around the pool area and told me I could use it the next time I visit.
Blook worked late, so my dinner was postponed. While waiting, I stared at the beautiful scenery that I will not be able to see in a few days time.
Met Blook at Marina Bay, walked around looking for food and came across this very nice fine dining place. If not mistaken, it is called High Society Restaurant or something like that. He suggested the place so I just went on with it. We were too hungry to be choosy at that point. Here's Blook with his meal!
Here's my meal! Bangers and mash!!! It was delicious. Definitely was expensive too!!! Thanks again Blook for the great and delicious meal...
Here's a picture of the place!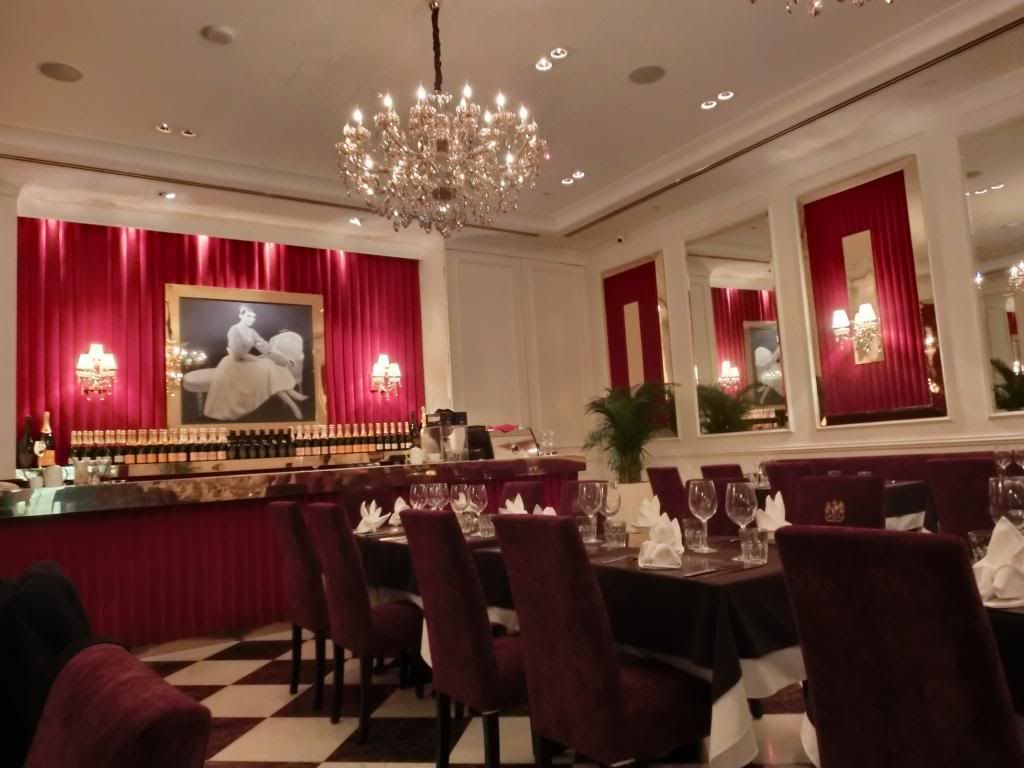 Blook then accompanied me to the casino, which I heard so much about. I went in, realized that it isn't that big after all and the minimum bets are not that expensive neither. Did not plan to gamble this trip so we just walked around and watched people place their bets...
After our short stroll in the casino, we bid farewell with a picture.
After he left, I continued to snap pictures of the surroundings...
The night ended really early, since so, I went back to Orchard Road to take some pictures of the Christmas decorations, which I should have been doing from day 1. I searched online and was told that decorations will be up until 6th January. Unfortunately, as I walked along Orchard, everything was being taken down. What a disappointment...
Time for some photos...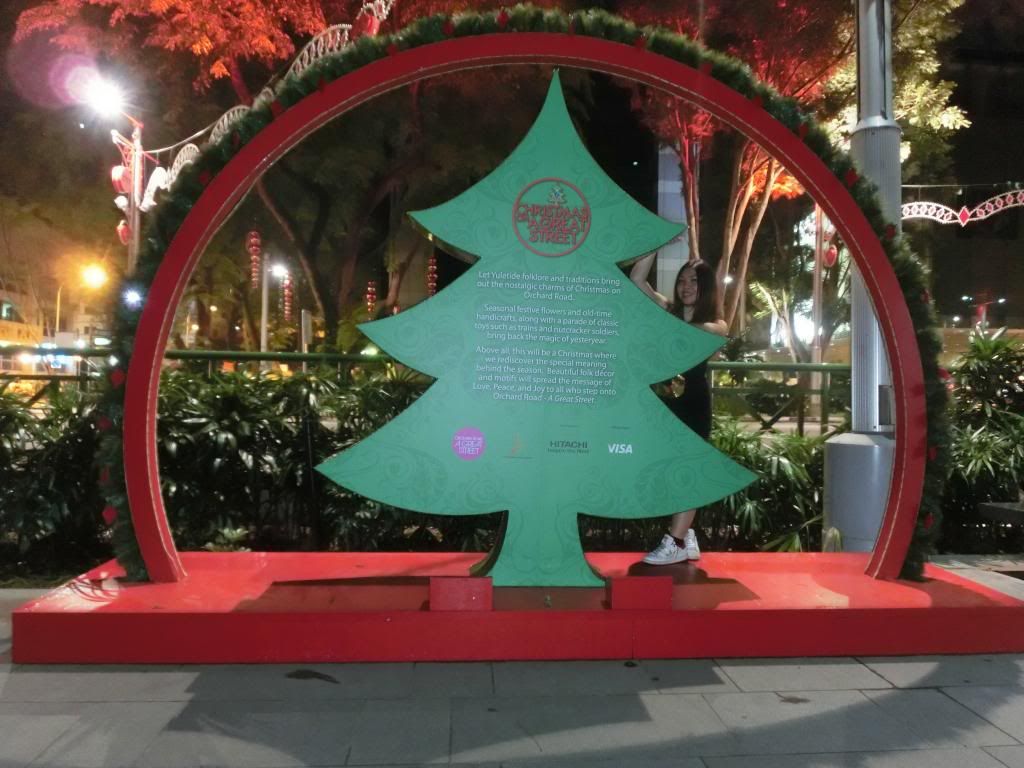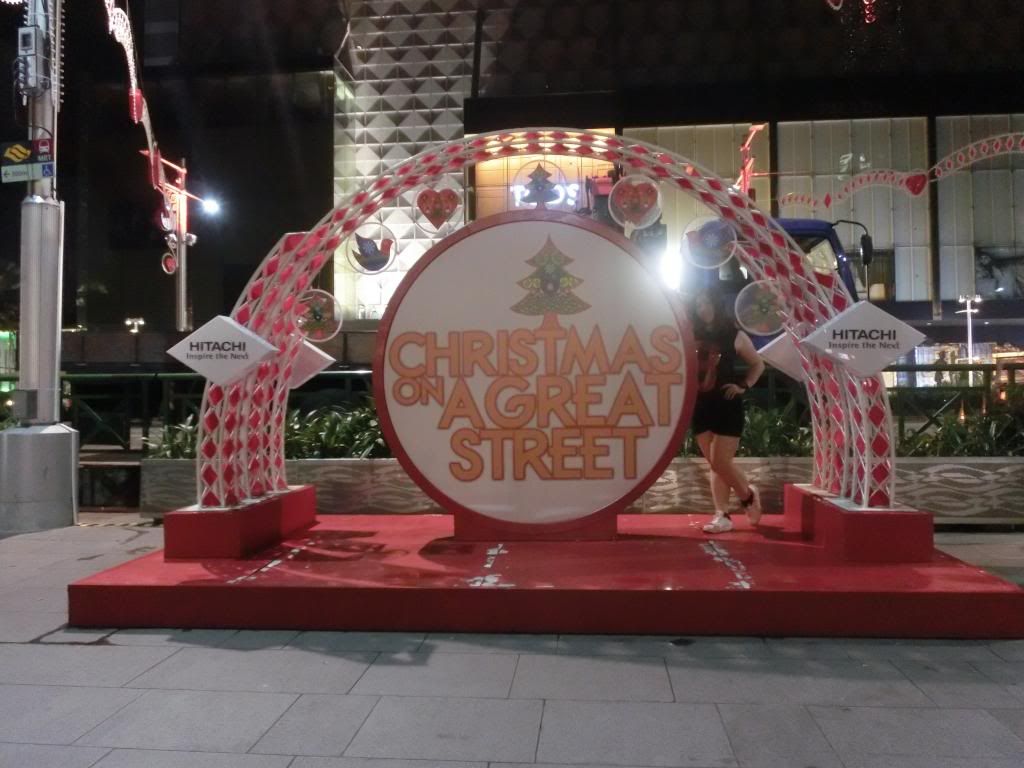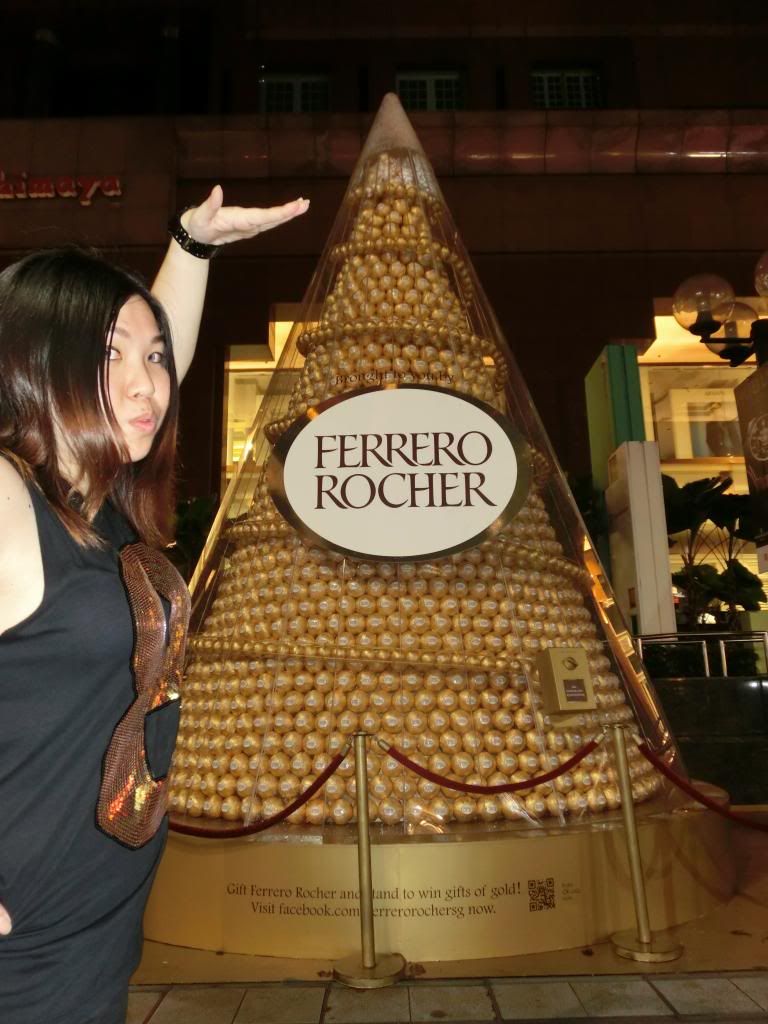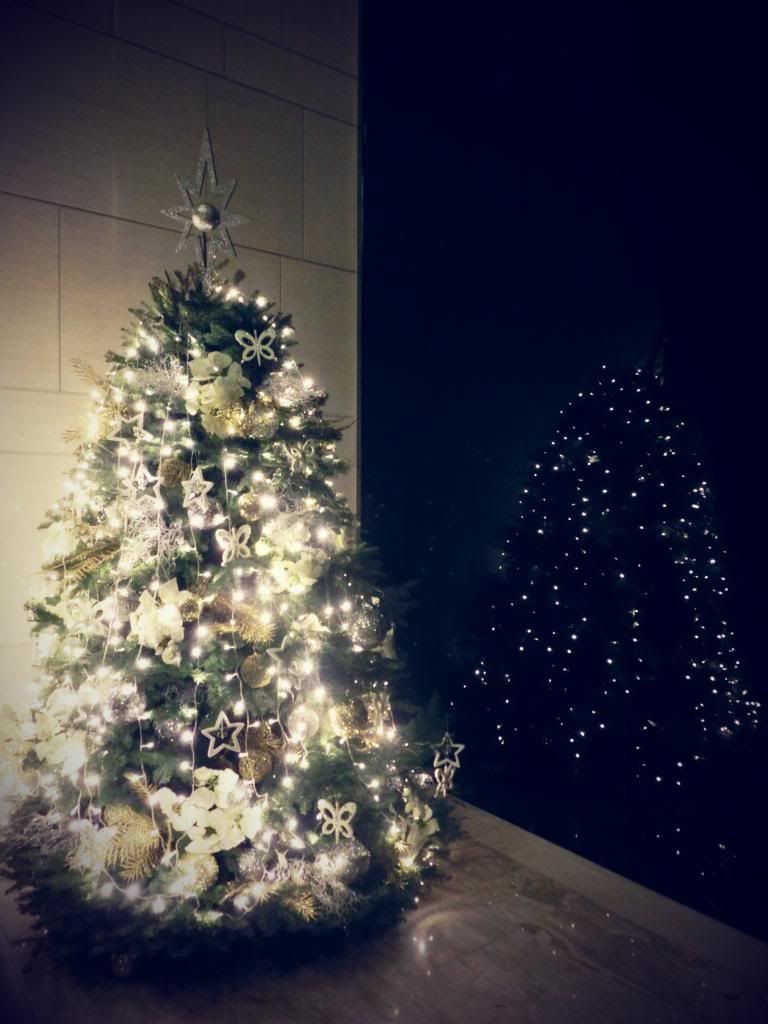 That last photo was from Orchard Boulevard's lobby, where I live... Merry belated Xams and new year everyone!