My flight to Singapore was 8am this morning. I came down to KL last night from Ipoh at 8pm via ETS.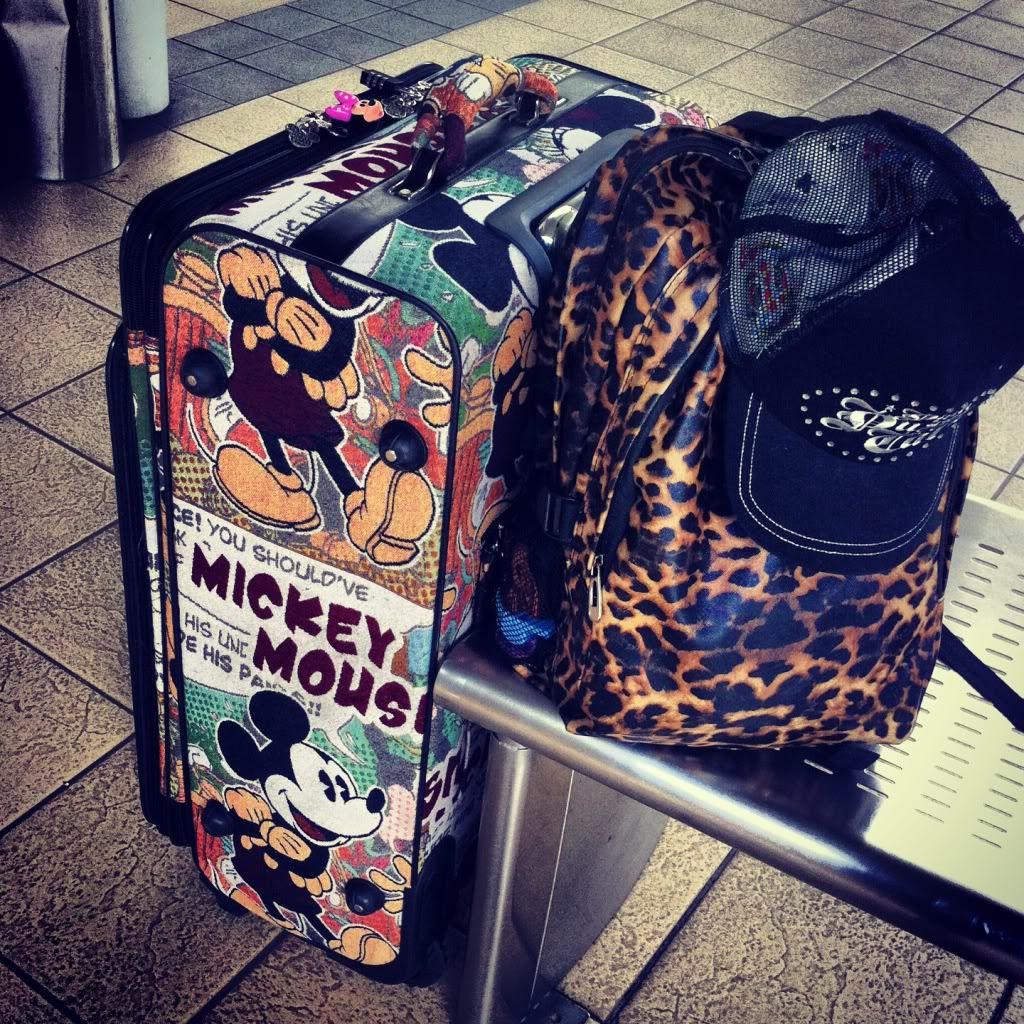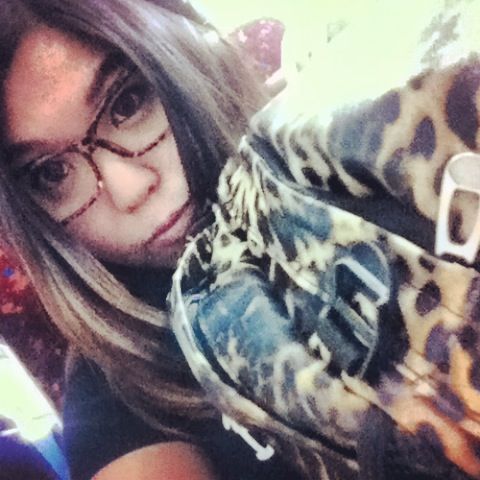 I hung around 1Utama then out for drinks with Prakash before I headed home to have some rest. Was supposed to sleep and get up at 3.30am for the Skybus at 1Utama which would drive straight to LCCT. However, after much tossing and turning, I didn't manage to fall asleep. Watched a movie called "Skykids" on Astro-on-The-Go instead. It's quite a nice show!
Woke Ryan up to drive me to 1Utama. The bus was quite punctual. Ticket was only RM15. Eyes were opened wide throughout the whole journey. Arrived at LCCT at 5.15am. I was quite hungry but everything was overpriced there. Walked around and spotted the weighing scale which everyone was making full use of. I went and weighed my bag too. It was 20.2KGs. I only bought 15KGs. Since I was so free, I repacked everything and took out my other roller bag and stuffed all the things in it while I used it as a hand carry. I did quite a good job as it was 15.2KGs at the end of it and my hand carry was 9.6KGs, limit was 10.
Walked around after I checked in and searched for something worth more to eat. Bought 6 wholemeal buns from Bakers Cottage instead as it was cheapest and worthiest. Not long after, I boarded the plane.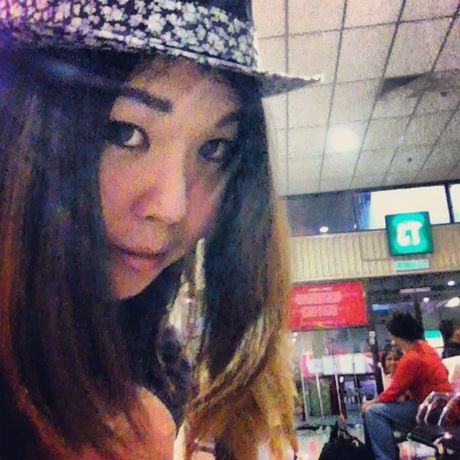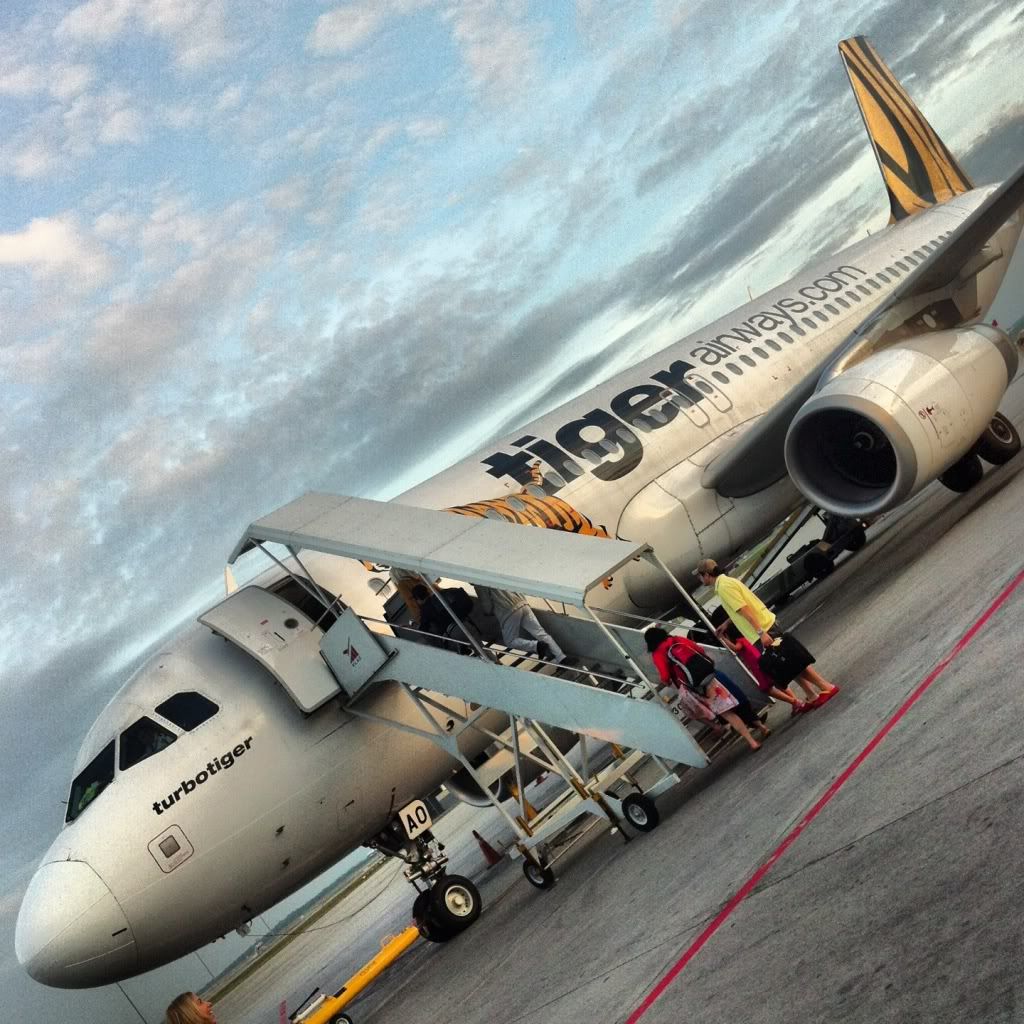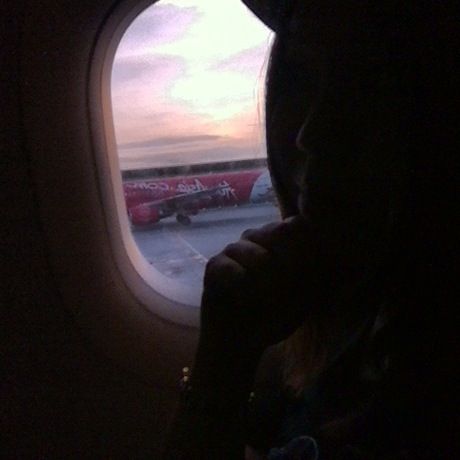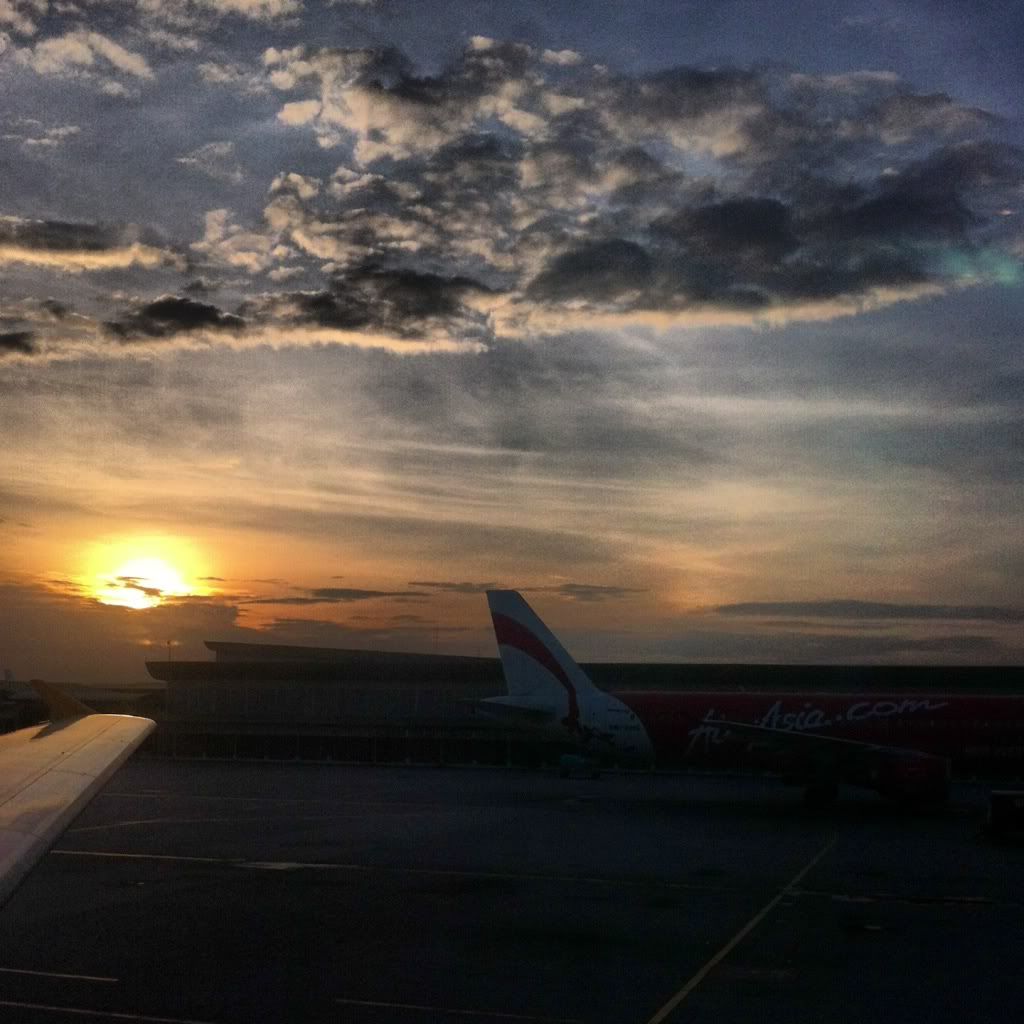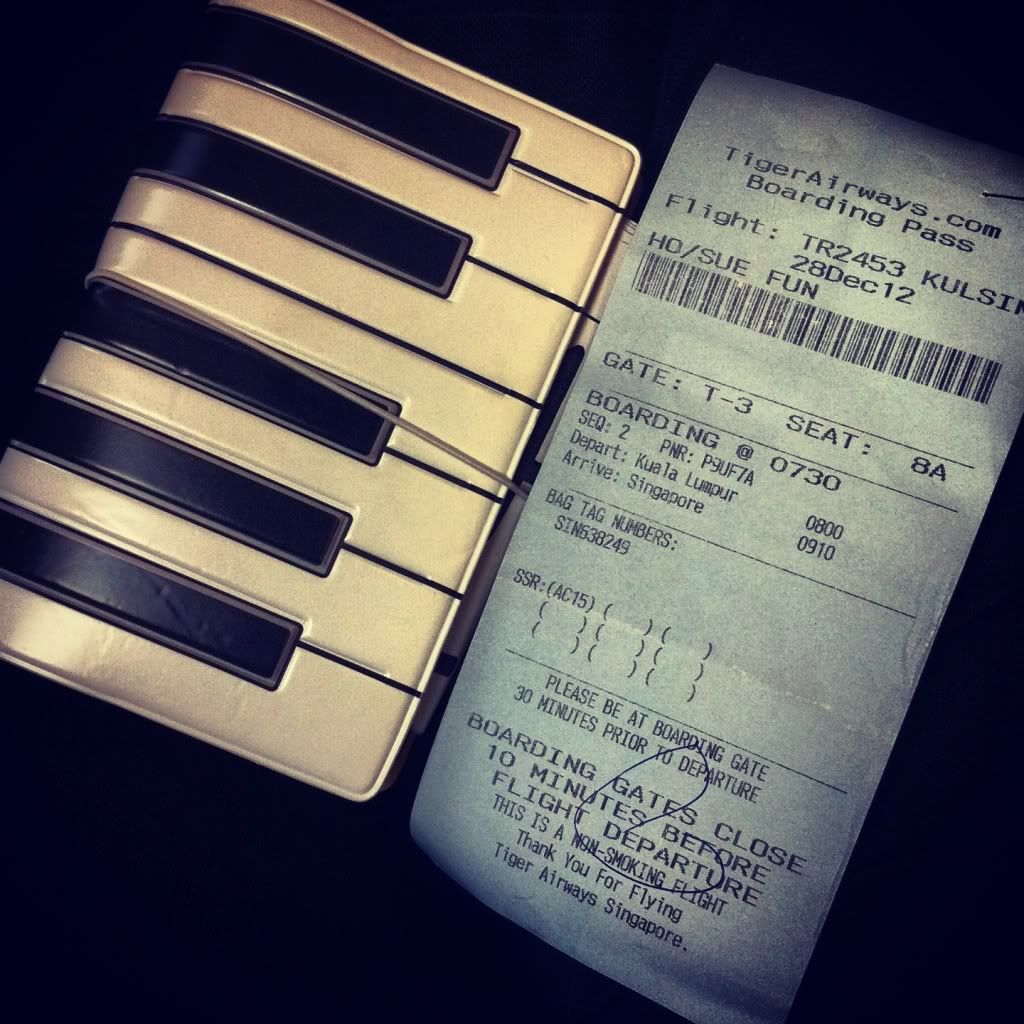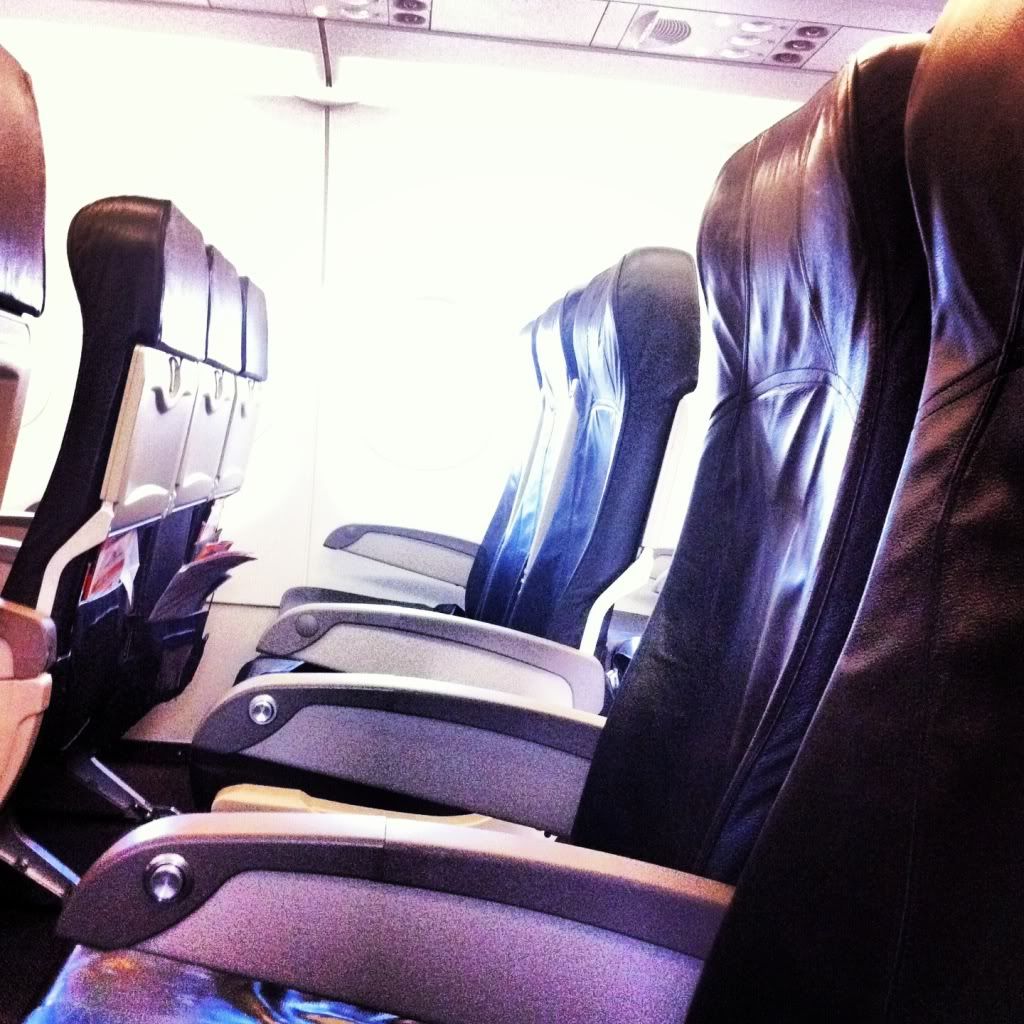 O

n the plane, it was

so empty.

I couldn't help but doze off all the way. It was only a 45 minutes flight anyway. I only woke up as the lane landed! That's just how tired I was. Got off the plane, grabbed my luggage and realized that it was only 9am. I have arrived earlier than stated. (9.15am.) Saw signs which said that I could purchase SIM packs and did just that. Had some problems with my phone though. Couldn't call out or some sort. Bruce even came before it was all settled.
Bruce picked me up from the terminal and drove me back to his place, where his wife and Sharon's family were at. Hung around there for a while but dozed off for some time. Too exhausted.
He then drove us out to Holland for lunch. I had Nasi Lemak while the rest had Laksa. The rice I had was so good!
We walked around Holland area as there were some cheap things available. Bought some stuff for friends and family along the way.
Left Holland, dropped off Sharon, Andra and the kids and followed William and Bruce to Sim Soon. They were looking for stereos or some car stuff. I went around looking for a cheap affordable yet good tripod but the prices ranged from 35 and above. Too pricey...
Bru

c

e then dropped me at ION to head to Su's place. Had to get ready for the wedding dinner at Ritz Carlton. Her place is awesome! Such a strategic place to be, right in the centre of town, with a very good view at the balcony. Su was getting into the lift as I was heading to her place. The first person I saw was Guo, playing PS3 on the couch. He was surprised to see me as I didn't tell him I was coming to Singapore when I saw him days ago. There was a very beautiful view from Su

's place... Sunset...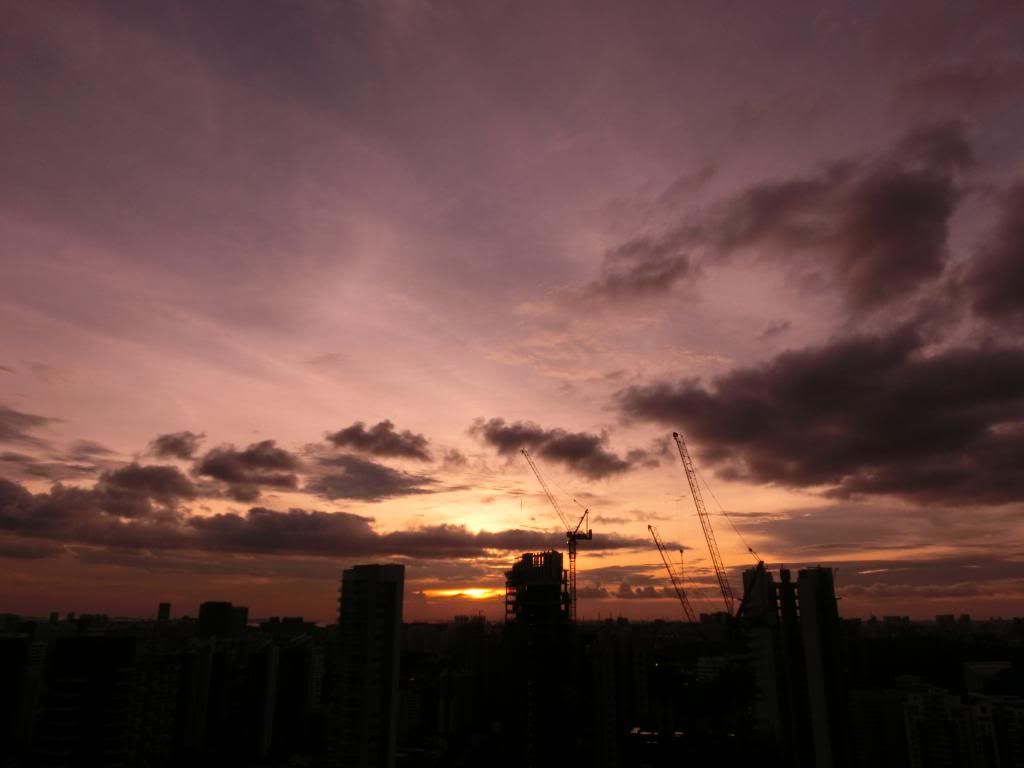 Everyone came home and got ready. So did I... Met Su's fiance, then left for dinner.
There were so many familiar faces in the dinner. Many came all the way from Ipoh and many did know my name as well! How interesting! Mostly relatives of the bride that remembered me.
The dinner was very classy, no matter decorations or settings. The food was so good... Service there was terrific as well. They hired a band to play at the dinner. It was so good.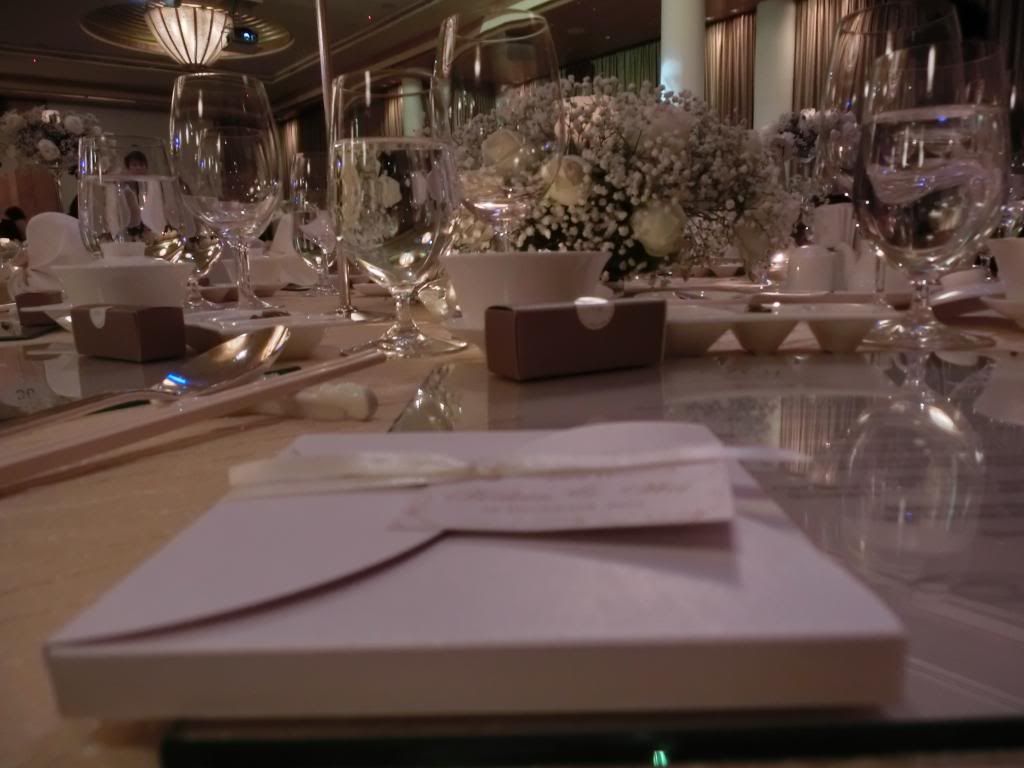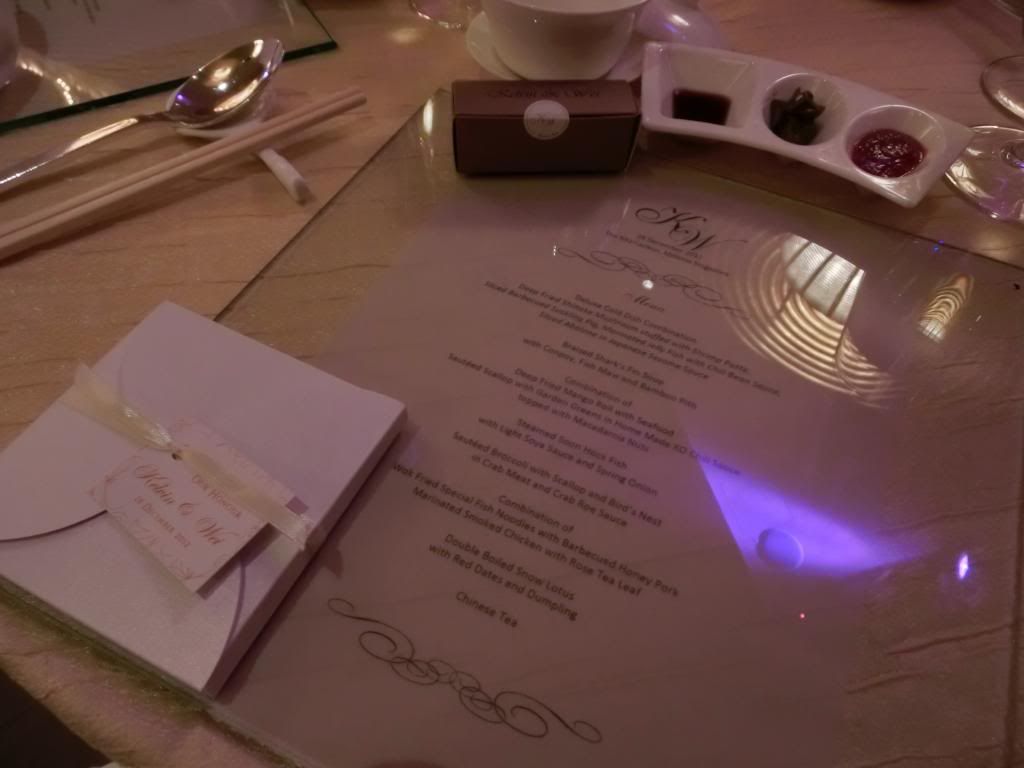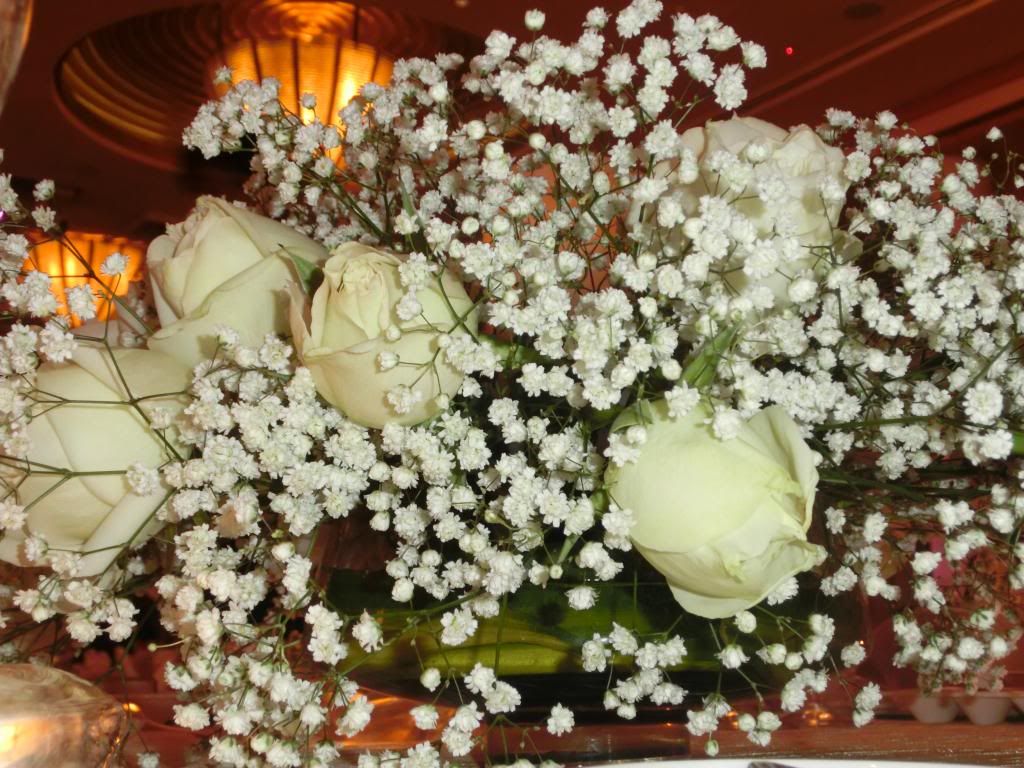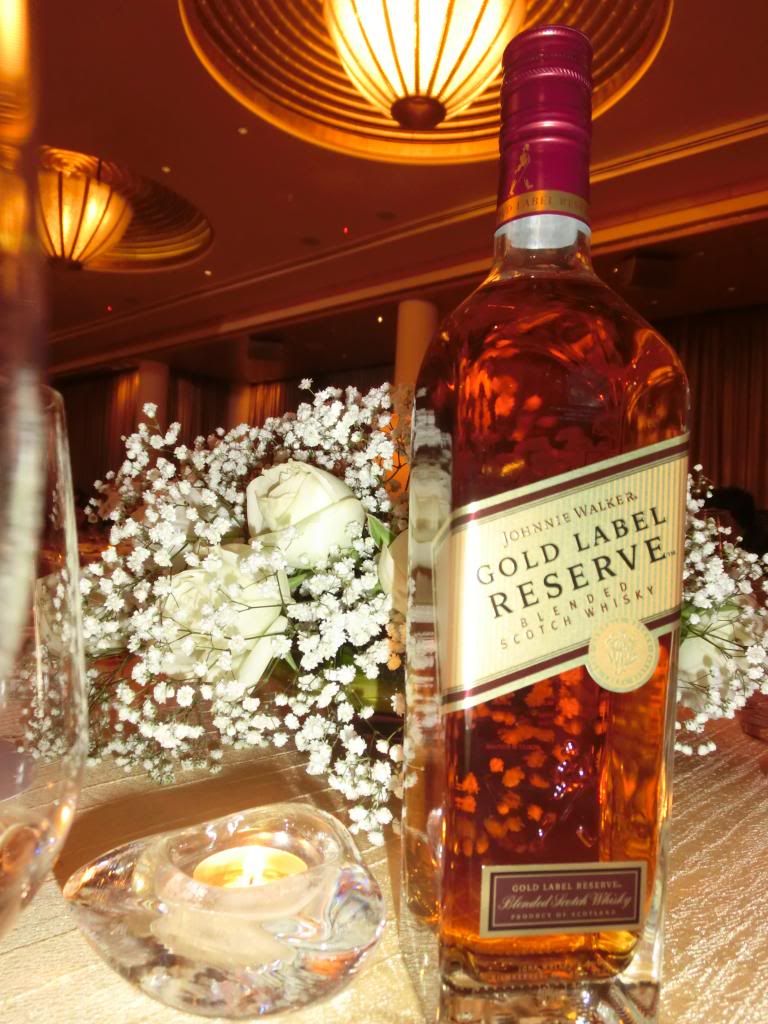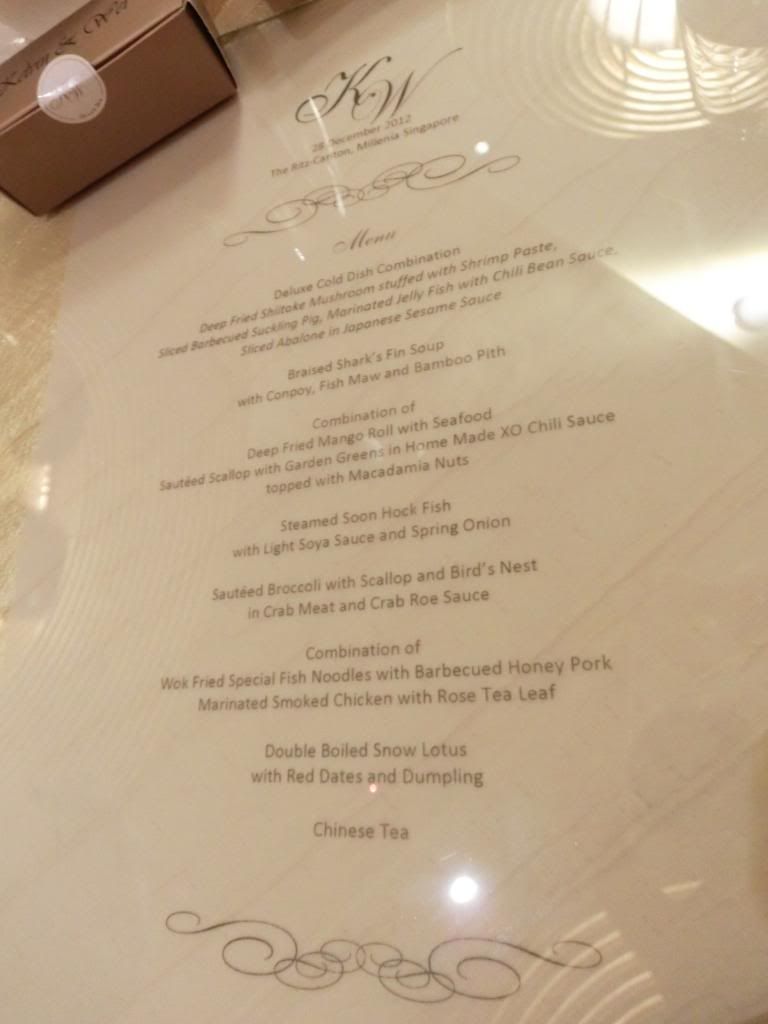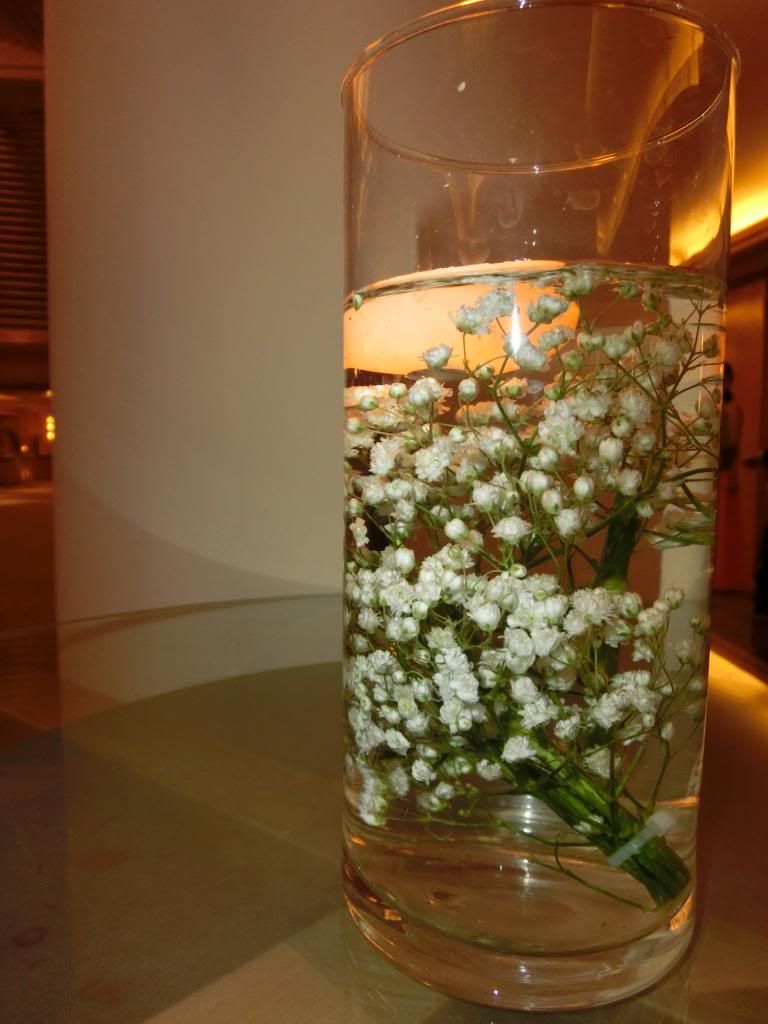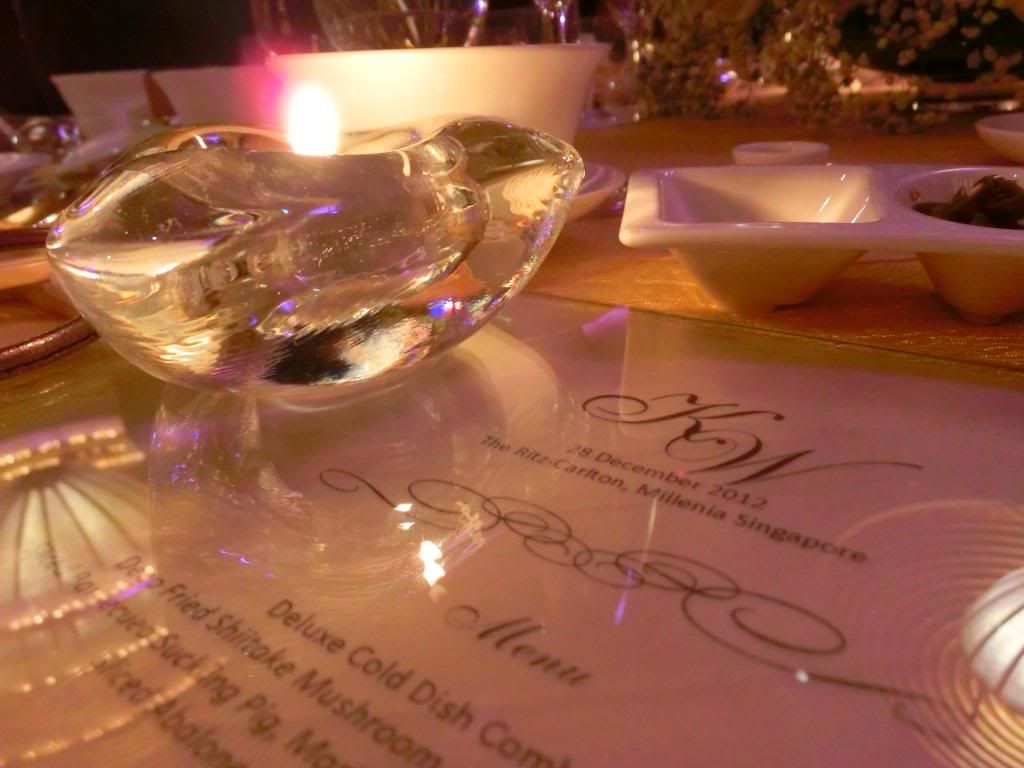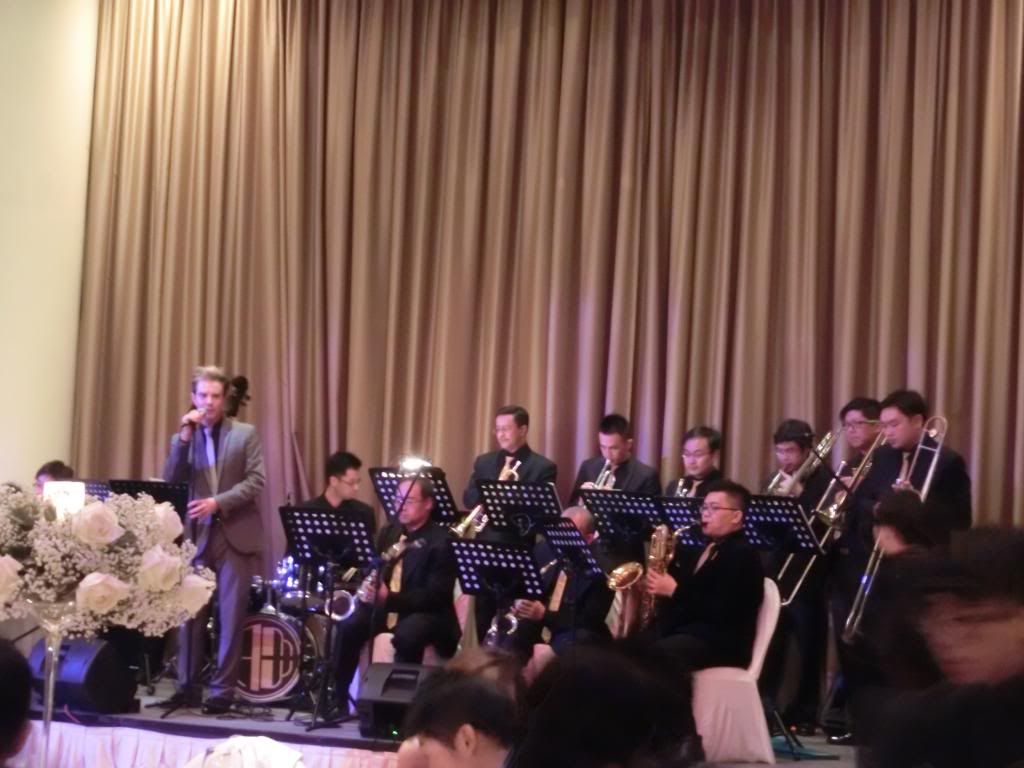 Here's pictures of the

bride and groom...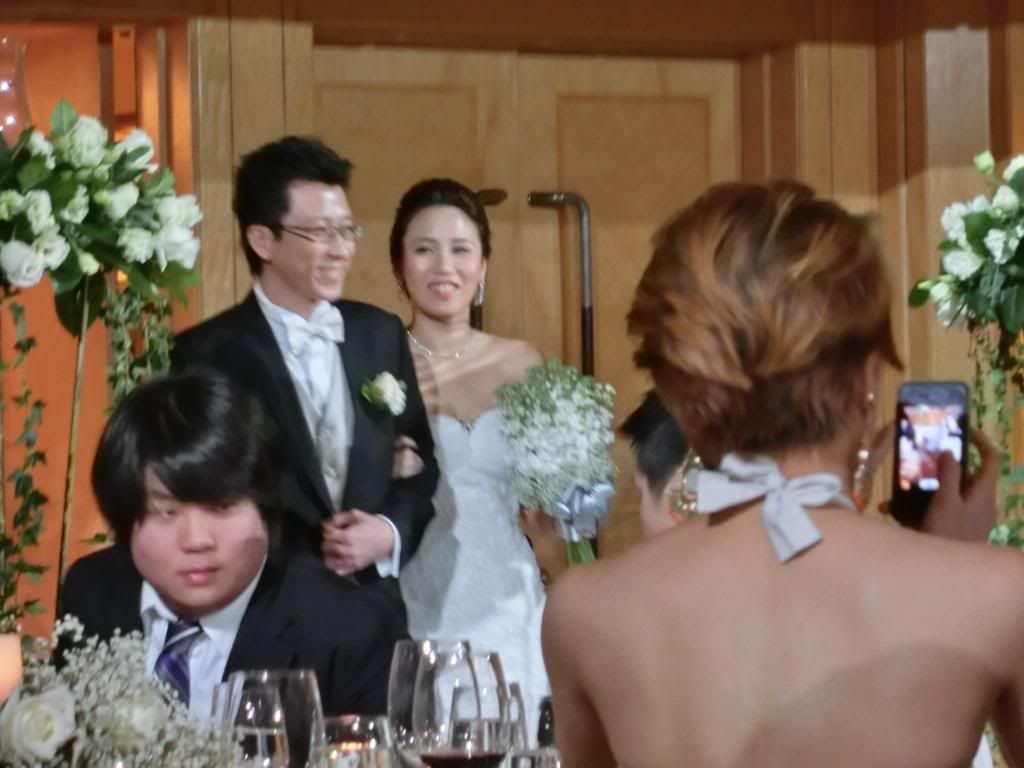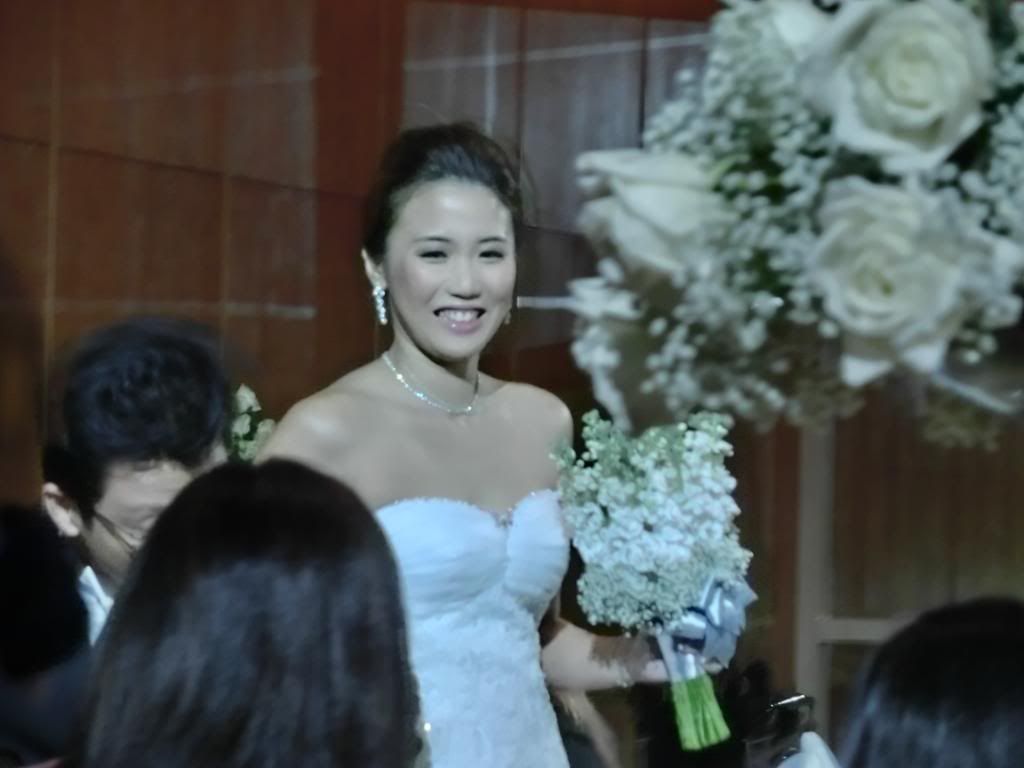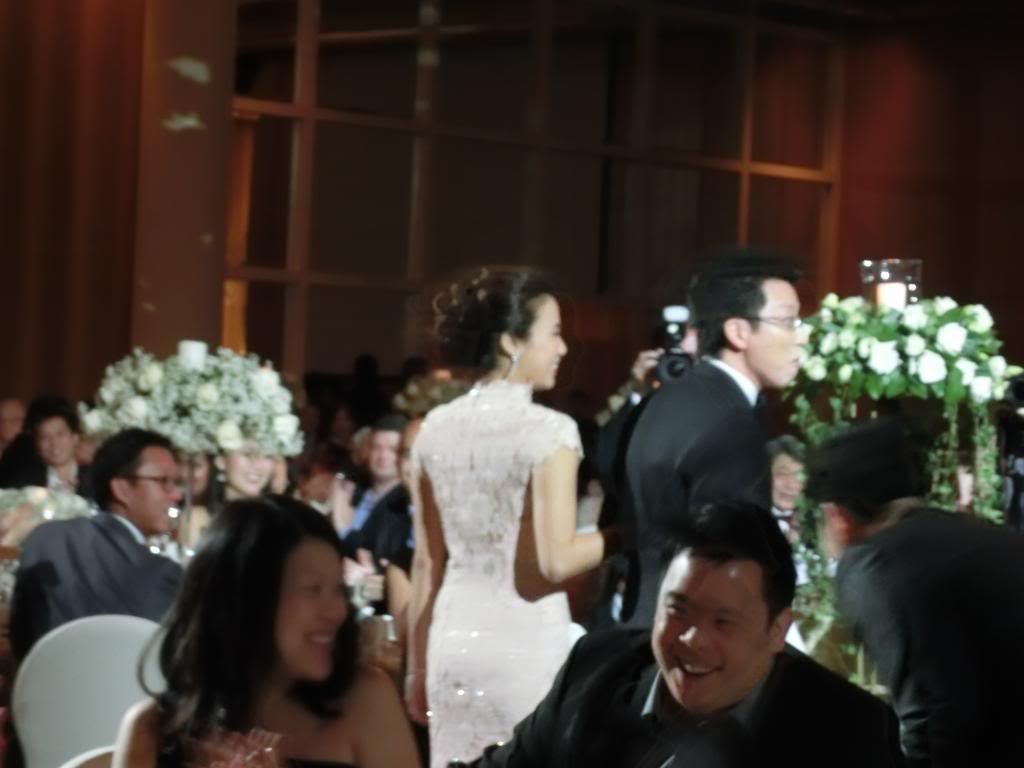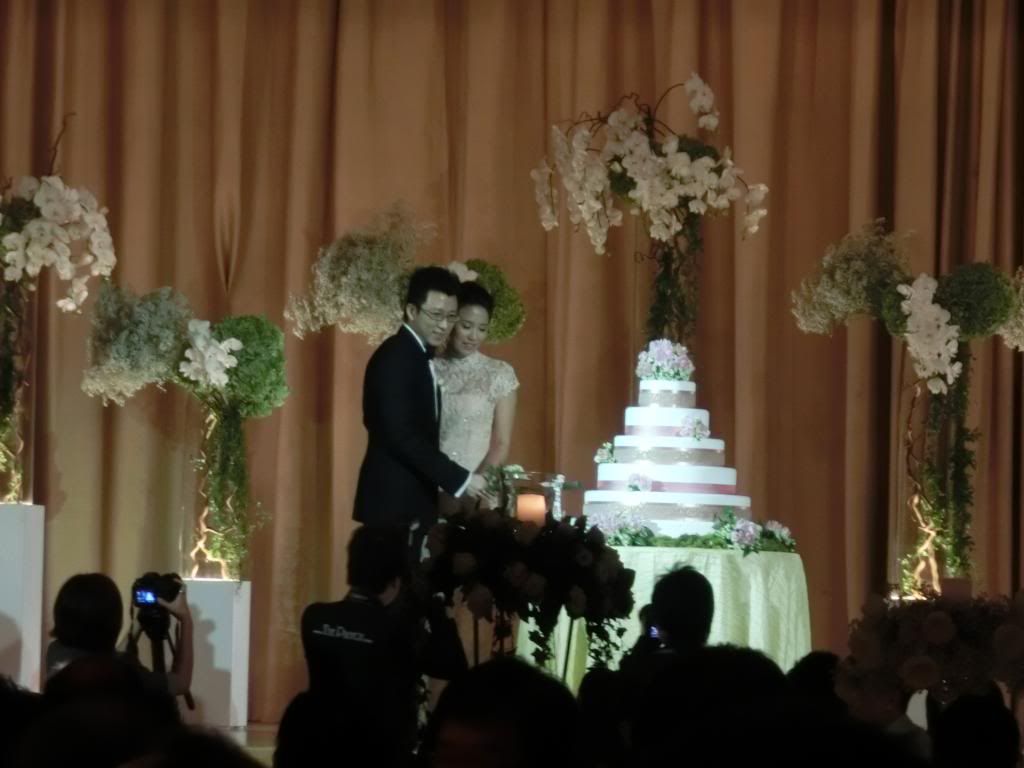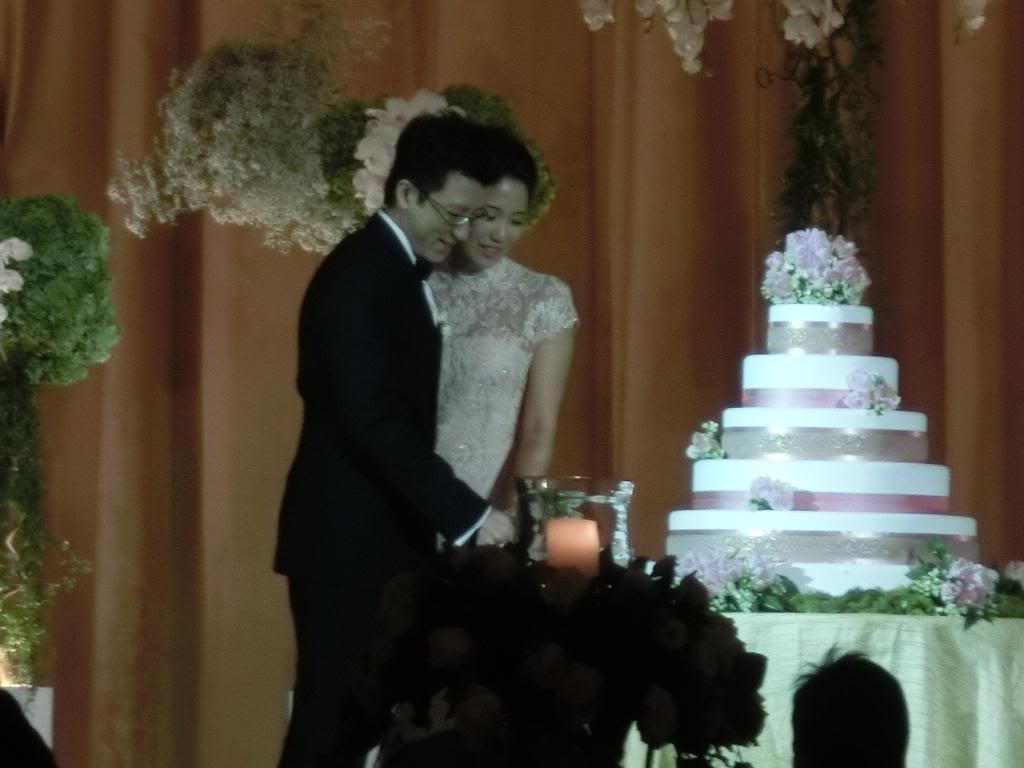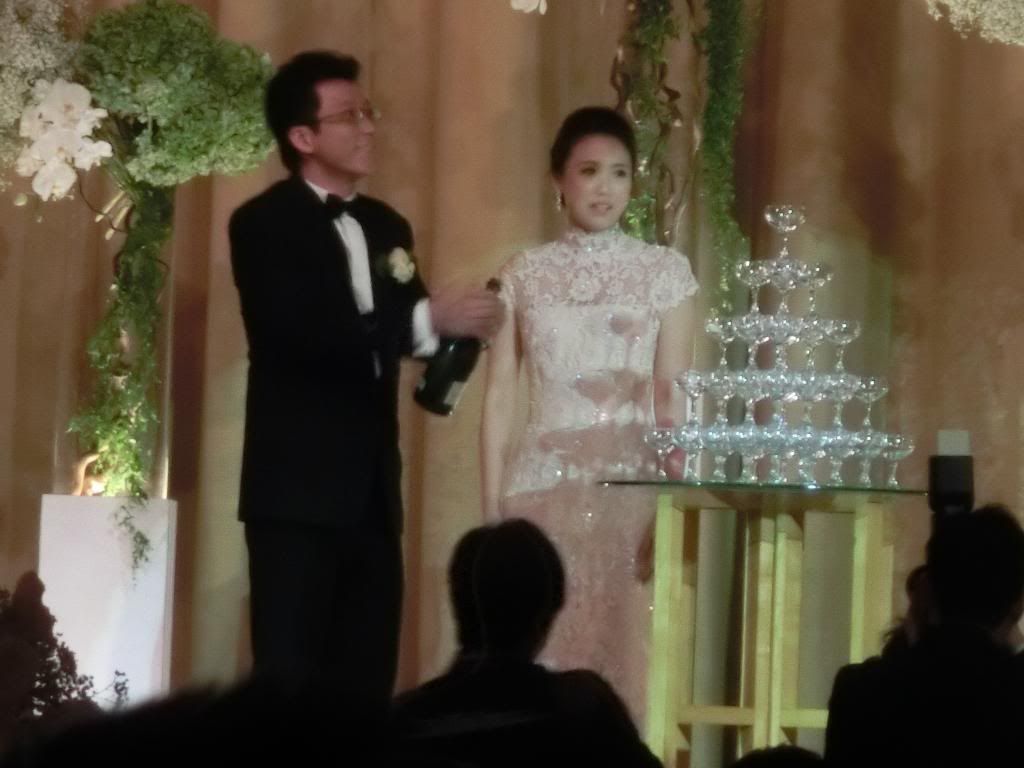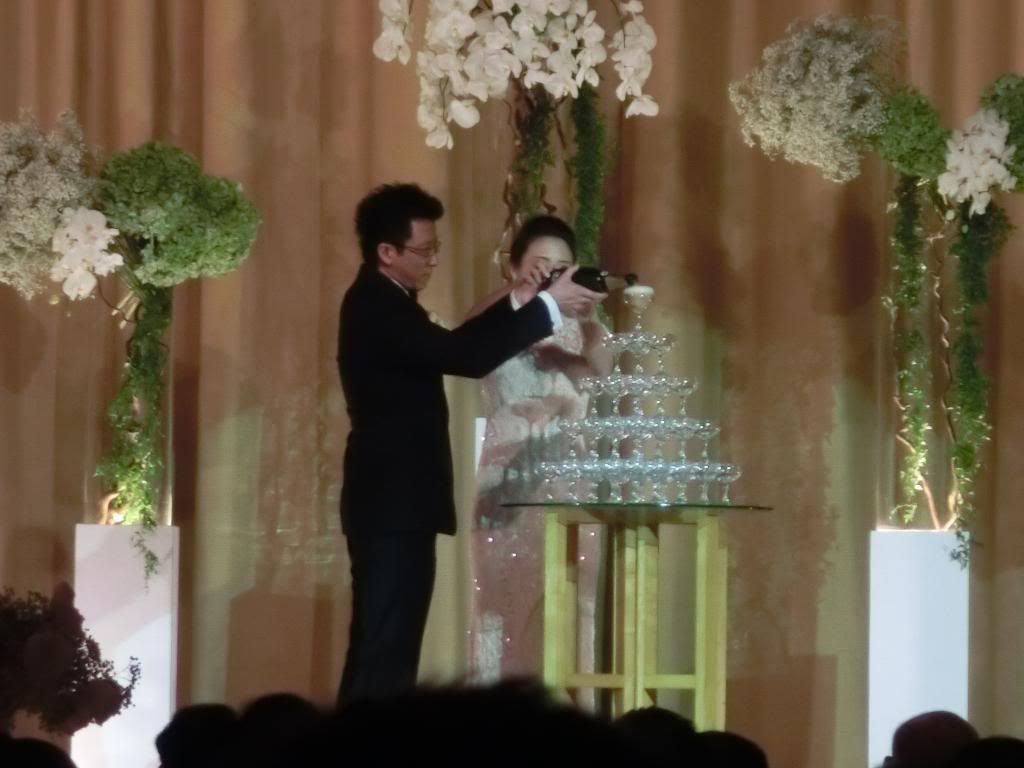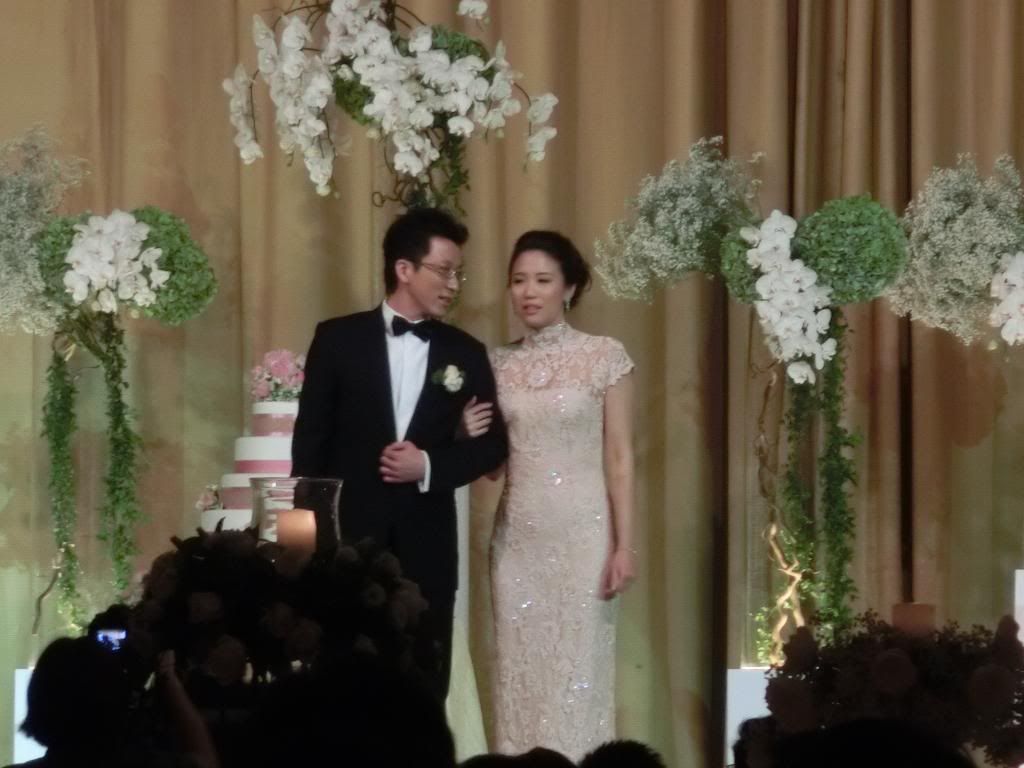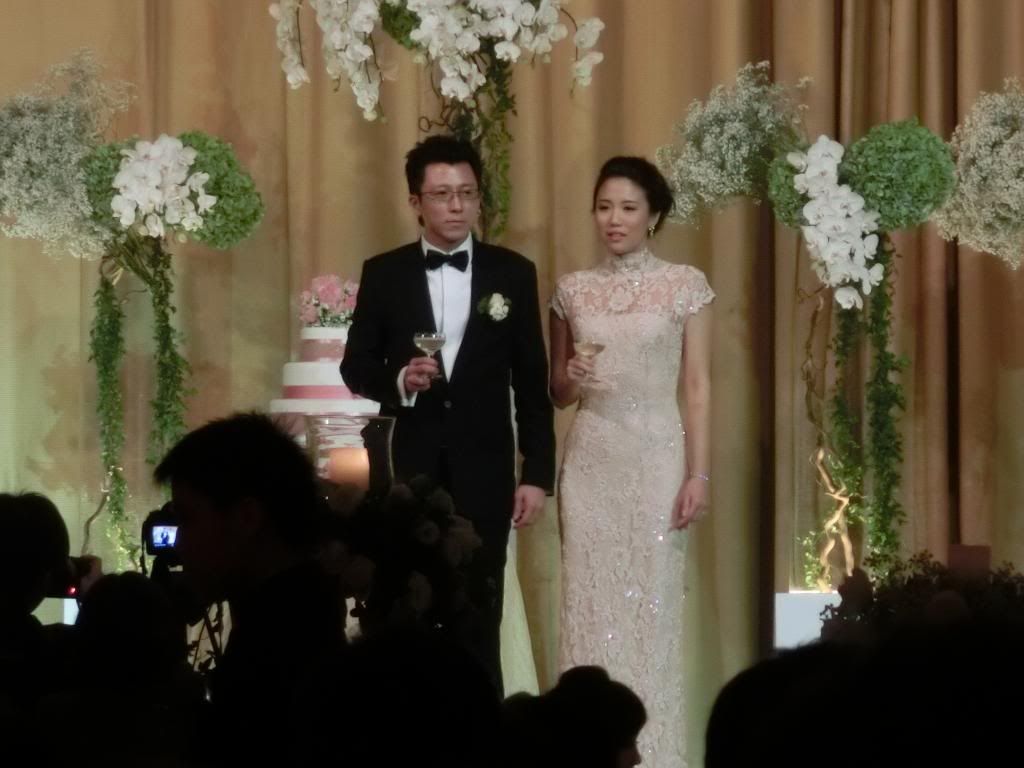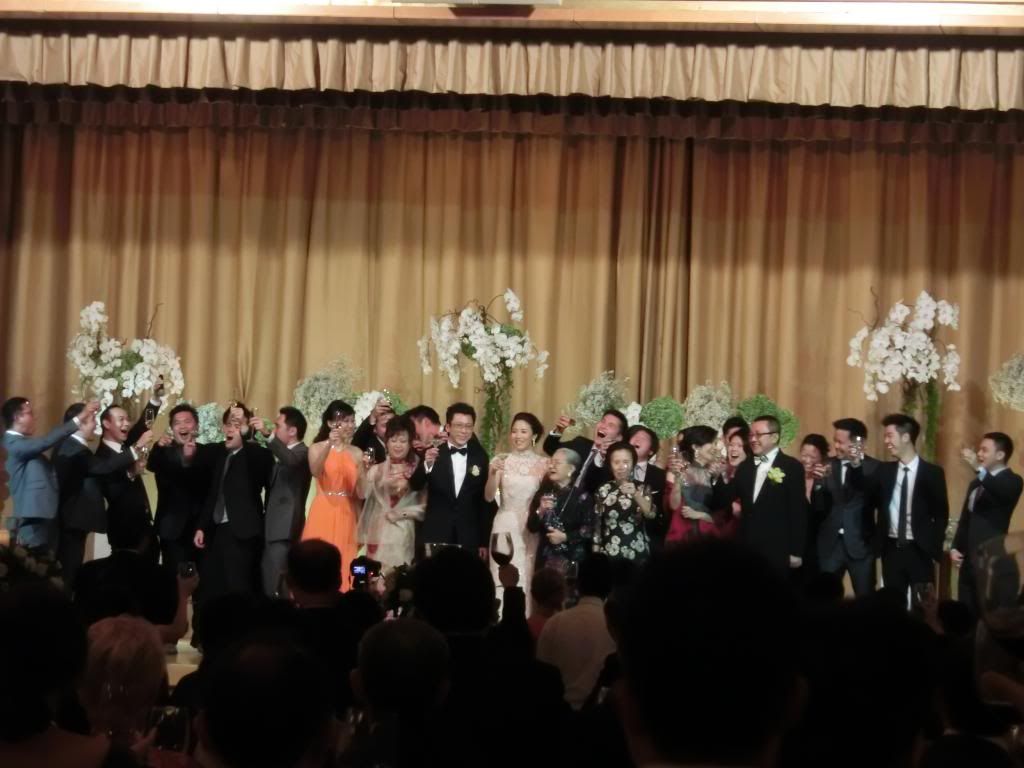 Of course,

next is the FOOD!!!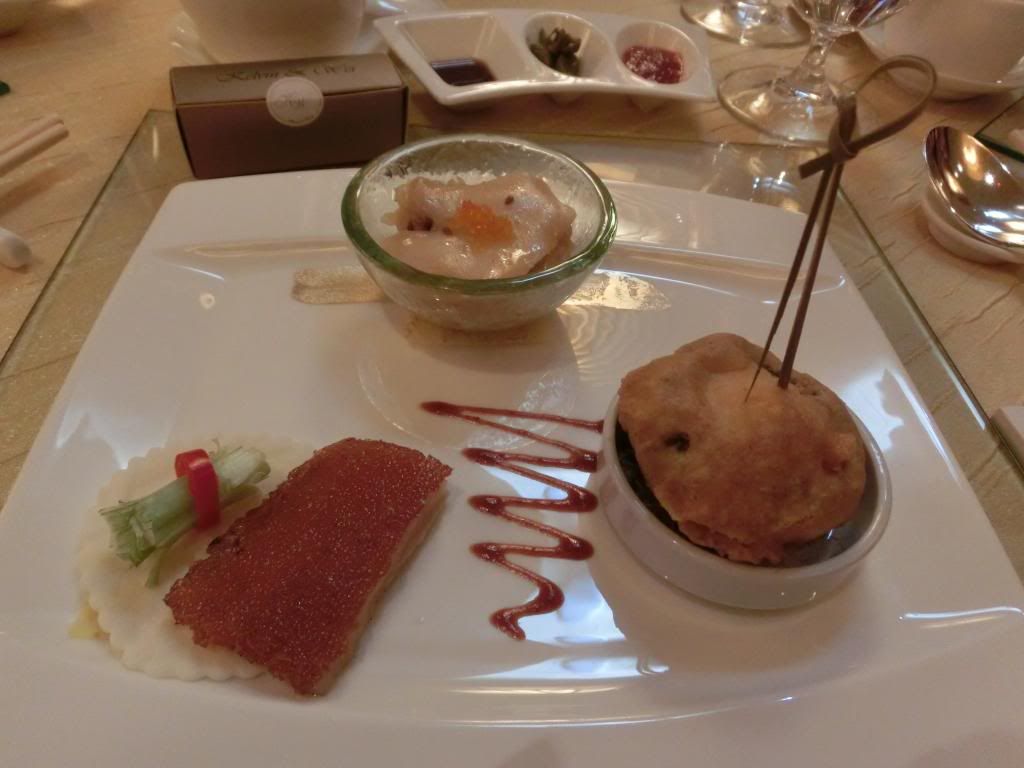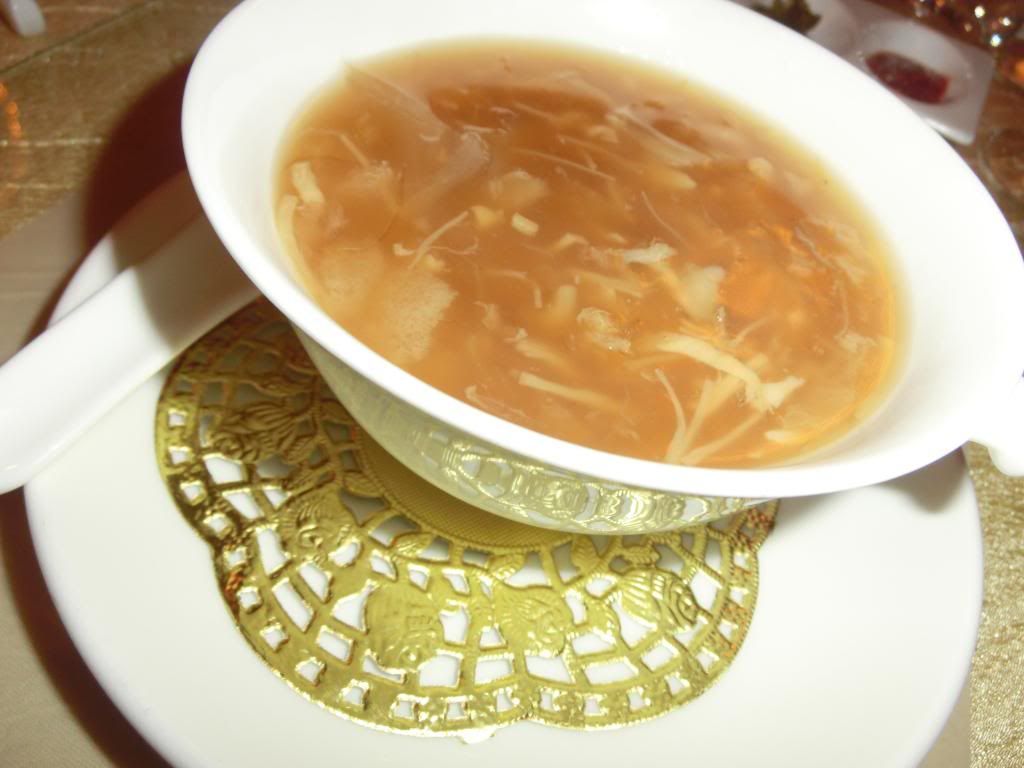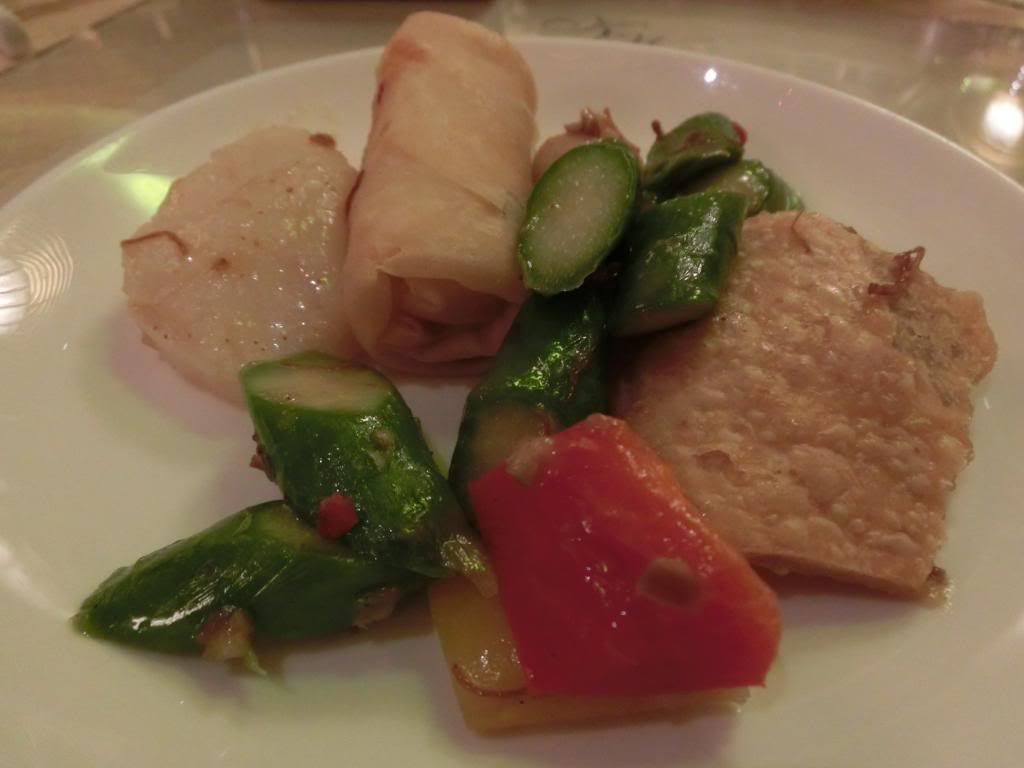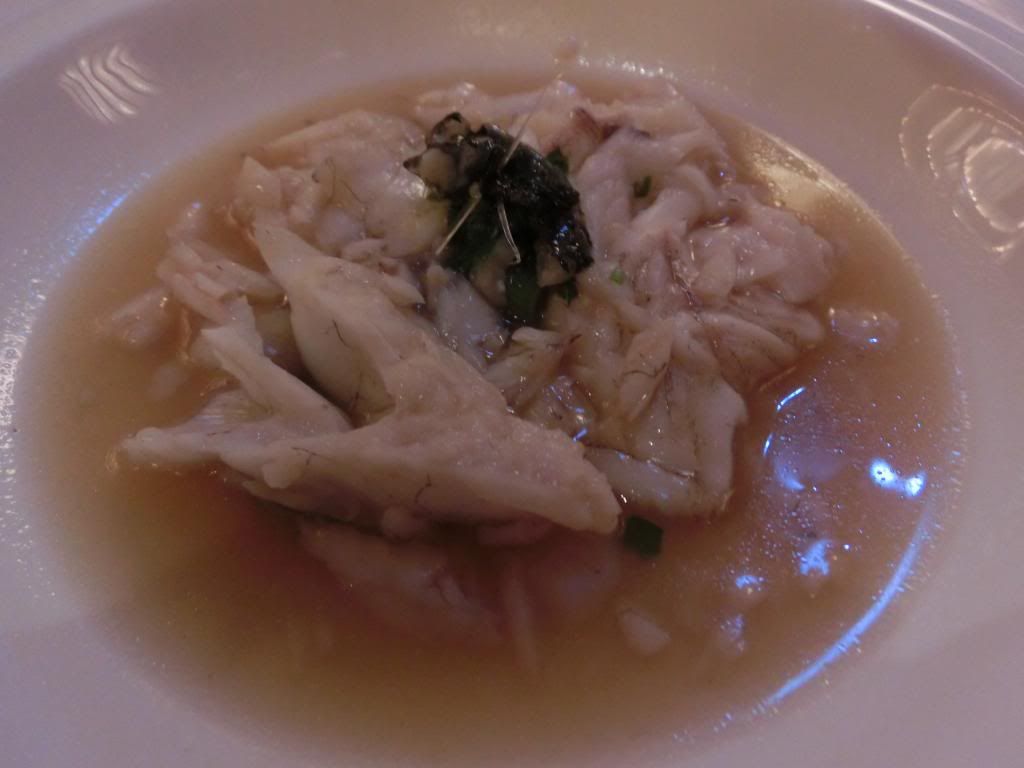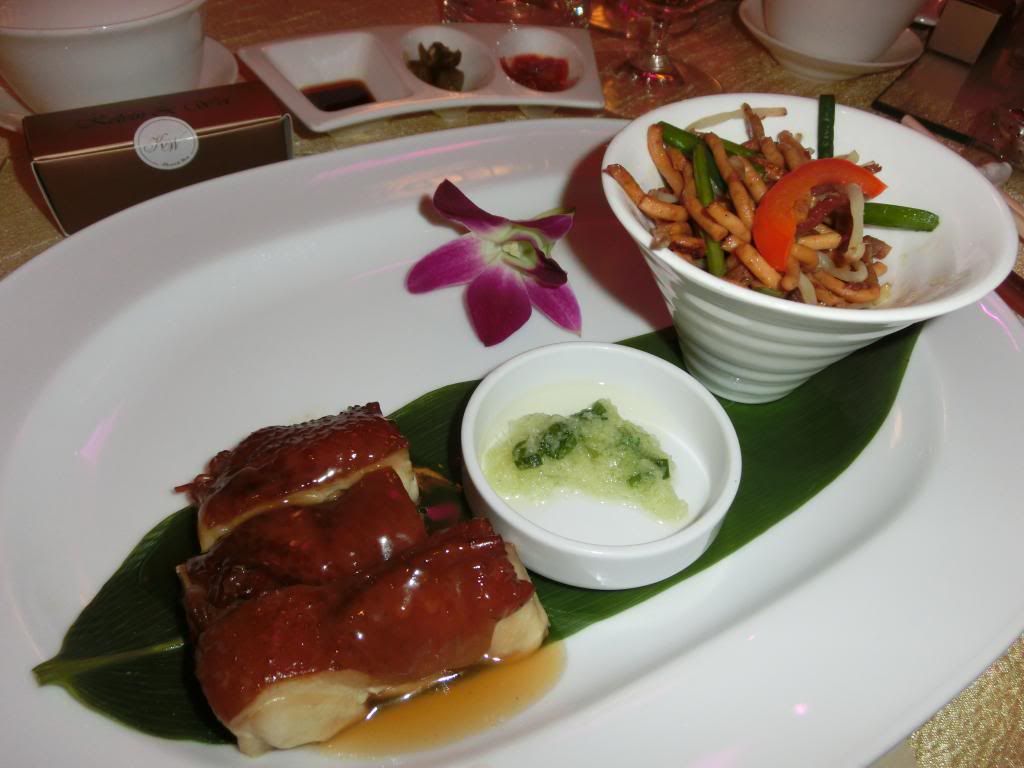 Then, it was after party at the pool. Wasn't in the mood for the party though as they were not my party gang. Felt awkward... Headed home with Su and her family not long after. Grabbed my stuff and took a cab to Bruce's home. Managed to get myself back the corre

c

t place...
So tired that I KOed right after my bath... Tomorrow's another day...